There are many reasons people want or need to make money quickly. Luckily there are a few options for doing so. I can't tell you how much my life has changed since I found the blessed world of side hustling.
Side hustling is often the key to making money fast – and you can make $30 fast once you learn the ropes.
My primary source of side hustle income has been freelance writing, and I earn more per hour at it than my husband earns per hour in his job as an engineering technician.
However, side hustling is just one option for making money quickly.
These seven ways to make a small amount of money in a short amount of time will give you a taste of what the side hustling world is all about. If you use several of the ideas, you could make $100 or more in a single day.
Top Ways to Make $30 Fast
But for now, here are ways you can make $30 quickly.
1. Start with Earning InboxDollars
InboxDollars is a site that will pay you for many tasks including taking surveys. Right now they have a $5 cash bonus just for signing up.
Some tasks that they pay for include:
Taking Surveys
Watching videos
Playing games
Searching the web
Downloading apps
As you complete the offers that appeal to you, your cash balances grows and you can cash out via PayPal (or a gift card to your favorite store).
Along with the ways listed above to earn money fast with InboxDollars, you can also make some decent money in two more ways: by taking advantage of their sign-up bonus and referring friends to sign up.
When you share your referral code with friends, and those friends sign up for their own InboxDollars account, InboxDollars will pay you a 10% bonus on all of your friends' earnings!
So, if your friend earns $100 in qualified earnings, you'll get an automatic $10 deposited into your InboxDollars account.
InboxDollars is great for making money when you're waiting for a class to start, to be called in for an appointment, or just sitting around with not much to do.
Since the things they pay you to do are often super quick and easy, you can spend a few minutes here and there earning cash.
If you can get good at sharing the benefits of InboxDollars with others in a way that makes them see the money-making potential and sign up, you can develop some truly passive income.
InboxDollars
Get paid to take surveys and watch videos
Has paid out over $80 million to members
$5 sign up bonus
Visit InboxDollars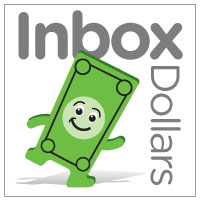 2. Sign Up for Ibotta
Ibotta is relatively new to me. I signed up for it as a way to do research for an article I wrote. I'm not always a fan of some of these types of rewards programs as I often find them time-consuming.
Like you, I'm busy and I need to find passive income earning streams that pay me a worthy wage when I convert effort time into an hourly wage.
Ibotta helps you earn money by finding money-saving offers on things you buy. As your savings accumulate, you can ask for your balance to be transferred to your PayPal or similar account, getting you cash on the spot.
Luckily, Ibotta has several things going for it. First, the Ibotta smartphone app is super easy to use. When you sign up, you'll be asked to choose the stores you shop at most often.
Ibotta's list of over 300 different stores (and over 500,000 store locations) means you'll likely find at least some of your favorite stores on their list.
As you choose your favorite stores, offers for cash rebates on different purchases start pouring in.
When I made my first browse through the offers there were coupons for chips, ice cream and crackers, all things which I'd planned on buying for our New Year's celebration.
My first shopping trip using Ibotta found me saving over $8 on groceries alone, and I had a super small shopping list.
But what really got me excited about Ibotta was the $10 sign up bonus they were promoting when I signed up. To add fuel to the fire, Ibotta frequently gives out $2, $3 and higher "just because" bonus boosts.
Want to earn even more with Ibotta in a super short period of time? Ibotta will give you $5 for each person you get to sign up with your referral code.
The $5 bonus gets credited to your account as soon as your referred person makes a qualified purchase using Ibotta.
Between the sign-up bonuses, your own personal cash savings and referral earnings you could easily make $30 or more in just one day.
3. Take Surveys
There are several companies that will also pay you to take surveys. The nice thing about these types of money-making opportunities is that you can earn money even when you only have a few minutes to spare.
Because most surveys are relatively short, you can earn money for a few minutes, go on to do other things and come back again and earn more cash.
Not all survey companies are the same. It's important to do your research to find out which companies have the highest payout rate and the best reputation. One of our favorite survey companies is Survey Junkie.
Survey Junkie has high reviews on many review websites and a reputation for being one of the higher paying survey sites out there. Another company you may want to consider to use is Springboard .
Know that you will have to put in some serious time and effort to make $30 or more taking surveys, but if you're committed to putting in the work, the cash can add up somewhat quickly.
Survey Junkie
Share your opinion from any device and earn points that can be traded in for gift cards or cash.
Start earning now
4. Use Rakuten When You Shop
Rakuten helps you make money by giving you cash back rebates when you make purchases at your favorite stores. Here's how it works.
You start by signing up for an Rakuten account. Don't worry, it's free to join.
As of this writing, Rakuten is currently offering a $10 sign up bonus to those who make a qualifying minimum shopping purchase of $25 or more within their first year of signing up.
The key to earning your cash back rebates through Rakuten is to be sure you access the stores you want to shop online at through the Rakuten portal. As you shop, you get a rebate from Rakuten.
They give you a certain cashback percentage depending on which store you're shopping at.
For instance, if you shop at Walmart you'll earn a 1% cash back bonus. If you shop at Kohl's you'll earn a 3% cash back bonus.
Specialty stores can have even higher rebate amounts. Your Macy's purchases qualify for a 6% cash back rebate, and Barnes and Noble is currently offering a 10% cash back rebate through Rakuten.
I've seen rebates as high as 40% on the site, which features cash back offers from over 1,800 stores. But with most of the popular stores (Amazon, Walmart, Target, etc.) you'll get rebates of between 1% and 10%.
Cashback rebates are sent quarterly as long as you've earned at least $5 in rebates. Rakuten will send your earnings via PayPal or they'll mail a check to your home; whichever method you wish.
Bonus: you can also earn money from Rakuten by referring others who make a qualified purchase.
5. Sell Your Stuff
If you're like most people, you can easily find stuff laying around your house or apartment you no longer need or want.
Got some designer clothes or accessories? Kid or baby items your little ones have grown out of? Are there unused electronics sitting around the house? Sell them on eBay, Facebook or Craigslist.
Want to get rid of some electronic games, DVDs or CDs? See what you can get on sites such as Decluttr or bring them into Half Priced Books for instant cash back.
The more stuff you sell and the more valuable that stuff is, the more money you'll make. You can easily earn $30, $50 or more if you do a thorough search of your stuff and amass a group of several things you can sell.
Electronics such as old smartphones, gaming systems, accessories, tablets and more tend to sell especially well. Check out our article on 24 Sites to Easily Sell Used Electronics for more information on that.
Depending on the types of used electronics you have, you may be able to make $100 or more in a single day.
6. Do a Side Hustle
Side hustling has changed my life, friends. Literally. When I first learned about side hustling my family was eyeball deep in consumer debt and about $1,000 short on cash each month just for covering basic bills.
I'd learned about side hustling from various blogs, but wasn't sure where to start. Some articles offered money-making ideas that seemed like too low of a profit margin for the amount of work I'd have to put in.
Others shared ideas that paid well but seemed unrealistic or required that a serious amount of time or money be put in in order to get started.
Neither one of those types of side hustles were an option for me. I didn't have the money to start a side hustles business, and I needed to be able to start making cash really fast.
Not knowing exactly which side hustle avenue to pick, I kind of fell into freelance writing when a fellow blogger asked me to be a staff writer for his blog.
Within a week, I was earning between $20 and $35 an hour in my spare time. I've been freelance writing for almost five years now, and I never make less than $25 an hour.
I've also continued to research other side hustles and am making money here and there from other avenues (my newest favorite money-making venture is Ibotta, FYI).
There are dozens of ideas out there for side hustling to make cash really fast. Here are some side hustle ideas to get you started making extra money.
Go through the list in the link above, find the side hustles that align most with your talents, interests and available time, and get to work earning cash.
Some popular side hustle ideas can include:
Finding online work through Fiverr
Doing random tasks for family, friends and neighbors such as babysitting, pet sitting, mowing their lawn, cleaning their house or washing their cars
Asking neighbors if you can take their recyclable aluminum cans off their hands and bringing them into the recycling center for immediate cash
Another favorite side hustle in the money-making world is driving with Uber or Lyft. I know several people who've started making cash driving others around.
One of their favorite parts about the gig is that they can earn money when they drive, and can also earn more with tips.
Getting cleared to drive with Uber can take a couple of weeks or longer. Once you start driving, you can get your money fast by signing up with Instant Pay.
You can cash out your earnings up to five times a day with your debit card.
Friends, there are SO many side hustle choices you have for earning money fast. Start researching this cash-earning opportunity and find out which avenues are best for you.
And I'm working when I want from the comfort of my own home during the hours that I choose to work.
Making a small amount of money fast is great, but creating a regular earning source from non-traditional gigs can be fantastic.
7. Do a Gig or Event on Craigslist or a Similar Site
Craigslist has a section devoted solely to one-time gigs and day/weekend events. People might advertise needing help packing or moving, doing some sort of landscaping or yard work, or doing a home repair.
Sites such as Task Rabbit also hire independent contractors to help people with basic handyman work, errands like running to the grocery store or helping someone with computer work.
Sites such as Fiverr offer random tasks for people to do – mostly online work – that pay $5 each and sometimes more.
Craigslist also has an "events" section under their "gigs" umbrella. Companies often hire workers for a day or weekend.
These people help with events such as concerts, public events where brand ambassadors are needed, one or two-day jobs as extras for a movie filming, or tasks tied to a one-time event such as the Superbowl.
Many of these gigs are paid for by reputable companies who just need help for a day or two but know it's more cost effective to hire someone off the street than to pay for permanent staff to travel, etc.
A word of caution: there are unscrupulous people advertising on these types of sites (as with any public forum). Use safety precautions to ensure you're dealing with reputable companies before taking a gig.
Related article: 32 Ways to Make 10 Dollars in a Day Online
Summary
Whether you need $30 fast or even more, there are many options for earning cash quickly. We've shared 7 basic ideas here (with more options shared in the links) but the complete list of money-making possibilities is endless.
Don't pass by these many opportunities to make cash if you have a financial need or want that you are struggling to meet.
There's no limit to the amount of cash you can make – the limit lies only within your willingness to educate yourself on what income sources will best fit your skills, your time schedule and your lifestyle.