Do you want a legit work from home or telecommute job? Maybe you don't even know where to start looking.
There are plenty of places to find jobs you can do from home. At the same time, screening online job boards for scams can be difficult and time-consuming. This is where FlexJobs enters the picture.
This FlexJobs review will help you decide if you should use this job search tool.
Summary
FlexJobs is a quick way to find legit jobs that are remote and telecommute-friendly. The membership fee is affordable. However, you can find many of the same job listings for free online if you are willing to spend more time researching.
Pros
Easy to sign-up
Remote job-focused
No scams
Cons
Membership fees
Job bulletin board
Other job boards
What is FlexJobs?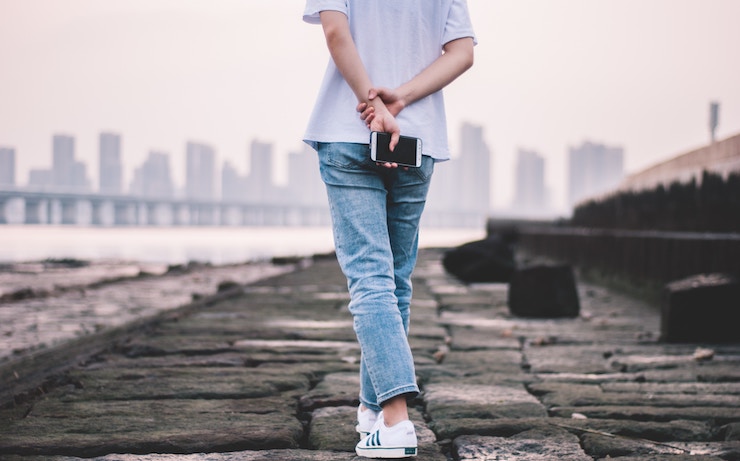 FlexJobs is a site that lists verified job openings for over 50 career categories. Opportunities range from 100% remote jobs to working part-time at a local business.
While FlexJobs can't guarantee you will receive a job offer from their hard work, they make the job search process easier.
How Does FlexJobs Work?
If you use sites like Indeed or Monster to look for new jobs, FlexJobs is very similar. There are currently more than 31,000 available jobs from 5,500 companies.
Most of these jobs are remote but may require some commuting and travel. One common trait is that they have more flexible schedules than a traditional job.
See this chart from FlexJobs that shows some benefits from working remote.
First, you search for a job that interests you. Then you apply for the position through the employer's website.
One difference between FlexJobs and other online job boards is that FlexJobs verifies each listing. You may see some jobs on other job boards that seem too good to be true.
But if it's on FlexJobs, you know the company is hiring.
Another difference is that you pay a flat fee to use FlexJobs. It ranges from $14.95 each month to $49.95 for an annual plan.
This fee is reasonable, but it can still be frustrating when there are many free job boards with similar postings. But the free boards most likely don't verify that the posting isn't a scam.
FlexJobs Job Types
Any job board is only as good as the listings they post. FlexJobs lists jobs for over 50 career categories. So there is a good chance that you can find a job that matches your interests.
Some of the 50 career fields include:
Accounting
Call center and chat jobs
Communications
Computer and IT
Editing
Education and training
Marketing
Medical and health
Research
Transcription
Travel and hospitality
Software development
Web design
Youth and children
Some jobs are 100% remote and don't require you to live in a specific city. However, it's not uncommon for jobs to require you to work at a local office or travel. Positions range from full-time with benefits, part-time and temporary positions.
Depending on the career field, most jobs may only be partially remote. That means you will need to commute to a local office on a regular basis.
For instance, some listings may only accept applicants living near a certain city like Los Angeles, CA or Columbus, OH.
Advanced Search Filters
The number of job openings can be overwhelming. FlexJobs lets you filter search results to find a job that fits your needs. You can also receive email alerts when new listings post.
A few of the search filters you can use include:
Companies post many of these jobs on their websites and other online job boards. But FlexJobs makes the search process simpler. For instance, some company websites can be hard to navigate. Or you might apply for the wrong position. The advanced search tools on FlexJobs can be beneficial when you don't have much free time to job hunt.
Once you find a job you like, make sure you read the entire description. The listing should include the work schedule, travel requirements and salary.
Employer Partners
Both small and large companies post job openings on FlexJobs. It's possible to work for some of these employers:
Aetna
Amazon
Apple
Hilton
PwC
SAP
With over 5,500 employer partners, you will also find companies with which you are not familiar.
On other online job boards, you may think these companies are scams. But you can have the peace of mind these companies are legit because they post on FlexJobs.
It's also possible to search for current openings by individual employers. FlexJobs provides a detailed profile for each company. This is an easy way to learn more about the company before applying.
Is Experienced Required?
Another deciding factor is if you qualify for enough job openings to justify the subscription cost.
Brie Reynolds, FlexJobs' Senior Career Specialist, states most jobs require some experience. Most employers may require between one and five years of relevant experience.
In fact, 80% of listings are the "experienced" or "manager" career levels. The other 10% are entry-level and senior-level openings.
Most employers reserve remote jobs for people who don't need training and have proven they can work independently. Thus, you will benefit the most from FlexJobs if you already have experience.
For example, you may qualify for online chat jobs once you have two years of in-person contact center experience.
Cost
One downside is that FlexJobs costs money to join. On the bright side, FlexJobs doesn't display ads. The fee makes it possible for FlexJobs to screen each job listing.
There are three different membership plans:
Monthly: $14.95 every 30 days
Quarterly: $29.95 every three months
Annual: $49.95 billed once a year
FlexJobs is relatively affordable in comparison to other premium job boards. To clarify, it's not uncommon for some boards to charge $40 a month. And that can be a lot of money to spend if you struggle to make ends meet.
The annual subscription can be the most cost-effective option as you spend $4.16 per month (you pay $49.95 upfront).
Plus, this option gives you the peace of mind knowing you have 12 months of access to the FlexJobs platform.
With this access, you can search job listings, take skills tests and access their educational content. You can upgrade or cancel your plan online or by contacting FlexJobs.
Paying a fee may make you feel hesitant to use FlexJobs. However, you can quickly recoup the plan fees if your new job has no commuting costs to consider.
Satisfaction Guarantee
All plans come with a 30-day satisfaction guarantee. You can request a refund by phone, email or online chat. This easy cancellation policy is another way FlexJobs proves they are a legit platform.
FlexJob Features
The most popular FlexJobs feature is its job search database. But this isn't the only tool that comes with membership. There are also several others that FlexJobs offers.
Upload Multiple Resumes
You can upload multiple resumes to your FlexJobs profile. This feature helps you save time when applying for a job. It also enables you to avoid sending the wrong resume by accident.
You can pair your resumes with custom job searches. When new jobs post, you receive email alerts. On the FlexJobs dashboard, you can quickly search results by selecting your custom resume profiles.
Skills Tests
You can take more than 150 skills tests for free. According to FlexJobs, each test can cost $14.99 on other platforms. These tests help you learn your strengths and weaknesses. The tests can also increase your odds of receiving a job interview.
Brie Reynolds. FlexJobs' Senior Career Specialist states, "We offer both Expert Skills tests to help you figure out where your best skills technical and "hard" are (such as computer skills, management, marketing, writing, web design, etc.), and a Soft Skills test that helps you find those intangible, transferable skills (communication, empathy, honesty, etc.) that can help you stand out."
FlexJobs will post your good test results in your resume profile. These tests can make you a stronger applicant because you have visual proof of your skills.
Employers can also search member profiles, and high test scores can increase your chances of being spotted.
Most tests are 40 minutes long and take 40 minutes to complete. You can retake a test after waiting 24 hours if you don't like the results.
Job Search Tips
You will find a vast article library advising on different job search topics. Some examples include writing a resume, submitting an application and attending an interview. No matter where you are in the job search process, these articles can be helpful.
Career Coaching and Resume Review
FlexJobs offers career coaching and resume reviews for an extra fee. This service is also available to non-members. But as a FlexJobs member, you can enjoy a small discount.
Each career coaching session lasts 30 minutes. The career specialist can help provide job search advice and conduct a mock interview.
The resume review can also be beneficial. The FlexJobs career coach will improve your resume, so you are more likely to receive an interview invite.
Is FlexJobs Legit?
It's natural to feel skeptical of any online company that charges you to use their service. However, people have been finding real jobs through FlexJobs since 2007.
Plus, FlexJobs currently has a 4.1 out of 5 Trustpilot score. This score is good, and the FlexJobs reviews below reflect it:
"I wanted a 100% telecommuting position as a transcriptionist and found it through FlexJobs. There are a lot of work-from-home scams on the internet, and I was able to avoid said scams by using the FlexJobs website."

Christine H.
"For anyone look for flexible work, this is the place to go. Almost every other site makes it impossible to search for the criteria you actually want… You'll have to put the work into going through the listings and applying to jobs regularly, but it does pay off. So if you're wondering if it's worth the monthly fee, it totally is if you're going to be proactive about it."

Avi L.
And here is one critical review of why FlexJobs may not be worth it.
"If you can afford it. It's organized nicely by category and you can sort by your needs. So that part is handy. Over two years and I've gotten two part times. Extra money and resume building but not enough work to live off. Full time seems really difficult."

Brainslugleela
Like anything else, FlexJobs is worth it to some and not for others. The most common complaint is that you may not qualify for enough jobs. In most cases, your experience level is too low, or the job requires you to live in a certain city.
Remember you have a 30-day satisfaction guarantee to request a refund if you don't like the job listings available.
Is FlexJobs Worth It?
FlexJobs typically is worth it and receives a positive rating from job seekers for these reasons below.
FlexJobs Verification Process
The FlexJobs staff verifies each job listing. You can even see some of the recent job postings on their homepage for examples. Because so many people want remote jobs for flexibility, there are plenty of online scams.
Avoiding scams is the main reason to consider FlexJobs. Although you pay a fee, you won't waste time applying for false jobs.
Unlimited Job Searches
You can search and apply for an unlimited number of jobs through FlexJobs. Applying for multiple positions and using the advice articles helps maximize your subscription.
Most FlexJobs users apply for several openings before getting a job offer. Most users state it takes at least one month to get a job through FlexJobs. Using the custom search tools makes it easier to find only the job listings you want to apply for.
No Local Jobs
There might be few local jobs for your career field. Or you may not want to move to get a more flexible shift. FlexJobs is one of the quickest ways to search for 100% remote jobs that aren't location-specific.
Positives and Negatives
Pros
Verified job postings
Openings in 50 career fields
100% remote jobs are available
Can save time job searching
Cons
Costs money to join
Receiving a job offer isn't guaranteed
Can find job postings for free in other places
Not every job is 100% remote or location-independent
Summary
FlexJobs is a quick and affordable way to find jobs that match your work schedule.
Although you can find most job listings free online, FlexJobs shows them all in one place. And knowing each opening is legit brings extra peace of mind.