How many tech gadgets such as old phones, tablets and video games do you have sitting in your house, unused in a drawer or closet? Nowadays it is easy to sell your used electronics and make some quick cash.
From apps to sell your old items, or local stores, we have compiled a list of places to sell them that fits your schedule.
Where to Sell Electronics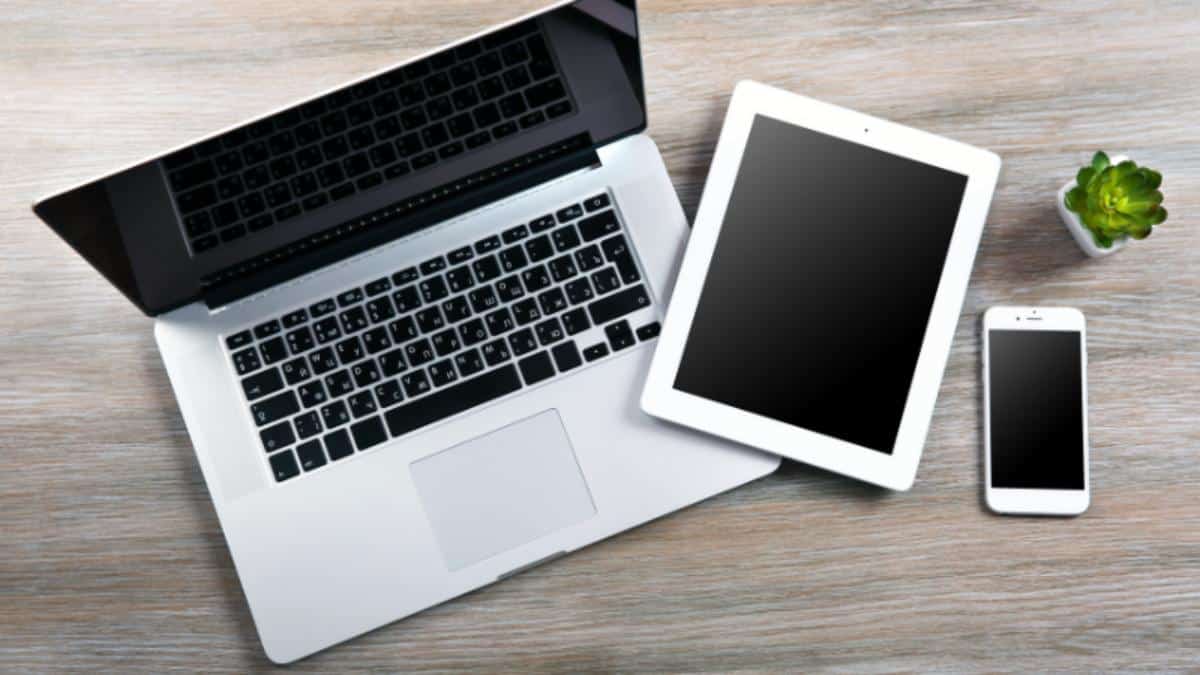 Here is our list of best places to sell your old electronics. Keep in mind that some pay out in cash, other in gift cards and for some, in store credit. Find the one that best fits you.
1. SellCell
SellCell makes shopping around for the best place to sell your electronic easy. Enter your item you want to sell and they compile a list of top buyers.
Not only does SellCell let you sell your phones, they also accept:
Tablets
Gaming devices
Smart home tech
GoPro
Wearables
Simply find your item, then see the list of buyers. From there, click the get paid button and SellCell takes you directly to that buyer to process your sale.
How will I get paid? SellCell typically pays out via these options: PayPal, check or Amazon e-gift card.
2. Decluttr
Decluttr is an easy-to-use site that let's you get rid of your electronics, video games, tablets, cell phones, CDs and DVDs. If you use the app, it has a bar-code scanner, which makes listing your items easy and accurate.
The best part is, there's no shipping costs to send your items in to Decluttr and you'll be paid via PayPal the next day after your items are received.
3. Swappa
With Swappa you can sell gently used smart phones, laptops, gaming systems and other electronic items. This company does not allow users to sell broken items – only items in proper working condition can be sold.
They don't charge listing fees, however Swappa does charge a selling fee after your item sells. According to their website, the selling fees they charge are significantly less than what you would pay on eBay or similar sites.
4. Gazelle
Gazelle will buy your electronics too but buys a limited number of brands as well. It looks like they deal primarily in Apple, Samsung and Sony products.
After you get your offer price from Gazelle (it takes less than a minute to do that in most cases), you can enter your information and the company will send you a box for free shipping.
After the product is received, they examine it carefully. If it's in the condition you stated it was you'll get your full price payment. If not, they'll send you a counteroffer for a lower price.
5. eBay
eBay can be a great place to sell used electronics as well; even non-working items may sell for parts or to those who refurbish and resell.
I find it helpful when buying and selling on eBay to pay close attention to reviews. The higher the reviews, the less likely you are to have a bad experience as you sell your stuff.
Remember as you set your price to take listing, selling and shipping costs into account.
6. Facebook Marketplace
Facebook Marketplace is a relatively new venue for selling your stuff. The goal of the site is to create a potentially more secure atmosphere than selling on an anonymous site such as Craigslist. Look for your local neighborhood and community pages to sell your treasures.
Neighborhood sellers will use terms like PPU (Porch Pick Up). Simply put your item out on the porch, schedule the pick up and money transfer (Zelle, Venmo, PayPal)
Bonus: No fees when selling here.
7. OfferUp
OfferUp recently merged with Letgo. It's free to list your electronic or other items for sale and there are no selling fees either. Be sure to use appropriate safety measures when meeting up with potential buyers.
OfferUp is active in all fifty states, and in several cities in each state as well.
8. Craigslist
You probably already know a lot about how to sell electronics and other items on Craigslist. You can list pretty much any electronic item for sale there, as you never know what people will buy.
Even broken items could sell to the right buyer, and there are no listing or selling fees to pay.
Remember to use safety precautions such as meeting in a public place and telling others where you are going when you sell via Craigslist and similar types of sites.
See our related article here.
9. Gadget Salvation
Gadget Salvation takes "pretty much" any electronic item in any condition, according to their web site. Examples of items they buy include laptops, cell phones, smart phones, GPS units, MP3 players, video gaming consoles, etc.
After you receive and accept your offer, they'll send you a free pre-paid shipping label and you can box up your items and send them in.
The site says they'll try their best to issue your payment within 24 hours of receiving your item, but to expect it to take 48 hours to show up in PayPal.
10. EcoATM
EcoATM is an interesting option for selling your used electronic items. Here's how it works: You go to one of the over 2700 U.S. EcoATM recycling kiosks.
After you deposit your device into the system, it analyzes it and gives you a cash offer.
If you accept the offer you get your cash on the spot. If you don't, your device is returned to you. EcoATM accepts smart phones, tablets and MP3 players only as of this writing.
Worried about someone stealing your phone and depositing it at an EcoATM location? Don't. The kiosks require all sellers to insert a valid ID, to submit a thumbprint and to be photographed before they hand over the cash.
Frequently Asked Questions
When it comes to selling your electronics, certain questions come up. Here's are look at a few to answer your questions.
Where Can I Make The Most Money For My Electronics?
You have options of selling your electronics. Either online or local marketplace.

First consider the time you need to put into selling your electronics. Consider the time you need to spend getting the item ready to sell.

If you plan to sell online, sites like SellCell compare all the sites, saving you time.
Can I Sell My Outdated Equipment?
Yes, vintage and outdated equipment is a hot commodity today. If your equipment is in decent shape, you may find buyers.

Sites like eBay are great to look and see if your similar equipment is for sale.
How Much Can I sell My Used Equipment For?
There's a rule of thumb of how much we should sell items for. Used items typically sell for 25% of retail cost. Well worn will be 10%. So if an item sells for $100, then an used item would be $25.

However, make sure to check online at selling sites to compare. Name brand and newer used items will sell for more.
Summary
There is definitely money to be made with all of the available companies offering to buy used electronics.
Just make sure to do your due diligence and get the best price you can for what you have to sell.