Want to sell your photos online?
If you own a photography website business or are a hobby photographer, this article is for you.
Grab your high-quality stock photos and learn how to make passive income from selling your photos to stock photography sites.
Where to Sell Photos Online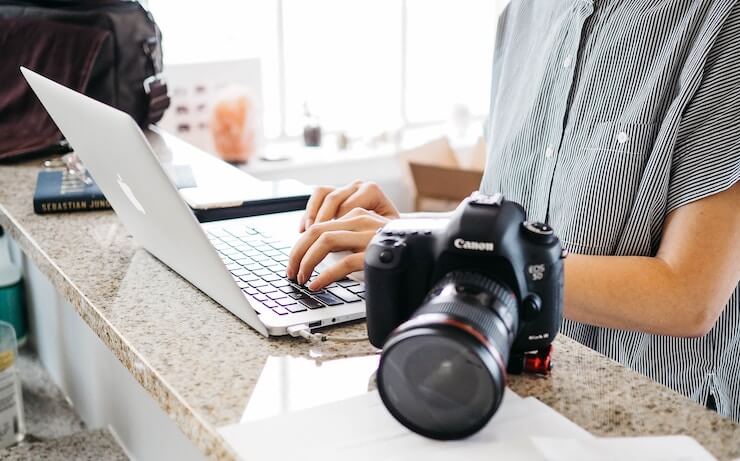 Shutterstock
Earn 25 cents or more for each of your photos that are purchased.
SmugMug
Make a digital storefront to showcase your brand portfolio.
Adobe Stock
Lists your photos and videos on the Creative Cloud platform.
To help you find the best place to sell your photos, here are details of the most popular websites to get cash for your pictures.
1. Shutterstock
Shutterstock is one of the largest photo libraries online. If you have spent any amount of time browsing the internet, you have probably seen an image credit mentioning Shutterstock.
So far, Shutterstock has paid contributors over $500 million for selling their stock photos.
You can contribute the following photo formats to Shutterstock:
Images
Vectors
HD Video
4k video
As internet bandwidth speeds continually increase, websites are looking to add motion-based images to their content.
These next-generation images can enhance the reading experience, and, are another way to get paid beyond traditional, still photos.
You will earn at least 25 cents per photo purchased and will be paid more for your more popular photos. It's possible to earn up to $28 per photo!
Premium images that cost more to purchase will also net you a higher income.
2. SmugMug
SmugMug is a little different than your other stock photo marketplaces as it is subscription-based.
You get to make a digital storefront to showcase your brand portfolio and your photos can be easily shared by email and social media.
It's like having your own stock photo website without the cost and pain of maintaining a site.
There are currently four different plans that give you access to different selling tools.
While SmugMug requires a monthly subscription, the profit potential is much higher as you get to keep 85% of the markup price!
This significantly higher than the highest payouts for almost every other website. Plus, this can be a good option as you can sell digital downloads and actual prints.
You also get a free 14-day trial to test drive it before you need to begin paying for your subscription. Every plan comes with unlimited cloud storage and unlimited photo uploads.
Right now you can get 15% off when you sign up with SmugMug.
3. 123RF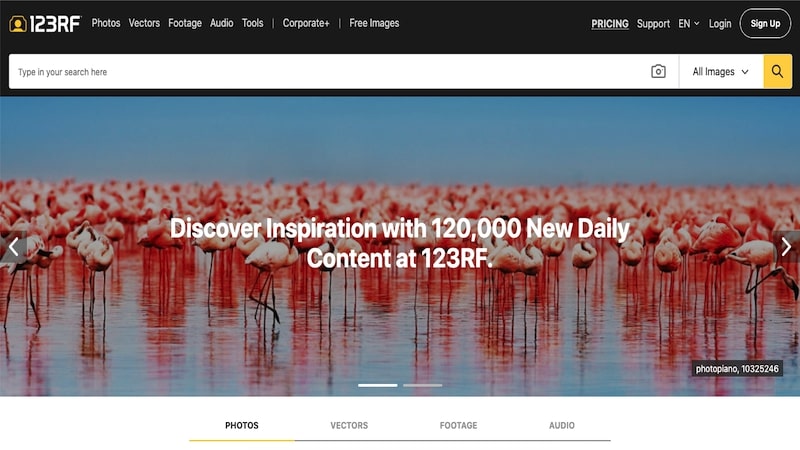 Sell your photos, illustrations, and video footage on 123RF. You can earn between 30% and 60% for each download depending on how many purchases are made.
The payout is even higher when larger resolutions are purchased by 123RF customers.
Your three payment options include being paid on PayPal, Skrill, or Payoneer. Like most other online photo sites, you must be at least 18 years of age to become a contributor.
4. Adobe Stock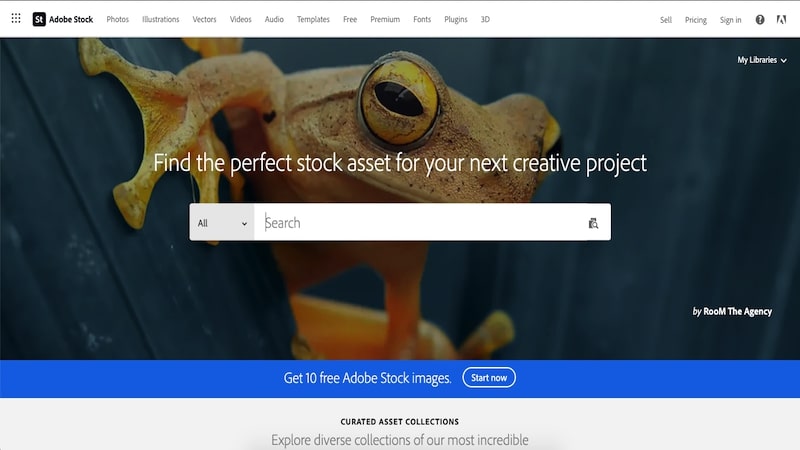 Adobe Stock will list your photos and videos on the Creative Cloud platform using the Photoshop, Illustrator, InDesign, and other Adobe desktop apps.
It's possible to sell:
Photos
Vectors
Illustrations
Videos
To make the selling process easier, Adobe has an auto-keyword tool that can help you find relevant search terms to more likely connect with buyers.
You will earn a 33% commission on photos and vectors and 35% on videos. Once your account balance reaches $25, Adobe will send payment via PayPal or Skrill.
Fotolia is part of the Adobe Stock and Adobe Lightroom platforms, making it one of the most robust for designers.
5. Can Stock Photo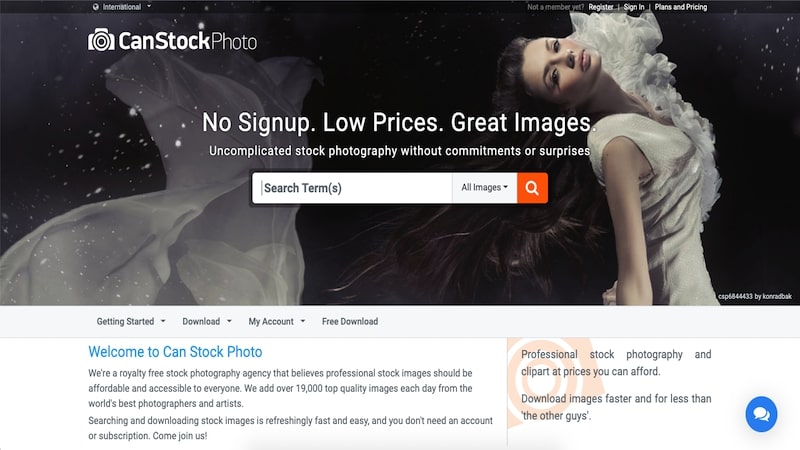 Can Stock Photo lets you start by submitting three photos and will often approve you the same day that you submit your application.
One reason to sell photos on Can Stock is that their database is slightly cheaper for buyers than other stock photo marketplaces that can appeal to cost-conscious customers.
Second, your photos also list on Fotosearch. A single listing provides you the opportunity to reach two different audiences.
Earnings per photo and video will vary between $0.25 and $75.00! You can be paid electronically on PayPal after earning $50 or paper check when you make $100 in commissions.
You can also earn $5 for every photographer you refer to sell on Can Stock Photo too.
6. iStock by Getty Images
Another popular photo library is iStock by Getty Images. You can get paid to submit JPEG images and .MOV video files. Currently, iStock sells photos to over 1.5 million customers in 200 countries.
In addition to selling stock photos, HD Videos, and 4K videos, you can also sell infographics and illustrations. iStock has a base payout of 15% for photos and 20% for videos and illustrations.
You can earn up to 45% for each sale as an exclusive contributor.
7. Alamy
Alamy has over 105 million images, vectors, and videos for sale and claims to have the most diverse online portfolio.
They also have a pretty good commission payout as professionals keep 50% of each sale and students earn 100% commission.
Both payouts are remarkable as most sites pay the contributor a commission of 30% or less on most images for non-exclusive listings.
In addition to the lucrative commissions, Alamy partners with several media agencies that allow you to sell live news images.
If you happen to be where breaking news happens, you get to be paid for your visual eyewitness account.
It's free to join Alamy and you can get paid for every $50 earned in commissions.
8. Dreamstime
Dreamstime lets you sell photos, illustrations, videos, and even audio clips. The base commission for non-exclusive photos is between 25% and 50%.
For exclusive photos, you will earn 60% per download and also get paid 20 cents for each accepted upload allowing you to make money before you even make your first sale!
As an added incentive, Dreamstime also offers photography and design contests that allow you to win prizes for your work.
To make uploading photos easy, you can also use the Apple and Android apps to upload photos on the fly.
It's free to sell on Fine Art America and you can also subscribe to their premium plan if you want to create your own store on their network.
9. Snapped4U
Snapped4U is an exclusive database for event photography and portrait photography. This isn't the marketplace for travel, landscape, still-life, and stock photos.
In addition to creating a regular event gallery, you can also create a fundraising gallery where a portion of each sale will be donated to a charitable cause.
There are also very low payment thresholds on Snapped4U as they only keep 50 cents of each photo sold that costs less than $5 and 10% for images that cost more than $5.
You can also get paid after earning $20 and can get paid on the 1st and 15th of every month!
10. Pexels
Pexels is an up-and-community stock photo site that specializes in free photo and video downloads licensed under the Creative Commons Zero label.
For free downloads, the customer has the option to make a donation to the contributor. Premium photos are also sold on Pexels from Shutterstock.
As payment isn't guaranteed, this might not be your first choice for uploading your photos and videos, but, it can be great exposure to bloggers and professional websites that desire paid media that is more relevant to their content.
11. MorePhotos
MorePhotos has helped photographers sell their prints online for the past 18 years. You can sell digital photos and also lab-fulfilled or self-fulfilled prints.
If you also are a musician, MorePhotos lets you sell royalty-free music as well.
You can host a website on MorePhotos or use their software on your own self-hosted domain.
Their monthly subscription plans will waive the monthly PayPal Pro fee of $30 and you can keep anywhere from 90% to 100% of every sale made.
12. Zenfolio
Zenfolio lets you create an online store to sell photos and videos online. If you can produce and ship your own prints, they even have a plan that lets you sell physical products to buyers.
Professional photographers will also enjoy the ability to sell photos on Adobe Lightroom and also School & Sports Photographer packages.
13. Shopify
Another e-commerce platform is Shopify that lets you create an online store to sell your photos and videos.
You can choose from pre-made store templates or create your own website from scratch.
Shopify will also list your media on the Oberlo platform that will dropship and physical products you might sell in addition to immediately delivering your digital sales.
14. Sell on Your Own Website
To keep 100% of the profit for each image sold, sell on your own website hosted by Bluehost.
To allow your buyers to instantly download every item purchased, use a plugin like Easy Digital Downloads.
This plugin integrates with several e-commerce platforms, payment gateways like PayPal, and email programs to make it easy to promote your products and successfully complete transactions.
15. Etsy
Etsy is another leading online marketplace known for handmade crafts and other collectibles.
Photos can be digitally downloaded or sold as prints that are physically shipped to the buyer.
You will need to pay a listing fee for each item, but, this can be a great marketplace to reach an established audience that isn't necessarily looking to buy stock photos.
16. Deposit Photos
Deposit Photos lets you sell stock photos, videos, illustrations, and backgrounds. It's free to sign up and can begin selling after you pass their exam.
Your royalty payments are based on how many photos you sell each month and it can range from 34% of the selling price for entry-level sellers and up to 42% for the most successful photographers.
17. Foap
Foap is another app where you snap photos of anything to sell online or accept missions and take related photos with your smartphone. Each photo sells for $10 and you earn $5 for each photo sold.
If you accept a mission and your photo is accepted, you can get paid up to $100 or $200 as these contests are sponsored by large Fortune 500 companies looking for top-notch candid shots to use in their upcoming marketing campaigns.
Some mission examples include beach scenes and trick-or-treating.
New missions are constantly being added and since you only need an Apple or Android device to get started, you can literally take a picture without carrying any bulky equipment.
18. CafePress
CafePress will be a better option if you have graphic design skills.
You can sell items like:
Custom t-shirts
Clothing, handbags
Coffee mugs
Stationery
When a product sells, you get to keep a portion of each sale.
19. EyeEm
EyeEm will sell your photos on several online libraries including Getty. You keep 50% of each sale and retain the copyright for your image as well.
20. Pixabay
Pixabay is a popular photo database with an extensive library. While all downloads are free, the customer can leave a donation.
You can upload your photos to Pixabay in addition to using some of the other options with defined payouts per download.
21. 500px
You can upload smartphone or high-end DSLR photos to 500px and keep up to 60% of each sale. The 500px mobile app works with Android and Apple devices.
It's possible to upload up to 20 images per week and you retain the copyright.
You can keep up to 50% of the sales revenue.
FAQs
How old do you need to be to sell photos online?
Most platforms require you to be at least 18 years old to sell your photos online. Some sites let you submit photos if you're at least 14 years old but need the consent of a parent or legal guardian.
Are there fees for selling photos online?
Most platforms let you keep between 30% and 60% of the sales amount. One way to avoid fees is selling photos from your own website. You avoid a sales commission but may need to pay payment processing fees and website hosting expenses.
What photos can I sell?
Many stock photo marketplaces let you sell professional-quality still photos, vector graphics and 4K videos. Some platforms may offer illustrations as well.
Does selling photos online work?
Yes, it's possible to earn money by selling your smartphone and high-end camera photos online. You will need to find the best platform that fits your camera type and photo themes. It's also a good idea to sell on multiple platforms to reach a wider audience and increase your odds of making a download.
Can I sell smartphone photos?
Yes, some online stores sell stock photos that you take with an Android or Apple device. Three apps to consider first are Foap, EyeEm and 500px.
Summary
Whether you are a freelance or professional photographer, many sites make it possible to get paid to sell your quality images online.
Many designers and bloggers are searching Google to optimize their SEO with quality stock images. Hopefully, now you know how.
Some sites allow you to use a smartphone while others might require professional equipment.
You also have the option of selling on a marketplace and creating your own online brand to maximize your income potential.