Instacart Shopper has become a fast-growing opportunity for people to make money.
In today's world, it can be difficult to make ends meet or to find extra money to pay off debts and build an emergency fund. Side hustles, like Instacart Shopper, are a great way to make extra money.
In this review, we will take a look at Instacart Shopper as a way to make money: How to get signed up, shopper requirements, and the pros and cons of a grocery shopping side hustle.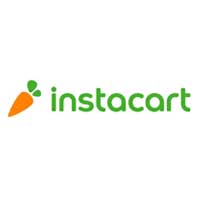 Summary
Instacart can be a good way to earn extra cash, but don't forget about added expenses, like driving, as part of the job.
Pros
Pay on time
Ease of use
Sign-up process
Cons
Hidden costs
Earning potential
What is Instacart?
Instacart is an app that lets people buy groceries without leaving their homes. Customers using the app can select their preferred grocery store, put together a shopping list, and place an order for delivery.
Once the customer places an order, an Instacart shopper finds the products that the customer wants, purchases them and delivers them to the customer's door.
Types of Instacart Shoppers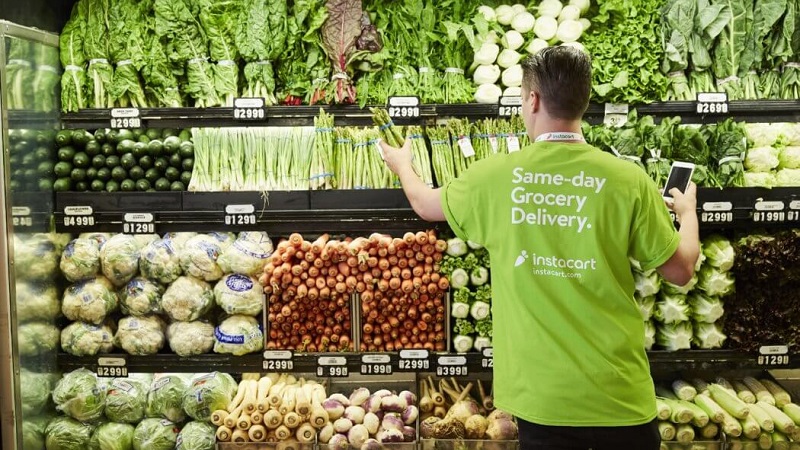 In-store shoppers are part-time employees of Instacart. These shoppers go through the grocery store, find everything the customer ordered and prepare it for pickup.
In-store shoppers never have to leave the store to deliver groceries. And they can work up to twenty-nine hours per week.
Full-service shoppers are independent contractors who handle the transaction from start to finish.
They accept the order through the Instacart app, go to the store and find everything on the shelves, purchase it and deliver it to the customer's home. Full-service shoppers can work whenever they'd like and as much as they'd like.
How Much Can You Make with Instacart?
Instacart says that its full-service shoppers should expect to make between $15 and $20 per hour, depending on the amount of work available and the tips that they receive.
Some shoppers might earn more, and some shoppers might make less.
If you work as an in-store shopper, you earn a set hourly rate, which makes it easier to predict your income. Just multiply your pay by the number of hours you work.
For full-service shoppers, the best way to make more money is to provide great service and to take as many jobs as you can. Each task you complete earns you money.
Plus, customers can choose to tip you after you complete the delivery. Being prompt and friendly can help you receive extra tips and a high shopper rating, which can help you get more jobs.
Instacart also offers bonuses for workers who make deliveries during peak hours or who consistently earn good ratings.
As you gain more experience shopping with Instacart, you'll learn more tricks of the trade that can help you maximize your earnings. A few useful tips to remember are:
Read the whole list before you start. Doing this helps you avoid doubling back through the same aisles multiple times, making your trip take longer.
Get familiar with the stores. If you know where everything is located, you can grab everything on the list much quicker.
Don't overthink. If a customer orders a product that's out of stock, the Instacart app lists acceptable substitutes for you. Grab one quickly unless you really feel the need to confirm the substitution with the customer.
Learn the busy hours. Working during peak hours means more available jobs. Instacart also offers bonuses to shoppers who work during busy hours.
Instacart Shopper Requirements
One of the great things about shopping for Instacart is that almost anyone can work for the company.
If you want to work as an in-store shopper, you need to meet the following requirements:
Be at least 18 years old
Be eligible to work in the United States
Be able to effectively use a recent smartphone (iPhone 5 / Android 4.4 or newer)
Be able to lift 50 lbs with or without accommodation
In-store Instacart shoppers don't have to leave the store. As long as you have a way to get to the grocery store you're assigned to, you don't have to worry about the delivery method of transportation.
Full-service shoppers deliver groceries directly to customers' homes, so the requirements are a bit more stringent. To be a full-service shopper, you must meet all the above requirements and have a reliable car.
How Do You Sign Up as an Instacart Shopper?
The signup process depends on whether you want to work as a full-service or an in-store shopper.
Full-service Instacart shoppers can complete the full process through the Instacart Shopper app.
Download the app, create an account, and provide some basic information about yourself. Once Instacart approves your application, you can get started right away.
In-store shoppers have to go through a slightly longer process. Like full-service shoppers, you start by downloading the Instacart Shopper app and filling out some basic information.
Once your application is approved, you have to sign up for an in-person onboarding session. The schedule for onboarding sessions can vary, so check back regularly and make sure to sign up quickly, because space in each session is limited.
After you go through the onboarding session, you're ready to start working.
How Does Shopping for Instacart Work?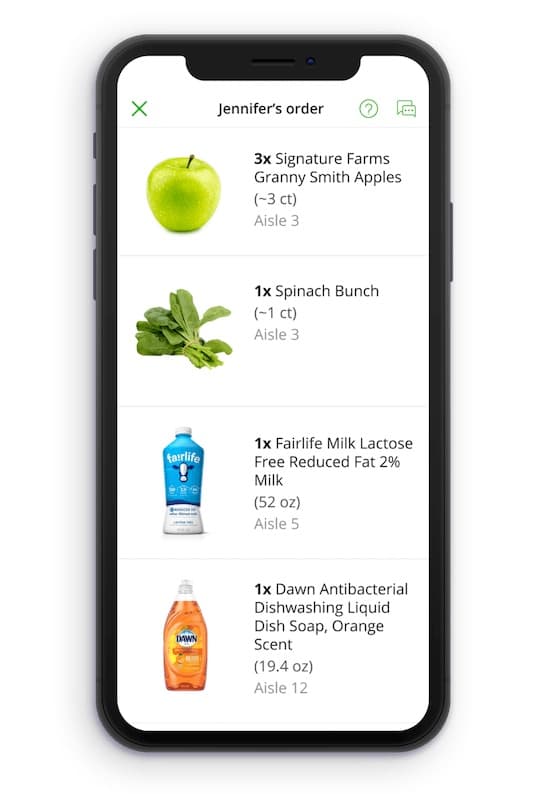 Once you've signed up and Instacart approves your application, you're ready to begin working and earning money.
In-Store Shopping
In-store shoppers are part-time employees of Instacart. In-store shoppers can work up to twenty-nine hours per week, but they aren't guaranteed to work those hours.
How many hours you can work depends on Instacart's needs and your schedule flexibility.
Instacart lets its in-store shoppers select from set shift times. For example, when you open the app, you might get the option to work from 8 AM to 2 PM on Monday and 4 PM to 8 PM on Wednesday.
You can select as many or as few of the available shifts as you'd like, so long as you don't work more than twenty-nine hours.
Instacart assigns each of its in-store shoppers to a store for each of their shifts. During your shift, you have to be at the store and take orders as they come in. You don't have the flexibility to reject jobs or leave early, just like any other part-time job.
When an order comes in, you go through the aisles of the store and load your cart with the customer's purchases. Then you stage the order for pickup by the customer or a full-service shopper who will deliver it to the customer's home.
One of the major benefits of being an in-store shopper is that you get a set hourly rate. That means you know exactly how much you'll earn for your work. You also don't have to own a car or drive it around town, making deliveries.
Full-Service Shopping
Full-service shoppers are independent contractors, which means there's no limit to how much you can work or the hours that you can work.
It also means that you won't get a set hourly rate. Instead, your earnings depend on the number of jobs you take and the tips you receive from customers.
When a customer submits an order, you'll see some of the order details as well as estimated earnings for the job. The estimate includes the pay that Instacart offers for the job plus an estimated tip based on tips shoppers received for similar tasks.
If you want to take the job, you can accept it through the app. Or you can decline it and let another shopper handle it.
Keep in mind that declining too many tasks can impact the number of assignments you receive from Instacart.
Once you accept a job, you need to drive to the grocery store and purchase all of the things that the customer ordered. You get to use an Instacart-provided debit card, so you're not tying up your own funds, and there's no need to use coupons.
Then package the food and deliver it to the customer's home. In some cases, an in-store shopper does the shopping for you, so all you have to do is deliver the goods to the customer.
Jobs that include more items pay more than ones with fewer items. You'll also earn more based on the distance you have to drive to complete the delivery. Instacart gives bonuses to shoppers during peak hours, and you get to keep any tips the customer offers.
Costs to Consider
While working for Instacart might seem like a great way to earn some extra cash, remember that there are costs associated with the job.
If you use your car to drive to the store and make deliveries, you need to think about the cost of using your car.
The most obvious cost of driving is burning gas. Every mile you drive uses gas, which costs money. If the average job uses $2 of gas, you need to account for that cost when looking at your earnings.
A job that pays $15 only gives you $13 in profit after you subtract the price of gas. You can use online accounting software to track expenses as well.
Using your car also has other, less immediate costs. You need to purchase insurance for your vehicle, which costs money.
Some insurers might charge you more if you drive more because of your Instacart shopping. They might also increase your premiums if they find out that you're using your car to work.
Every mile you drive also puts wear and tear on your car. That can increase the maintenance costs, reducing your effective earnings further.
You'll also want to get insulating bags to help keep frozen food cold and other equipment to make shopping easier. This purchase adds to your costs.
While these costs won't erase the money you earn by shopping for Instacart, it's important to keep them in mind.
Positives and Negatives
There are some positives as well as negatives to being a shopper for Instacart.
Pros
Working for Instacart can be a great way to earn some extra money, but there are pros and cons to the job.
Work as much as you want
If you're a full-service shopper, you can set your hours and work as much as you want. If you don't have a full-time job or have a very flexible schedule, this can help you turn free time into extra money.
Earn more for good work
If you're a full-service shopper, you make more money when you do more jobs. You also can earn tips for good service.
That means that faster workers who provide better service can earn more, giving you more direct influence over your earnings.
Predictability
In-store shoppers have more predictable earnings than many gig workers because they earn a set hourly rate. If you value predictability so you can plan your monthly budget, that's a major benefit.
Cons
Full-service shoppers need to use their car, which comes with costs like gas and maintenance. You also need to buy accessories like insulated bags.
Varying work volume
Sometimes, the volume of work available won't sync up with your free time. Possibly, you could wait for an hour or more for a job only for nothing to be available. That means you spend an hour doing nothing and don't earn any money.
Instacart Shopper Reviews
When it comes to reviews, most of the negative reviews on sites like Trustpilot are for the customer receiving, or not receiving their correct order. In order to discern reviews by an instacart shopper, you will need to dig a little bit.
The best source for reviews is from the app store for the shopper. Instacart loves the feedback on the reviews. Especially if the app is not working the way it should.
In one instance, one of the reviews listed the new updates are confusing when trying to find an alternative. If a product is not available, you simply click the button not available. The app will know if a product was found say 4 hours earlier.
The reviewer said they looked and looked and found the app told them it may be there when they clearly did not find it. Instacart developers responded with appreciation of the feedback as they are always looking to improve the user experience.
Recent shopper reviews note the new updates to the app still have some bugs to work out.
Other review feedback:
I've done a few driving services, this is one of the better ones and the customer service is on point. – Jose R.

App constantly freezing when I take pictures or go to click on something. I have to keep rebooting my phone and it is quite annoying. – Danna C.
Instacart Alternatives
If you're trying to earn some extra cash, shopping for Instacart isn't your only option. There are lots of gig opportunities like Instacart out there like Shipt and Doordash.
If you like driving, you can consider gigs for company like Uber or Lyft. Dog people will love working for Wag, a dog walking and sitting service.
You can also sign up for an app like Task Rabbit or Favor that gives you lots of variety of jobs to complete.
The possibilities are almost endless.
Related: Instacart Vs. Doordash: Which Is Better For Drivers?
Is Instacart Shopper Worth It?
Shopping for Instacart can be a great part-time job or a fun way to turn some spare time into cash by becoming a full-service shopper. Just be sure to keep the costs, such as gas and car maintenance in mind because they'll impact your bottom line.
However, before you jump at the opportunity to shop for Instacart, it might be worth thinking about your situation. Is there something you can do that will boost your income or help you find a new full-time job?
Perhaps you could further your education or get a certification. Using your spare time to study instead of working for a gig app might offer better results in the long term.