Did you know your closet is the first place in your house to look for extra money?
You can sell clothes online to make money. In the process, you also declutter your house. Flipping clothes can be a great side business.
If you enjoy fashion trends, you now have a new money-making hobby.
To find clothes to sell, you might:
Clean out your closet
Scour your local thrift stores
Visit yard sales
Make your own clothes
No matter where you find quality items to sell, you can find somewhere online to sell them. There are a few fun options for designers too!
Where to Sell Clothes Online for Cash
Because you're shipping a physical item, you need to factor shipping costs into your selling price. This is a common mistake for new sellers. Some sites offer free shipping, so you might try those sites first.
1. Swap.com
Swap.com is an online consignment shop that accepts a wide variety of clothing and accessories including:
Men's
Women's
Maternity
Children's
Infant's
Toys
The best selling items are fashion forward clothing that have sold in a mall or store within the last three years according to Swap.
Swap.com sends you up to three prepaid boxes every month.
One downside is that you don't know how much you will make until they receive your box. Swap names the price once your items are processed.
It can take 30 to 60 days for your items to process and list. After that, the items need to sell before you get paid.
On select items, Swap.com offers instant payment with their SureSell option. This option is only for the most in-demand items.
Trustpilot score: 4.6 out of 5
2. The RealReal
The RealReal is a luxury consignor of men's and women's clothing, shoes, jewelry, and accessories. You can mail your items using their prepaid envelope. Or, schedule a free in-home pickup if you have a large collection to sell.
All items are designed to sell within 30 days, and the hottest items sell within three days of listing. After 30 days,
The RealReal automatically adjusts the price to attract a buyer. When your clothes or jewelry sells, you keep 70% of the sale price.
Select brands qualify for a sell upfront service. If your clothing brands qualify, you can receive instant payment instead of waiting for TheRealReal to find a buyer.
Trustpilot score: 4.1 out of 5
3. LePrix (Formerly SnobSwap)
There are three different ways to make money with LePrix for women's clothing and accessories:
Sell your clothing yourself
Consign your clothing to SnobSwap
Trade clothing with other sellers
For more valuable items, you may have to consign your items in-person. You can drop them off at your local LePrix boutique partner.
Some shoppers still wish to inspect upscale items in-person before buying. When you consign, your items are available for purchase online and in-store.
LePrix is an excellent option for most clothing. If you have a handbag to sell, the lowest listing can be $40 or as high as $3,000!
The point: Don't feel like you can't sell here if your items don't come from Saks 5th Avenue.
Trustpilot score: 3.8 out of 5
4. Mercari
Mercari is an app that's similar to eBay. Just snap a picture of your clothes and fill out a description. You then name your price and decide who pays to ship.
This site has a similar look and feel to eBay, except you do not have auction-style listings.
You have two different shipping options with Mercari. One option is paying a flat fee and getting a printable label.
The second option is paying the rate based on the actual weight. For heavy items, you can save money by paying the flat fee.
All communication between you and the prospective buyer takes place in the app. When your item sells, you mail off your item. Mercari pays you every Monday with direct deposit.
You pay a 10% fee for each item you sell. This sellers fee can be lower than most consignment shops.
Trustpilot score: 3.8 out of 5
Learn More: Mercari Review
5. Depop
Another growing app is Depop. You can sell modern and vintage clothing for men and women. All items have fixed prices. You interact with buyers on the app.
When an item sells, you pay for shipping. To get the most out of Depop, you will need to download the iOS or Android app.
Trustpilot score: 3.6 out of 5
6. Material World
For instant payment, you need to check out Material World.
You mail your designer fashions, and Material World provides a quote. They will pay you instantly for the clothing you agree to sell. Material World will return the rejected items for free.
Free return shipping is a novelty when selling clothes online. Also, you have the option of donating the rejected items to charity.
Material World offers two different payment options:
Shopping credit
PayPal cash
The commission rate for Material World is a reasonable 15% for PayPal payments. Plus, you can't beat their free return shipping!
Trustpilot score: 3.3 out of 5
7. thredUP
thredUP is essentially an online consignment store. The site allows you to sell your gently used, name-brand clothing by mail. They accept clothing for both women and children.
The way it works is to first request a Clean Out Bag from their site. Then you put your unwanted clothing, shoes, and accessories and mail it to them with the prepaid label.
The clean out kit has everything you need!
Trustpilot score: 3.3 out of 5
thredUP
Clean out your closet with little effort.
Clean Out!

8. Tradesy
Tradesy helps you sell designer items that are in great condition. Their top designers are Louis Vuitton, Chanel, Celine, Gucci and Saint Laurent.
Tradesy will notify you when someone buys your item, and you'll be instructed to ship. You'll pay a flat $7.50 shipping fee on items you sell for under $50 and a 19.8% commission on items you sell for over $50.
Trustpilot score: 4.1 out of 5
9. Poshmark
Poshmark is an online marketplace to buy and sell gently used items, mostly geared to designer clothes and name brand clothing.
Buying and selling are mainly done through the app, although you can also do this from the desktop version of the website.
They take a flat fee of $2.95 for all items sold for under $15. For sales $15 and over, Poshmark takes a flat 20% of the sale price. Consider this a commission fee.
Poshmark provides you with a prepaid shipping label as well. Which, for some, makes the fees worth the hassle-free experience.
Note: It does not matter if the clothes are in good condition, you just have to be sure to describe every imperfection to the buyer.
Trustpilot score: 1.5 out of 5
Poshmark
No hassel selling and buying at the comfort of your home.
Start Selling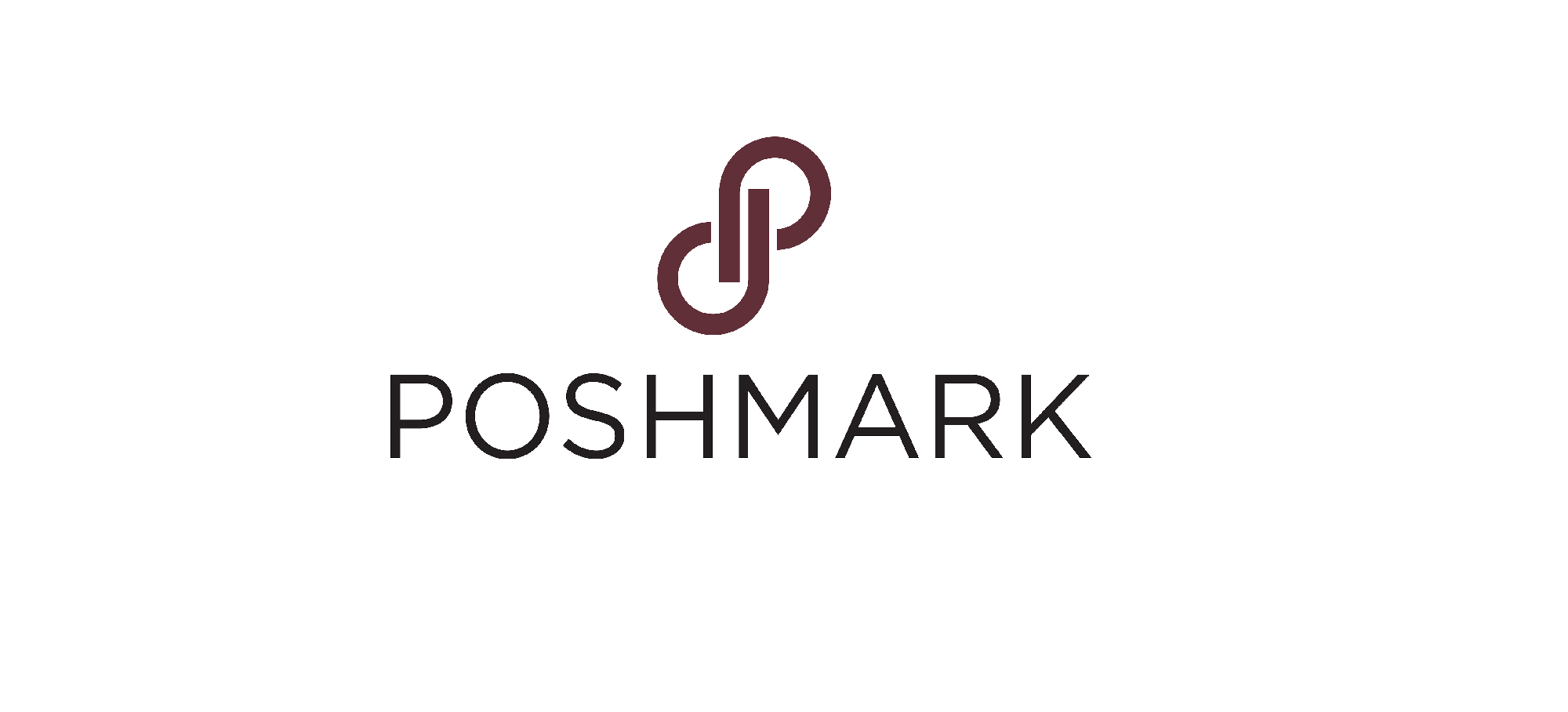 10. Build a Shopify Store to Dropship
Flipping clothes for a profit is a fun idea too. It's called retail arbitrage. You can either buy used clothes locally to sell online. Or, you can partner with a brand to drop ship new items.
For drop shipping, you need to build a website that also lists your products on social media. Shopify will build your store and handle the payments.
Your drop shipping partnerships the sold items from their warehouse. You only have to coordinate the sale and earn a commission for your effort.
Creating your own website can have several advantages:
Higher Profit Potential
Opportunity to Publicize Your Brand
A "Hands-Off" Retail Strategy because of dropshipping partnerships.
With this idea, you have several options to sell clothes you don't "own." You don't have to spend time or money rebuilding your inventory.
Instead, you can build a website to drive traffic. Dropshipping means you spend less time trying to make a buck.
11. CafePress
CafePress is an excellent option if you design your own clothes. You don't have to print or sew the items yourself. That's what makes CafePress so exciting.
All you need is some graphic design software to upload your designs to CafePress. When someone buys your design, CafePress sends the item to the buyer. When the item ships, you receive payment.
It's possible to sell customized t-shirts, sweaters, pajamas, hats, and fashion accessories.
Trustpilot score: 4.2 out of 5
12. RedBubble
You can also sell your custom t-shirt designs on RedBubble. The process is similar to CafePress. Once again, you get extra exposure by selling on multiple stores.
Besides t-shirts, you can sell clothing for the entire family. It's also possible to sell phone cases and wall art too. If you're creative, don't limit yourself only to clothing.
Another reason to sell on RedBubble is they handle customer service complaints. You can spend more time focusing on selling and creating. Eventually, you can become a full-time seller, if you choose!
Trustpilot score: 3.8 out of 5
13. eBay
eBay, the largest online marketplace for DIY sellers. You need to strongly consider selling your clothes on eBay. Depending on the brand, eBay may be one of your best options for selling clothes.
As an individual seller, your first 100 listings are free each month. If you want to sell more, you need to open a store. Store fees are still reasonable.
You can either sell each piece for a fixed price or at auction. If you want to spark a bidding war, choose the auction first.
Many other sellers prefer selling on eBay because of their relatively low commissions. You get to keep about 90% of the selling price which is better than the instant-buy websites.
Of course, PayPal keeps 3% of the selling price. And, you must pay to ship too. So keep these different fees in mind when you list your items.
Tip: Offer free shipping to generate more clicks. Just include shipping costs in the "Buy It Now" price, so you don't lose money.
Related Post: What is the Cheapest Way to Ship a Package: UPS, FedEx or USPS?
14. Etsy
Etsy lets you sell handmade and vintage clothing for children and adults.
Selling on Etsy lets you attract a different audience not looking for designer labels. It's possible to sell used, pre-made, and made-to-order clothes on Etsy.
A small tip to increase your shop audience: Network with other Etsy shops. Networking is one secret to ranking higher on the Etsy algorithm. A higher ranking means you appear at the top of search results!
15. Facebook
Another social media platform to consider is Facebook. As the largest social media platform in the world, think of your potential audience reach.
Use Facebook Ads to reach your target audience. Facebook Marketplace allows users to interact with your ad. Ultimately, they can visit your online store.
A second (and possibly more profitable) selling option on Facebook is the local Buy and Sell groups. You can sell clothing in bulk or single items. And, you don't have to pay selling commissions.
Selling locally with online listings is 100% free. As always, include quality photos and clear descriptions of the items you sell. If your ads are confusing, you won't sell anything.
16. Craigslist
Craigslist is another timeless classic. It's free to list and sell. You only have to meet the buyer to make the swap.
Each local board has a clothing and accessories section that allows you to post any item you want.
Consider this option if you have gently used, non-designer clothing that other sites don't accept. Since you don't pay fees or shipping, your profit potential is higher too!
You can also consider these Craigslist alternatives to reach more shoppers. But, make sure you try Craigslist and Facebook. Both sites are free and only cost your time to list.
17. Zazzle
Another custom t-shirt marketplace is Zazzle. You can sell custom designs and branded designed t-shirts. Get started by joining the Zazzle Designer Program. You can also sell baby clothes on Zazzle.
Like CafePress and Redbubble, Zazzle handles the printing and shipping. Zazzle will pay you by PayPal or check.
Trustpilot score: 4.4 out of 5
18. OfferUp
OfferUp can be a good alternative to Facebook and Craigslist. You can list items directly from your phone.
For high-value items, OfferUp lets you mail your clothing and shoes to another buyer. Meetups and porch pickups are an option for local sales too.
Trustpilot score: 1.2 out of 5
19. Kidizen
Children's clothing is a popular item at local consignment stores. However, you might get more money by selling your child's clothing and shoes on Kidizen.
You can create your own store and list the children's items you want to sell. When items sell, you decide if you or the buyer pays shipping costs.
Kidizen keeps 12% plus $0.50 of the sales amount and you receive payment via PayPal or bank deposit.
If you don't have time list your own items, Kidizen can send a "Style Scout" to your home to list and sell your items.
Clothes That Sell Well
Before putting your clothes online to sell, search eBay to see how much the item is going for. You can also see what the demand for a brand is too. On eBay, check how many bids an item has.
Look for similar items with a "Buy It Now" option, and compare those prices. If other sellers mostly list the item for auction without a "Buy It Now" option, it's most likely in high-demand!
Here are top clothing brands that tend to sell and are usually high in demand:
1. Madewell
Big chain clothing store Madewell, owned by J.Crew, sells trendy but simple pieces. The brand has a line of jewelry, underwear, shoes, and bags. The price point for Madewell clothes ranges from $50 to $100 or more.
2. The North Face
Outdoor clothing company The North Face is a high-quality brand. They make high-quality jackets, backpacks and anything related to an outside, sporty lifestyle.
Goose down jackets easily sell for $230 or more in the stores, and because of that, these second-hand items are in high demand.
3. Patagonia
Similar to The North Face, Patagonia caters to the outdoorsy crowd. Patagonia items are also durable and will last forever. Because of that, the price point is high, with goose down vests starting at $250 or more.
4. Lululemon
Yoga clothing is now worn outside of the gym and yoga studios, thanks to high-end retail store Lululemon.
The company makes innovative, high-quality exercise wear for men and women. The price point is high, with yoga pants starting at $95, retail.
5. Zyia Active
Zyia is a popular activewear brand for jogging, yoga or going to the gym. The fabric has four-way adaptive stretch capability that resists the wear and tear of physical activity.
Each top is also copper-infused to be anti-microbial and resist germs and smells. A pair of active leggings can start at $80 gently used
6. Vince
Brand name Vince is famous for making simple, soft and comfortable shirts, pants and sweaters. They also make shoes and accessories.
While the brand's prices are high, so is the resale value. As a result, a cotton Vince shirt can easily retail for $95 but may sell second-hand (gently used) for $50.
7. Frye
Best-known for its boots and shoes, Frye also makes jackets, outerwear and other fine leather goods. Frye women's shoes that retail for as much as $298 brand-new, can sell for a little more than $200 used.
FAQs
What clothes can you sell online?
Most clothing resale sites sell women's clothing. Some stores sell men's and children's clothing too. Your clothing must be gently used condition with no stains, holes or fading. A few online consignment stores only select specific designer brands.

For less-than-perfect clothing, try online marketplaces like eBay or Facebook. Make sure you disclose any known defects to avoid issuing a refund or receiving negative feedback. It's possible to sell a lot of clothing which can take less time than listing each item separately.
Does it cost money to sell clothes online?
You will pay fees of some sort when selling your clothing online. Online consignment stores offer free shipping to mail your clothes to them but the consignment fee can be between 20% and 50% of the sales price.

Selling your items on eBay or Mercari only has an approximate fee of 10% but you may need to pay shipping costs if you don't require the buyer too.

Local selling apps like Facebook and Craigslist can be free as you arrange a local meetup or porch pick up where the buyer pays you with cash or a debit card.
Are there shipping fees when selling clothes online?
Some online stores require the seller to pay shipping costs when you make sale. But most stores including Swap.com and Poshmark have the buyer pay shipping costs.
Is it worth selling clothes online?
Selling clothing online can be worth it if you have designer brands and your items are gently worn with no defects. These items tend to have the highest resale value.

You might also decide to sell to an online consignment store if you live in a rural area with no resale options or you don't have the time to sort and tag your items for a local consignment sale.
Summary
In conclusion, it's possible to make money if you sell clothes online. You can do so by cleaning out your closet or turn selling clothes online into an ongoing side hustle.
Most sites make it easy to sell since they pay the shipping when your items sell. Therefore, don't settle for the annual yard sale where you only make a few dollars.
Give these websites a try first. You can make dollars on every sale instead of pennies.