Did you know that there are several apps to make money that can help you pay the rent or other expenses?
It's a good thing to have a variety of options for making money. Everyone has bills to pay and expenses to cover.
Having a traditional job to cover those expenses is smart. But what about having access to some other avenues for earning cash?
Different apps offer different earning avenues. Some allow you to make money from the comfort of your own home. Others send you out on the road.
Here is a list of the best apps to make money that you can download and start earning some extra cash.
Top Apps To Make Money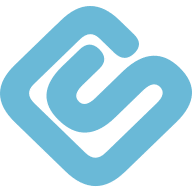 Swagbucks
Get paid to search the web, watch videos, and more.
InboxDollars
Take Surveys and watch videos to earn actual dollars.
Ibotta
Buy groceries and redeem your rewards through PayPal.
There are money making apps that pay for many different tasks and jobs. This is good news for you because it offers you a variety.
Let's say one money making app doesn't appeal to you. All you need to do is try another one and see if that will be a better fit.
Here are the top apps that can make you money.
1. Swagbucks
Swagbucks is an app that will pay you cash for doing things you might be doing already. You'll earn points for watching videos online and playing games.
You can even earn by shopping online, searching the web and taking surveys using this money making app.
When you are ready to cash out your points, they can be redeemed for gift cards. They have gift cards from popular stores such as Amazon, Walmart, Target and others.
You can also redeem your points for cash in your PayPal account. You can use that cash to pay your rent. Have you paid your rent and other necessities?
In this case, use your Swagbucks earnings to save for a vacation or use it to buy that new item you've been saving for.
The tasks Swagbucks will pay you for are easy. Therefore, you probably won't even realize you are "working" and making money.
Plus, Swagbucks is currently offering new users a $10 welcome bonus.
Here are some other sites just like Swagbucks.
2. InboxDollars
InboxDollars is another money-making app that partners with trusted product brands to make you money. Their goal? To get members' opinions on their products.
To date, InboxDollars has paid their members over 50 million dollars. They must be doing something right.
People who sign up for InboxDollars share their opinion in surveys. They have a great free app available for members in both the Google Play Store and Apple App Store.
This is an app that pays members for watching videos as well. They'll pay for shopping online as well as other tasks. As you earn points with InboxDollars, you can get paid in a number of ways.
You can ask for gift cards to your favorite store when you use this money making app. They offer gift cards to Amazon, Best Buy, Barnes and Noble and others.
Or you can get a pre-paid Visa reward gift card with your points. A third option is to ask for a check and get cash for your InboxDollars tasks.
InboxDollars is one of the best ways to make money.
3. I-Say
I-Say is an online survey rewards community run by Ipsos. You can earn I-Say points by taking surveys. Or you may be able to win prizes by entering contests on the site.
You can redeem your points when you reach a certain number of points. I-Say will let you trade points for gifts cards to your favorite stores.
You can choose gift cards to stores like Amazon or Starbucks. Or you can ask to convert points to a PayPal deposit.
4. Ibotta
Ibotta is a money making app that will help you earn money on the groceries you buy. It does this by giving you cash rebates for items you purchase. Here's how it works.
First, you need to sign up with Ibotta. Next, you download the app on your smartphone. The app is available on both the Apple App Store and Google Play.
Then, Ibotta will ask you the names of the local stores where you do your grocery shopping. By sharing the stores you shop at you can find the best Ibotta deals.
Ibotta partners with dozens of big and smaller name grocery stores. You can find Ibotta partners all over the United States.
Before you go shopping, you look for rebates for items you want to buy. Choose the grocery store you'll shop at for specific offers.
Then you shop and buy the items that qualify for the rebates. When you're done, you take a picture of your receipt and send it to Ibotta.
Within two days, Ibotta puts the cash you earn into your Ibotta account. You can use PayPal to transfer the cash to your bank account.
Ibotta makes it easy to save money – no having to find or clip coupons. The app helps you save by putting your earnings into a separate account. And you can use that money to pay for whatever you want.
5. Rakuten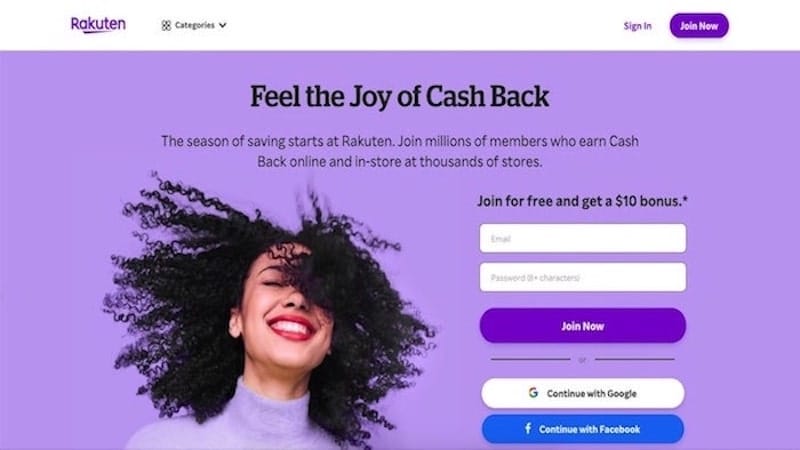 Want to get paid cash for shopping using one of the top cash back apps?
Rakuten is your answer. Since 2008 Rakuten has been giving members cold, hard cash when they shop. You just need to make a purchase through the Rakuten portal.
From the Rakuten website:
"Stores pay us a commission for sending our members to their websites. We share it with you. It's that simple!"
It really is that simple. And bonus: it's free to join. Here's how it works. First, you go to the Rakuten website and sign on to become a member.
The next time you go shopping, you do so by first logging into Rakuten. Click on the store you want to shop at, and Rakuten directs you to their website.
You shop, add items to your cart and check out and pay like normal. Rakuten sends you a cash rebate for shopping at that store.
Cash Back Rebates from Thousands of Stores
Each store has a different rebate amount when you connect with them through Rakuten. Here are examples of what the rebate amount is for some stores at the time of this writing. Note that rebate percentages are subject to change:
Amazon: 3.0% in select departments
eBay: 2.0% in select departments
Macy's: 3.0%
Kohl's: 3.0%
Walmart: 1.0%
Barneys New York: 6.0%
Ulta: 3.0%
Nike: 1.5%
Gap: 2.0%
The company partners with over 2,000 stores for cash rebates for members. This means the chances are good that the stores you shop at are partners with Rakuten. In other words, you'll get cash back as you shop.
Since you go shopping anyway, you may as well earn some cash back as you shop. Interested in earning even more money with Rakuten? Check out their referral program.
Rakuten will pay you cash when you refer friends and family members. If they become Rakuten members and make a qualifying purchase, you earn money.
This is one of the best apps to earn real money.
6. Decluttr
Got a lot of old electronics and other items sitting around? Why not make money with it by downloading the Decluttr app?
Decluttr will buy a variety of items from consumers. Some examples include DVDs, CDs and cell phones. They'll buy books, Legos, game consoles and video games too.
You get an offer price when you enter your products' barcodes on the site. They have a free app on Google Play and the Apple App Store that makes it easy to do this.
Once you accept the offer for your stuff, you ship it to Decluttr. Don't worry about expensive shipping costs – they send you a free shipping label. You need to use your own box, though.
It takes about a week for them to receive your stuff. They'll assess the contents and send your money via Paypal.
This can be a faster, easier way to sell your gadgets or other stuff. It can be easier than it would be to deal with personal buyers. Selling at a garage sale or online with Craigslist can be tedious.
7. Dosh
Dosh rewards you with cash back when you use the app for purchases. This app is for making online purchases or booking hotels. Just sign in to your Dosh app before you shop. Use it to connect to your favorite stores.
As a member, you'll give Dosh your credit card information. They use high-level security to protect you. This will help you find ways to get cash back when eating out too. They search out rebate options for your favorite restaurants.
Dosh partners with stores, restaurants and other retailers. They work with retailers to gain customers. Then they reward customers by offering cash back rebates for purchases.
After you accumulate at least $15 in rebates, you can transfer your cash from Dosh. They'll put your money right into your PayPal account. You can also use direct deposit to your savings or checking account.
8. Acorns
Acorns is one of the best apps to help you find hidden money to save and invest. There are a couple of ways to invest with Acorns. With their micro-investing feature, you connect Acorns to your bank account.
For every purchase you make, Acorns rounds it up to the next dollar and invests your spare change into an investment account. Acorns also has an automated investment account you can set up for retirement.
Acorns also partners with over 350 stores that will give you cash into your investment account when you make purchases through your Acorns app.
The cost for the Acorns app is between $1 per month and $5 per month, depending on the plan you choose.
If you are concerned about connecting Acorns to your bank account, don't worry. They use bank-level security.
9. DoorDash
Delivering food from restaurants to customers is becoming a popular side hustle. People are looking for convenient ways to eat restaurant meals. And they want to do so without leaving the house.
That's where DoorDash comes in. This delivery app allows you to sign in and out as you're available. It allows you to choose the jobs you want to take in order to earn money. And it shows in advance the pay you'll earn if you accept a delivery job.
After you've completed the job, you notify DoorDash. They'll pay you for the jobs you complete every week. Plus, you get to keep 100% of the tips you receive.
There's one different and fun thing about using DoorDash as a side hustle. That is that you don't necessarily need to own a car to deliver meals and earn extra money.
Depending on the laws in your city, you may be able to make money by completing deliveries for DoorDash with a bike. Or with a scooter instead of your car. In some areas, you may even be able to walk to deliver for DoorDash.
Are you familiar with the restaurants in your area? Do you like the idea of delivering to clients? If so, this could be a great way for you to earn additional cash for your bank account.
10. Airbnb
Do you have a spare room in your house or apartment? If so, you can make money with the Airbnb app. The Airbnb app will let you list your spare room available for rent.
People who are traveling for business or vacations often prefer renting from private parties rather than hotels. The accommodations typically have more of a homey, personal feel to them.
And you can often rent rooms for cheaper than what hotels charge due to the low overhead for you as a business owner. Cheaper rent is another inviting feature for travelers looking for a place to stay.
Depending on where you live, it's not uncommon to earn $75 per night or more when renting out a room via Airbnb.
The best part? This is more of a passive income opportunity to earn money.
11. Capital One Shopping
Capital One Shopping is a free app that can help you save money when you make online purchases. Here's how it works.
You shop online using Capital One Shopping's free app, extension browser or by going to the Capital One Shopping site.
As you shop, the platform looks for lower prices, coupon codes and other ways to save you money on what you want to purchase.
Capital One Shopping will even look for lower-priced alternatives and related products for you.
And it'll use your browsing history combined with other member purchases to help you find lower prices as well. All of this is done anonymously without revealing your identity to other members.
Disclosure: Capital One Shopping compensates us when you get the browser extension using the links provided.
12. Fundrise
The Fundrise app will help you earn extra money via real estate investing. Instead of traditional real estate investing where you've got to purchase and manage a property, Fundrise is different.
With Fundrise, you invest in real estate via crowdfunding. You and a group of other investors all own a piece of a real estate property. And you share in the profits.
Investing with Fundrise means less cash upfront and no need to worry about managing rental properties. It essentially helps you create a passive income stream.
The minimum to invest in Fundrise is just $500. This is much more affordable than traditional real estate investing.
13. Survey Junkie
Survey Junkie is a popular survey app with many ways to make money. It's available via desktop and on the Apple App Store and Google Play as a mobile app.
The app will pay you for taking surveys, joining focus groups, playing games and more. When you earn enough points, you can cash out through PayPal or redeem for gift cards to the retailer of your choice.
You can feel comfortable working with Survey Junkie based on its high Trustpilot score, a 4.3 out of 5 stars!
Over 37,000 reviewers contributed to this positive score. According to the site, over $40,000 is paid out daily. And you'll have a chance to get paid up to $5 per survey.
It won't replace your day job. But Survey Junkie is one of the best ways to earn money or get a free gift card in your downtime.
14. Turo
Turo is an app that hosts a peer-to-peer car rental market.
Essentially, it's an opportunity to create passive income with your vehicle. If you don't need your vehicle all the time, you can list it for rent through the app and earn extra money.
There are some vehicle restrictions. The car can't be older than 12 years or have more than 130,000 miles on it. Some exceptions apply to specialty vehicles. But you'll need to reach out to Turo to see if your specialty car qualifies.
Turo will set the price for your rental based on supply and demand. But you can choose to set your own pricing and even offer discounts.
Although Turo takes between 10% to 40% of your earnings, it's a good way to turn your vehicle into an asset stream.
If you are looking for one of the best passive income apps to earn cash, Turo is worth checking out.
15. MyPoints
MyPoints is one of the best money making apps that lets you access a rewards program for shoppers to earn cash.
With MyPoints, you have the chance of earning up to 40% cash back on your online purchases at more than 2,000 retailers. It's a well-respected cashback program that started back in 1996.
In addition to being an app to earn cash back shopping, you can also earn points if you play games, take surveys, watch videos and more. The points can be redeemed for cash via PayPal or electronic gift cards.
Depending on how much free time you have, the points can add up quickly. Be sure to add this app to your rotation of money earning opportunities as it's a great option if you want to earn extra money or get gift cards.
Frequently Asked Questions
Have questions about money making apps? Let's explore common concerns.
Which app is best for making money?
All of the apps on this list can help you earn money. The best app for you varies based on your situation. For example, if you have a spare bedroom, the Airbnb app could prove to be lucrative.

Alternately, if you have extra time on your train commute, Survey Junkie could keep you entertained while earning money or having your points redeemed for gift cards.
How can I earn money daily?
Using a combination of these apps that pay gives you the chance of making money daily. Try out multiple income streams to find out what works best for you.
Can I make money with my smartphone?
Yes, it's possible to earn money with your smartphone. The large number of money making apps makes this dream a reality.
Learn More: 18 Best Money Making Apps For iPhone
How Do These Money Making Apps Compare?
| | | |
| --- | --- | --- |
| Company | Trustpilot rating | Standout feature |
| Swagbucks | 4.3 out of 5 stars, 29,000+ reviews | $10 welcome bonus |
| InboxDollars | 4.2 out of 5 stars, 32,000+ reviews | Earn money for your opinion |
| I-Say | 4.2 out of 5 stars, 42,000+ reviews | Easy to navigate the site |
| Ibotta | 4.2 out of 5 stars, 1,000+ reviews | Get cash back for grocery shopping |
| Rakuten | 4.1 out of 5 stars, 20,000+ reviews | Cash back at thousands of stores |
| Declutter | 4.4 out of 5 stars, 23,000+ reviews | Get paid to clean out your house |
| Dosh | 2.7 out of 5 stars, 4 reviews | Seamless cash back through credit card purchases |
| DoorDash | 1.2 out of 5 stars, 8,000+ reviews | Need a bike or car in most areas |
| Airbnb | 1.4 out of 5 stars, 9,000+ reviews | Must have extra space available |
| Capital One Shopping | 1.9 out of 5 stars, 21 reviews | Painless way to get the best deal |
| Fundrise | 3.4 out of 5 stars, 320 reviews | Make your money work for you |
| Survey Junkie | 4.3 out of 5 stars, 39,000+ reviews | Over $40,000 paid out daily |
| Turo | 4.6 out of 5 stars, 28,000+ reviews | Must have a car available |
| My Points | 4.4 out of 5 stars, 16,000+ reviews | Up to 40% cash back available |
Summary
Here are different apps to help you make money. You can use the money to help pay the rent, help with gas or more. Use the money for whatever financial goals and needs you have.