Are you interested in getting rewards every time you shop? If so, the NCPMobile app could be worth checking out.
You can make money with this app by sharing information about what you purchase on your shopping trips. You can even complete surveys to boost your earnings.
Our NCPMobile App review will help you determine if this platform is a smart way for you to earn extra money just for sharing your opinions and purchases.
Summary
The NCPMobile app helps you earn points that can be converted to rewards when you share information about your shopping trips. Simply scan your purchases with your phone and answer easy questions to earn points.
Pros
Earn rewards completing everyday tasks
Bonus prizes via sweepstakes contests
Charitable donation option
Additional ways to earn points
Cons
Time vs. money payout is low
Scanning products could be cumbersome
What is the NCPMobile App?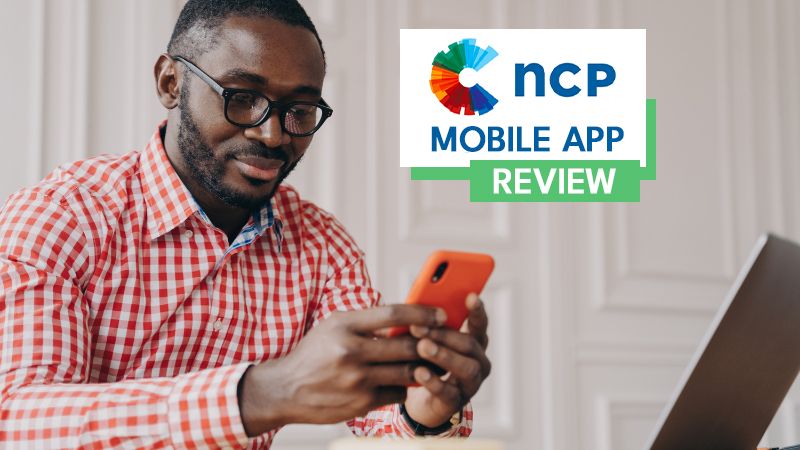 The NCPMobile app offers you a way to earn money when you shop. NCP is short for National Consumer Panel.
This app is the brainchild of the Nielsen company and is available on Android as well as iOS devices.
You might remember Nielsen from decades ago. It used to collect information about what people watched on TV.
This data collection resulted in the famously published Nielsen ratings that shared which television shows were most watched.
Nielsen later partnered with another well-known market research firm called IRI to create the NCPMobile app.
As with most shopping rewards apps, you use the platform to share information about what you're purchasing at the store. Then, you get compensated in return.
It's possible to earn points with this app and redeem them for rewards on the site.
The platform's goal is to collect shopping data to share with retailers and manufacturers to help determine what consumers want to see on store shelves.
How Does the NCPMobile App Work?
If you are interested in trying the NCPMobile app, here's how it works.
Download and Sign Up
Your first step is to download the NCPMobile app and sign up to be a member. It's free to register.
That said, it's important to know that you aren't automatically accepted into the group. Instead, you have to share demographic information about you and your household.
NCPMobile is searching for members in specific demographic groups, but you won't know if you qualify unless you apply.
Once you sign up and are accepted, you'll be able to use the app to share your purchase information.
There are some apps that will pay you to scan receipts, but the NCPMobile app doesn't work that way. Instead, it functions a bit differently from its competitors.
Select "Scan New Purchases"
You need to let your app know when you're ready to record a new purchase. After you've selected the "Scan New Purchases" button on your app, you can take the next step.
Scan the Barcode
You'll use your smartphone and the NCPMobile app to scan the barcodes of every item you've purchased on your trip.
Some users choose to scan items as they put them in their carts at the grocery store in order to save time.
Other users scan items at the checkout line or when they get home. Scanning the barcodes is as quick and easy as when you do it in the self-checkout line.
Completing this step gives the app-specific details about what you purchased. However, you may need to share more information as well.
What About Purchases Without a Barcode?
If your purchase doesn't have a barcode, you can still record it. The NCPMobile app has an option that allows you to select non-barcoded items.
You can get credit for purchases like:
Apparel
Coffee
Flowers
Fruits
Meal kits
And much more. It's easy to enter items in these categories into the app so that you can earn points.
Add Details About Your Purchase
The app might ask for other details about one or more items you purchased. As an example, it might ask if you got any discounts on your purchase and which store you shopped at.
Or, it might ask how you paid for your purchase and if you used any coupons at checkout.
Note that with some store purchases, you may need to enter the amount you paid for an item.
Submit
Once you've finished entering the information about your purchase, you can submit your transaction.
Within a few days, you'll get a notification that you've earned your points from that purchase. It's important to note that the points you earn for each submission typically increase over time.
In other words, the longer you use the app, the more points you'll earn.
Use Surveys to Boost Your Rewards
Although you will earn points for sharing purchase information, NCPMobile also offers other ways to earn, including completing surveys.
You can boost your rewards by taking surveys. The survey feature is nice because most surveys are pretty short (around 10-15 minutes) and can be used to earn extra points in your spare time.
Although you aren't required to complete surveys, you'll earn rewards points much faster if you choose to participate.
This is just one reason why NCPMobile is considered by many to be one of the top survey apps you can use.
How Much Can You Earn with the NCPMobile App?
As with most shopping apps, you're not going to earn enough money to pay your bills.
However, you can use the app to earn extra money in your spare time. You might be able to earn enough gift cards to pay for a few birthday or holiday gifts. Or, if you're lucky, you might get some extra money by winning a sweepstakes prize.
That said, if you're searching for some side hustles that will help you pay the bills, there are better ways to make money from home.
Nevertheless, if you want to earn a few extra dollars while you're completing tasks you'll have to do anyway, this app is worth downloading.
Is the NCPMobile App Worth It?
If you are looking for a way to earn extra cash, then yes. Only you can decide if the NCPMobile app is worth your time. It's going to take you time to scan the barcodes from your purchases.
In addition, it takes time to answer the other questions the app will ask you about your purchases.
Keep in mind that the app pays you more points the longer you use it, and you might find it more worthwhile after you've stuck with it for a year or more.
Using the NCPMobile app might be worth it to you if you want to earn a more significant amount of cash. It's not going to be life-changing or job-leaving money.
How to Get Bonus Points
Beyond completing surveys and sharing your purchases, you can rack up rewards faster by taking advantage of bonus point opportunities.
Some of these opportunities can include:
Getting a bonus when you sign up (up to 1,000 points or higher)
Completing the Welcome Survey
Reaching specific anniversary dates with the app
Being a member on your birthday (birthday bonus points)
There are other ways to earn bonus points as well. However, you'll have to sign up and start using the app to find out exactly what they are.
NCPMobile App Rewards
As mentioned earlier, when you accumulate points, you'll be eligible to use them to get rewards.
NCPMobile doesn't have cash options such as PayPal or bank transfers. Instead, you can get gift cards to popular retailers with the points you earn.
Some of the retailer gift card choices include Amazon, iTunes and Visa gift cards. You can also use your points to get physical items like household appliances.
You may even find rewards such as vacuum cleaners, mixers or cookware as you shop rewards choices.
Also, a third payout option allows you to convert your points into charitable donations to nonprofits that partner with NCPMobile.
Sweepstakes
NCPMobile has regular sweepstakes for members. Winning sweepstakes can increase your earnings with NCPMobile.
Note that you need to use your points to enter each sweepstakes contest. Fortunately, entering is optional.
However, entering the sweepstakes contests is one way to get actual cash from your partnership with NCPMobile instead of points for prizes.
The site holds weekly, monthly, quarterly and annual sweepstakes contests. If you win, you can receive prizes ranging from a $50 Visa gift card to thousands of dollars in cash.
Some contests even offer new cars and shopping trip reimbursements for prizes.
That said, there's no guarantee that you'll win if you enter. This means that you could just be throwing your points away.
NCPMobile App Additional Perks
Beyond the regular rewards, NCPMobile app panelists get access to additional perks. These include special programs that provide members with discounts and savings.
NCPMobile works with partners and online retailers to offer these savings opportunities. For example, they are currently offering a discount on AT&T Wireless plans and accessories.
This can be a great way for panelists to not only earn rewards but to access ways to save money through NCPMobile.
Is the NCPMobile App Legit?
If you're wondering if the NCPMobile app is legit, the answer is "yes." The app really does allow you to earn points and trade them in for prizes.
Plus, the fact that the app is highly rated on sites such as Google Play and the Apple App Store verifies its credibility.
NCPMobile App Reviews
We reviewed sites like Trustpilot, the Google Play store and the Apple App Stores to find out what people thought about the NCPMobile app.
Here's how the app stacks up on the different sites:
These are a few NCPMobile review excerpts:
"Awesome app.! Very simple to use. I was afraid at first that it was going to be very inconvenient with all the scanning necessary but I couldn't have been more wrong." – Morgan
"You do not scan the receipt but each item which takes time. You can enter multiples of each item which is good. I find it frustrating that reduced item barcodes are not recognized so you have to choose no barcode." – Tracy R.
Love love love this app. It's making me some pocket change a few dollars here and there. So far I haven't been disqualified from a single survey and I've done a few." – Candice B.
"I have been a member for about 6-7 years now. In that time I have had four different phones. Each one I have had difficulty getting the barcode to read." – Bobby B
NCPMobile App Alternatives
If you aren't sure whether or not the NCPMobile app is right for you, there are other ways to get rewards while you shop. Here are the best grocery shopping apps that might be a better fit for your needs.
Ibotta
Ibotta is a shopping app that gives you cash back on certain items at specific stores. When you choose the store you're shopping at, the available offers appear on the app.
You choose the offers you like, purchase the items listed in the offer and scan your receipt with the purchases via the Ibotta app. Ibotta credits your account with the cash rewards, and you can cash out when your balance reaches $25.
Learn More: Ibotta Review: Can You Really Make Money Buying Groceries?
Makeena
Makeena is a different type of shopping app. It rewards you for purchasing healthy products, including fruits and vegetables, at participating stores.
Use the app to find participating stores and offers, create your shopping list and make your purchases. Then scan your barcodes/receipts and get paid. Cashout begins at $20.
Shopkick
Shopkick offers an Android and iOS app that rewards you with points called "kicks" for sharing your shopping experiences. You'll use the app by downloading it and finding participating stores near you.
Then you'll complete tasks like scanning barcodes or taking pictures of product displays. You can also earn kicks by completing tasks online. Points can be redeemed for PayPal cash or gift cards.
Learn More: Shopkick Review: Is It a Scam or Legit?
Summary
The NCPMobile app can be a great tool for helping companies make better products and earning extra cash in your spare time.
You're not going to replace your income with the app, and the only way to get cash is to win a sweepstakes drawing.
However, rewards such as Visa gift cards and Amazon gift cards might make the app worth considering as a fun side hustle to do in your spare time.