Grocery shopping apps like Fetch Rewards make it easy to feed your family for less money. You earn rewards by scanning your grocery receipt.
Unlike most apps, you don't have to activate offers first. Fetch Rewards also lets you combine these offers with coupons.
It's possible to find instant savings for products in almost any store aisle. Let's see if Fetch Rewards is safe and if it really makes it easier for you to save money.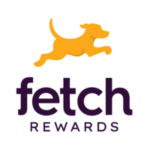 Summary
Fetch Rewards lets you redeem points for gift cards with a $3 balance. You don't need to activate offers or clip coupons before scanning your grocery receipt. However, you will need to buy name brands to earn the most points.
Pros
Free to join
Easy to use
$3 min to payout
Cons
No cash rewards
Name brands earn points
What is Fetch Rewards?
Fetch Rewards is a free mobile app for Android and iOS devices. You earn rewards points by scanning receipts each time you buy groceries. Your points are redeemable for gift cards.
You can earn rewards points in these grocery aisles:
Baby
Baking
Beauty
Beverages
Breakfast and cereal
Grocery
Health and wellness
Magazines
Personal care
Snacks
One downside of Fetch Rewards is the lack of discounts for fresh produce or generic items. But you have plenty of ways to earn points for packaged items from name brands.
Like other grocery apps, Fetch works at almost any store selling groceries. It doesn't matter if you shop at supermarkets, wholesale clubs, or discount stores. Fetch can also track your Amazon orders and online grocery order receipts.
Is Fetch Rewards Legit?
Yes, Fetch Rewards is a legit app that can save money on your grocery purchases. The app partners with many of the largest household brands and has a 4.8 out 5 in the Apple App Store.
Is Fetch Rewards Safe?
Yes, Fetch Rewards is safe as it uses standard security measures to protect your data. It is wise to use a strong password to protect your account. You won't get a refund for lost or stolen points and gift cards.
You will need to submit your name and email address and phone number to join. Fetch doesn't require any bank account, credit card or debit card information.
While Fetch isn't as data-intensive as other side hustle apps, your profile information may leak during a data breach. However, this is a potential risk for any online service.
How is Fetch Rewards Different?
What makes Fetch Rewards different from most apps is not having to activate each offer before scanning your receipt. Some apps require you to take a short survey or watch one-minute videos.
Some apps have different offers for each grocery store. Fetch Rewards has the same offer for each participating item regardless of where you shop. The universal offers help you save time by not having to sort through store-specific offers.
Other receipt apps offer discounts for non-grocery purchases. For example, you may be able to save money at certain online stores or local stores selling merchandise.
However, Fetch Rewards only gives rewards points for medical prescriptions and new magazine subscriptions.
Is Fetch Rewards Free?
Yes, Fetch Rewards is free for all users. Other "free apps" still require you to spend time watching videos or answering surveys to claim an offer. You only have to scan your receipt with Fetch, and the app does all the hard work for you.
Fetch can help you save money and time.
Do Fetch Rewards Points Expire?
Your current Fetch Rewards points expire after 90 days of not scanning a new receipt. But habitually scanning your receipt after each grocery trip will prevent your points from expiring.
How to Earn Points With Fetch Rewards
Fetch Rewards gives you several ways to earn points by scanning grocery receipts. You can scan up to 20 receipts in seven days.
It's possible to scan receipts from these store types:
Grocery stores
Supermarkets
Wholesale clubs
Home improvement stores
Pet stores
Convenience stores
Most purchase offers are for groceries, but scanning your other shopping receipts can still help you earn points.
Scan Receipts
Fetch Rewards periodically awards bonus points when you scan qualifying receipts. For example, you may get up to 600 points by scanning a receipt. You qualify for this "receipt bonus," even if you don't buy any qualifying items.
These one-time receipt bonuses are the easiest way to accumulate rewards points. Any available bonus is usable when opening the Fetch Rewards app.
You will also earn 10 points per $1 on any item with an active offer.
Purchase Products

You will also earn points if you buy qualifying name brands instead of buying store brands. Fetch awards you 10 points for every $1 you spend on qualifying product offers. You must scan your receipts within 14 days to earn points.
Spending $100 in qualifying offers gives you 1,000 points, for example.
Remember that you can start redeeming points for rewards with a 3,000-point balance.
Name brands like Annie's, Kraft, Pepsi, and Hershey's offer rewards points on select items. Not every product from a brand has an offer. For example, you may earn points on Annie's Mac and Cheese but not on Annie's snacks or salad dressing.
These offers do not have redemption limits, so it's possible to buy multiples of the same item. You can continue to earn points on future shopping trips if the offer is still active in the Fetch app.
You can browse the current brand offers in the "Discover" section of the app. Tapping the brand displays the qualifying products that earn purchase rewards.
Participate in Special Offers
Another way to earn a lump sum bonus is by taking advantage of limited-time offers. These special offers can be an effortless way to get extra points on products you usually buy.
Most offers award between 150 and 300 points. More expensive products, like prescription medication or alcohol, can earn up to 2,000 points.
Here are several recent bonus offers:
1,000 points for SingleCare Prescription Medication Savings
2,000 points on Leinenkugel's 12-pack or larger of bottles or cans
350 points for Dove hair styling products
300 points on any Axe product
200 points on Breyers or Magnum ice cream
You will need to read the purchase rules to qualify for the bonus. For instance, you may need to buy two items. Your receipt will also need a purchase date within the offer window. Finally, you may only be able to redeem the offer once per receipt.
Refer Friends
You can earn bonus points by recommending Fetch Rewards to your friends. Each of you can earn 2,000 points when your friend scans their first receipt.
What are friends for, after all?
How to Redeem Points With Fetch Rewards
Fetch Rewards lets you redeem your rewards points for gift cards and charity donations. Cash rewards like PayPal or a paper check are not an option. However, you can request a Visa or Mastercard gift card.
You will receive your digital gift cards within a few minutes of redeeming your points.
Every 1,000 points are worth $1 in rewards regardless of which gift card you choose.
Gift card redemptions start at 3,000 points for a $3 card balance. Some retailers may require you to have at least 5,000 or 10,000 points before you can request their gift card.
This redemption minimum is less than other receipt shopping apps that may require at least $20 in rewards. Plus, the low redemption minimums make it easy to keep your motivation high to continue using Fetch Rewards.
Gift Cards
You will find gift card options for most stores and restaurants. It's possible to browse the retail options by category.
Amazon gift cards only require 3,000 points for a $3 balance. These are one of the most affordable options due to the low redemption minimum. Target is another brand offering $3 gift cards.
Most brands require a minimum balance of $5 (5,000 points) or $10 (10,000 points) to get their card.
Some of the other gift card partners you may like include:
Walmart
Safeway
Whole Foods
CVS Pharmacy
Home Depot
Lowe's
Nike
Starbucks
Hulu Plus
Apple iTunes
The wide variety of gift cards makes it easy to find a store to use your card. Maybe you will use your gift card the next time you buy groceries.
Charity Donations
You can also donate your points to charity with a 3,000-point balance. The charities support a variety of U.S. and international organizations.
Sweepstakes
Fetch Rewards offers monthly gift card sweepstakes. It's possible to buy entries with your current points balance.
Fetch Rewards Mobile App
You can join Fetch Rewards online and browse the current offers from any device. But you will need to use the Android or iOS mobile app to scan receipts or redeem points.
The app has several sections that help plan your shopping list and browse offers.
Discover
The Discover menu displays all of the active offers to earn points. You can search offers by brand or product category. Unlike other apps, you don't need to activate these offers to earn points on receipt scans.
Plan
In the "Plan" section, you can create a shopping list or browse recipes for meal plan ideas.
Shopping List
The shopping list tools can be a quick way to find relevant offers. For example, you can type in "macaroni and cheese" and see if Fetch has any offers. If so, you can add that specific product to your list, so you don't accidentally buy another item.
A bonus is that you won't forget any items you need to buy. However, Fetch currently doesn't offer discounts on fresh produce. So you will need to manually enter the fruit and veggies you need to stock in your fridge.
Recipe Inspiration
The free recipes can help you plan your dinner menu.
You can browse thousands of recipes to prepare these dish types:
Appetizers
Main dish
Pasta
Pizza
Salads
Sandwiches
Soups
The "For the Kids" section can make cooking meals a family event.
Each recipe includes the total prep time, cooking time, serving amount, and cooking instructions. Tapping the plus button adds the necessary ingredients to your shopping list.
You can save the recipe in the app if it's a smashing success that your family will eat again.
Activity
The Activity button displays your recent receipt scans and point earnings. These tools make it easy to make sure you don't forget to scan a receipt.
Review Receipt Scans
You can also review your receipts to make sure each item you buy has the correct quantity and price. Fetch Rewards lets you add missing participating items too.
Spend Goals
The app also has a spend goal tool to monitor your monthly grocery budget. This basic tool compares your current monthly spending to your spending limit. Scanning each grocery receipt ensures you don't overlook any purchases.
Even so, you may decide to use a more robust budgeting app to monitor your entire spending plan.
Positives and Negatives
Pros
Free to join
Don't have to activate offers manually
Redeem points for gift cards with a $3 minimum balance
Scan receipts from grocery stores, supermarkets, and wholesale clubs
Can redeem coupons for extra savings
Cons
No cash rewards
Won't earn points for non-grocery purchases
Must buy name brands to earn points
Summary
Fetch Rewards can be a good option if you buy name brands. You can scan receipts from almost any store selling groceries to earn points. Being able to redeem points for gift cards with a $3 balance also makes it easy to receive gift cards regularly.