Have you ever thought about getting paid to house sit? Yes, there are ways you can stay at someone's place and get paid to do so.
People hire house sitters for a number of reasons. They may be going on a short-term vacation. Or, they may have to do a job transfer to another state or country.
Maybe they don't want to give up their house. Instead, they'd rather hire someone to care for it while they're away.
If you're interested in a flexible way to make money, house sitting may be for you. Read on.
Can I Really Get Paid for House Sitting?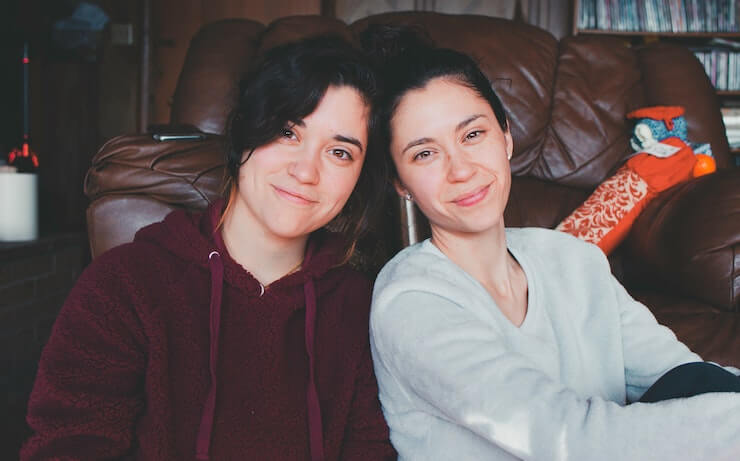 Yes, you really can get paid for house sitting. However, you should know that the amount and type of pay vary based on the job.
For instance, some clients might just want you to come and stay at their house. No additional duties necessary, with the exception of picking up after yourself.
This could be great while you are in college and trying to make extra cash.
The pay might consist of a free place to stay for a couple of weeks while they're gone.
Other clients might want you to perform additional chores. They'll pay you more money to do so. For instance, they might want you to take care of pets.
Or they might ask you to water plants. The types of responsibilities that can come with house sitting jobs vary wildly.
In exchange for their duties, you get to live at the house for free and get paid as well.
Where to Find House Sitting Jobs
There are several ways you can find house sitting jobs. There are online sites, caretaker newsletters and more. Here are several ways to get paid house sitting jobs.
1. Mind My House
Mind My House was started in 2005, so you know they've got experience. They match homeowners and house sitters from around the globe.
Mind My House will charge you $20 per year to keep a house sitter profile on their site. After you sign up, you log in to your account and create your personal profile.
Then you can search available house sitting jobs. You can wait for people needing services to contact you. However, the site suggests you email owners of the jobs you're interested in.
Sell them on why you are the right person to care for their house. Mind My House advertises that their house sitters work for free.
So, you won't get paid for house sitting with Mind My House. However, you may not have to pay rent during that time. That alone could save you money, which equals pay in a way.
2. House Sitters America
The House Sitters America website says they've been matching homeowners with house sitters since the year 2000. It costs $30 a year to be a member of House Sitters America.
Once you've registered, you can complete your profile on the site. After you complete your profile you can search for available house sitting jobs.
The site says you should plan on house sitting for free. So, for most jobs you'll get free accommodations but no additional pay.
However, the site also mentions that homeowners may want to work out a side agreement with you. In other words, they may want to pay you to perform additional duties.
3. TrustedHousesitters
TrustedHousesitters launched their online house sitting business in 2010. They have house sitting jobs available all over the world.
This company is the most expensive of all that we've researched here. It costs $119 per year to be a member of TrustedHousesitters. However, the site does periodically offer discounts.
When I was on the site, there was a 25% discount code available. This would bring your membership for the first year down to just over $89.
Note that many of the jobs on this site involve pet care. Not all, but many. And as with the other sites, your pay lies in your free accommodations. However, other pay arrangements may be made independently with the owner.
Most of the U.S. based jobs I found on this site ran between two days and four weeks long. A lot of the overseas jobs I found on the site went for much longer.
4. Housecarers.com
The Housecarers.com website says it launched the first worldwide house sitting membership site in 2000. As with other sites, Housecarers.com says that most house sitters get paid in the form of free accommodations.
However, they also stress that pay arrangements can be made between homeowners and house sitters. This might be the case if people want you to do extra duties when you house sit.
Housecarers.com does have a free limited membership. With the free membership you can create a profile and browse house sitting listings.
You may even be able to receive messages from homeowners with the free membership.
However, you'll need the full paid membership if you want to get jobs. This costs $50 per year.
A full membership allows you to:
Apply for house sitting jobs
Send messages to homeowners
Put direct contact information on your profile page
Upload photos and references
And more. Suffice it to say, it's probably not going to do you much good to stick with the free membership. You're better off signing up for the paid one if you want to get regular work.
Housecarers.com was started outside of the U.S., so there's no Better Business Bureau information.
5. Nomador
Nomador was launched in Australia in 2014. However, the founders had been running a European house sitting site since 2007, so they have lots of experience there.
As with other sites, your pay is the free accommodations you get around the globe.
Nomador has two membership options. There's a free option, which allows you to see limited offers of accommodation. In addition, they have a paid membership option. The paid option costs $89 per year.
With the paid option, you get additional benefits such as:
Access to offers shown only to paid members
The ability to apply to offers shown to paid members
In other words, if you want access to all available jobs, the paid membership is best. As you can see, Nomador is more expensive than most other options listed here.
Only you will know after experience whether the higher price is worth it. If you're new to house sitting, you may want to try a cheaper site first.
6. Luxury House Sitting
The Luxury House Sitting site was fun to look at because you can see available jobs. There's no information on the company itself on the site. And I couldn't find a Better Business Bureau listing.
However, I did learn that it costs $25 a year to become a member and apply for gigs. Note that not all of the houses on this site are indeed luxury houses.
In fact, some are quite simple. However, there is a wide variety of house sitting jobs available around the world.
Spain, Ireland and Ecuador were all on the list of available jobs when I searched. Your free accommodations are your pay when you apply for work on this site.
The site says they have jobs ranging in length from a weekend up to a year. Of course, that may vary depending on when you search.
7. The Caretaker Gazette
The Caretaker Gazette has been publishing house sitting jobs since 1983. They are a print and online advertising newspaper. You can advertise your services as a house sitter on this site.
This site is different in that it advertises pay in the form of free accommodations, however, it also advertises paid caretaking positions.
This is where you might find some of the more detailed, lucrative house sitting jobs. The company publishes issues six times a year.
You'll pay $0.65 per word to place an ad as a house sitter on the site. To subscribe to the publication, you'll pay $29.95 per year or more.
It costs more to get the print publication. In addition, there are discounts when you buy a longer term subscription.
Subscribing can help you find house sitting or long-term caretaking jobs. The Caretaker Gazette is a long-term, trusted website and print publication. Therefore, they have a reputation of publishing trusted listings.
8. Craigslist
This might be a long shot, depending on where you live. When I checked my local Craigslist, I found one available house sitting job.
However, I did find a few people advertising house sitting services. Whether or not they're getting jobs is anyone's guess.
Here are tips if you use Craigslist to advertise your services:
Include any experience you might have, even if that's just being a responsible homeowner.
Share about yourself; what you do for a job, your hobbies, etc.
Include any other skills you have such as pet care or handyperson skills.
Also, as with when you're trying to sell stuff on Craigslist, I suggest using safety precautions. Tell others you know where you're going and when you expect to be back. Meet in a public place for an initial meeting.
Potential clients from Craigslist aren't vetted the way they are on official house sitting sites. This means you'll be taking a bit of a risk with this route.
9. Advertise to Family and Friends
Another way you could find house sitting jobs is to advertise within your circle. You can use Facebook, email or other means to advertise house sitting services.
Are you serious about your career as a house sitter? You may even want to start your own website or blog to advertise your services.
You can easily start a blog in ten minutes or less using Bluehost. Doing so will give you a platform that looks professional. You can tell everyone about your services simply by giving them a link to your blog.
When advertising your services, be clear about what you do. Explain whether or not you'll care for pets, collect mail or perform other duties.
Let your family and friends know when you are available — and when you're not. Sell yourself and your skills. Tell them that you're responsible and trustworthy, etc.
Be sure to reach out to out-of-town family, friends and acquaintances, too. Doing so might result in a cheap vacation for you.
What Skills Do I Need to Have for House Sitting?
Now you know where to look for house sitting jobs. But what other skills or traits do you need to be a house sitter?
Here is a list of some skills and traits that might be helpful if you want to work as a house sitter.
Responsibility
Working as a house sitter is a big responsibility. After all, you're responsible for someone else's home. Most house sitting clients want someone who is reliable and responsible.
They want to know they can trust you to care for their house and handle any issues that may come up.
Organization
Working as a house sitter requires some organization skills. You need to know when you're due to arrive at and leave a job.
And you need to be able to keep track of and complete any duties you're assigned. That might mean things like:
Collecting the mail
Performing small repairs
Contacting repair or maintenance staff
Caring for pets
Maintaining cleanliness of the house
Timeliness
Timeliness is important as you work as a house sitter. Clients will expect you to arrive and leave on time.
They'll expect you to perform any additional chores in a timely manner as well. For instance, let's say you're caring for a pet as a part of your job.
The owner will likely have a schedule in which that pet needs to be fed, walked, etc. As a house sitter, you need to be available and complete those duties on time.
Basic Pet Knowledge
Since house sitting jobs may require care of a pet, it can be helpful to have pet care knowledge.
Depending on which site you sign up with, you may find the majority need a pet sitter as well.
In fact, I've got a friend who house sits only for homes with pets. She's built a steady business that allows her to live rent-free all year long. People request her services again and again because she's good with animals.
Adaptability
Being adaptable is another skill that is good for house sitters. This is especially true if you're looking to house sit year around.
With house sitting, schedules change. A client might book you and then have to cancel. This could leave you looking for another job to ensure you have accommodations.
But that's okay, because many house sitting clients book vacations at the last minute. If you're flexible and adaptable, you can work well with clients as they make changes.
Basic Home Repair Skills
Can you fix a leaky faucet? Change out light bulbs? Handle basic tools with relative confidence?
If so, this makes you a good candidate for house sitting. Houses have issues, and clients like knowing their house sitter can handle basic maintenance and repair tasks that may arise.
If your profile lists that you can do basic home maintenance, that will make you more attractive to potential clients.
Now you have an idea of what skills are helpful for house sitters to have. Next, let's talk about what else you might need to know about house sitting.
What Else Do I Need to Know About House Sitting?
There are some other things about house sitting you may find interesting as well.
How You Can Use House Sitting to Avoid Rent
Even though many house sitting gigs don't pay actual cash, they can help you live rent-free. And that's pay in and of itself.
Some people simply choose not to secure a home of their own. Instead, they just book house sitting gigs on a continual basis.
This can be risky, as you may have someone cancel and not be able to find a replacement. However, if you have a backup pad where you can crash occasionally, it may work out.
Or you can just book hotel or Airbnb stays for when you're in between gigs. Many house sitters report being able to find free accommodations nearly every day of the year.
But again, flexibility and adaptability to changing schedules is key. And the farther you're willing to travel, the more house sitting gigs you can be open to.
House Sitting Will Come with Some Expenses
Know that most house sitting gigs require you find and pay for your own transportation to the house. They might have a car you can use while you are there, but you'll need to make it there on your own.
If you're traveling far, this might require airfare. Keep traveling expenses like this in mind before you start working as a house sitter.
Also, some gigs require you to cover certain expenses. Some examples might be utilities or providing for your own food. Read the homeowner's list of expectations so you know what you're signing up for.
You'll Have to Sell Yourself
If you want to get house sitting jobs on the sites you sign up with, be prepared to sell yourself. There are many people competing for some of these jobs.
Be prepared to have a written "sell" letter explaining why you're the right person for the gig. Lay out your skills in a humble way. Explain how you'll take the very best care of a house and/or the pets that come with it.
Share your experience and provide references if possible. Then, do your very best work at the gigs you do get. Do your job in a way that makes people want to hire you again and refer you to others.
Those who work year-round at house sitting say referrals and repeat business are key to their success.
Summary
House sitting can be a great way to live rent-free. You may even be able to get paid cash in addition to free accommodations if the homeowner requires extra duties.
You might find house sitting a great side hustle if you want to travel the world. Or, you may just want a change of scenery a few times a year.
Or, you might use it as a gig to live locally and avoid paying rent. Whatever your choice, house sitting can be a great way to explore different homes, cities and countries.