Getting out of a cell phone contract without paying fees may seem impossible, but there are ways to make it happen. When you sign a contract with a cell phone carrier, you may know the fees but ignore them.
It's only when you try to get out of the deal or switch carriers that the fees come back to haunt you. Quitting on your cell phone carrier isn't easy, but it is possible.
We've put together a list of seven ways you can cancel your cell phone contract and not pay a penny.
7 Ways to Cancel Your Cell Phone Contract for Free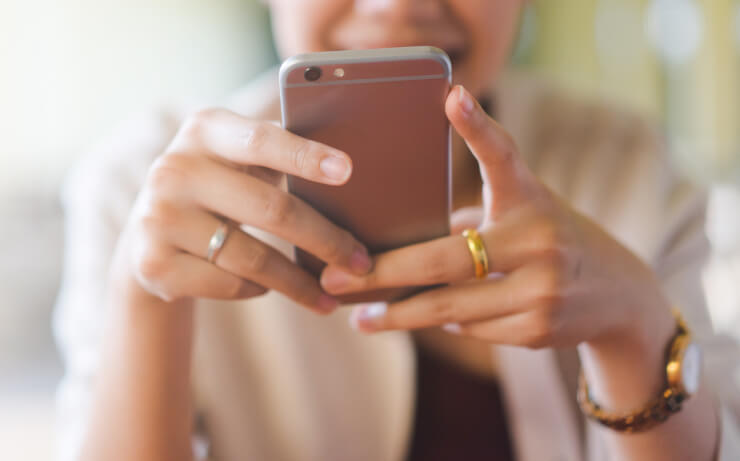 When you're not happy with your cell phone carrier, you want to get out of the contract as soon as possible. However, cellular companies are in the business of making money. So their goal is to make this as difficult as possible.
If you think the only way to break up with your carrier is by paying them off, we've got good news for you. Here are seven ways to get out of your cell phone contract for free.
1. Use the Grace Period Loophole
When you first sign a contract or get a new phone, there is usually a grace period that allows you to assess the quality. This enables you to ensure that the service and device meet your needs and work for your situation.
If you find yourself with a new phone or in a contract that doesn't work for you, you can use the grace period loophole to get out of it. Read the fine print to see how long you have to end your contract without a penalty.
Most carriers will give you at least 14 days (if not longer) to assess if the service meets your needs. Some cell phone providers may work better for you than others. It depends on where the carrier's towers are located and your home's design.
2. Transfer or Trade Your Contract
If you're past the grace period with your wireless provider, you have other options for canceling your contract without paying fees. One way is to transfer or trade your contract. However, it won't be as painless as ending it early on, but it gives you another way out.
Ask your family and friends to see if anyone would like to take on your contract. Perhaps you got a special deal that your carrier will transfer to another person. If so, this could be a good option for someone who's already with the company.
The upside to this option is that it's free and can be done quickly, especially if both of you call customer service together. You will need to perform an Assumption of Liability, which transfers the rest of the contract to another person.
Before you can transfer your contract, make sure your bill is current. The other person will get a copy of the terms and will need to show they have read it and agree to them. The cell phone carrier may also do a credit check for the individual.
You will need to contact your wireless provider to let them know you want to transfer the contract. Then you will need to provide them with the details.
Consider one of these ways to get free cell phone service instead.
3. Switch to another Cell Provider
Another way to cancel your cell phone service without paying fees is to find another carrier willing to pay them. Certain wireless carriers such as T-Mobile and Sprint run promotions that offer to bail you out if you want to terminate your contract early.
T-Mobile offers to reimburse you for your remaining device balance and early termination fees, up to $650 per line on up to five lines. You will get your money through a trade-in credit and virtual prepaid card.
When you make the switch, you can trade-in your phone at your local T-Mobile store or ship it and get a new one online. T-Mobile allows you to transfer your phone to their network as long as it's eligible, so the move should be painless.
The great thing about T-Mobile is that they don't require a contract, unlike other cell phone carriers. You can sign up for unlimited talk, text and data, including taxes and fees – month to month.
Before you make the switch to a new carrier, talk to family and friends who live nearby and have the service. Ask them how they like the coverage, and if they experience dead zones or dropped calls. Also, talk to them about their overall satisfaction with the provider.
4. Take Advantage of a Change in Contract Terms
Many people don't realize that any change in terms of the contract you signed can give you a way out. Wireless carriers are required to give customers a heads up if they make any changes to the contract. These revisions could increase the cost or extend the length.
While carriers are required to notify customers, they don't have to make it obvious. So, keep in mind, they may bury the notice in the fine print of your cell phone bill. It's worth doing research to see if there were any recent changes to your contract if you want to cancel your service.
Look through your last few bills and compare the service charges to see if anything has changed. Review all communication from your wireless carrier (including your inbox) when you log into your carrier's account.
When you end your contract, you may have to return your phone to the carrier. However, if you get to keep it, you can take it to another carrier on the same network.
For example, Cricket Wireless uses the same towers as AT&T so you can use your old AT&T phone with a Cricket SIM card.
As an alternative, here are the best places to sell an old cell phone for top dollar.
5. Negotiate with Customer Service
While this option doesn't always work, if you're good with negotiations, this could be a viable option for you. Consider calling your carrier's customer service line and asking the customer service rep for a way to cancel your contract without paying the fees.
Chances are you will have to escalate your request and provide viable reasons for wanting to get out earlier. If you get a negative response the first time, consider hanging up and calling back again.
The more valid grounds you have to cancel your contract early, the better chance you have of making this option work. Reasons can include bad coverage or signal, moving out of the coverage area for the provider, and so on.
Keep in mind that talking your way out of your contract without paying any fees is very difficult to do. However, you may end up with a lower monthly bill or even a credit on your next statement.
If you have a better offer from another provider, it's always worth asking if they can match it. This is especially true if you're more than halfway into your cell phone contract.
Some cell carriers will negotiate for better offers when customers get close to their contract expiration, so they can keep them.
6. Report All Issues with Your Service
Do you have bad service from your provider? This excuse can be a way to get out of your contract without paying the fees. However, if you want to be successful, do it in the right manner.
If you experience bad service, missed or dropped calls, calls going straight to voicemail, and so on, keep track of all instances. Call the customer service line for the carrier and politely explain the issues you're having with your phone.
Chances are you can get a discount or a credit on your bill when you complain about the first few times. If you want to get out of your contract, you will need to call several times to report it. Keep good records and call often.
The front line customer service reps rarely have the authority to cancel your contract. Ask for your issue to be escalated to someone who can help you get out of your agreement without paying any fees.
Always be nice when talking to the reps; kindness will get you further than showing your frustration and taking it out on them.
But, if you're not getting results, consider telling the representative you plan to file a complaint with the Better Business Bureau or the Federal Trade Commission.
7. Move Out of the Service Area
Most wireless carriers have good coverage, especially in larger metropolitan areas. However, as you move to more rural locations, cell phone towers become further apart, which can affect your service.
Moving to an area where you have spotty and sporadic coverage can be your ticket out of your contract without paying early termination fees. Keep in mind that your cell provider may offer you a mini antenna or tower for your home to boost the signal.
If you use your phone regularly in multiple locations such as your office, home, school and so on, keep records to show why an antenna or tower won't work.
Use the records of dropped calls and poor service as a bargaining chip when negotiating with the customer service rep.
Military personnel who deploy for a long period may get out of their contract without fees. Some carriers offer the option to place your contract in vacation mode, but depending on your situation, you may negotiate a cancellation instead.
If you're moving out of the country or to a remote location for an extended period, talk to your wireless carrier about your options. They may let you off the hook if you plan to be at your new location for longer than a few months.
Summary
If you're unhappy with your service or want to switch to a different provider, you have options. There are many ways to cancel your phone services without paying fees. Try one of the options above and look for loopholes in your contract to help you get out for free.
Avoid paying early termination fees unless you have no other options. Sometimes it may make sense to pay the fees and move on to another carrier. However, always check if your new carrier will cover the fees for you if you switch over.