Are you great at typing? If so, you can use that skill to earn cold, hard cash by getting paid to type.
Getting paid to type is an excellent opportunity for anyone who wants to earn money from home. All you need is a computer and an internet connection.
Here are the top ways to get paid to type.
Sites that Pay You to Type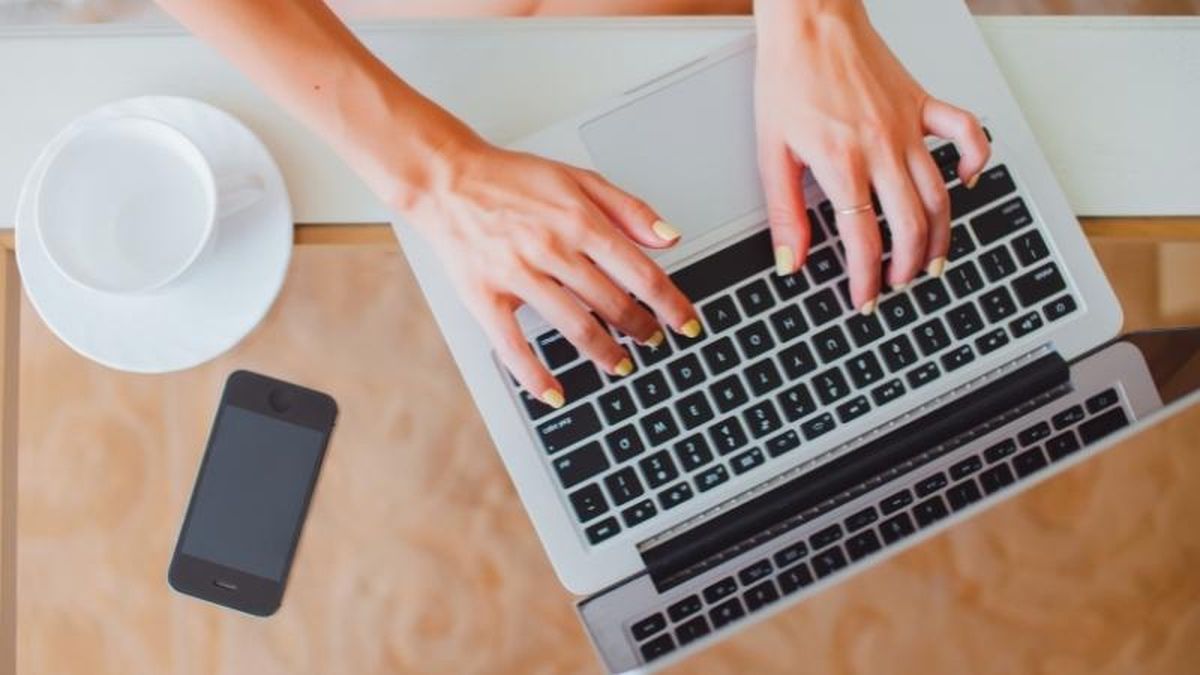 While typing can be a flexible side hustle for anyone, not all opportunities are equal. Some options are legitimate ways to get paid to type, while others are either scams or don't pay well.
Ranked in order of Trustpilot scores, these are the top places to start looking for your first typing gig.
1. Freelancer
Freelancer is a website that connects clients with someone who can complete a given task. As a typist, you bid on jobs by creating the best possible pitch. If the client likes your pitch, you'll get the gig.
It's free to sign up for Freelancer, and you can bid on six projects per month at no cost.
If you want to bid on additional projects, you'll need to pay for a membership. This can cost up to $59.95 per month based on the membership you choose.
The great thing about Freelancer is that you can set your own rates for each project. However, you'll want to keep in mind that you'll be competing in a busy marketplace.
Due to the competitive nature of the site, many freelancers choose to keep their rates low.
With this platform, you'll find a variety of projects that involve typing. It's a great way to get your feet wet in the industry.
2. 2Captcha
2Captcha offers work-from-home opportunities. All you'll need is a computer or smartphone with internet access.
Working for the site is free. However, you need to complete a quick training and pass a test to qualify for the site. This should only take a couple of minutes.
Once you are approved to work for 2Captcha, you'll be tasked with typing out the string of letters shown in images. According to the site, there are opportunities to decode text from images 24/7.
Unfortunately, 2Captcha has low pay rates. You'll be able to earn $0.50 for 1 to 2 hours of work.
3. Rev
Rev offers freelance transcription jobs. This means that you'll be converting audio files into text.
Working for Rev is free. Assignments include transcribing recorded interviews, podcasts and focus groups.
To become a transcriber, you'll need to take a quiz and submit a transcript to prove your competency in the English language as well as an understanding of Rev's stylistic rules.
Once you are accepted, you'll have hundreds of transcription jobs to choose from.
As you complete assignments, you'll be paid weekly via PayPal. You'll be able to work as much or as little as you like, which puts you in charge of your earning potential.
On average, Rev transcriptionists earn $245 per month. That said, the top monthly earner has raked in $1,495.
Related Article: How to Make Money Transcribing
4. GoTranscript
GoTranscript offers transcription jobs in a wide range of languages. You will transcribe audio files and video files if you work for this site.
A few of the available languages include:
Arabic
Chinese
Dutch
French
Greek
Italian
Spanish
Swedish
The company pays its contractors on a project basis. On average, you will earn $0.60 per minute of audio transcribed.
Each Friday, you'll receive payment via PayPal or Payoneer.
According to GoTranscript, the average monthly earnings are $150. Top earners can make $1,215.
Working with GoTranscript is free. To get started, you have to pass a transcription test. You can take the tests as many times as you need to receive a passing score.
5. Scribie
Scribie advertises the opportunity to earn between $5 to $20 per audio hour.
When you work with Scribie, you'll receive an automated transcript to help you save time. With that, you'll correct the transcript instead of typing out the entire thing.
The earning potential with this site varies. According to Scribie, a beginner could earn $400 per month working eight-hour days. An advanced transcriber may earn $1,600 per month.
With such a wide range of compensation, expect to start on the low end and work your way up.
Since its launch, the company has paid out over $3 million to its transcribers.
A nice feature of Scribie is that you can earn a monthly bonus of $5 for every three hours you transcribe. Plus, the site is free to use.
6. TranscribeMe
TranscribeMe is a large transcription website that will pay you to convert audio files to text files. It is free to register and work for the site.
According to TranscribeMe, you can earn between $15 to $22 per audio hour. That's considerably higher than the rates offered by other companies on this list.
On average, those working with the website earn $250 per month. However, some top earners make $2,200 per month.
As an added perk, the company says it is looking to hire for advanced positions from the submitted transcriptions. With that, you might be able to use a transcription gig as a starting point for a new career.
7. CastingWords
CastingWords is another transcription website that pays freelancers to convert audio files to text files. You can earn between 8.5 cents to $1 per audio minute.
It's important to note that the amount you earn depends on the quality of work you turn in.
For example, if your work is graded as a nine, you'll receive 3x of the base pay. Alternatively, if the work is graded at four or below, you won't be paid at all.
The potential of not getting paid is definitely a downside that warrants consideration before you get started.
Nevertheless, a weekly paycheck via PayPal and the fact that it's free to join might be reasons to give this opportunity a try.
8. Kolotibablo
Kolotibablo pays you to pull text out of captcha images. To earn $1, you have to type out 1,000 captcha images.
As your accuracy score increases, you can make more per captcha. But, remember that it will still take a considerable amount of time to earn cash.
Most reviewers on Trustpilot mentioned that it takes a while to earn just $1. For example, one reviewer said it took 8 hours to earn 1 dollar.
Even though this could be a good opportunity to turn your spare time into a little extra money, some of the other options on this list allow for more earning potential.
That said, the site is free to use, so there's no harm in giving it a try.
9. Clickworker
Clickworker is free to join and will hire you to complete a wide variety of tasks. Many of those tasks include typing.
For example, you may create informational text, enter data, create product descriptions or write articles.
As you complete tasks, you'll receive funds via PayPal on a weekly or monthly basis.
Many users seem to use Clickworker as an opportunity for extra income. With that, it might be challenging to earn enough to replace a full-time job.
10. Amazon Mechanical Turk
Amazon Mechanical Turk, or mTurk, is free to use and has a wide range of small tasks for you to complete.
Many involve data entry or transcribing audio.
The good thing about these jobs is that many are relatively quick. Even though the pay isn't great, you can quickly knock out a couple of tasks.
Based on the user feedback, you'll likely earn between $5 to $12 per hour. But you could occasionally get paid $20 per hour.
Ultimately, it depends on how quickly you can run through the tasks.
mTurk is a good way to supplement cash flow in a small way. Nevertheless, the time commitment might not make this an effective solution for long-term financial support.
11. AccuTran Global
AccuTran offers transcription services to companies around the world. They hire typists to do real-time typing, transcriptions, and editing. Most typists are hired for transcription services but can move into other departments as they gain experience.
To qualify, you must be able to type 60 words per minute and pass their basic test. You must also be able to meet deadlines and follow client instructions. After passing the test, you can start accepting assignments.
12. CyberDictate
CyberDictate is an online legal support company that offers legal transcription. They only hire US-based transcriptionists and cater to law firms, insurance companies, and protective services.
To work for CyberDictate, you must have a headset, foot pedal, and transcription software. You must also have Microsoft Word and Excel or WordPerfect.
To qualify, you must have prior legal experience and a working knowledge of legal documents. Most importantly, you must be able to type at least 85 words per minute and be available during regular business hours.
13. Babbletype
Babbletype offers transcription services for market research companies. They hyperfocus on market research companies and offer them the best service possible by not branching out into other industries.
Babbletype requires extensive language and listening skills, and their transcript formats are more complex than most companies.
Their recruiting process is pretty strict, and you must pass their tests to begin working for them.
14. Daily Transcription
Daily Transcription offers transcription services to businesses, including corporate, legal, entertainment, and academic entities. When working for them, you can create your own schedule, and their top performers make $350 – $950 per week.
Unlike many transcription companies, Daily Transcription offers training and constructive feedback to help you improve your skills and increase your earnings.
While they don't guarantee a specific amount of work each week, with the ability to choose your own schedule, you can make as little or as much as you want.
All typists must pass skills and transcription tests and be able to type at least 50 words per minute. In addition, daily Transcription is transparent with its pricing, allowing you to turn a job down before starting if it doesn't pay enough.
To work for Daily Transcription, you must have a headset and transcription software (available online for free).
15. Hollywood Transcriptions
As you probably guessed, Hollywood Transcriptions offers transcription services for the entertainment industry. In this role, you might write subtitles for a movie or closed captions for the next big Netflix show.
The job requires careful attention to detail, and you must be able to type at least 65 words per minute. In addition to typing fast, you must have excellent grammar skills and speak English fluently.
You must have a foot pedal, transcription software, and a reliable computer to apply. You should also have a solid understanding of how computers work.
16. SpeakWrite
SpeakWrite transcribes dictations, interviews, videos, virtual meetings, and interviews. The jobs are varied across many industries and include exciting positions such as transcribing witness interviews.
You create your own schedule, working as much or as little as you want.
To qualify, you must have a background in word processing, work at least four hours a week, and type at least 60 words per minute with 90% accuracy.
17. Microworkers
Microworkers is another microsite that offers small tasks that take only a few minutes to complete. Of course, you won't get rich completing the tasks, but since they only take a few minutes, you can do many jobs in one hour.
Some common typing jobs on Microworkers include:
Transcribe document papers
Create questions for a chatbot
Transcribe license plates
Sentence translation
Translate robot commands
Video transcription
Postcard transcription
18. Fiverr
Fiverr is a freelancer marketplace that brings buyers and sellers together. You can create gigs that offer your typing services for data entry, transcription, or any other typing services you want to offer.
The nice thing about Fiverr is you set your rates and can create different tiers within each gig to upsell customers on other services, such as editing or freelance writing.
It's free to create a profile and gigs, but once a buyer purchases your services, Fiverr keeps 20% of your earnings.
There are thousands of typists on Fiverr, so check out your competition and try to offer services they don't or fill a void they leave.
Read customer reviews of their services and see what customers like and don't like so you can create gigs they'll appreciate.
19. Upwork
Upwork is another freelance marketplace, but instead of sellers posting gigs, businesses post their needs, and you apply for them. So, for example, a company could post the need for data entry services.
Then, every interested data entry provider would 'apply' for the job by bidding their price and turnaround time.
Businesses review the offers and may choose a handful to interview. They'll then narrow their selection to one person and award the job.
The rates vary on Upwork, but it can be more competitive since you'll have people from around the world bidding for the same job.
Like Fiverr, Upwork keeps 20% of your fees up on jobs up to $500, 10% on jobs $500 – $10,000, and 5% on jobs $10,000 or higher.
20. TigerFish
TigerFish offers transcription services in many industries. To work for them, you must be able to type at least 60 words per minute and have great attention to detail.
They offer flexible schedules. To qualify, you must take a sample transcription test which they'll review when they need more transcriptionists.
Many of their transcriptionists have been with them for decades, so once you're in, it's a good job to keep.
21. QuickTate
QuickTate offers transcription services for voicemails, letters, legal and medical files, and phone calls. They pay ¼ to ½ cents per word, and you can set your own hours.
To qualify, you must have your own equipment, type accurately and fast, and be able to follow instructions.
QuickTate has an onboarding test to determine if you qualify. In addition, they offer services for audio of five minutes or less and more than five minutes (on iDictate).
Transcribers can take a test to try out for both services.
22. CrowdSurf
CrowdSurf transcribes audio into text. They pay per task and let you set your own schedule. All transcribers start with basic transcription but can work their way up to other tasks with good work.
After you apply and pass the test, you'll be assigned a CrowdSurf group. Employers can access specific groups based on your qualifications, which is how you get work.
The work variety is diverse at CrowdSurf, and you don't need any experience to get started.
23. PeoplePerHour
PeoplePerHour is a freelance website that matches buyers and sellers. To become a seller, you must complete an online application that the professionals at PeoplePerHour will review.
In addition, you can provide various typing skills, including freelance writing, data entry, and transcription.
To increase your chances of getting chosen, you can create a portfolio of past work or post reviews from past clients.
Like most marketplaces, buyers have the option of many freelancers, so anything you can do to make yourself stand out will increase your chance of making the sale.
24. Aberdeen
Aberdeen often hires freelancers to type closed captioning. This work-from-home position is great for anyone with great typing skills.
However, an odd requirement they have is that you have two computers (one as a backup).
Aberdeen pays $1.50 per audio minute, much higher than most sites, but you must have lightning-fast typing skills and pass their test with 98% accuracy.
25. Xerox
Xerox often hires typists from home for data entry, customer service, and quality control. Unlike the other options in this list, you'd be employed by Xerox, so the pay varies by your experience and the job taken.
Xerox changes its available positions often, so check back if you don't see a job that suits your needs immediately.
Frequently Asked Questions
Before you try getting paid to type, these frequently asked questions can help you determine if this work-from-home opportunity is right for you.
Summary
Getting paid to type could bring in the extra income you've been looking for. Although you likely won't get rich as a typist, it can help to stabilize your financial situation.
Take the time to consider the typing work that will interest you the most. Also, evaluate the potential payouts you can receive. These factors will help you find the right opportunity for your needs.