It has been proven that women generally earn less money than men. This reality may have them searching for ways to increase their income.
Fortunately, there are ways for women to tap into special skills they have and earn money in their free time. This allows them to work around their full-time job or any family obligations they may have.
If you are looking for opportunities to make cash fast as a woman, we've found the top ways to add some extra money to your bank account.
How to Make Money Quickly as a Woman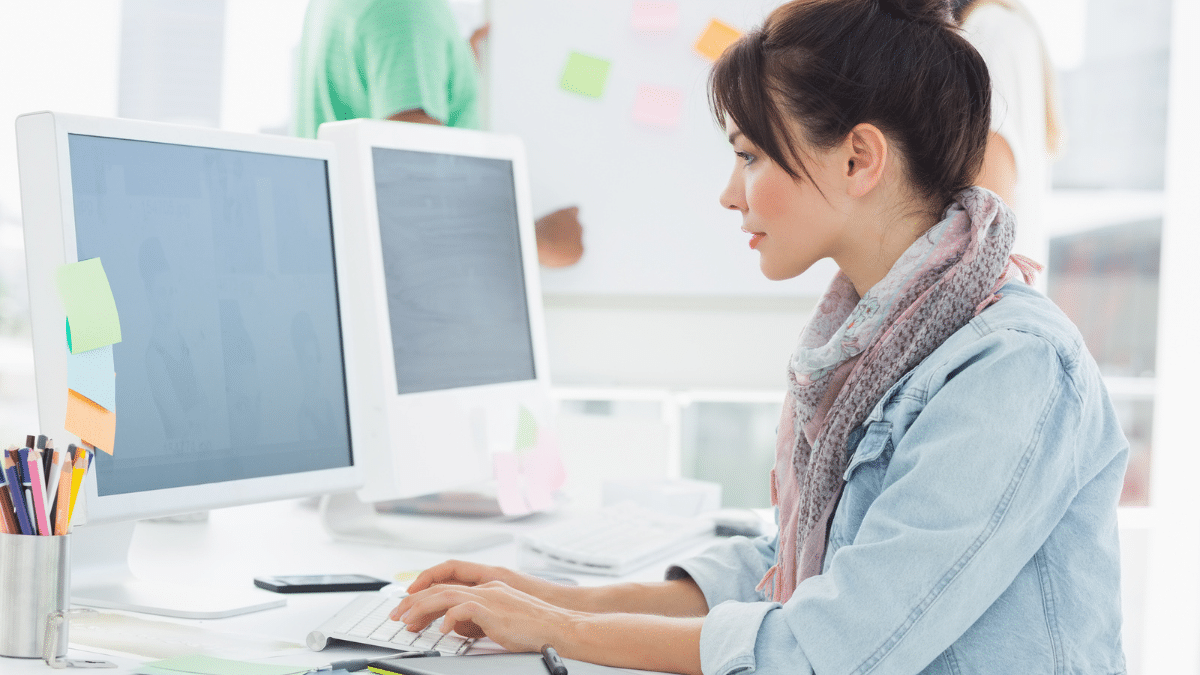 When you are looking for a new way to earn cash fast, it's wise to capitalize on your strengths. In addition, you'll need to carefully consider your schedule to make sure you can handle additional work.
Here are the best ways to make money quickly as a woman.
1. Coach or Teach
If you have in-depth knowledge of any skill or sport, you can leverage that into an income through coaching.
The traditional idea of coaching involves coaching a team of athletes or an individual athlete. However, you could also coach other business owners as they grow their businesses or work with other women as they build their dream life.
Teaching musical lessons or tutoring students in a particular subject are additional ways to turn your specialized knowledge into an income.
There are many opportunities to help others through teaching or coaching. Evaluate your expertise, and then help others achieve their goals using your knowledge.
Earning potential: $10 to $200+ per hour
2. Dropshipping
Dropshipping can be a lucrative business model that minimizes your risks.
With dropshipping, you create a store and build a brand, but you don't have to purchase any of your own inventory. Instead, you'll send orders directly to the manufacturer when someone makes an order.
The manufacturer will handle assembling and shipping the product for you.
For example, let's say that a manufacturer is charging $2 for a kitchen gadget. If you sell the item for $10, the manufacturer will make it as well as ship it, and you can earn a profit of $8.
A few of the best dropshipping suppliers include SaleHoo and Shopify. That said, there are many other options you can use to launch your dropshipping company.
The key ingredient to a successful dropshipping business is building a brand to market your store. When you have an audience, it's easier to sell products.
Earning potential: $12,000 to $100,000+ per year
3. Freelance
Freelancing is one of the most versatile ways to make money fast. If you possess an in-demand skill, you can turn that into a lucrative income quickly.
A few of the most popular freelancing opportunities include:
Writing
Social media management
Graphic design
Transcription
If you don't think you have an in-demand skill, think again. The opportunities with freelancing are vast, and searching through opportunities on different freelance websites can help you find jobs that fit your expertise.
For example, freelance writing is one of the most popular jobs. You don't need a special degree to get started. Instead, it just takes practice and a willingness to learn from your mistakes along the way.
Those who want to dive into freelancing can seek out clients by pitching businesses that need your skills. Another way to find clients is to create a profile on a site like Upwork.
Once you land your first client, try to knock it out of the park. With a glowing recommendation, it's easier to find more clients and start moving your way up the rate ladder.
Earning potential: $20 to $50+ per hour
4. Launch a POD Store
POD stands for print on demand. If you can come up with creative designs, a print-on-demand marketplace can print them for you.
When a customer purchases a t-shirt with your design on it, you'll earn a portion of the profits. The printer will handle creating the product and shipping it to customers.
While you can only print your designs on a product that the marketplace is selling, that shouldn't limit your creativity. You can have your POD designs printed on mugs, hats, socks and t-shirts.
With the right designs, you can generate a solid income. However, there is also the chance that your designs won't fly off the digital shelves.
It will likely take some trial and error to figure out what customers want. But, once you work out the kinks, you can generate a sizable income stream.
Earning potential: Up to $100,000+ per year
5. Pet Sitter or Dog Walker
If you are able to offer pet sitting or dog walking services, you can turn these into a lucrative side hustle. Typically, you'll need to have some experience with pets to become a sought-after pet sitter.
Fortunately, it's possible to learn as you go as well.
As you look for paying clients, consider setting up a profile on some of the most popular dog-walking apps. The purpose of these apps is to connect pet owners with those offering pet services. However, the platform often takes a cut of your earnings.
It's possible to skip the apps altogether and gain clients via word of mouth. Consider telling your family and friends that you are offering pet care services. If you do a great job, you might be surprised at how quickly word will get around.
For pet lovers, this is a fun way to earn extra money while hanging out with new pets. Plus, you'll have the flexibility to control your schedule.
Earning potential: $10 to $40+ per hour
6. Photographer
A love of capturing the perfect picture can translate into a new income stream.
As a photographer looking to make money fast, you'll likely want to focus on capturing events and memories. For example, you could offer family photo sessions. Or you might be able to capture beautiful images of a proposal.
Another option is to take pictures of properties for real estate listings. Since the right pictures can make or break a potential sale, this opportunity can be especially lucrative.
Typically, you'll price your rates on the lower end to get started. Once you build a portfolio and have a collection of happy reviews from clients, it's possible to boost your rates along the way.
As you bring in cash, you might have hopes of building out a passive income stream. Selling stock photographs is one passive income opportunity for photographers.
But how does selling stock photographs work? It involves posting your pictures on sites like Shutterstock and getting paid when someone downloads your image.
Although selling stock photos often takes time to become lucrative, it can be a nice income stream to complement your blossoming photography business.
Earning potential: $7.87 to $40+ per hour
7. Retail Arbitrage
Retail arbitrage is a useful opportunity for anyone who is great at finding deals. Essentially, this income strategy involves tracking down a great price at a thrift store, garage sale, or clearance section.
The idea is that you'll buy the items at a low price. After that, you'll turn around and sell them at a higher price point.
A few of the places you can list the items to sell at a profit include eBay, Amazon, or your own online store.
As you dive into retail arbitrage, it is critical to take a close look at your numbers. Before you buy anything, verify that you can actually make a profit when all of your costs are taken into account.
Also, don't rely solely on your personal preferences when making a deal. Instead, look at outside sources when making a decision about whether or not to buy an item.
For example, you can scope out potential goldmines by looking at the Amazon Best Seller rankings.
Earning potential: Up to $100,000+ per year
8. Sell Digital Printables on Etsy
If you have a flair for creating digital artwork or appealing designs, selling digital printables can be a lucrative opportunity. Essentially, it involves creating a digital product that can be downloaded countless times on Etsy.
For those who can create a product customers love, the income can start adding up quickly. This is especially true if your customers start to leave positive reviews of your products.
In order for your printables to take off, it helps to invest some time researching popular keywords. For example, if customers on Etsy are searching for coloring pages, then cater your offerings to their needs.
Earning potential: Up to $10,000+ per year
9. Social Media Influencer
Social media influencers can tap into significant earnings. Brands are willing to pay people with a large social media following to promote their products.
If you are looking to make money fast, it helps if you already have a big social media following. However, if you don't have a ton of followers, it may take some time to build up enough fans to negotiate major paydays from brands.
For those looking to build a following, make an effort to post consistently. Additionally, consider giving a relatively new platform, like TikTok, a try.
Earning potential: Up to $100,000+ per year
10. Start a Blog
While starting a blog can take 10 minutes or less, it might not have you rolling in riches immediately. But, if you build a successful blog, it can lead to a long-term income stream.
As you get started, consider your niche carefully. The right niche can make all the difference. You'll want to choose something that appeals to a wide audience but is also not too broad that your content gets lost in the search results.
After you start posting content, it may take a few months or years to start producing an income. Although this isn't necessarily a fast way to make money as a woman, it can help you build a long-term income stream that supports your financial goals.
If you are willing to be patient and put in some effort, this can be a great way to earn extra cash.
Earning potential: Up to $100,000+ per year
Frequently Asked Questions
Do you still have questions about how to make money fast as a woman? These answers might be able to help.
Summary
There are many ways to earn money fast as a woman, and each one offers a worthwhile opportunity. Nevertheless, you shouldn't limit yourself to these options.
Instead, consider all available side hustles that interest you. You may find a better way to make money quickly that is a better fit for your schedule or skill set.