Earning extra money can buy you freedom in more ways than one. If you're looking to pay down debt faster, fund a vacation, or enjoy going out with friends more, working a side gig can help.
Sometimes the thought of picking up additional work on the side sounds exhausting. But using your phone, it is possible to make money texting.
How to Make Money Texting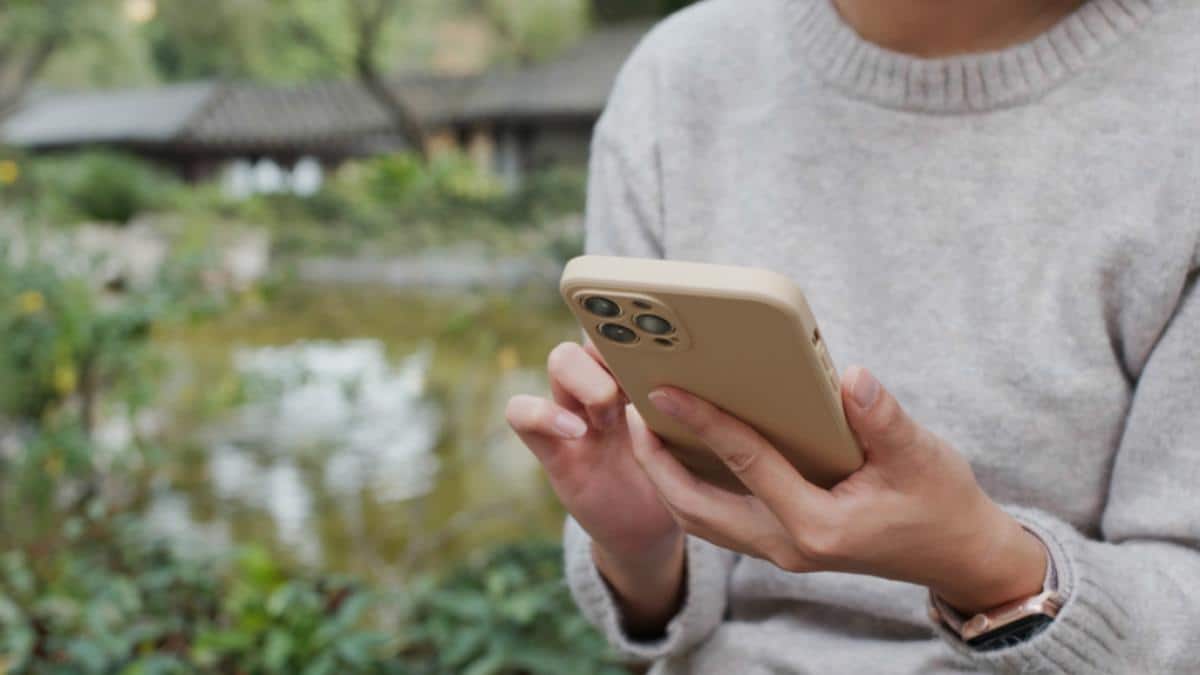 You text every day anyway. You might as well get paid for doing a little more of it. Not all work from home opportunities are legit, but that's why we're here.
For help weeding out scams and finding the best places to pick up texting gigs, keep reading. We've found four legitimate ways to make money texting.
1. 1Q
1Q is a question and answer company that pays you for your responses. The texts you get on your phone are either market research questions, or an offer or coupon. The messages are sent using the 1Q app or by text using your native messaging platform.
After filling out your demographic information, the app matches you with companies.
If you enable location tracking on your iOS or Android device, you can have more questions sent to your phone. And that gives you the chance to maximize the money you earn.
Each question or offer is known as an Askvert. Each Askvert has a payout of 25 or 50 cents. Responding to the message will result in cash sent to your PayPal account.
The lower payment option will give you access to more questions to answer, and 1Q suggests you pick that.
Unlike most services, there's no minimum you need to earn before cashing out.
Pros
Works on Android and iOS phones but a smartphone is not required
No minimum payout
Simple earning structure
Cons
You have to take a lower payout in order to get more opportunities
2. IMGR
IMGR is an instant messaging platform. You transmit messages to friends and contacts, and points accumulate with each one you send.
The app makes connecting easy, with an option to invite friends to join in. The downside is you only earn a point if the person you're messaging also uses IMGR.
Earning cash appears only to be available to iOS users. The company's FAQ claims the app is available on Android, and the website has a link to download it from the Google Play Store. But the link takes you to an error page.
Attaching an advertisement to each message you send will earn you one point. Your points are only valid if you send and receive messages. If you send 100 branded messages and get 50 replies, you only get credit for the ones that received a response.
The minimum payout is 300 points, which is roughly $3. Your payments are sent through PayPal, which makes it easy to access. When you first start, the earnings can go up to $20 a month.
Your account gets an upgrade to premium status if you earn at least 2,000 points for six straight months. Premium users can make up to $40 a month.
Pros
Easy to send and receive messages
Can invite friends to join to earn points
Get paid with PayPal
Cons
Complicated pay structure
Not available for Android
3. KGB
KGB (the Knowledge Generation Bureau) pays you for answering questions. In case you're wondering, yes, their name is a play on the Russian secret intelligence agency. Sticking with that theme, you're given the title of "Special Agent" when you sign up.
It's only open to U.S. citizens. To prove your citizenship, they might ask for proof in the form of your Social Security number. If you're not comfortable sharing it, this isn't the right opportunity for you.
Signing up to make money texting with KGB isn't open to everyone. Not only do you have to be an American, but there's also a screening process to assess your skill set.
They're mainly looking for people with excellent research and communication skills. Because they provide in-depth information and directory assistance, you need to have a talent for fact-finding.
The two payout levels are 10 cents and 5 cents per response. You earn the higher 10-cent rate for researching and providing an answer on your own. If you find and forward a response from KGB's information database, you receive the rate of 5 cents for each answer.

KGB doesn't use PayPal like a lot of other money-making apps do. Instead, you can expect payments to go directly to your bank account.
Pros
Earnings sent to your bank account
Cons
Must be U.S. resident
Must remain active every 30 days
Screening process may exclude you from being eligible
4. McMoney
McMoney is an Android app that pays you to receive text messages. When you download and use the McMoney app, you're helping them test SMS routes. They send random text messages (you don't know when you'll receive them), but you'll receive your first text within three days of registering.
The app works with most Android phones, and you get paid for every text message they send you. You earn real cash for receiving texts and can cash out when you reach the specified threshold for your country.
McMoney isn't transparent about how much they pay per text or how much you'll make using the service.
Instead, they simply state that you'll be paid for every text they send that is recognized by their server, so it's not money to rely on, but it could be good 'fun money.'
Pros:
The app is free
You can have all your financial information in one place
Has over 55,000 free ATMs
Cons:
Doesn't report to the credit bureaus
5. Just Answer
If you're a professional in your industry, you can make good money with Just Answer, a texting service that allows people to ask questions of experts.
You don't need specific training. Just Answer is another way to use your expertise and make extra money. Whether you're a mechanic, lawyer, or veterinarian, you can get paid to answer questions within your specialty.
To qualify, you must complete an application and pass a background check, but then you can start making money immediately.
Just Answer claims experts make $2,000 to $7,000 a month. It depends on how many questions you answer, as you're paid by answer. You are in control of which questions you answer, so you control your income.
You can work as much or as little as you want. Just Answer pays once a month through HyperWallet, and you can receive your payments via PayPal or Venmo.
Pros:
The app is free
You can have all your financial information in one place
Has over 55,000 free ATMs
Cons:
Doesn't report to the credit bureaus
Learn More: Just Answer Review
6. Hummr
Hummr is another app that pays you to answer questions. You can text or call about professional topics with others in your industry or be a professional that others need. For example, lawyers, software developers, teachers, and photographers use the app to help others make money.
You can connect with anyone worldwide, and it's available on Android and iOS devices.
You set your rates for texting and calling, so you're in control of how much you make. The money is transferred directly to your linked bank account, so you don't have to do anything else.
Pros:
The app is free
You can have all your financial information in one place
Has over 55,000 free ATMs
Cons:
Doesn't report to the credit bureaus
7. Fiverr
Fiverr is a marketplace where sellers can advertise their gigs, and buyers can find and buy the services. Text messaging is one of the services you can offer. On Fiverr, you control what you offer, so be specific about the texting service you'll provide.
A couple of examples include:
SMS marketing
Sending reminder texts
Text message translation
It's easy to sign up. Just create a seller's account and then create your gigs. You can create as many gigs as you want, each with up to three tiers or options.
You choose how much you charge for your gigs. They typically start at $5 and up, but there's no limit regarding how much you can charge. Fiverr holds the funds earned for 14 days after you complete the job and the buyer accepts it.
Pros:
The app is free
You can have all your financial information in one place
Has over 55,000 free ATMs
Cons:
Doesn't report to the credit bureaus
8. Premium.chat
On Premium.chat, you get paid to talk to others. They can be your current clients, prospective clients, or even followers. This works great for coaches, consultants, and influencers because, after all, your time is worth money.
Setting up an account and creating a profile takes only a few minutes so people can see what you offer. Then, you can share your profile on social media, email campaigns, and text, and you can get paid to text or video call.
All payments go through the app, and they accept all credit cards.
You set your fees for Premium.chat either per minute or a flat fee.
Pros:
The app is free
You can have all your financial information in one place
Has over 55,000 free ATMs
Cons:
Doesn't report to the credit bureaus
9. Fibler
Fibler pays you to chat as a professional with customers and clients. The private consultations are secure, and your clients can't search for other professionals in the app, so you don't have to worry about losing clients.
You must apply online to verify your qualifications, and then you can offer consultations and video chats in one click. You set your schedule and fees, charging per minute. Of course, you can change your fees at any time too.
You are in control of how much you charge.
Pros:
The app is free
You can have all your financial information in one place
Has over 55,000 free ATMs
Cons:
Doesn't report to the credit bureaus
What to Watch Out For When Getting Paid to Text
Understanding the difference between a real opportunity and a scam is important. If you work with a shady company, you could compromise your privacy or you might not get paid.
It's also essential for you to know that text message and data rates still apply, even if the service is free to join. If you don't have a phone plan that includes unlimited texting and data use, this might not be the best way for you to make extra money.

If you still want to earn money this way, keep an eye on your monthly text limits to avoid additional charges from your carrier.
A few other things to watch out for:
Guard your information. Your phone contains a lot of sensitive information, and you don't want just anyone to have access to the data you have stored on it.
Not getting paid. Take the time to verify the companies behind the apps to reduce your risk of not getting paid for doing the work.
Too much time commitment. Pay attention to the amount of time it takes to earn money to make sure it's worth what you put in.
Beware of "adult" apps. If making money from flirting and sharing photos doesn't interest you, make sure you know what you're getting into before signing up.
Summary
There are lots of ways to use your phone to make money. Most of the opportunities center around an app you download to your smartphone.
If you don't have a smartphone, whether by choice or necessity, you might not be eligible for some of those paid opportunities.
But virtually every phone has texting capabilities. A couple of the companies that pay you for texting don't have an app to download. Instead, the text messages are sent straight to your phone using traditional messaging.
Having this option makes it easier to earn money by texting.
It's unlikely you'll earn enough money to retire early. But texting gigs can give you a little extra cash while you're doing mindless tasks, such as waiting in line or watching TV. With the added cash coming in, you might reach your goals faster.