Not every side hustle requires using your free time to complete tasks to make money. Selling your internet bandwidth is one income idea that doesn't require extra effort or skill when you don't have time for another commitment.
You can earn extra money each month by selling your unused internet capacity to businesses needing local internet access to complete research projects.
Several platforms can connect you with business customers.
Where to Sell Your Internet Bandwidth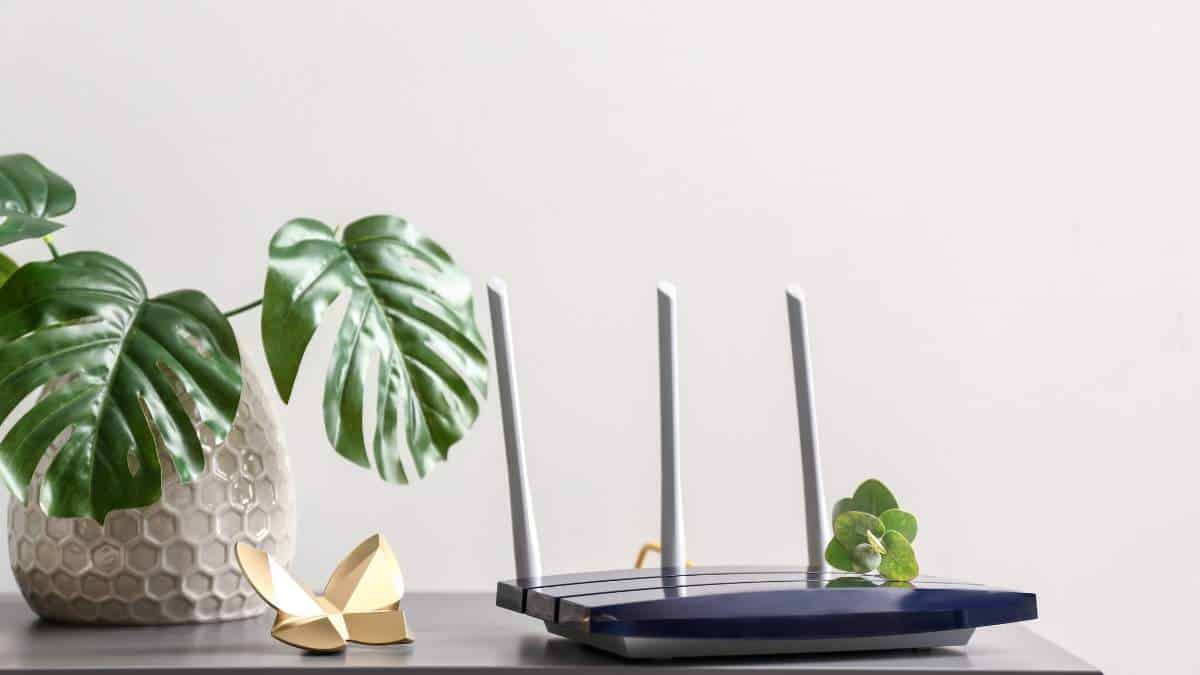 No special equipment or startup costs are required to start earning income. You have multiple options but the payout options can vary.
Note: These recommendations are listed alphabetically. Unless indicated otherwise, the platform is open to all operating systems such as Android, iOS, Linux and Windows.
1. Cash Raven
Cash Raven serves your excess residential WiFi to business customers. The platform implements safeguards to verify your data is only used for gathering metadata from e-commerce, search engines, and social media platforms to see how their listings perform.
This service also uses protocols to ensure your mobile data is sold by accident. Additionally, you can control which domains and the number of devices that use your device.
You will start making money by installing the app on your home devices and earn $0.10 per GB by sharing your internet connection. The platform pays out by direct deposit, PayPal and Amazon gift cards when your balance reaches $15.
A $1.50 withdrawal fee applies to ACH direct deposits, but there are no fees for Amazon or PayPal redemptions.
2. EarnApp
The EarnApp is available across the country on multiple internet-connected devices. Your income potential depends on your geolocation, internet connection speed, and demand. US residents can earn as much as $0.36 per GB which is one of the best rates.
You can install the app and the service starts looking for ways to help you make money by pairing your data with businesses. After trying out this service, you are able to refer friends and earn bonus income for each app download.
You can redeem your earnings by PayPal or Wise with a $2.50 minimum redemption or $50 for Amazon gift cards.
This is one of the lowest redemption thresholds for PayPal, although a 2% redemption fee applies. A $0.39 flat fee applies to Wise transactions and there are no fees for Amazon redemptions.
3. Honeygain
Honeygain is easy to install and earns approximately $0.10 per GB from your idle devices. The standard way to earn income is by selling your unused internet bandwidth to companies needing to search the web using a residential IP address.
Advanced users can also enroll in the Content Delivery feature that pays you based on the number of hours your device remains online. This service lets you help customers by processing bandwidth-intensive products such as images, videos, audio and VoIP services.
You will earn credits by sharing your internet connection. These credits can be redeemed for PayPal Cash with a $20 balance or the JumpToken (JMPT) cryptocurrency with 20,000 tokens.
For PayPal payments, the payout fee is $2 plus 2% (up to $3) on each withdrawal request.
The platform also gives away up to 10,000 bonus credits each day with its LuckyPot giveaway program. This reward is worth $10 and smaller prizes are available too. You gain an entry by sharing at least 15 MB of data in a day.
4. LoadTeam
Exclusively for Windows users, LoadTeam processes one job at a time to optimize your bandwidth. The app's light footprint won't hinder your computer's performance so you can use it throughout the day.
The service lets you install the software on multiple computers. This platform is available in over 150 countries.
Additionally, the withdrawal minimum is a very reasonable $1 for PayPal. As a result, you can cash out more frequently than with other services.
LoadTeam also pays the transfer fee which some bandwidth marketplaces pass onto you and reduces your income potential.
5. Mysterium Network
The Mysterium Network is one of the more complicated platforms to join as you will need to purchase a node network. A starter kit includes a Raspberry Pi device that you can plug into an internet device.
After registering your node, the network begins using your bandwidth for Web2 and Web3 applications that occur using the Mysterium VPN network.
Node runners can enable whitelisting which helps protect your devices from unknown sources that can be malicious.
You will earn the Mysterium token (MYST) when your node processes requests. It's possible to exchange this token for other cryptocurrencies on various cryptocurrency exchanges.
Residential and non-residential IP addresses are eligible to participate.
Residents of the European Union or United Kingdom can have the easiest time getting started but access can be available worldwide.
6. PacketStream
PacketStream allows residential internet customers to connect one device per IP address. You will download the platform's app to enroll your device and start earning passive income as a Packeter.
It's possible to pause data sharing temporarily by closing the app. Simply reopen the app to start sharing again. You can earn $0.10 per shared gigabyte.
The redemption minimum is $5 by PayPal. A 3% fee applies to all cashouts.
7. Pawns.app
Pawns.app lets you earn income through internet sharing and paid surveys. The service currently pays $0.20 per shared GB which is higher than most services.
It's also possible to sell your mobile data on Android devices by downloading the app from the Google Play store. But, home-based networks can earn more due to more generous data allowances.
Regarding internet income, your earning potential depends on the number of IP addresses you have and how long a device can remain online. For example, a user can anticipate earning $9.60 per month from one device that's connected 24 hours a day.
Members are also able to earn extra income by completing online surveys. The platform partners with many consumer brands to retrieve your opinion. Anticipate earning $1 per survey, although the available opportunities can vary day by day.
You may appreciate this platform's flexible withdrawal options. The payout minimum is $5 and your options include PayPal, Bitcoin, and gift cards.
8. Peer2Profit
Peer2Profit pays per gigabyte and the earning amount varies by country. The service is available worldwide and free to start as you only need to download a free app.
This platform also has one of the best referral programs as you earn 50% of what your referral earns. In comparison, the referral bonus is 10% to 20% for most competitors.
Redemption options with crypto wallets, digital wallets and bank debit cards. The redemption minimum is from $2 to $14 depending on the platform.
To provide peace of mind and extra security, data sellers can see which users subscribe to their channel and use the excess bandwidth.
Additionally, the service only allows buyers with verified accounts to connect and it monitors transactions to prevent illegal activities.
9. Repocket
Computers, mobile phones, and tablet devices can enroll in Repocket and earn $0.20 per sold GB. You can share WiFi and mobile data for cash. Customers using the Geonode proxy service can access your bandwidth.
Each friend referral lets you receive a $5 signup bonus plus 10% of their earnings. It's also possible to earn more by completing offers found on the in-app Offer Wall.
The minimum withdrawal is $10 by PayPal.
This service is available worldwide but you must have a PayPal account to cash out.
10. Traffmonetizer
Traffmonetizer is compatible with desktop and mobile devices. You can also earn income with a Docker Hub in addition to the standard operating systems.
The minimum payout is $10 for these redemption options:
PayPal
Bitcoin
Payoneer
Skrill
Payeer
Wire transfer (on amounts of $1,000 or more)
Your payout option can depend on your country of origin.
After downloading the app from the platform website, you will receive an access token to enroll your device. The platform states that the average user earns $29 per month from 92% of unused bandwidth, although you may need multiple devices to hit this income level.
How to Sell Internet Data and Earn Money
Selling internet bandwidth is an easy way to make passive income and implementing several practices can help you earn more.
Have a Fast Connection
High-speed internet can earn more as the fastest speeds have more demand and capability. You will also want to make sure your connection is reliable, even if it's at a slower internet speed.
Speeds above 50mbps and pings below 50ms can earn the best rates. If possible, a local area network (LAN) can provide more reliable connections than WiFi.
Further, consider limiting the number of people that can connect to your network at a time. Too many people can reduce your internet performance and earning potential.
Unlimited Home Internet Plans
Your earning potential is also higher if you can get unlimited home internet or a plan with substantially higher data allowances than you need on a monthly basis. You will have more capacity to sell each day and during the statement cycle.
Live in a Prime Location
Being in a city or location where extra bandwidth demand is higher helps you earn more as businesses and marketing firms usually want to retrieve data for a particular geolocation. So, high-population areas may also have more success than a rural setting.
Typically, United States IP addresses can earn the most as this country has higher demand and traffic volumes.
Connect Multiple Devices
It's possible to install the bandwidth-sharing software on multiple devices and pursue "bandwidth farming." Turning your computer, phone and tablet into nodes provides more ways to connect with multiple buyers simultaneously as your unused device can sell bandwidth.
Even better, have different IP addresses for each device. However, this usually requires having several locations and internet plans which isn't always feasible.
If you plan on connecting multiple devices, be advised that a platform may require a separate IP address for each device to increase your income.
Hooking up multiple devices to the same network may not increase your pay as customers want a unique IP address.
Stay Online
Keeping your devices connected 24/7 provides more opportunities to make money as you may not know necessarily when there will be demand for your excess bandwidth.
You won't be selling data endlessly and the demand varies daily. Being patient helps and you should regularly check your devices to make sure you remain logged into the sharing app. Additionally, consider disabling the sleep and shutdown functions on your devices.
Frequently Asked Questions
How much can you make by selling internet bandwidth?
Anticipate earning $0.10 per GB but a few platforms pay between $0.20 and $0.36. Selling approximately 3 GB per day means you can earn $10 monthly and selling 8 GB daily boosts your monthly income potential to $25. To make $100, you will need to sell at least 33 GB each day at $0.10 per GB.
Is it legal to sell internet bandwidth?
Usually, yes. It's still best to review your internet service provider's (ISP) terms to determine if selling your excess capacity is allowed. You will need to pursue a different side hustle if your ISP provider prohibits this practice.
Is selling internet bandwidth safe?
Yes, as most data-sharing services screen customers, encrypt traffic and restrict access to your hard drive and sensitive details but you should verify with the marketplaces security practices.

Most platforms also utilize know-your-customer (KYC) protocols to only work with valid businesses. Unverified businesses cannot purchase data as marketplaces like to catalog each transaction in case there are legal inquiries in the future.

However, this side hustle isn't risk-free as tech-savvy clients can cause data breaches. You may avoid platforms that pay in cryptocurrency only as these networks may require you to have extensive programming skills to manually protect your devices.

Additionally, you are sharing your IP address. Platforms monitor clients and transactions to provide harmful actions. However, the customer may anonymously use your data for illegal activities and you can be held responsible.
Summary
Selling your unused internet is an easy way to earn several dollars each month as you can start by downloading a free app.
You won't get rich but pairing this income idea with other tasks helps you earn enough to pay the bills or have more money for a hobby.