As you get older, chances are you hear more and more jokes about getting a senior discount. One way to get it is by joining an organization such as the American Association of Retired Persons (AARP for short).
Being smart with your money means weighing each expense. So, is AARP worth it? Can you find the same tools and information without paying for a membership?
We review the membership costs and benefits to help you make a decision.
Summary
AARP provides memberships for people of all ages that offers discounts for all different types of products and services.
What is AARP?
AARP is an membership organization that offers discounts at a variety of places for their members.
While AARP targets those ages 50 and older, there are no age requirements to join. Anyone can pay the annual fee and get the perks, regardless of age.
How Much Does AARP Cost?
For just $16 per year, you can get access to all membership benefits and discounts. If you set up your membership for auto-renewal, the cost drops to $12 per year. You can also add your spouse to the membership for free.
Let's look at what AARP offers with and without a membership.
Key AARP Membership Benefits
The benefits AARP offers for free are nice, but the best perks are reserved for paying members. Below are some discounts and benefits that AARP members enjoy once they sign up:
Discounts
Save on entertainment including up to 20 percent off at Regal movie theaters, up to 20 percent off at Cirque du Soleil, and exclusive savings through Ticketmaster.
AARP also offers discounts at popular places such as:
Bonefish Grill
Carrabba's Italian Grill
Outback Steakhouse
McCormick & Schmick's
1-800-FLOWERS
1-800-BASKETS
Harry & David
Simply Chocolate
The Gift Card Shop
The Popcorn Factory
The discounts alone can pay for the annual membership and make it worth it.
Related Article: The Best Coupon Sites to Save You Money
Travel Benefits
If you love to travel, AARP offers discounts on anything from flights to hotels and car rentals. You also get access to the AARP travel center where you can find an insider's view on vacation ideas.
Also, AARP has partnered with Expedia so you can search and book hotels, car rentals, cruises and vacation packages with exclusive member discounts. There are no booking fees, and you can also get a cash rebate on hotel reservations.
Get up to a 30 percent discount on car rentals through Avis, Budget and Payless. Enjoy up to $200 off on round-trip tickets booked through British Airways.
Hotel perks include up to 15 percent off at Best Western hotels, up to 10 percent off at Choice hotels, up to 20 percent off at Wyndham properties and more.
For those who like going on cruises, AARP offers discounts through their travel center. Besides, members get special pricing by two cruise companies, including destinations in Europe.
Health & Wellness Benefits
There are several health and wellness benefits available for members. These include dental, hearing and vision plans, prescription medication discounts and much more.
Members also get access to health tools to help them check their medical symptoms, calculate their BMI and check for drug interactions.
They enjoy exclusive savings at:
LensCrafters
Target Optical
Sears Optical
CVS
Walgreens
Walmart
Rite Aid
Kroger
For members eligible for Medicare, AARP offers supplemental insurance plans through United HealthCare, including prescription drug coverage.
If you're in the market for a Medicare Supplement Plan, AARP has one of the better options.
You need to be a member to qualify since United HealthCare has an exclusive partnership with AARP. The premiums do not depend on your health, age and gender, which is rare to find.
This is especially important for older adults and those with health conditions that would usually result in a higher premium.
AARP Home and Auto Insurance
Getting insurance to cover your home and cars can be pricey.
AARP has partnered with The Hartford to offer members a discount on owner and renter policies for houses and condos. Members enjoy added savings when they bundle home and auto policies.
If you own a mobile home, AARP offers an insurance program from Foremost that covers nearly every type of mobile and manufactured home. Policies come 24/7 claim service.
AARP auto insurance coverage from The Hartford comes with savings and discounts that reward members for being safer, more experienced drivers.
Other insurance coverage includes motorcycles, collectible vehicles, motorhomes and boats. AARP also offers discounts on life insurance from New York Life and Petplan pet insurance.
Pro tip: Don't assume that your AARP quote is the best deal out there. Make sure you get quotes from different companies and compare prices to ensure you're getting a good deal.
Financial Benefits
Want to get your finances in order? Since AARP's target membership age is 50 and older, they offer tools to help older adults.
This includes a three-part program that covers budgeting and goal setting, working on a savings plan, protecting your assets and taking care of debt.
Check out AARP's money tools for ways to maximize your Social Security benefits. You can also track health care costs and figure out when you will pay off your mortgage.
The Social Security Resource Center offers answers to questions about retirement benefits, family considerations and more.
Members get exclusive perks such as the AARP credit card from Chase. It gives you 3 percent cash back on restaurant and gas station purchases and 1 percent on everything else.
However, keep in mind this card may not be suitable if you're traveling since it comes with a 3 percent foreign transaction fee.
Other perks include resources to help you avoid scams and identity theft. Plus, you can get help when meeting with a financial advisor, with tax preparation and filing services and a variety of retirement resources.
Getting free tax help can be a great perk, especially for older adults. From February to April every year, AARP offers Tax Aid, a national volunteer-staffed program to help older adults with their tax preparation.
The volunteers are trained and certified by the IRS and can help with simple tax returns.
Keep in mind that for anything more complicated such as rental property income or filing a Schedule K-1, you're better off going with a paid professional such as an accountant.
Job Search Assistance
As you get older, navigating the job market gets more difficult. AARP understands the challenges older adults face and offers help for members looking for a job.
Membership comes with access to a job board that matches your years of experience with employers committed to hiring older adults.
In addition, check out the collection of resources focused on navigating the job market at age 50 and older, including skills development, resume and interview tips, career events and more.
You will also get information on options such as part-time work or starting a business.
Related Article: The Best Job Search Websites
If you're looking to get back in the workforce, check out the Back to Work 50+ program. It offers information, training, support, work experience and employer access for individuals looking to re-enter the workforce.
Other tools and benefits include online job fairs, interactive videos, monthly webinars and in-person workshops created specifically for those 50+ learn job search skills.
Free Benefits of AARP
Not everything AARP offers requires a paid membership. There are several free benefits and tools that anyone can use.
Ace Your Retirement Tool
No matter how old you are, it's essential to get on the right track for retirement. AARP's Ace Your Retirement tool features Avo, a digital retirement coach. Avo asks you a few questions to help you prepare for retirement.
The questions only take three minutes, and you get personalized advice on action items and the next steps. Below are Avo's three high-priority tasks for me:
Do It Yourself – Since I'm a freelancer, the first point of counsel was to make sure I set up a SEP-IRA. This is an individual retirement account for the self-employed. Avo recommended that I set up a monthly contribution to a fund that reflects my risk tolerance.
Picture Yourself Post-Retirement – The second suggestion was to estimate my monthly retirement income and expenses. Avo recommended I make sure my budget and projected income will support my retirement goals.
What's Your Number – The final point of advice focused on how much I would need for retirement, i.e., my retirement number. Avo recommended I review my assets (cash, retirement accounts, home, etc.) and liabilities (mortgage, car loans, student loans, etc.). Plus, I should make a plan to achieve my retirement number.
If you want more detailed information on getting ready for retirement, head over to the AARP website. On the site, you will find free information and guides on Social Security, retirement planning and saving.
Get answers to common questions about Social Security eligibility, claiming your benefits, how it affects your spouse and much more.
The information is available in both English and Spanish.
AARP Brain Games
If you're looking for fun games to keep your mind sharp, check out the Games section of the AARP website.
Keeping your brain in tip-top shape is especially important as you get older. Games that work out your math, vocabulary and problem-solving skills can keep your mind sharp.
The AARP website features many popular games such as Mahjongg, Black Jack, Solitaire, crossword puzzles and more – all free.
However, there are several games that are only available to members.
The AARP Staying Sharp section has more than a dozen games designed to keep your brain active as you get older. You will need to log in to your account and activate your access before you can play any of the games.
AARP Now Mobile App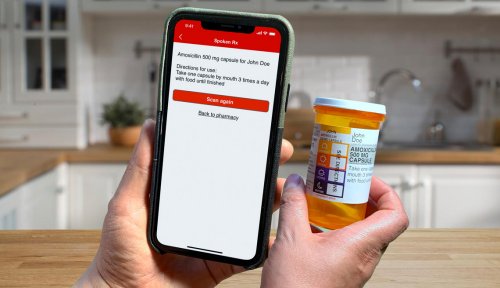 You can access AARP on the go with their mobile app available for Android and Apple devices.
The app is free to download although its functions are limited without a membership. Use it to get more information about AARP as well as news and events in your area.
Both the AARP mobile app and website offer current events and information relevant to older adults. There's everything from Medicare benefits and the latest health research to celebrity news.
The website features free information on health, family caregiving, retirement, Social Security, travel, money, entertainment and more. Get the latest wellness news and research or read up on how to manage your money using their free resource centers.
While some tools and information require a membership, much of the AARP website is available for anyone to read.
Check out the money section for information on:
Living on a budget
Managing debt
Saving
Investing
Taxes
Retirement planning
For those getting close to retirement age, head over to the retirement and Social Security sections for great information on how to make sure you're covered.
While the AARP Now mobile app offers some content for free, select features are reserved for members.
Once you download the app, you will need to sign in to your account so you can get access to your membership card through the app. You can use it to renew, join, register and manage your membership.
Get local deals and discounts through the app, including neighborhood-specific offers. The app will even alert you when you are near your favorite deals.
Use your device to explore hundreds of events near you, including movie showings, kid-friendly activities, career workshops and more.
Available on Android and in the Apple App Store.
Related Article: The Best Money Saving Apps
Set up event reminders and deal alerts, so you never miss out on the fun, information or savings.
AARP on Amazon's Alexa
AARP is now on Amazon's Alexa devices, including the Echo, Tap or Dot. If you add AARP as a skill on any of those devices, you can get daily news and top stories with your Alexa Flash briefing.
AARP The Magazine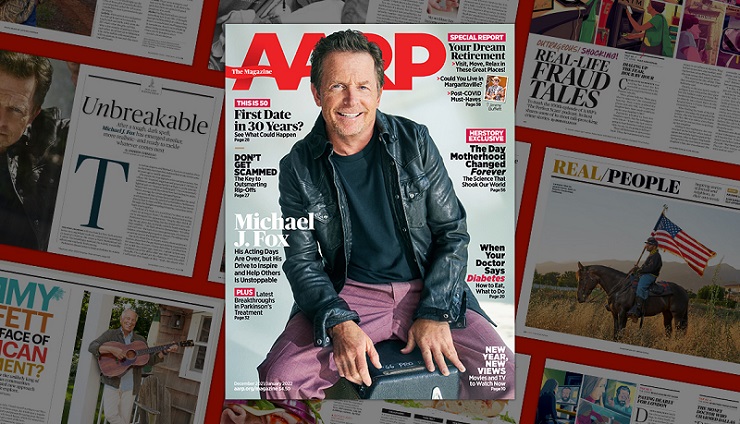 Membership comes with a subscription to AARP The Magazine which features health and tech news, celebrity interviews, book and movie reviews, money tips, recipes and more.
The magazine also comes in a digital format that can be read using the AARP mobile app on your iPad.
Is AARP Worth It?
Being smart with your money is important at every stage in life but especially as you near retirement. An AARP membership may be a good deal to some but a waste of money for others.
Here is a quick summary of the pros and cons of an AARP membership to decide if it's worth it for you:
Pros
Low annual cost, as low as $12 per year for auto-renewals
Savings on dining, movies and entertainment
Discounts on home, auto and renters insurance
Financial tools to help you get ready for retirement
Health savings and discounts
Travel offers and savings on hotels, flights, car rentals, cruises and more
Help with finding a job and learning work search skills
While the discounts that AARP offers are nice to have, make sure they are for places that you already plan to attend. If you want to use your discount, bring along your AARP membership card and ask for it before you pay.
The savings on home, auto and renters insurance can be beneficial, so make sure you compare with your current policies.
AARP also has its own points system that rewards you for engaging with the community by taking quizzes, using financial calculators, exercising and so on. Rewards include restaurant gift cards, travel gift cards, electronics and more.
Cons
Annual fee even if you don't use the membership
Resources skewed toward those age 50 and older
You can find similar discounts without a membership
Savings may overlap with other discount programs such as AAA
Members complain about an increased amount of junk mail
Many of the discounts and benefits that AARP offers are targeted toward those ages 50 and older. This makes sense since it's their target demographic but may not be a good fit for younger members.
If you have a membership such as AAA that also offers discounts, you may find a lot of overlap between the two. Many of the restaurant discounts you get with your membership are also available with a senior discount, so it's not a good enough draw.
Members have also complained about an increase in advertising and junk mail after joining AARP.
The company does sell members' information to companies who use it to target members with ads. Let's be honest – no one needs more junk mail in their lives.
Summary
You don't have to be 50 or older to enjoy the benefits of an AARP membership. Since there is no age restriction to join, anyone can subscribe and get access to discounts and savings.
While you can become a member at any age, most resources and tools are skewed toward an older crowd. Evaluate the pros and cons of joining AARP and weigh it against other memberships you may have such as AAA.