Sometimes you need to park cash in a bank account for a period of time. Perhaps you are saving for a new car or to buy a new house.
Or maybe you just want to store some cash in your emergency fund so that you are prepared when the unexpected happens.
If you're still using a big bank savings account, chances are you're losing out on the interest you could be earning with a higher-paying account. Some banks and credit unions offer savings account rates that dwarf brick and mortar banks.
Below are the best high-yield savings accounts we have found with the highest yield at some of the top online banks.
Note: We have ranked these accounts by yield but in some circumstances, we factor the monthly fee or minimums into the equation.
The Top High-Yield Savings Accounts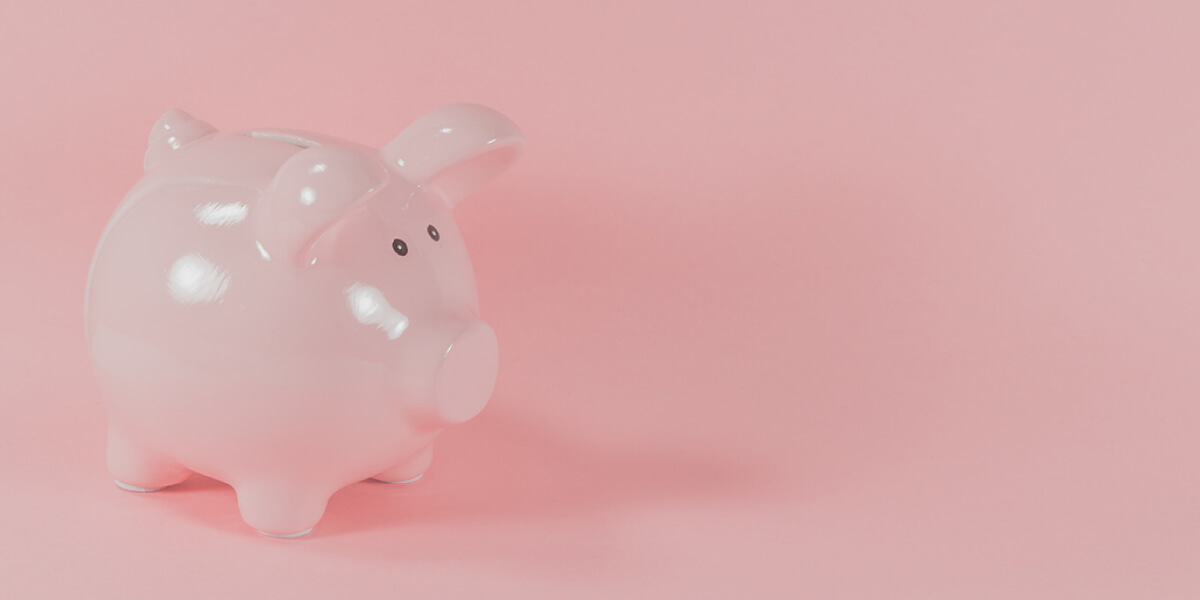 Choose a high-yield savings account that fits with your lifestyle and doesn't leave money on the table.
1. CIT Bank
CIT Bank lets you earn up to 4.20% annual percentage yield depending on which high-yield savings account option you choose.
The Savings Connect account earns 4.20% and doesn't have any minimum balance or direct deposit requirements.
You can also open a Savings Builder account and earn 1.00% with one of these monthly actions:
Deposit at least $100 in new funds each month
Maintain a minimum $25,000 account balance
You only earn the base rate of 0.40% APY if you don't complete one of the above tasks.
There are no account fees for this high-yield savings account, and you can check balances as well as make deposits via the mobile app.
You need at least $100 as your initial opening deposit to sign up.
In addition to their best savings accounts, CIT Bank offers these products:
No penalty, 11-month CD
Jumbo CDs
High-yield money market account
Free checking account
CIT Bank Money Market account also earns a competitive interest rate and may earn more than a savings account. This is among one of the best money market accounts to consider.
Furthermore, they are member-FDIC.
Read our CIT Bank review to compare your options.
2. Axos Bank
Axos Bank offers a High-Yield Savings Account that has no monthly service fees or ongoing minimum balance requirements.
Your first $25,000 in this high-yield savings account earns 0.61% annual percentage yield (APY). Any excess balance of up to $100,000 earns up to 0.25% APY.
You will need to make a minimum $250 opening deposit but don't have to maintain a minimum account balance.
It's possible to request a free debit card, but the bank offers several free checking accounts for unlimited withdrawals.
For example, the Rewards Checking account can earn up to 1.25% APY and offers unlimited domestic ATM fee reimbursements.
Read our full Axos Bank Review to decide if this is one of the best high-yield savings accounts for you.
3. Upgrade – Premier Savings
Upgrade is a financial technology company that offers a checking account, personal loans, a variety of debit cards and the Premier Savings account.
The Premier Savings account currently has a very competitive APY. There are no monthly or annual fees for the account, and there is no minimum opening deposit requirement or minimum balance requirement.
However, there is a minimum balance requirement of $1,000 that you must meet if you want to earn the high yield interest rate.
If your savings account balance falls below $1,000 on any given day, you'll earn no interest for that day.
Once your balance rises to at least $1,000 again you'll resume earning interest.
The Upgrade – Rewards Checking account offers attractive features such as:
$0 minimum balance requirement
No monthly account fees
No ATM fees (although third party ATM owners may charge a fee)
A cash back debit card
Rewards Checking customers earn 2% cash back on common everyday expenses at convenience stores, drugstores, restaurants, and bars – including deliveries – and gas stations, as well as recurring payments on utilities and monthly subscriptions including phone, cable, TV and other streaming services, and 1% cash back on all other debit card charges.
Upgrade accounts are FDIC insured through Cross River Bank, Member FDIC.
Loans through Upgrade offer low fixed rates, affordable monthly payments and no prepayment fees.
Disclaimer: Upgrade is a financial technology company, not a bank. Premier Savings accounts are provided by Cross River Bank, Member FDIC.
4. Ally Online Savings
I'm partial to Ally Bank because I have an online savings account with them. Their APY is a competitive 2.75% APY on your entire balance with no monthly fees.
The bank has a lot to offer, including:
Save for various goals with "savings buckets"
24/7 customer service
User-friendly website and mobile app
Several banking and investing options
No minimum balance
No monthly service fees
Make deposits via electronic transfer, mobile check deposit, direct deposit or mail.
You can also link up to 20 external accounts to your high-yield savings account. This bank has the ability to analyze your checking accounts to estimate the safe-to-save balance that you can transfer to Ally Bank.
Ally has solid customer reviews and has many benefits, such as being able to connect Alexa to your high-yield savings account so you can easily ask what your balance is in your savings and other accounts.
5. Marcus by Goldman Sachs
Investment banking company Goldman Sachs joins this list for a solid online savings account called Marcus.
Your entire balance earns 3.00% APY and the initial minimum deposit is $0 to open.
There are also no monthly fees or ongoing balance requirements with this high-yield savings account.
They have a simple savings calculator on their website that shows you how much interest you'd earn with them vs a big bank.
For example, I put $10,000 with a recurring deposit of $100 on a weekly basis. In five years, I would make $3,604 instead of the national average, which would yield $543. That's a difference of $3,061.
You might also like this platform as they offer a robo-advisor investing service that can help you effortlessly invest in stock index funds. The minimum initial investment is $5.
6. Synchrony Bank
Synchrony Bank is another bank to consider for its high-interest savings account. In fact, their High Yield Savings account consistently pays one of the highest interest rates on this list.
The account is free to open and maintain. Your entire account balance earns 3.00% annual percentage yield.
Unlike some online banks, you won't have to receive qualifying direct deposits or maintain a minimum balance to get the highest rate.
Synchrony Bank also has attractive Money Market and CD rates as well. See their website through the above link to get more information about their other interest-bearing accounts.
7. Discover Bank
Discover Bank offers robust savings accounts that easily keeps up with the competition with high interest rates and non-existent fees.
Their savings account has a competitive rate that's in line with the other high-yield savings accounts mentioned here and applies to the entire balance.
You might consider this bank if you want a checking and savings account with many features at the same place.
8. American Express® Personal Savings
American Express® Personal Savings High Yield Savings Account earns 2.75% APY on the entire balance. Their online savings accounts also have no monthly maintenance fees and no minimums.
They offer convenience and flexibility by allowing you to easily link your existing checking accounts seamlessly and allow you to link up to three accounts.
You can also make up to nine withdrawals and transfers each month. Most online savings accounts only allow you to make up to six withdrawals.
American Express National Bank offers customer service 24 hours a day, 7 days a week. Plus, they are member-FDIC.
9. Barclays Online Savings Account
British-based international bank Barclays also has an online savings account that has a high APY, no minimum balances to open and zero monthly maintenance fee to maintain it.
Your entire savings balance can earn 3.00 % APY.
The Barclay website has a free resource called Savings Assistant. It helps you calculate how much you to save based on a particular goal, what you can contribute monthly, and how much your goal costs.
I tested it out and put in "retirement" as the goal, with $1,000,000 as the cost and a monthly contribution of $2,000. When I hit "calculate," it said I'd need to save for 41 years and 5 months to reach a million.
If you want to trust the name of a big bank like Barclays but want a competitive rate for savings, this account is a great choice. Better yet, they are member-FDIC.
10. Capital One®
Capital One® 360 offers the 360 Performance Savings account that earns competitive 3.00% APY interest rates on all balances.
There are no monthly fees or balance requirements to keep the account open. The initial minimum deposit is $0 too.
You can open up to 25 sub-accounts to track different savings goals.
For example, you may have three savings-based goals, including a holiday fund, vacation fund and emergency fund.
Capital One® 360 also has locations in many large cities that are a hybrid of a bank, cafe and workspace. You can go there and learn more about their products and services, get a cup of coffee and hang out.
This bank can also be a good option if you want a free checking account with exciting perks. In addition, they are member-FDIC.
Related Article: Tellus Review: Real Estate That Pays Like A Savings Account
How Do These High Yield Savings Accounts Compare?
| | | | |
| --- | --- | --- | --- |
| Bank Name | Minimum Opening Deposit | Maintenance Fees | Min Monthly Balance |
| Axos Bank | $250 | $0 | $0 |
| Barclay Online Savings | $0 | $0 | $0 |
| CIBC Agility | $1,000 | $0 | $0.01 |
| Ally Online Savings | $0 | $0 | $0 |
| Marcus by Goldman Sachs | $0 | $0 | $0 |
| Synchrony Bank | $0 | $0 | $0 |
| CIT Bank | $100 | $0 | $0 |
| Discover Bank | $0 | $0 | $0 |
| American Express Personal Savings | $0 | $0 | $0 |
| Capital One | $0 | $0 | $0 |
Frequently Asked Questions?
You have questions about high-yield savings accounts. And we have the answers!
What Is a High-Yield Savings Account?
The structure of a high-yield savings account is the same as other savings accounts. Like a regular savings account, you can tuck funds into this account for later use. But the difference is that your high-yield savings account will pay you a much higher yield than the basic version of a savings account.
For example, many of the savings accounts found on the list above pay more than 2.75% APY. That's significantly higher than a regular old savings account, which might pay you an APY as low as 0.01%.
If you are looking for a place to stash long-term savings, a high-yield savings account is a great option. You'll have quick access to cash when you need it without giving up the chance to put your funds to work for you.
Are High-Yield Savings Accounts Safe?
Yes. High-yield savings accounts are a safe place to store your cash, as long as you work with an FDIC-insured bank or NCUA-insured.
When a bank account is FDIC insured, it means that your funds are insured for up to $250,000. Even if the bank closes down, you'll be able to get your funds back. With that, you'll be able to recover up to $250,000 of your funds held in deposit accounts at the institution. When working with a credit union, NCUA insurance offers the same level of protection.
In order to keep your funds safe, make sure to work with a financial institution that offers the appropriate insurance levels for your savings. Don't stash your savings in an account that isn't FDIC or NCUA insured. Otherwise, you could be in a tough situation if the worst happened.
How To Choose the Best High-Yield Savings Accounts?
When choosing the best high yield savings account, an obvious factor is the APY offered. Of course, a higher APY means that your savings will earn the most bank for your buck.
However, that's not the only factor to consider. You'll also want to look for banks that have an easy platform to work with. The highest APY in the world won't make up for a bank that makes it challenging to pull funds out when you need them.
Since many choose to keep their emergency fund locked up tight in their high-yield savings account, ease of access is absolutely essential. After all, you never know when an emergency is going to strike. You'll want to avoid the possibility of a hassle when you need access to your savings.
And of course, it's critical that the savings account offers appropriate insurance. You shouldn't work with a high-yield savings account that doesn't come with FDIC or NCUA insurance. Otherwise, you could be putting your hard-earned funds at risk.
What Should You Consider When Choosing a High-Yield Savings Account?
As you sort through all of your options, there are many factors to consider. But a few of the most important include the APY, any fees, and withdrawal options.
The Annual Percentage Yield (APY) indicates your interest rate for one year. A higher APY means that your savings will work harder for you. With that, you'll want to seek out the highest APY possible.
A high APY is a priority. But it must balance well against the fees required to maintain your account. In general, it's a good idea to avoid any high-yield savings accounts with a monthly fee. You are looking to grow your money. Paying a fee for that privilege is counterintuitive. Plus, it isn't necessary because many financial institutions offer a fee-free version.
Bonuses can play a role in your decision. Many banks offer a bonus for opening your account, on top of the interest you'll already be earning. Depending on the bonus, it could sway your decision. After all, why shouldn't you get a bonus if it's on the table?
Finally, make sure you have easy access to the funds when you need them. Although you might not plan to regularly tap into your savings account, it's important that you can easily pull out your emergency savings when you need to. Otherwise, it defeats the purpose of an easy-access savings account.
The right withdrawal methods vary based on your preferences. You might want ATM access to pull out cash or a fast online transfer option to your connected accounts. If you have a preference, make sure the high-yield savings account you choose offers what you are looking for.
Summary
As you can see from the list, many of the savings accounts from the most competitive online banks are similar in APY, have no fees and even provide you with calculators to determine how much you need to meet your goals.
Is a reputable name brand important to you? If so, you might want to go with Barclays, American Express or Discover. But, if you want stellar customer service that's U.S.-based, try Ally Bank.
Ultimately, it can be better to use online banks and credit unions as opposed to brick and mortar banks to ensure you get the best return on your savings.