If you have children — or know someone who does — you might know something about toy prices. It can get expensive to buy toys for kids, especially since they then outgrow the toys and want new playthings.
Luckily, there are several legitimate ways you can get free toys. Read on to find out how you can get free toys for your kids, grand-kids or other children in your life.
How to Get Free Toys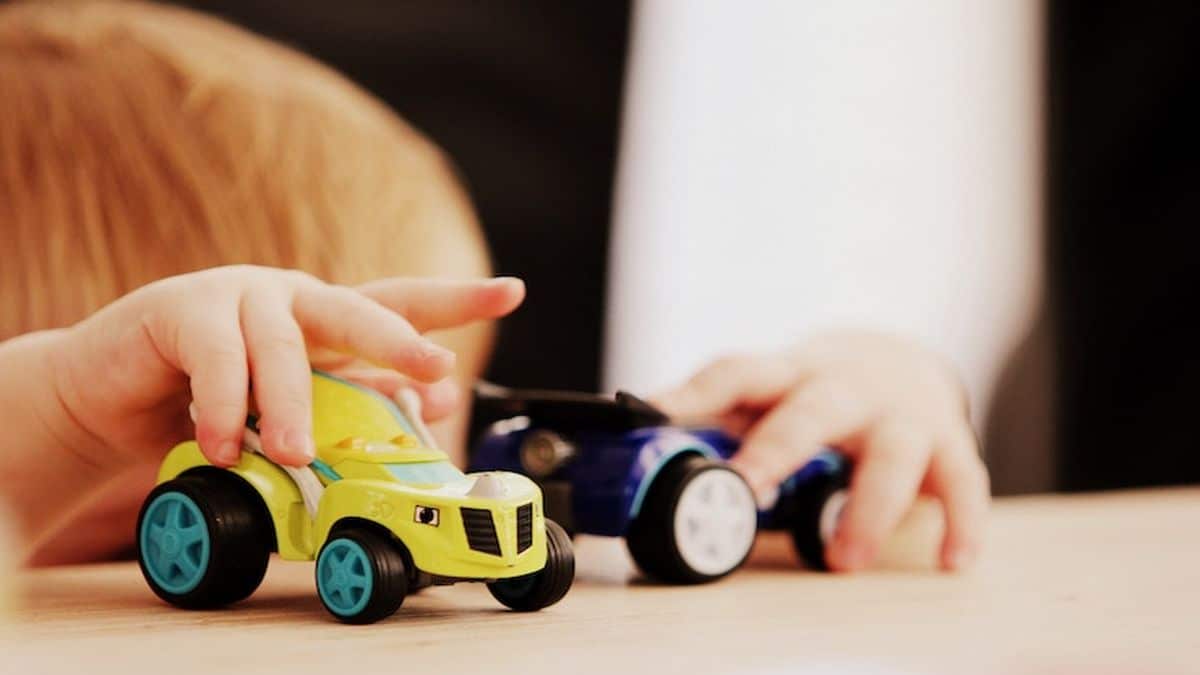 Some of these ways to get free toys take more work than others. But all of them will get you toys at no cost to you.
You can give the free toys you get to your kids, or give them to others. My mother-in-law always had a bedroom full of toys for her grandkids to play with when they were little.
And she never paid full price for any of them. She always got them for free or for cheap. Here are some of the ways you can get free toys.
1. Sign Up to Become a Toy Tester
Toy companies like to have kids test toys and put reviews on social media sites. They tend to want kids from toddler age to pre-teen. Here's how it works.
First, they'll send you the toy for free. Next, you'll have your child play with the toy. Then, you'll post your opinions (or your child's opinion) on your social media site or on the company website.
In exchange for your "work," they let you keep the toy. Here's how you can find out when free toy giveaways from companies are.
Start by liking and following your favorite toy companies on Facebook.
Tell them you want in when they ask for toy testers.
That was easy, right? Note that the more active you are on social media, the higher your chances of being selected.
This is because toy companies are looking to expand their names. If you have a lot of followers and are active in a positive way, toy companies will gravitate toward that.
Also, some companies like video reviews. If your child is comfortable in front of a camera, all the better.
Tip: Start signing up to be members of toy company groups, like the Fisher Price Family Club. This can help you increase your chances of getting asked to test out toys. Visit your favorite toy company's website for more information.
2. Check Freebie Websites
Have you ever visited any of the dozens of "freebie" websites? These sites focus on sharing how you can get lots of stuff for free.
Truthfully, you can get just about anything that's not too expensive for free. This is because companies love to give away free samples of the stuff they sell.
If you know where to look, you can learn how to get on these companies' giveaway lists. The freebie sites compile this information so you don't have to search on your own.
When you visit the freebie sites through the link above, check their "categories" list. This is typically located on the top, left or right sidebar.
As you search the categories, look for the word "toys." Click on it and you'll be directed to a page that tells you all of the ways to get free toys.
Most of the toys are pretty small, but they are free. Some companies will require that you sign up for their email list before they send you the free toy. Others might have you send a self-addressed, stamped envelope.
Note that not all freebie sites have toy sections. You'll have to visit the sites you find and see if they do.
3. Visit Garage Sales
I'm always surprised at how many garage sales have "free" bins. To be honest, parents often just want certain items gone. The decluttering is the goal, not the money-making.
So they'll put a bunch of toys in a bin marked "free." People can come and take whatever they wish out of the bin.
And contrary to popular opinion, often it's not just junk toys in garage sale "free" bins. I've been to many sales where there are some really nice toys for free.
Some tips for finding the best free toys at garage sales include:
Hit city-wide garage sales. You'll be able to find a lot of houses within close proximity.
Try hitting more affluent areas. You may find more freebies and nicer toy choices in general.
Try haggling. If a seller isn't in the mood to haggle, they may give you a toy for free even though they were trying to sell it.
When my kids were younger, we got a lot of nice toys from garage sale "free" bins — stuff I couldn't believe people were giving away. One time we got a Fisher Price Little People farm set for free. Another time we got a little riding toy for free.
Look around. You might be surprised at what you'll find hiding in garage sale "free" bins.
4. Check Craigslist
Craigslist has three sections that you might find free toys in. The first is their "free" section. The second is their "toys and games" section. Thirdly, you can check the "baby and kids" section.
People give toys away on Craigslist for the same reason they do at garage sales. They just want the stuff gone. You might be surprised at some of the free stuff I've found when visiting my local Craigslist site.
In the "free" section:
A kid-sized kitchen playset
A nice high chair
An activity table
An entire set of Rescue Ranger toys
In the "toys and games" section:
Two free swing sets
A Littlest Pet Shop pet house
Free skateboard ramps
A free doll house
In the "baby and kids" section:
A free Ikea children's table
Free outdoor slides
A free exersaucer for babies (those things they sit in and play)
Free kids' picnic table
A collection of Little Tykes toddler toys for free
Seriously, you could get your child an entire collection of free toys on Craigslist. At least that's what I found in my area. And all of the stuff I found was clean and in really good shape!
This is one route for getting free toys where you could rake in a serious bounty.
5. Check With Local Life Care Centers
I volunteer at a local life care center in my city. A life care center helps young and/or struggling moms and moms-to-be with caring for their children.
Many life care centers have free toys, clothes and other baby items available. In our life care center, we have a small "store."
Expectant parents and parents of young kids can "shop" at the store to get what they need for free.
Note that with most life care centers there are stipulations for getting free toys and other stuff. At our center, parents need to take classes on parenting.
The classes might be about how to care for your baby. Or about how to manage your finances responsibly.
For each class they take, parents earn coupons. Each coupon has a different dollar amount. They use their coupons to shop at the life care center store.
Each item for sale is priced with a dollar amount. However, the recipients don't pay with cash. Instead, they use the coupons they've earned to get the items for free.
Store items are donated by supporters of the life care center. In our life care center you can find a variety of toys, clothes and baby necessities like diapers or high chairs. It all depends on what supporters have donated or given away recently.
Do an internet search for "life care center near me" to find a local life care center where you may be able to get free toys.
Note that many life care centers have age limits on recipients of services. For instance, at our center, you can receive services until your child is age two.
6. Check With Toys for Tots or Other Ministries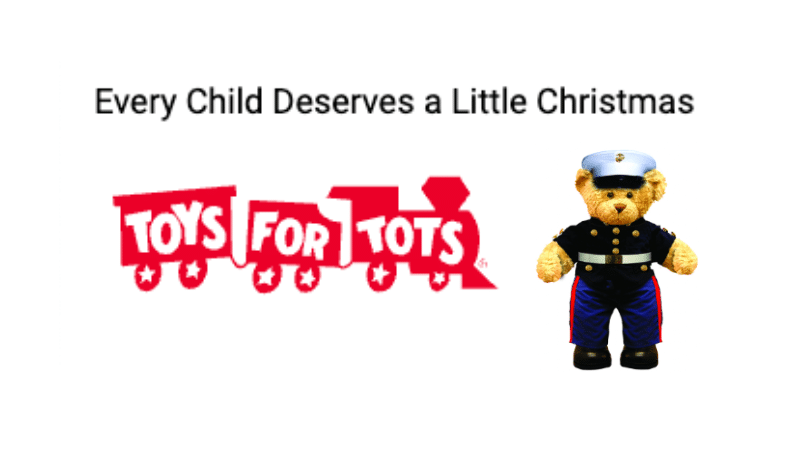 You may qualify to get free new toys for your kids at Christmas through Toys for Tots. Note that Toys for Tots typically requires you have some type of financial hardship to qualify for free toys.
A hardship might mean you:
Suffered a recent job loss
Are eligible for welfare services
Recently left an abusive relationship
Or some other hardship that has impacted your finances. And of course, you can only get free toys from Toys for Tots at Christmas time.
However, I also would recommend checking with local churches or other ministries. They may also have programs that offer free toys for your kids.
Related: 26 Surprising Statistics About Welfare In America
7. Check Facebook Marketplace
Another place you might be able to find free toys is through Facebook. Again, people often give toys away just because they're eager to declutter.
As with Craigslist, when I checked my local Facebook Marketplace site, I found dozens of free toys available. Check yours and see what you can find.
8. Check Freecycle
The Freecycle network is a great way to get free toys. You can also use it to recycle toys or household goods you no longer want or need.
It's free to join Freecycle and accept free items people in your local area are giving away, including toys. You can join as many towns as you want, but make sure they are within a distance you're willing to drive because you must pick the items up yourself.
Freecycle also has the option to set up a Freecycle circle with local friends and family. This allows you to borrow or accept items for free from people you know.
Freecycle's premise is to keep items out of landfills while helping people in your local area get what they need. For example, since kids often stop playing with toys after only using them for a time or two, you could get like-new toys for nothing on Freecycle.
9. Write to USPS Operation Santa
USPS Operation Santa is the United States Postal Service's way of helping families and kids in need.
Kids can write letters to Santa telling him what they want for Christmas. The USPS removes all personal information from the letters and publishes them online for anyone to read and adopt. People who adopt kids who want toys buy them and ship them via USPS anonymously because it's supposed to be from Santa.
It's easy to write a letter to Santa via Operation Santa. You can download a free template or create your own letter. Make your letter as specific as possible, so people who adopt the letters will know what your child wants.
Mail your letter to:
Santa
123 Elf Road
North Pole, 88888
Make sure to include your return address so Santa knows where to send the gifts!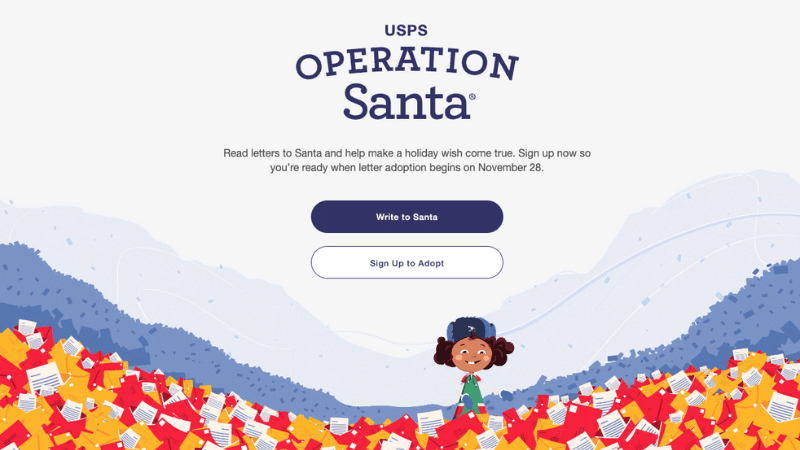 10. Join Far Out Toys Fun Lab
If you want to get free toys and don't mind testing them out, sign up for Far Out Toys Fun Lab. When you sign up (it's free), you get on the list to try new, fun toys.
Far Out Toys makes some of the most popular toys, including Ryan's World and Love, Diana, both toy brands inspired by Youtube Channels.
When you sign up, include as many details about your child's interests as possible to match them with many reviews.
When chosen, you'll receive free toys to play with and review, and you get to keep the toys. Sometimes, kids and parents are also included in a paid focus group. This means you earn compensation and get free toys.
Summary
Managing your holiday budget can be overwhelming. The good news is there are several places you can get free toys.
Hopefully one of the options above can help save you some money.
Related: 30 Legit Ways to Get Free Books For Kids