Believe it or not, there are tons of sites that offer ways to get free stuff.
As I researched for this article, I was absolutely astonished at how many ways there are to get free stuff online.
The freebies include all sorts of different items like free gift cards, beauty products, free gas cards, household cleaners and more.
These items are generally given away by companies looking to promote their products. They desire to get potential customers to try something new in hopes of gaining their regular business.
Just on your birthday alone, you could score a ridiculous amount of birthday freebies. But, luckily getting free items online doesn't just apply to birthday boys and girls.
Where to Get Free Stuff Online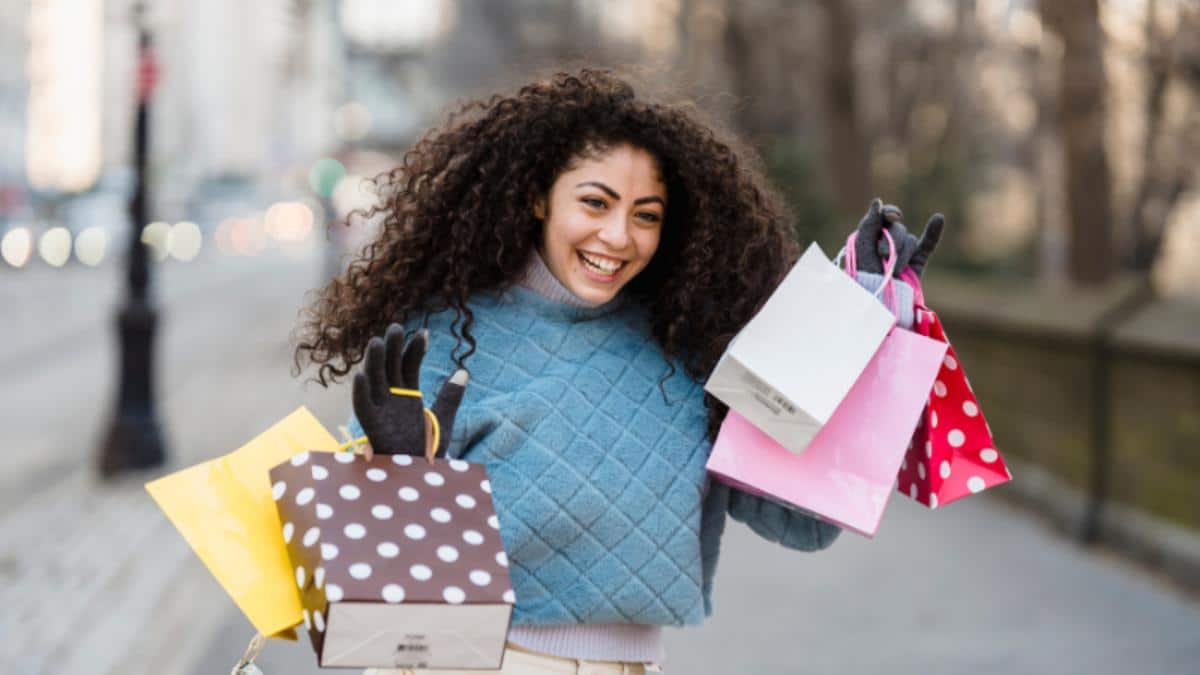 By visiting one (or all!) of the sites below, you can find nearly unlimited access to free stuff online.
I found many sites but narrowed the list down to the ones I found most user-friendly and with the least amount of personal information needed to participate.
1. Try Products
Try Products has a super inviting site that features a no-catch way of getting free things to try.
The site is easy to sign up and get started. Plus, each day they feature a daily giveaway.
What we love about the site is how well they communicate. Plus they offer full size items for you to try. My first offer was to test 2 full size Yankee Candles and I even got to choose the sent I prefer.
The site offers:
Test out full size products
Taking advantage of sponsored offers
Win free products
2. PINCHme
PINCHme offers new samples each Tuesday.
It's free to join and you get to keep the products you test. Over six million members have tested 20 million samples.
At this time, PINCHme only sends samples to the contiguous 48 U.S. states.
3. Just Free Stuff
Just Free Stuff is a comprehensive site offering deals and free samples on just about anything you could think of.
Along with basics like beauty, baby and pet samples, they share details on how to get free samples or products on educational products, games, eBooks, clothes, and more.
The site also offers a free CD's section. When I clicked on that category, there were offerings for free CD's that focus on different subjects such as personal finance education and there was a Disney cruise planning CD as well.
They share coupons and contest info too, and they also have another category titled "Bored?".
So, if you want to know what that category is you're going to have to head over to the site and visit.
4. Swagbucks
Swagbucks is certainly one of the easiest ways to get stuff online.
With Swagbucks, you can earn points by searching online (something you probably already do anyway), shopping, taking surveys, watching videos and more.
With the points you earn with Swagbucks, you can get free gift cards to many popular stores such as Amazon, Walmart, Target and hundreds more.
Bonus: You can also get a $10 sign up bonus and anyone 13 years or older can join Swagbucks.
5. InboxDollars
InboxDollars is similar to Swagbucks and is another leading company that pays people for doing things they're probably already doing anyway.
Inbox will pay you points for playing video games, watching videos, taking surveys, downloading apps and more.
Also, you get $5 bonus just for signing up!
As with Swagbucks, you can then trade your earned points in for free gift cards to your favorite stores.
6. Similac
Are you expecting a baby soon? Similac offers up to $400 in baby formula samples and coupons. You will also get free nutrition guidance information too.
Other baby formula producers may also offer free samples.
It's also possible to get free samples by creating an online baby registry from Amazon, Target, Walmart and others.
7. Rebaid
Do you shop at Amazon? Rebaid lets sellers offer products for free or at a steep discount. You must buy the product and Rebaid rebates your purchase within three days.
Full rebates are available for health supplements, clothing, pet supplies and more.
8. Free Samples.org
The Free Samples name says it all. The site says it updates every twenty-four hours so you can have the most updated access to free samples and other free items.
Items they had showcased for free:
Cleaning products
Food products
Coffee samples
Dog food
Bandages
Vitamin supplements
The site also shared coupons for getting free drinks and other stuff at a variety of national chain restaurants, coupons for everyday items you find at grocery stores, and various coupons for other stores and companies.
Related article: 15 Ways to Get Free Samples by Mail (No Surveys)
9. Freeflys
Freeflys is a popular freebie site that has even earned a regular spot on the widely viewed Today show. You can browse free samples by type such as food samples, beauty samples, health samples, samples for kids and more.
They also share hundreds of coupons for everyday items and available sweepstakes entries too.
There is a space where you can register to receive daily emails about Freeflys free samples and other deals, or you can browse for free without signing up.
10. TheFreeSite.com
The Free Site is one of the oldest freebie sites with an extensive list of offerings. Most of the options are for digital freebies like apps and downloads. They even have a free sample section.
There are also seasonal freebies and offers for international visitors.
Some physical product samples are also available on TheFreeSite.com as well.
11. Go Freebies
Go Freebies shares their free sample links right on their home page in blog post form, which is nice for convenience. They also share free sample information in a sidebar on the left of the page.
Bonus: those signing up for their daily newsletter are entered into a drawing for an Amazon gift card.
12. 2000 Freebies
Although the 2000 Freebies site is a little simplistic in its design, that doesn't take away the ability to search out free samples easily and quickly.
The site shares free sample offerings by the current month. They're found under a "Hot Freebies" section in an easy-to-use sidebar that is organized alphabetically, by type, or by listing newest offers first.
Related article: 8 Legit Ways to Get Free Laptops
13. LiveAbout
An extensive online resource for many topics, LiveAbout lists a handful of the best freebies by mail each day. You should check daily to see sign up before supplies run out.
The offerings can include magazine, flower seeds and satellite radio free trials.
14. I Love Free Things
I Love Free Things is an easy-to-use site that simply shares hundreds of pages on how to get free products or free samples. Their search engine allows you to click on the Free Stuff or Free Sample categories.
You can also browse by their most popular "free" items: baby, beauty, food, clothing or stickers.
They also have a search button that allows you to type in a specific keyword, such as "laundry detergent" or "restaurant" to find freebies in those genres.
Related: 23 Legit Ways to Get Free Baby Stuff
15. Sweet Free Stuff
Sweet Free Stuff shares the most popular free sample offerings currently available, such as pet food, beauty products, and baby products, just as most other sites do.
They have a category for birthday freebies too, sharing which companies give free samples or meals on your birthday.
16. My Free Product Samples
The My Free Product Samples site does what it says: offers free samples with no strings attached.
The types of free samples they offered ranged from free music samples, free book and magazine subscription samples to free "happy" samples (Want to know what "happy" samples are? Just check out the site).
They also share popular sample offerings like health, beauty, kid and medicine samples. Bonus: they share store giveaways and sweepstakes entries as well.
17. Freebies4Mom
This site does lean toward advertising free samples that benefit moms, but it also has enough other free sample offerings to make it worthwhile for non-moms to check out too.
Pool cleaning kits, free food samples and free health and beauty products for men and women alike were available when I looked at the Freebies 4 Mom site.
18. Walmart
Walmart sometimes gives away sample boxes containing a variety of different products at different times of the year.
When I checked the page at this writing, the free sample boxes they were giving away included a beauty box (when you sign up, you get a different beauty box at four different times during the year) and they also had a box of baby samples you could sign up to get.
For instance, you may have to complete a baby registry to get baby samples.
From the site page, it looked like you could get quite a bit of stuff in each box. They do charge a five dollar shipping fee for each freebie box, however.
19. Sample Source
Sample Source is different than your average free samples by mail website. First, sample boxes are available on a seasonal basis.
You can join Sample Source, take a profile survey and request a sample box that matches your interests.
You can receive a box that contains some of these items:
Beauty care
Makeup
Household cleaning
Food and snacks
No purchase is necessary but you will need to rate the items you receive. Your feedback helps companies improve their product and you may qualify for more samples in the future.
While you can't receive free samples often, the product quality can be better than what most sites offer.
20. Freebies.org
Freebies.org is another great site that has info on tons of free samples.
They share information on giveaways for categories such as:
Free books
Food
Cosmetics
Feminine hygiene
Health products
Audiobooks
Magazines
Pet products
You don't have to join to take advantage of their free sample offerings. However, like other sites, Freebies.org does state that if you sign up for their email list, you'll get access to more free stuff.
You'll be first in line for free offers so that you don't miss out on freebies that have a "while supplies last" limitation.
Some of the cool freebies I found on the site at this writing included free ice cream (woohoo!), free samples of shampoo and fragrances for both men and women, and free samples of both cat and dog food.
This site also has a blog that shares information on some of the bigger, more enticing free stuff giveaways they find.
21. Freebie Depot
Freebie Depot is yet another site that offers something for nothing – who can turn that down? However, along with sharing info on free samples, they also share about product offers with ridiculously big money savings.
Those bonus offers might not be free, but they can save you bunches of cash.
For instance, they share specifics on Amazon's daily Hot Deals. They also had a blog post on 10 Ways to Get Cheap K cups.
Related: Reusable K Cup: It is worth it for the Keurig?
The site is easy to use with clear and specific categories listed at the top. For example, their "samples" tab shares about available free samples and their "boxes" tab shares about available sample boxes.
This site was attractive, easy to use and makes it super easy to get free stuff.
22. Free Stuff Finder
Free Stuff Finder is an expansive site that is well laid out and very user-friendly. The very first tab category on the site is the "free stuff" tab. It makes it really easy to find the free sample offers.
The site shares specific offers on back to school deals, has a coupon database, and videos on couponing.
Also, it has a site category sharing the latest ads from some of the biggest store names such as Target, CVS, and Walgreens.
One thing I like about this site is that it is the brainchild of a hard-working wife and mother. Her passion is to help others save money and live a better life while finding free products or great deals.
The "About" page shares her very cool story, along with pictures of her "freebie" stockpile.
This woman knows what she's doing when it comes to finding free stuff.
The pictures of the shelves of free stuff she has amassed testify to her knowledge in the area of getting free stuff.
Also, if you love free samples by mail, she offers a recent list, how to acquire plus training videos to 'score free samples.'
23. All You
All You is sort of a freebie giveaway site and a magazine combined into one. The tagline reads Your Guide to the Best Freebies. I found the site super easy to use and attractively designed as well.
When you reach the homepage (just click on the link above), you can hit the "your guide to the best freebies" banner. The site will then take you directly to the latest freebie deals.
Under the banner on the freebies page, you can search via a category taskbar or search via scrolling down through the blog posts. One of my favorite blog headers I found as I scrolled was the "Family Fun" post.
In the article, they shared eight different places you could get freebie entertainment options for families. For example, you can get a free movie ticket at a participating movie theater.
Benefits for visitors through their magazine categories, such as:
Food
Family
Health
Lifestyle
Smart shopping
Coupons and deals
It also has a direct link to the All You online magazine. It features up to date articles as well as some of the popular articles from back issues of the magazine.
And of course, they had a link on the site where you could find information on where to buy the print magazine.
You can also subscribe to the print magazine if you like holding that paper directly in your hands (my favorite way to read).
24. Hey It's Free
The Hey It's Free website was, like many of the other sites mentioned here, attractively designed and easy to use. The site's homepage features a blog listing each freebie and the information on how to get it separately.
However, you don't have to scroll through the blog posts if you are looking for a specific freebie.
Instead, you can use the search bar located in the upper right hand of the page or go directly to the "Top Freebies" tab.
I also liked that they had links to other popular freebies sites located on their right sidebar.
25. Target
Like Walmart, Target also has a program where they occasionally give away sample boxes. When I searched online at the time of this writing, I only found one available sample box. However, you may be able to find others as well.
The link included above led to a page listing all currently available beauty sample boxes.
Unlike Walmart, the boxes available at Target aren't totally free, but they are a really good deal. In a recent sample box, you get $28 worth of beauty products for only $7.
Either way, whether you choose Target sample boxes or Walmart sample boxes (or both!) you are getting a whole lot of value for the price.
26. Bzz Agent
Bzz Agent describes itself as an "international network of consumers who voluntarily participate in word-of-mouth campaigns for a variety of products and services."
Here's how it works:
Go to their website and create a free membership.
Then fill out some surveys that help them gauge your different interests and determine what types of products you use on a regular basis.
After that, you get you free samples of products to try for yourself and your family. You then share your honest opinion about those products on your Facebook, Twitter, and other social media sites, or on your blog if you are a blogger.
You get to try new products for free, and then tell your readers, friends and family members whether or not the product was a good find.
It's a great site if you like trying new things and sharing your opinions with others.
27. Daily Goodie Box
You got to love the name of this company, Daily Goodie Box. If you are like me and get excited when the Amazon delivery driver drops a package at your front door, then you will love this company.
Simply sign up and the company will send you free samples and even full size products. From snacks, to household items. In return they want your honest feedback on the items.
They have a TrustPilot score of 4.9/5 starts. That shows they are well loved.
28. ShopGala
ShopGala is a website where you can easily sign up for free in just a few minutes to get free samples that are seasonal by mail.
They have new samples shipping out every month.
29. Treat Spot
Treat Spot partners with hundreds of new and tried-and-true brands to provide you with free stuff- everything from tea to vitamins, sparkling water, and more.
They list new offers daily, some for free products and others for major savings on big brands.
Free products are limited, so check back early every day to try the newest products.
Treat Spot will also email you when you have earned a free product.
Additionally, if there are products not offered as free to try but you want to try them, they offer a high-value coupon code for a significant discount.
Before You Start Signing Up For Free Stuff
I also found as I checked out the various free stuff sites that there are some things you should be aware of.
For instance, it's important to note that not all sites claiming to give away free samples or other free stuff are legit.
In my research, I found a few sites that had "get this free" headers that only gave away the sample or product if you qualified, or you may have had to take a survey or make a separate purchase of a product to qualify.
I also found freebie sites that don't actually share how you can get free samples. Instead, they share links to other sites that may or may not be legit.
So be sure to read the fine print when you're checking out sites that offer free samples and other free stuff. If a site seems too cumbersome or seems sketchy, you may want to avoid it.
Knowing where to get free stuff really can be a great way to save a lot of cash.
If you have ever visited websites of extreme couponers or people who have learned the art of getting free samples on a professional level, you probably know that there are ways to get everyday necessities such as toothpaste for free all year long.
Now, some of this couponing and free giveaway stuff can take up a lot of time.
It's up to you to visit the various freebie sites and find out which ones work best for you and help you to get as much free stuff as you can without consuming up an overabundance of your time.
If getting free stuff takes up too much of your time, it might not be worth the money you save. Instead, you may want to shift your focus to make money.
Strategies for Keeping Up With Free Stuff
Learn to create your own system for finding and signing up for free stuff. Design a system that works around the number of hours you are willing to devote to the project.
Then, learn to maximize what you get for free within that time frame.
Then, make a place in your home to store all of your free goodies. I suggest storing them on shelves similar to how grocery stores stock their products.
Doing this will make it easy to assess what you have and what you need. And, it will make your freebie storage area easy to use.
You could store freebies you use in your own family separate from freebies you might use to give away as gifts or to those in need.
It's is a great way to have an easy-access stockpile when gift-giving opportunities or charitable opportunities come up.
Frequently Asked Questions
How can I get free stuff online?
The quickest way to find online freebies is by visiting a freebie website. Most sites list their latest freebies daily at the top of the homepage.
Are online freebies really free?
Most free product samples are truly free but you may join a mailing list to receive future offers or product news. You will need to unsubscribe from this list. Some offers for physical products require you to pay postage fees.

For free subscriptions, you will need to cancel before the trial period ends to avoid charges.
Does Amazon give away free stuff?
Amazon sometimes gives away free samples or trial subscriptions. You can qualify for the best offers if you have Amazon Prime membership.

Another way to find free Amazon products is by using Rebaid, a service that rebates you purchase up to 100% on featured items.
How can I get free stuff online?
There are several ways to find free items online. One option can be visiting different freebie websites or joining an email list. Some sites send weekly emails and others send daily updates.

You can also join shopping rewards apps or store loyalty programs that sometimes offer free items.
Who can get free stuff online?
Most free samples require you to be at least 18 years old to request samples. Some digital downloads such as apps or ebooks are available to teens as young as 13.
Are there free stuff scams?
Unfortunately, there are scams from sites and apps claiming to offer free stuff. In general, legit free samples only require your name and mailing address.

Websites may also ask for your email address to send future correspondence.

Never provide your Social Security number or credit card number to get a free sample. If you must spend money, make sure you only pay for shipping charges or the sample box from a reputable company like Target or Walmart.
Summary
By creating a freebie stockpile for yourself as well as for others, you can use free stuff to save yourself money. And, by donating your free items, you can help make the world a better place.
Not only can you get free physical items, but you can listen to music for free or watch movies for free as well.