Are you wondering how to make a will without a lawyer? Online will makers could be the solution you need.
Most people think making a will is expensive or time-consuming. Many of us have term life insurance to protect our families. However, we have never gotten around to making a will.
The best online will makers let you draft your last will and testament or provide you with other necessary legal documents. Sometimes, you can even do it for free!
Your online will can be legally binding, just like one a local lawyer drafts.
Top Online Will Makers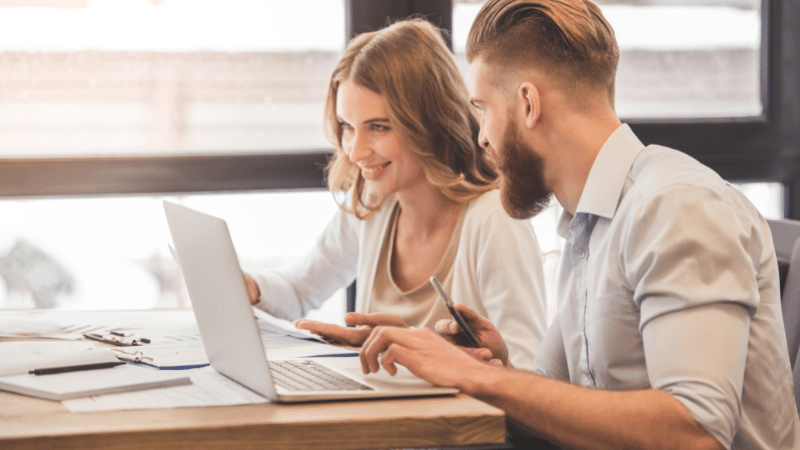 Most households can make an online will in less than 15 minutes. You can appoint guardians for your children and choose an executor.
Your online estate plan is state-specific and legally valid. Instead of watching TV one evening, you and your spouse can draft your will to protect your assets.
While anyone can get an online will, complex estates should consider using a local legal professional to ensure their legal documents are valid. Some examples include owning a business or having property in multiple states.
1. Trust and Will
You can nominate guardians, make a will or create a trust at Trust and Will. Plans start at $39, and you can make unlimited updates free of charge for the first year.
Although Trust and Will isn't free, getting legal support with this company is cheaper than hiring a lawyer who can easily cost $300.
Below is a quick overview of the three plans Trust and Will offers.
Guardian
Best for nominating guardians for your children, you pay $39 and can other estate planning documents like spousal documents for a total cost of $69.
This plan doesn't include a last will and testament, which states your final arrangements and who inherits your assets.
After the first year, it costs $12 a year to make additional changes.
Will
This mid-tier plan costs $159, and you can add spousal documents for $100 more. Choose this plan if you want to make a last will and testament.
For instance, to decide who inherits your assets, list your retirement plan beneficiaries and your final arrangements. Living wills can also be made to express your medical care wishes.
If you have pets, you must pick this plan to nominate their guardians. You can make all document revisions after the first year for $19 annually.
Trust
Making a trust costs $599 plus $100 to add documents for your spouse. Revisions to this legal document are free for the first year, and you pay $39 each additional year to make changes.
This is the only trust and online will option that lets you avoid probate court. Avoiding probate reduces the time and cost it takes to distribute your estate.
Key Features
Can make a basic or complex estate plan
Avoid probate by creating a trust
Money-back guarantee with every plan
Provides other legal documents
Cost: $39
Learn More: Trust & Will Review: Is It Worth It?
2. Fabric
Fabric is life insurance company that has a free online will maker. You start by answering several questions to personalize your will. Free will revisions can be made at any time.
It's even possible to add these features to your will:
Child guardians
The executor of the will
Beneficiaries
Final arrangements
Mirror wills (identical wills for spouses)
You can store your online will and bank account information in the Fabric Vault. This cloud storage tool is free. It is an easy way to reduce the stress that a widow or family faces trying to transfer your accounts into their name.
Fabric offers term life insurance, as well. You are never required to purchase life insurance through Fabric to make an online will.
But if you need to get a policy, you might qualify for a no medical exam life insurance policy in as little as 10 minutes.
Key Features
Lets you create a free online will
Can store your online will and personal information in their data vault
Term life insurance is available
Cost: Free
3. FreeWill
You can use FreeWill to create a will at no cost. Even their power of attorney and living will forms are free.
California residents can make free revocable living trusts.
Although it costs money, FreeWill can pair its forms with an attorney if you need expert legal documents and advice.
The FreeWill lawyer service may still be cheaper than a local lawyer. It can be worth your time to compare costs.
The main reason FreeWill is free to use is that they encourage charitable giving. Nonprofits partner with FreeWill to cover the expense of making online wills.
Key Features
Free to use
Can pair with an attorney (for an extra cost)
Cost: Free
4. Rocket Lawyer
You can make a living will, financial power of attorney and more using Rocket Lawyer. It's free to try Rocket Lawyer for seven days.
After that, you pay $39.99 per legal document plus fees for legal support like asking a lawyer questions.
Becoming a premium member costs $39.99 a month and includes these benefits:
Access to all printable legal documents
Ask legal questions to a lawyer
Review disputes with an attorney
30-minute phone consultation with an attorney
Discounts on hiring a Rocket Lawyer attorney
The one-time fee for these options for non-members costs between $9.99 and $59.99. If you only want to make a document once, Rocket Lawyer can cost less than other online will makers.
The one-time attorney service fees are affordable if you don't want to become a monthly member.
Key Features
One time or ongoing fee to make an online will
Attorney assistance is available
Can create documents for other events like buying rental property
Cost: Free
5. WillMaker.com
WillMaker.com offers a subscription service that can help you create a suite of estate planning documents. There are three levels to map out your estate plans:
Starter. The Starter bundle is $89 per year. With it, you can make wills, health care directives, and final arrangements.
Plus. The Plus bundle is $129 per year. With this download, you can make wills, health care directives, final arrangements, durable power of attorney, letters to survivors, and living trusts.
All Access. The All Access bundle is $199 per year and allows you to create wills, health care directives, final arrangements, durable power of attorney, letters to survivors, and living trusts. It also includes a one-year subscription to everplans to help you organize and securely store important documents.
The cost of each plan for their will maker is billed as an annual subscription. You can log into the platform to make changes as necessary along the way. The Plus and All Access options allow you to download the software to your PC or Mac to draft your documents.
Key Features
Can store documents in a secure place and share them with trusted advisors
Relatively painless way to create essential documents
Knock out several important documents with one software
Cost: $89 to $199
6. LawDepot
LawDepot gives you free access to all documents for the first week. You can print your documents during the free trial.
After the free trial ends, a license costs $35 monthly or $107.88 for an annual subscription. Either membership option provides full access to the LawDepot document library.
Another option is paying a flat fee between $7.50 to $119 to access a single document.
There are a variety of documents you can create, such as:
Last will and testament
Living will
Financial power of attorney
Revocable living trust
Gift deed
After deciding which documents you need, you can choose the best membership plan. For example, you can use other LawDepot documents if you start your own business.
Key Features
Offers a free trial so you can test out the service
Not just for wills
Cost: Free to start
7. US Legal Wills
Many of the best online will makers only provide service if you live in the 50 U.S. states. US Legal Wills offers wills for expatriates who live outside the United States.
You can also get a will if you have assets in Canada or the United Kingdom.
The following documents are also available for U.S. residents:
Last will and testament
Power of attorney
Living will
For expats, the cost is $39.95. Adding a spouse brings the total cost to $59.95.
Wills cost $19.95 for individuals and $29.95 for couples.
It's possible to make unlimited revisions to every document for the first year. After that, you pay $11.95 per year to continue storing your documents in the US Legal Wills vault and have unlimited revisions.
Purchase a multi-year storage plan is a great way to save money. For instance, a lifetime plan only costs $129.95.
This is the better option if you plan on keeping your will at US Legal Wills for more than ten years.
For extra peace of mind, you can pay $69 for their legal support team to review any legal document you feel needs additional attention.
Key Features
Expatriate wills available
Lifetime unlimited revisions and vault storage
40% discount for spouses
Lawyers can review your documents
Cost: Start at $39.95
8. TotalLegal
If you want a low-cost online will making service, TotalLegal is a great option. Their estate planning documents include a living will, power of attorney and more.
Each document costs $19.95 without a paid membership.
The TotalLegal Plan membership costs $9.95 monthly or $89 a year ($7.49 monthly). Paying the fee lets you make unlimited documents and access attorney services.
Premium members can print their legal forms or store them on TotalLegal's online vault.
Membership is open to the majority of locations in the US. Check their site to make sure your state is included.
Key Features
Low monthly or annual fee
Can make most estate planning documents
Attorney services available to premium members
Cost: $19.95
9. LegalZoom
LegalZoom is one of the best online will makers that has pricing starting at $39. You get a state-specific will, and you can make free revisions for the first 30 days.
If a court finds your online will to be invalid solely because it was created online, LegalZoom will pay you $50,000.
Upgrading to the Last Will and Testament bundle costs $179. This bundle includes free revisions for the first year, financial power of attorney, and a will.
Bundling also gives you access to LegalZoom's Legal Advantage Plus service for additional legal support.
You can have 30-minute phone consults to get personalized legal advice. Plus, membership includes a free attorney review of LegalZoom documents and unlimited revisions.
This legal access is free for the first year and costs $119.88 annually after that.
Key Features
Access to independent attorneys
$50,000 Peace of Mind guarantee
Free digital download for all plans
4.53/5 from Better Business Bureau
Cost: Start at $39
10. US Legal Forms
US Legal Forms offers an ongoing subscription to the platform, which includes estate planning documents. With the documents laid out, you can fill in the specifics of your situation. If you opt for the document packages, the prices vary based on the state.
Throughout the process, you can use the detailed document descriptions to guide your inputs. The platform promises up-to-date documents. If you run into technical issues, you can find support through US Legal Forms.
If you run into questions about the documents, Premium members can reach out to expert help through the platform.
US Legal Forms offers two subscription levels. The Basic option, with access to 85,000 forms, is $8 per month. The Premium option is $15 per month, and it comes with access to expert document help.
Key Features
Fair costs for living wills and power of attorney forms
Easy to use online PDF editor
Offers help to complete the documents for Premium members
Cost: Start at $8 per month
Are Online Wills Valid?
Online wills can be legally binding once you print them and have several signatures.
The first signature is the person (the testator) who makes the will. So if the will is for you, then you must sign it as the testator. Your spouse will need to sign their will.
More importantly, two non-involved people must sign your will, and these signatures must be notarized. Your bank may offer free notary services.
You will also need to see which services each online will maker offers. For example, you might only be able to legally assign guardians for your children but not your pets.
Also, a last will and testament that isn't a trust must go through a probate court. The court will legally decide who receives your property and gains custody of your children under the age of 18.
Finally, none of the statements in this article are formal legal advice. Check your local laws and ask your attorney for personalized assistance.
Do You Need More Than an Online Will Maker?
You should consider hiring a lawyer if you have a complicated estate plan or anticipate legal struggles between the heirs. They can also provide personalized advice that online platforms may not have the capability of offering.
For example, lawyers specializing in estate planning can help heirs receive their inheritance or pension benefits sooner.
A lawyer can also make it easier for your will executor to correctly follow your intentions, even if you have a simple will. The executor may not feel comfortable handling your estate plan if they don't have a legal background or are a first-time executor.
Finally, a local lawyer can help complete your other estate plan documents, such as:
Funeral wishes
Power of attorney
Health care directives
Living trust
While hiring a lawyer costs more money than an online will maker, you may appreciate the extra peace of mind if you have a sizable estate or complicated financial and family conditions.
When Should I Get an Attorney Involved with Estate Planning?
Hiring an estate lawyer can be worth the investment when you need personalized advice or help finalize a complex estate plan.
Some of the sensible situations include:
You don't feel comfortable making your own will
Review plan for overlooked topics or potential surprises
Verify legal compliance with current laws
Help develop a living will and accompanying documents
Build a plan for taxes, wealth transfers, charity donations and debt payoffs
Appoint legal guardians for your children
Essentially, if you have heirs and survivors or plenty of wealth, a lawyer can be worth hiring. However, you may still decide to build your own plan first and your attorney can put on the finishing touches.
What is a Living Trust and Should I Use One Instead?
A living trust is similar to a will in that it's a written plan to distribute your personal property and liquid wealth to heirs.
Here are the primary differences between living trusts and wills:
Court involvement: A living trust has a simpler legal process as you appoint a trustee and don't have to follow court-ordered probate. Wills have an executor and must go through court (probate) to close the estate which can be time-consuming.
Appointing guardians for surviving children: Living trusts don't let you appoint guardians for your children under age 18. If you're a parent with minor children, you will need a will to appoint guardians.
Costs: Living trusts can be more expensive to set up and maintain than a last will and testament.
A living trust might be the only document you need if you're transferring property to your heirs. If so, consider this option to minimize the legal process so the survivors can receive their inheritance sooner.
For more complicated estates, an attorney may recommend having a living trust and will.
Frequently Asked Questions
If you still aren't convinced that an online will maker is right for you, these questions might be able to help clear up any hesitations you have.
Can you make a will online for free?
Yes, you can use a free online will maker for simple estate plans. You will still need to follow the protocols to make your free will legally binding such as notary services.
Can I write my own will?
It's possible to write a will on your own. It can be recognized by the courts if you satisfy your state's legal requirements.
However, using an online will maker service or hiring an attorney can make the process easier and help verify you don't overlook any details.
How do I write a will without a lawyer?
The easiest option is using an online will maker that walks you through each step. These services can be free or paid and cheaper than a lawyer.

If you're comfortable doing everything by yourself, you can also find a template.
What makes a will valid?
Your will must meet these three traits to be considered valid and legal:
1. You're at least 18 years old and have a sound mind
2. Qualified witnesses sign your will
3. It is notarized
Your state and court system may have additional guidelines to determine if your will is valid.
Summary
An online will maker can be the easiest way to get a legally binding will. Using one of the best online will makers instead of hiring a local lawyer helps you save money.
Whether you can make a will for free or even pay extra for attorney service, having the necessary estate planning documents in place will protect your future.