Looking for places that hire at 15 years old?
Whatever your reason, know that there are opportunities out there for kids to make money.
Working at a young age can give kids many benefits, such as:
Learning about the responsibility of work
Understanding the value of earning money
Learning to give, save, spend and budget
Earning money for goals such as college or a car purchase
There are many employers that of jobs online for teens and across the country who will hire workers as young as 15, and we've got a list of 25 of them below, as well as businesses that teens can start.
However, first it's important to understand the rules surrounding jobs for kids under 16. Workers who are 14 or 15 have different employment laws than those who are 16 and up.
Labor Law Information
There are some things you need to know if you're going to try and get a job with a company and you're under 16. The federal government has child labor laws that dictate when and how you can work.
Here are the government rules for working if you're under 16 years old. There is a law in place in the U.S. called the Fair Labor Standards Act.
This act helps protect workers from unfair labor practices by employers. There are specific rules in this act that apply to workers under 16.
The first rule is that 14 is the minimum age for employment.
This rule does not apply in certain situations where there is no minimum age, such as:
Babysitting
Delivering newspapers
Working at a business your parents own (as long as it is a non-manufacturing/non-hazardous job)
Any work that involves theatrical employment, such as acting in commercials or movies
If you are working in any of these capacities, you can do so even if you're under the age of 14.
Number of Hours You Can Work
There are also limits on the number of hours and the times of days 14- and 15-year-olds can work.
The Fair Labor Standards Act says 14 and 15-year-olds may only work:
3 hours per day on school days
18 hours total in any given school week
8 hours per day on non-school days
40 hours per week maximum on non-school weeks
Also, 14- and 15-year-olds can only work between 7:00 a.m. and 7:00 p.m. This limit changes to 9:00 p.m. from June 1 through Labor Day.
To find out more about the laws regarding working as a 14 or 15-year-old, see the Fair Labor Standards Act (FLSA) government webpage.
How Much Should You Get Paid?
What you will get paid as a 14 or 15-year-old worker depends on a number of factors. As an employee, you must get paid at least minimum wage.
The federal minimum wage is currently set at $7.25 per hour. All states must pay at least this much to workers.
However, there are different minimum wage rules for youth. The FLSA states that youth under 20 years of age can be paid a minimum wage of $4.25 for the first 90 calendar days of work.
After the first 90 calendar days of work, they must be paid at least the federal minimum wage.
However, some states have their own higher minimum wage laws. In fact, most states have a higher minimum wage than what FLSA requires.
Two states, Georgia and Wyoming, have a lower minimum wage: $5.15 per hour. However, employers subject to FLSA rules must pay at least the federal minimum wage of $7.25 per hour.
Homeschooled?
If you're homeschooled and have some flexibility in your work schedule, that can be a plus if you're younger and looking for a job.
We spoke with one restaurant owner who said that some restaurants and other venues like to hire homeschooled kids because they often have more flexible schedules.
Some can change their school schedules so they can work during the day, and that's a big plus.
Here are some places that might hire 14 and 15-year-olds for work.
Places That Hire 15-year-olds
Many companies are willing to hire responsible 15-year-olds for work. Also, there is independent work you can do as a 15-year-old.
The three main types of businesses that are willing to hire younger workers are:
Restaurants
Grocery stores
Entertainment venues
We've put together a list of well-known businesses that hire at 15-year-olds. If there's one near you, you may be able to get a job there.
Restaurant Chains That Hire At 15
We did a little research in the local North Houston area for companies that hire 15 year olds and their starting pay*.
| Company | Hourly Rate | Notes |
| --- | --- | --- |
| YMCA | $10 | |
| UT AUSTIN | $8.38 | |
| Armory Express Car Wash | $8.25 | |
| Papa Murphy | $7.50 | Tips |
| IHOP | $7.25 | Tips |
| Baskin Robbins | $7.25 | |
| Dairy Queen | $7.25 | |
| Chick-Fil-A | $7.25 | |
| Premier Theatre | $7.25 | |
*Sample rates based on local N. Houston area research. Rates may change based on franchise and location. Check with your local retailer for specific rates and labor laws.
This list is just a sample. Here are more national restaurant chains that will hire 14 and 15-year-olds.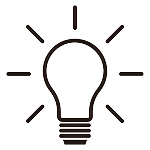 Did You know that different states have different minimum wages? For instance, California is $15.50 per hour and Washington D.C. is $15.20 per hour.
1. Arby's
Arby's Restaurants first opened in the 1960's. Today they have over 3400 locations in the U.S. And they have some of the best roast beef sandwiches around.
Many Arby's locations will hire 14 and 15-year-olds for positions such as cashier, food prep, and cleaning positions.
Hiring age and working schedule may vary by location and based on state-specific laws.
2. Burger King
One of my first jobs was at Burger King, and I started at age 15. They do hire 14-year-olds as well in some of their 17,000+ locations. Check with local locations for more details.
The flame-broiled burgers are a big draw for customers and employees alike. You can work one of their fast food restaurants on the clean-up crew, as a cashier, or in other positions.
3. Baskin Robbins
Ahh, Baskin Robbins. The home of endless flavors of ice cream. They've got nearly 3,000 locations in the United States alone.
With stores in 46 out of the 50 states, you may be able to find job opportunities near you. Baskin Robbins will typically hire as young as 14 at most stores.
4. Kentucky Fried Chicken
KFC has over 4,400 locations in the U.S. and over 22,000 locations worldwide. People just can't get enough of that chicken!
KFC restaurant locations in some areas hire 14 and 15-year-olds as customer service providers or clean-up crew positions.
5. Ben and Jerry's
More ice cream. Ben and Jerry's is the home of famously surprising ice cream concoctions. Have you tried their famous Chunky Monkey?
Ben and Jerry's has scoop shops throughout the U.S. They hire workers as young as 14 years old at most stores.
6. Dairy Queen
Dairy Queen has over 4,000 locations in the U.S. They hire workers as young as 14 years old. Available jobs vary by location.
You might work as a cashier, food preparer or cook, or a restaurant cleaner.
7. Culver's
Culver's restaurant is similar to a Dairy Queen Grill & Chill. They have nearly 700 locations in about half of the U.S. states.
You can find work at a Culver's restaurant if you are 14 years old or older. Available jobs vary by location.
8. Rita's Italian Ice
Rita's Italian Ice has over 600 locations throughout about half of the U.S. states. They serve Italian ice, ice cream, gelato, custard and more.
The minimum age to work at most Rita's Italian Ice locations is 14. Available jobs vary.
9. Bruster's Real Ice Cream
Bruster's Real Ice Cream has over 160 locations in 20 U.S. states. You can work there as an ice cream scooper starting at age 14.
They require all employees to have a "teamwork" mentality and a happy attitude. Who couldn't be happy serving ice cream?
10. Boston Market
Boston Market has approximately 450 store locations in 28 states. They serve rotisserie chicken and accompanying side dishes.
You need to be 15 to work at Boston Market. They typically hire for dishwashers and servers at that age.
11. Chick-Fil-A
Chick-Fil-A serves, well, chicken. They're your typical fast food restaurant with chicken as the featured sandwich choice.
Chick-Fil-A has over 2,000 restaurants in almost all 50 states. Most locations will hire teens starting at 14 years of age. Bonus: You'll never work on a Sunday at Chick-Fil-A. They're closed on Sundays.
Note that since all Chick-Fil-A's are independently owned and operated, wages and hiring ages for crew members may vary.
12. McDonald's
I'm guessing there's probably a McDonald's restaurant near you. They have over 14,000 store locations in the United States alone.
You can start working at McDonald's at age 14 at most locations. You'll be hired to do various jobs such as serving, cooking and restaurant maintenance.
13. Pizza Hut
Pizza Hut was founded in 1958 and has over 7,000 locations in the United States. Many Pizza Hut locations will hire 15-year-olds with a parent's permission.
You might not be hired to work food prep at that age, but you may be hired to work as a cashier or do store clean up.
Grocery Store's That Hire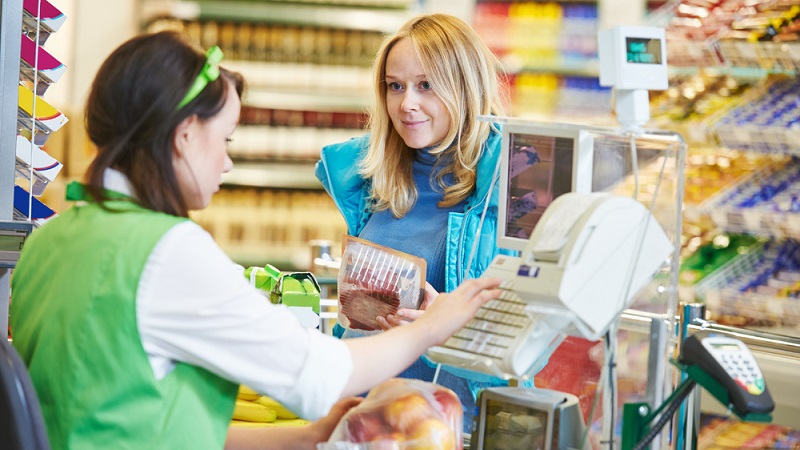 These grocery store locations may hire 14- and 15-year-olds to work at their store locations. Know that state labor laws can have an impact on hiring age at all places of employment.
14. Giant Eagle
The Giant Eagle grocery store chain has over 400 locations in the United States located in five U.S. states. They'll hire workers as young as 14 years old for various positions.
If you live in Pennsylvania, Maryland, Indiana, Ohio or West Virginia, you may be able to find job opportunities at Giant Eagle.
15. Hy-Vee
Hy-Vee grocery stores have 240 store locations in the Midwestern United States. Some stores hire 14- and 15-year-olds and some don't. Positions for younger workers vary.
Since each store is independently operated, the minimum hiring age is up to store management.
16. Giant Food
Giant Food has over 150 grocery store locations throughout Virginia, Maryland and Washington D.C. They hire workers as young as 14 years old in many locations.
Check with your local Giant Food store for details.
17. Kroger
Kroger has over 2,700 grocery stores across the U.S. They own stores under other names as well, such as Fry's, King Soopers and Smith's.
Some of these stores do hire workers as young as 14 years of age. You'll have to check with your local store to verify whether they hire at 14. This is because each state's lawn vary regarding hiring age.
18. Publix
Publix has over 1,100 grocery stores located in seven states:
Alabama
Florida
Georgia
Tennessee
Virginia
North Carolina
South Carolina
They do hire starting at 14 years of age for cashiers, floral clerks or service desk clerks. Check your local store for available job opportunities.
19. Winn Dixie
Winn Dixie has nearly 500 grocery stores located in Alabama, Mississippi, Florida, Georgia and Louisiana. They hire for some positions starting at 14 years old.
See your local Winn Dixie to see if they have available positions for 14 year olds.
20. Safeway
Safeway grocery stores opened their first store in 1915. Today they have over 1300 locations throughout the United States.
Some Safeway locations hire 14 and 15-year-olds for jobs such as grocery bagger and cart runner. Check with your local Safeway store for specific openings and minimum hiring age.
21. King Soopers
King Soopers has grocery store locations primarily in Colorado and Wyoming. With manager approval you can get hired as young as 14 in some locations.
You can work as a cashier or possibly in other grocery store job positions.
22. Stop & Shop
Stop & Shop is a grocery chain with over 400 stores on the East Coast. Their Rhode Island and Massachusetts stores often hire kids as young as 15.
You can work as a cashier in their grocery, floral, or bakery departments. Or you can work in other grocery store positions.
23. Fareway
Fareway grocery has stores throughout the Midwest, and they start hiring as young as 14 for grocery positions.
You might be able to find work as a cashier or stocking grocery items here.
Entertainment Venues That Hire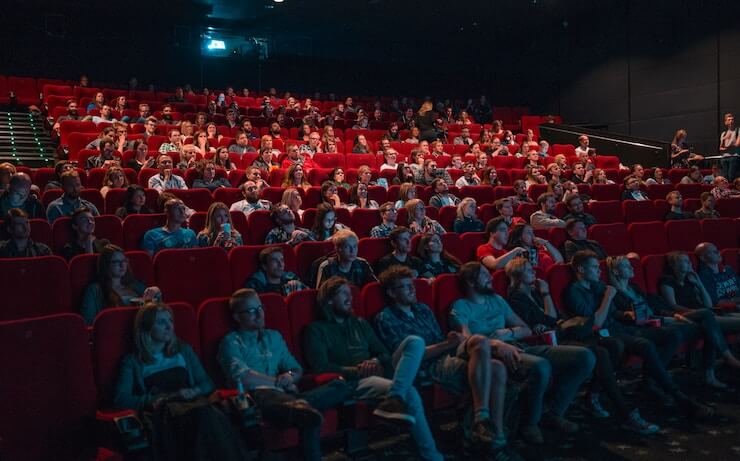 Many entertainment venues hire younger workers. Check out this list to see if there are places near you where you could work at 14 or up.
24. AMC Theaters
AMC Theaters has over 600 theater locations in the United States. Many locations will hire workers as young as 14, but not all locations.
Check with your local AMC theater if you'd like to work at a movie theater.
25. Six Flags
There are 26 Six Flags amusement parks and water parks in North America. You can work there as young as 14 years old.
Job positions vary by location and season. Contact your local Six Flags for more information. If you don't have a Six Flags park in your area, contact your own local amusement park or water-park.
We have an amusement park where I live. It's not a Six Flags park, but I do know they hire kids as young as 14 to work there. Most larger metropolitan areas have at least one amusement park or water park.
Check with Local Indoor Entertainment Venues
Many cities and towns also have indoor entertainment venues, such as:
Rock climbing centers
Trampoline parks
Indoor water parks
Bowling centers
Arcades
Laser tag centers
And more. Most are independently owned and not chains. I'd encourage you to call your local entertainment venues and see what their minimum hiring age is.
When I checked with local entertainment businesses where I live, several were hiring kids as young as 14. These venues are kid-friendly types of businesses. Therefore, I think they like hiring younger teens.
Now, let's look at another income-producing option for 14- and 15-year-olds: starting your own business.
Businesses You Can Start at Age 14
From our local North Houston research, we found the starting pay to be competitive for neighborhood services.
| | |
| --- | --- |
| SERVICE | *STARTING PAY |
| Babysitting | $10.00/hr |
| Doggie poop scooper | $10/house a week |
| Life guard | $9.50/hr |
| Mother's-helper | $8.00/hr |
Maybe, instead of working for a traditional employer, you've considered starting your own business. There's no reason you need to wait until adulthood to become a successful entrepreneur.
There are many benefits to earning income via your own business as opposed to working for someone else.
Here are a few of those benefits:
You control your income
You'll get fantastic experience in all aspects of running a business
Gain confidence as you experience the ups and downs of business ownership
You'll be able to target the type of clients you want to serve
You can control how big your business grows — or doesn't grow
Starting a business is hard work, but it also allows for a vast array of experience. You'll learn what works — and what doesn't — for the type of business you run.
There are many invaluable life experiences to be had through entrepreneurship. Maybe now is the time for you to start having those experiences.
Here is a short list of business ideas you can implement right now to begin earning money on your own schedule.
Babysitting
Are there lots of younger children in your neighborhood or your family/friend circle? Why not start a babysitting business?
Of course, there are skills you should have if you want to be a babysitter. You should be good with children and like caring for them.
You also have to be mature and responsible. The most successful babysitters are the ones that both parents and kids appreciate.
Parents prefer babysitters who are disciplined with their kids and make responsibility a priority. Kids prefer babysitters who will interact and play with them.
You can advertise your babysitting business via social media, on a neighborhood app, or by sending out emails. You could also hand out flyers to neighborhood homes.
Spread the word by telling friends of your parents and family members you're looking for jobs. Set your hourly wage beforehand so you know what to tell parents about your rates.
Many babysitters charge a higher rate for babysitting multiple children, too. If you like kids, this could be a great business for you.
Pet Sitting
Maybe you prefer caring for dogs and cats over caring for kids. Why not start a pet sitting business? Many pet owners go out of town for vacation or for work purposes. You could offer your services to care for their pets.
It's important to note that some pet owners will only need you to check in on their pet once or twice a day. For instance, cats can stay home alone as long as they're fed regularly.
However, dog owners may need you to take their dog into your home to watch it. This is especially true if they're going out of town.
You'll want to get your parents' permission first before you offer that type of service. Choose your rates and advertise the same way you would for babysitting.
Dog Walking
Being a dog walker can be another good business idea. If there are lots of dogs in your neighborhood, you could offer to walk them.
Set your hourly rate and advertise to dog owners near you. If the dogs get along with other dogs, you could walk three, four or more dogs at a time. This will increase your income.
If you are good with dogs and can be responsible when walking them, this might be the business for you.
To make it easier, check out Rover which is an app that will connect you people that need their dog to be walked.
Lawn Mowing
Do you like doing yard work? How about starting a lawn mowing business? You'd have to get your parents' permission to use their lawn mower first. Or you could buy your own.
Advertise to neighbors by handing out flyers. Offer to take this tedious chore off of their hands. Make some money in the process.
If you live in a northern state where there's snow in the winter, you could offer snow shoveling services as a part of your business, too.
Mobile Car Wash
One chore people have a hard time finding time for is cleaning their car. You could start a mobile car washing business and help them out. Here's how that would work.
You would go to each client's home to wash their car on weekends or after they get home from work. This is always a nice benefit for clients.
First, you'd clean the inside; remove garbage, vacuum it out and wash the inside of the windows. Then, you'd use the client's hose and water, your soap, bucket and rags and clean the outside of the car.
Be sure to bring towels to dry it off when you're done, too.
Choose an hourly rate that ensures you make enough money to cover work time and travel time. Advertise your services on a neighborhood app, via flyers, or by asking family or friends for business.
House Cleaning
Are you good at cleaning house? If so, why not start a house cleaning business? You could go to a client's home and do dusting, vacuuming and light clean up.
Or, if you're great at organization, you could work with a client to organize their garage, basement or other parts of their home.
Choose an hourly rate and try to give a quote based on how long it will take to you do the job.
Mother's Helper
A mother's helper is a little bit different from a babysitter. A mother's helper usually works when a parent is home. They'll do various tasks as they help the parent care for the children.
They might clean up the house or do dishes. Or, they might play games with the children while the mom works from home. Each client will likely have you do different tasks so they can focus on their tasks.
This can be a good job for people who like kids but may not be comfortable being alone with them.
Task Runner
If you have a bicycle and live in close proximity to local businesses, why not start a business as a task runner. You could do minor errands and tasks for local residents, such as:
Small shopping trips
Trips to the post office or library
Small cleaning or other home tasks
Short delivery tasks
Or others. Just make a list of tasks you're willing to do, and list your services on a neighborhood app or hand out flyers to neighbors.
Be sure to have your prices set beforehand, or state that you'll give a price based on the task.
Doggie Doo Scooper
Do you have a lot of dog owners in your neighborhood? Why not offer to make a weekly job out of cleaning doggie doo from their yards. The only tools you'll need are plastic bags and a poop scooper.
I'd be willing to bet at least a few of your neighbors would pay someone to take that job off their hands.
Freelance Services
Are you good with technology, graphics, writing or would love to get paid to test video games? Fiverr is for freelancers like yourself that want to earn money for their skills.
To create your online profile, you must be 13 years old. Your profile should be catchy and feature your skills. Ideas may be poetry writing, translating, graphic design, testing video games, and more.
These are just a few ideas of what you can do if you want to work at your own business. If you'd rather work for yourself than work for someone else, think about entrepreneurship.
This is great because you will learn some valuable professional skills that will be helpful for any career.
Related: 15 Best After-School Jobs For 13-Year-Olds
Summary
If 15 years-old, there are plenty of viable work opportunities for you. Just be sure you — and your employer — are following state and federal guidelines for youth workers.
If you're 16 or older, check out these retail stores that hire at 16.