Looking to sell your used DVDs? Look no further.
Selling your DVDs is a great way to make easy cash while minimizing the clutter in your home.
There are many places to sell DVDs, so we did the research to find you the best options.
Where to Sell DVDs
Enter the barcode for the DVDs you wish to sell and ship them for free.
No fees, free shipping, risk-free quotes, and bulk shipping options.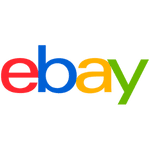 You can sell your DVD collection in bulk instead of individual listings.
Whether your DVD collection has new releases or timeless classics, it's possible to make money without taking up too much of your time.
1. Decluttr
Decluttr allows you to sell your used DVDs and Blu-Ray movies for cash. And they will even buy your old cell phones, tablets, video game consoles, and textbooks.
To get started selling your DVDs, you enter the barcode for the items you wish to sell and ship them for free. They will provide you with a shipping label at no cost to you.
When you choose to be paid with PayPal or direct deposit, you can receive payment the next day. Otherwise, Decluttr will mail you a paper check.
If you want to sell on the go, it's also possible to sell your movies using Decluttr's mobile app. All you have to do is scan the barcode to begin the listing process.
Read our full Decluttr Review
2. Eagle Saver
You can sell new or like-new DVDs and Blu-Rays at Eagle Saver. Just enter the 12-digit barcode listed under the UPC barcode to receive an instant quote for each movie you wish to sell.
It's even possible to sell movies or TV series with Eagle Saver.
Shipping the DVDs is free as Eagle Saver accepts USPS and FedEx shipments. Once your titles are received, you will be paid the next day via PayPal or paper check.
Another perk of selling with Eagle Saver is that they have free return shipping for any movies they decide not to purchase from you if they do not meet their quality standards.
3. Sell DVDs Online
Sell DVDs Online will buy your DVDs, Blu-Rays, CDs, games, and video game consoles. You will receive a quote when you enter the UPC barcode into the website box.
DVDs need to be in good playing condition, and neither the case nor the disc can have scratches, chips, or missing pieces. Shipping is free, and they will initiate payment within three days of receiving your package.
You can be paid by PayPal or paper check.
4. Bonavendi
Bonavendi has a slightly different take on the selling process as they provide a price comparison from 20 different buyback vendors. This price search engine can be the quickest way to capture the best price for your collection.
You can start comparing prices by entering each barcode number individually or scanning the barcodes with their mobile app. After getting the quotes for each DVD, you choose the vendor(s) that you want to use.
The individual vendor will pay you per their policy once the movies are received.
5. Amazon
You have a couple of different selling options with Amazon. The most lucrative option is to list your DVDs as a third-party listing.
Unlike the DVD buyback services, you don't get paid until your movie is purchased and you mail it to the buyer.
Although Amazon will keep a portion of the sale price as a commission, you might be able to earn more money for DVDs that don't meet the quality guidelines of the buyback vendors.
You will get the most money for items that are in really good condition.
Payment is instant, meaning you get cash as soon as Amazon receives your DVDs, and you don't have to deal with the hassle of listing and waiting for a buyer to come along.
Also, you can get paid with an Amazon gift card if you would rather get credit instead of cash.
6. eBay
If you want to sell your DVDs to the highest bidder, one of the best places to sell DVDs is on eBay. You will need to provide your product pictures and item descriptions, but this can be an excellent way to sell items individually or as a bundle.
And you get to choose the starting bid and shipping fees. In addition to auction listings, you can also offer "Buy It Now" prices.
The cool thing about eBay is that you can sell your DVD collection in bulk. For instance, if you want to sell 100 DVDs, you can create one listing instead of 100 separate listings.
Lastly, it is worth saying that eBay is one of the only places to sell your old VHS tapes. So you might want to sell those as well if you choose this option.
7. Facebook Marketplace
If you don't want to deal with the hassle of shipping your DVDs and waiting to receive a payment, you can also sell them locally with a Facebook buy-and-sell group.
Listing is free, and you get paid once you meet the buyer in person. Just make sure to read the group guidelines to ensure you can sell all your DVDs.
I have a friend who has sold a ton of stuff on Facebook Marketplace, and she does what is called Porch Pickup. This is where she just leaves the item on her porch, and the buyer leaves the cash under the doormat.
I wouldn't do this for a high-value item, but if it is a $5 DVD, then the risk is worth not having to wait around.
Buyers can also pay with a debit card on Facebook if they prefer digital payments. There are no fees for debit card payments, and you can have quicker access to your funds.
8. Craigslist
Another tried-and-true method for selling used DVDs is on Craigslist.
Whether you have a single movie, a single TV show season, or the complete series of a film or TV franchise, it will sell on Craigslist or a Craigslist alternative such as OfferUp.
As with Facebook, listing each movie is free, and you get to keep all the profit. All you need to do is meet the buyer at a designated meet-up spot, and they pay you in cash on the spot.
9. Local Bookstores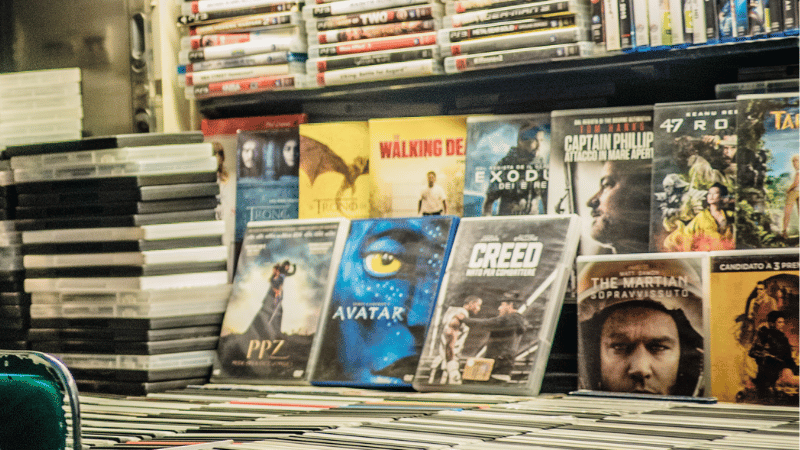 Another option is to visit local used bookstores. In addition to buying used books, many will also accept movies and video games.
The amount you will get paid depends on the local demand for the DVDs you wish to sell.
To maximize your profit, you might consider selling your DVDs for store credit as most bookstores give a better rate when sellers don't want cash.
Learn More: 18 Best Places to Sell Your Used Electronics
10. Have a Yard Sale
If you want to sell your DVDs without leaving your house, another option is to have a yard sale or set up a table at local flea markets.
Advertising your sale on a local yard sale app will increase the exposure to die-hard buyers who are planning their weekend route.
If you have a few valuable DVDs to sell, be sure to mention them in the listing to also generate more interest in your sale.
Having yard sales can also be the most tedious option to sell used DVDs as you will need to be on-site to complete the sale.
Also, you will likely haggle with potential buyers who want to pay less than your asking price, and there's no guarantee your movies will sell.
If you have the time and the real estate, it can be more cost-effective than burning gas to drive across town to meet a Craigslist buyer or see what your local pawn shop will offer.
11. FYE
FYE is a retailer specializing in everything pop culture and entertainment, and that includes movies.
While FYE doesn't currently purchase DVDs for sale online, many of their physical store locations do. Visit your local store for an in-person appraisal!
12. OfferUp
OfferUp is one of the best places to sell DVDs. It is a free app that specializes in selling used items of all categories. It is usually free to buy and sell DVDs, with the exception of certain shipped items and transactions.
All you need to do is snap a picture of your movie and post it on the site or in-app. Buyers will search items by category and message you if interested!
Tips for Selling Used DVDs
There are a lot of options out there to get compensated for your used DVDs, so it can be tricky to find the best deal. Use these few tips and tricks to ensure you are able to sell your items quickly for a price that you're happy with.
Maintain Original Packaging – Original packaging is more appealing for private buyers and helps online buyback retail stores feel more confident about the condition of your DVD. When you purchase movies, keep the original DVD case to increase the value of your movie when you go to resell.
Transparency – It is always unwise to embellish the condition of an item you're selling. It's misleading and will almost always result in an unhappy customer, a return, or disqualification. Be honest about the condition of your DVD so the buyer knows exactly what they're getting.
Take Advantage of Free Shipping – No one wants to reduce their earnings by paying for shipping and most retailers will cover the cost of shipping. If it is a private transaction, collaborate with the buyer for a public meet-up location.
Price Comparison – As you can see from the list above, you have many options to sell your used DVDs. Don't be afraid to get quotes from multiple retailers to ensure you get the most bang for your buck.
Frequently Asked Questions
Where can I sell used DVDs?
You can sell used DVDs at local buyback stores such as used bookstores or using a local marketplace app like OfferUp or Facebook Marketplace. Selling DVDs online is possible as you can ship items to buyback vendors or try getting more cash by finding a buyer on eBay or Amazon.
How can I sell DVDs for cash?
If selling online, you can scan the DVD barcodes to get a buyback price before mailing your DVDs using a free shipping label. Selling locally can be better as you avoid shipping fees by selling your items at a local store or listing them on a marketplace app where you arrange a pickup time with the buyer.
Where can I sell Blu-ray DVDs?
Most local stores and online vendors that accept standard DVDs likely accept Blu-ray DVDs too. If you can't find a buyback vendor, you can sell them yourself using apps like eBay, OfferUp, Facebook, and Craigslist.
How much can you sell used DVDs for?
Most single-movie DVDs in used condition sell for between $1 and $10. Unopened DVDs can sell for as much as $20 if they are recent releases or collectible editions. Complete TV or movie series can sell for more, including up to $100.
Are there any fees to sell used DVDs?
You will pay fees if you sell your DVDs on eBay or Amazon. The eBay seller fees are approximately 13% of the final sales price plus shipping charges. There are no fees if you use a buyback vendor like Decluttr or sell locally.
Summary
You can sell your used DVDs online or locally. If you decide to sell online, most merchants will offer free shipping and pay you quick cash after receiving the shipment.
Another option is to sell locally by advertising on a local classified app or visiting a store that buys used DVDs.
No matter what option you choose, be sure you compare prices to get paid top dollar.