If you or your child are entering college soon, you're likely thinking of the potentially overwhelming education bills on the horizon. College costs have been rising over the last forty years.
With that, we can expect that college education costs will only rise in the future. But it is possible to avoid student loan debt.
Here are 7 ways you can avoid taking out student loan debt on your two or four-year college degree.
Strategies to Avoid Student Loan Debt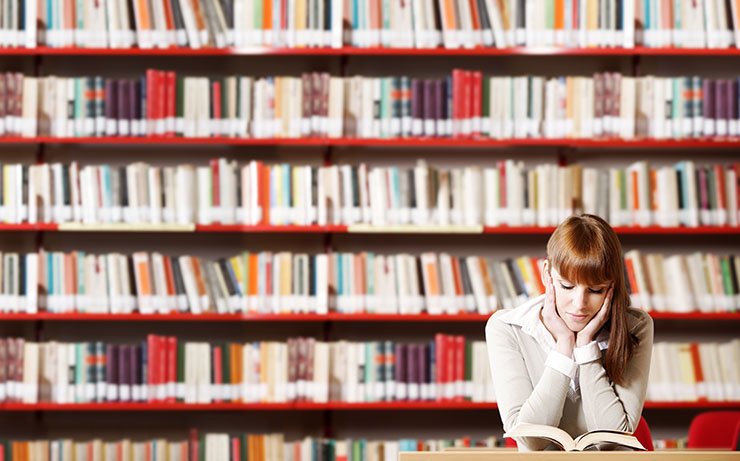 There are ways that you or your children can still go to college and yet avoid the newest recorded average student loan debt of $35,000 that comes along with a college degree these days. With a little ingenuity and a bit of hard work, you can avoid student loan debt in your quest to get a college degree.
1. Work Through College
Even if it stretches out the amount of time it takes you to get your degree, it'd be worth it to consider working through college so that you can graduate not owing anyone a dime. A full-time job with a part-time college load or a full-time college load with a well-paying part-time job can help you to earn enough money to pay for college expenses as you go and avoid graduating with student loan debt.
In order to help you with your college job search, start by researching the companies in the city that you want to go to college in, and check out which positions they're hiring for and how much they pay per hour.
You can also try a few side hustles to make some extra money to pay for living expenses.
For example, try taking surveys with Survey Junkie in your spare time. It won't make you rich, but it can help pay for your pizza habit.
2. Look at All of Your Funding Options
A cheaper college isn't always cheaper. Although some colleges may cost less upfront than others, more expensive colleges often have more scholarship and grant opportunities available than less expensive colleges.
Therefore it's vitally important when searching for which college fits you best that you don't discount a college off the bat simply because the tuition and fee costs are more expensive.
Instead, talk with admissions representatives and see what types of funding help are available to you so that you can look at bottom-line costs for all potential colleges before making a final decision on which college you'll attend.
3. Stay Home
Choosing a local college and living at home with mom and dad instead of on-campus or near campus can save thousands of dollars a year in housing costs and travel.
Don't fall for the "campus experience" line. There's plenty of ways to be involved with fellow students and still live at home.
And the money students save by choosing this route usually well makes up for any perceived "shortcomings" one may experience from not living on or near campus. If your parent or parents are supportive of you living at home while attending college, this may be the way to go for you.
4. Be Mindful of Extra Expenses
Many times students find themselves in major debt upon graduating from college because they've spent thousands upon thousands of dollars on "extras".
Meals out, shopping extravaganzas, and social gatherings can make a huge negative impact on a college budget.
Don't be lured into thinking you've got thousands "at your fingertips" thanks to student loan monies or available credit on your credit cards. Make and stick to a strict budget during college, and stay on the lookout for ways to eat and live on the cheap.
5. Spend Your First Two Years at a Community College
Community college tuition and fees are substantially cheaper than university or private college fees. In the state where I live, here's the cost breakdown of college choices:
Community College: $179.71 per credit
State University: $470.77 per credit
Private College: $788.61 per credit
It's easy to see that community college costs are substantially lower than both state and private university costs. If your final numbers after adding in scholarship monies and grants show that community college is still a less expensive option, it'd be wise to consider taking as much of your first two years of college at a less expensive community college.
Before choosing this route though, be sure that the university you're choosing will accept credit transfers from the community college you're considering attending.
6. Save Your Money Before You Go
In some cases, it may be smart to work for a few years before you go to college so that you can save your income toward future college costs. This kind of method can start as early as age 15 or 16 in most states.
High school students can work a few hours a week for 2 or 3 years in order to save up money for college, and post-high school students can find full-time work that will help fund college expenses before they start attending college.
By working and putting earned income into an interest-bearing savings account or money market account, you can work to avoid student loan debt by putting aside money for college before you go.
7. Consider Other College Tuition Payment Options
Both military service branches such as the U.S. Army and many employers have programs whereby if you spend time working for them, they'll pay for some or all of your college tuition.
Many larger employers will pay tuition fees for those employees obtaining a degree that will help advance them in a field of work that relates directly to the company they're working for.
For instance, if you've got a large Financial Services company located in the city you live in, and you're considering a career in the Financial Services industry, you may be able to take advantage of a benefit in that company that pays for college tuition fees if you're taking courses directly related to a Financial Services degree.
Check websites of local companies that specialize in your field of choice and see if tuition reimbursement is a part of their benefits package, and if so, consider seeking out a job at that company.
Summary
College tuition is more expensive than it's ever been before. However there are no shortage of options for graduating from college free from student loan debt.
By taking advantage of the tips above and learning from other college students, you can amass enough income and benefits to cover the cost of your college expenses.
The best part is that you can walk on that graduating stage with a clean financial slate and an enthusiastic view of the life that lies ahead: one void of student loan debt.