Did you know there are ways to buy Amazon returns and get a deal on items simply because someone else returned them?
Whether you want to start your own retail arbitrage business or just want to score savings on items you need, taking advantage of Amazon returns can help.
Here are the best ways to buy Amazon returns to save money or start your own resale business.
Top Ways to Buy Amazon Returns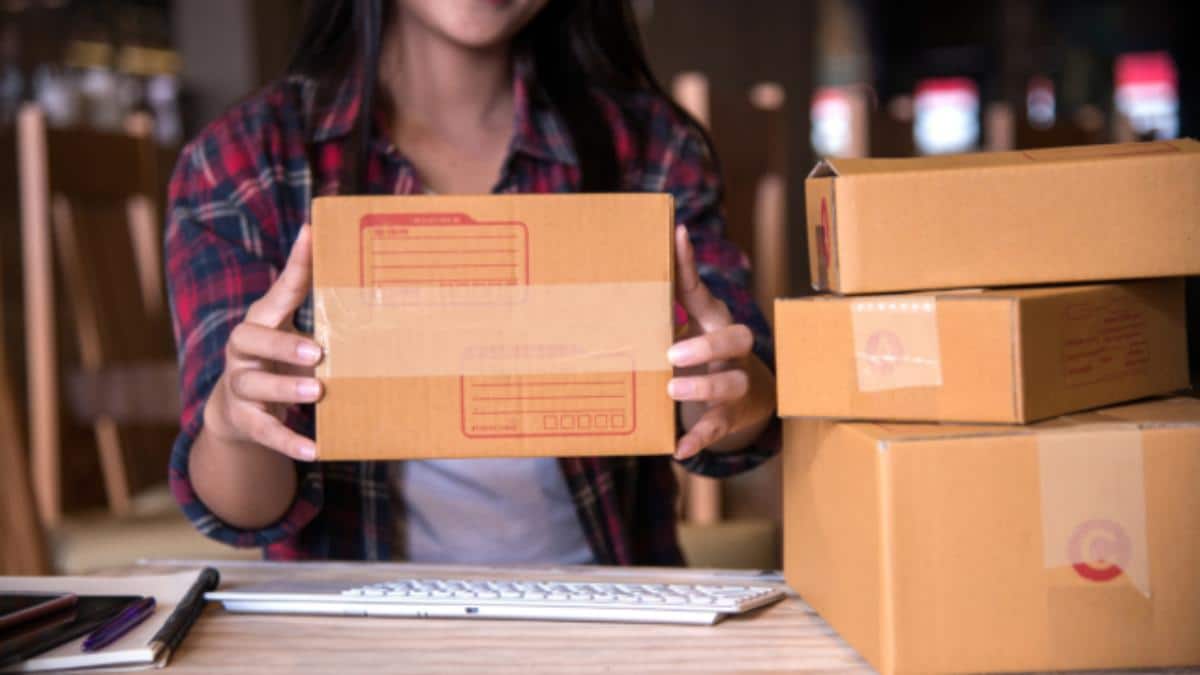 The best ways to buy Amazon returns will help you purchase returned items at a discounted price. What you do with those items is up to you, whether you keep them for yourself or sell them on apps like OfferUp.
Consider these options if you want to get Amazon returns at a low price.
1. Amazon Returns Pallet
If you visit a website called Direct Liquidation, you can find great deals on Amazon returns and other items.
Keep in mind that this company sells pallets full of returns from various stores besides Amazon, including Walmart.
Each listing has a description of what you can expect to get with your pallet, the suggested retail price of the pallet's contents and more.
Most listings also include pictures of the items that are in the pallets. Although the pictures aren't super descriptive, they will give you an idea of what's in a pallet.
You can generally choose the "buy now" price for the pallet, but some pallet listings allow you to make a bid of your choice. This is similar to how eBay and sites like it work.
It's possible to choose from categories such as:
Electronics
Clothing
Automotive
Baby
Furniture
Health and beauty
Home
Pet toys and supplies
Sports and fitness
And more
You can select from brand-new returns or untested returns. Untested returns are electronics and similar items that have been returned but not tested for working quality.
Direct Liquidation reports that an average of 75% of the items in the untested boxes are working properly.
Note that Direct Liquidation has two warehouses, one in Kentucky and one in Indiana. You can choose to pick up your Amazon returns at the warehouse they're located at, or you can have the items shipped.
Remember that when buying pallets of Amazon returns, you'll need a place to store them. Find a place in your home, garage or storage building that is clean, stays dry and keeps items at a steady temperature that's not too hot or too cold.
2. Amazon Warehouse Deals
Another way to find great deals on Amazon returns is to check out Amazon Warehouse deals. This department offers deals on used, pre-owned or open-box items.
You can view items in specific categories when searching on the Amazon Warehouse deals webpage.
These include:
Kitchen
Electronics
Home improvement
Pet supplies
Gaming
Automotive
Furniture
Grocery
Baby
And more
It's possible to find warehouse deals for almost everything that Amazon sells on this page. There are also "condition" categories that you need to consider when deciding what to purchase on Amazon's Warehouse Deals page.
Condition Categories
The used items listed here are categorized in four different ways.
These categories include:
Like New
Very good
Good
Acceptable
Like New items are said to be in perfect working condition, fully functional with all original accessories included. However, it could be that the box was damaged or the package was opened.
Very Good items may have seen limited use but are still fully functional. There may be minor cosmetic imperfections.
The items could also be missing some non-essential accessories. Any missing accessories will be noted on the listing.
Good items may show wear and tear from moderate use but are still fully functional.
There might be some accessories missing, and you may need to purchase those accessories in order to operate the item. Any needed accessories will be noted on the listing.
Acceptable items might have very clear signs of usage. They should still be operational as far as their main function.
These items could be missing valuable components and may not be operational until those components are purchased.
Success Hack
Are you looking to maximize your success when it comes to buying from Amazon Warehouse? If so, you should try to primarily buy items from the Very Good category.
You'll get the maximum savings by purchasing from this category (anywhere from 30% to 50% off), which means you'll get the best value for your money when it comes to cost and condition.
Since these items are all fully functional, you'll get maximum use out of them and/or still be able to sell them for a higher price. There's also less risk that you will end up with items that aren't fully functional or show signs of substantial use.
Conversely, with the Like New category, you'll get lower discounts and better quality. Buying items in the Good and Acceptable categories will provide you with the highest cost savings but lower-quality items.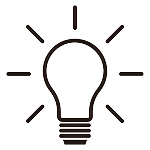 Buying in the Used-Very Good category provides you with a good balance when it comes to risk vs. reward.
3. Search for "Liquidation Pallets"
You can use this tip to buy Amazon returns, but you likely won't get results showing pallets of items you can buy. However, you will get a healthy list of liquidated or returned items you can buy in bulk.
For example, one item I found for sale by searching "liquidation pallets" was a bulk set of 60 large men's t-shirts for $226.80. This equates to $3.78 per t-shirt.
You could almost surely sell the shirts for $5 a piece, gaining you a profit of just over $73 if you managed to sell them all.
Of course, research is necessary if you're buying Amazon returns or liquidation items in this manner.
In other words, you'll want to be sure you can resell what you're buying at a profit. Plus, you'll want to research all the ways to make money on Amazon.
Are you still searching for actual Amazon liquidation pallets? Try websites such as BULQ. Similar to Direct Liquidation, BULQ sells full pallets of returned/liquidated items.
When you shop on BULQ, you can search by category, condition, lot size, brand and more. You can even search by store and find only Amazon return pallets.
However, there are other stores that sell to BULQ as well, such as home improvement stores and big box stores.
Item categories include:
Electronics
Apparel and accessories
Toy and baby
Home and garden
And more
The three conditions you can choose from include New, Salvaged and Uninspected Returns. Within those conditions, there are "sub-conditions" such as Like-New or Used and Working.
4. Use Amazon Renewed
Amazon Renewed is a newer feature that sells "expertly refurbished products at great prices." Items you can buy on Amazon Renewed fall into one of three categories.
These include:
Pre-owned
Returned
Display model
All of the items sold on Amazon Renewed come with a promise that they have been professionally inspected, tested and cleaned by qualified suppliers.
You can expect discounts of up to 60% off of retail prices. Sale items come in one of four conditions.
Conditions include:
Premium: No visible damage from a distance of 12 inches, a battery at a minimum of 90% capacity, a one-year satisfaction guarantee
Excellent: No visible damage from a distance of 12 inches, a battery at a minimum of 80% capacity, a 90-day satisfaction guarantee
Good: Visible minor imperfections from a distance of 12 inches, a battery at a minimum of 80% capacity and a 90-day satisfaction guarantee
Acceptable: Clear imperfections that are often perceptible to the touch, a battery at a minimum of 80% capacity and a 90-day satisfaction guarantee
As you've probably guessed by the condition descriptions, most of the items sold on Amazon Renewed are electronics.
You can find cameras, phones, computers, power tools, household items and more on Amazon Renewed. The site sells gaming items and lawn/garden items as well.
As with Amazon Warehouse Deals, you'll probably get your best deal if you're shopping in the "Excellent" condition category, which is one step below the best condition available.
As an example, when I was shopping in the Excellent condition category, I found a JBL Quantum 800 gaming headset for sale for $93. The regular price is $199.
Note that all listings on Renewed still show new product reviews. This is helpful, but it's also important to remember that the item you get on Renewed will not be new.
Summary
You can use these strategies to buy Amazon returns and get great deals on items you need. It's also possible to find items to resell on popular buy/sell sites and earn some extra income via retail arbitrage.
That said, it's important to remember that when you buy Amazon returns in bulk, you typically spend large amounts of money.
This is why research is vital. Ensure that what you're buying will benefit you in a way that's worth the cost of what you're purchasing.