Do you think the only people who make money exercising are physical trainers?
There are two common misconceptions people have about exercise. The first one is that it's expensive (hint: gym memberships). And the second one is that you can only get paid if you are a personal trainer.
Fitness apps like Evidation make it possible for anybody to get paid to exercise. You can earn points anytime you walk, exercise or pursue a healthy lifestyle.
Summary
If you already use fitness apps to track your exercise progress, Evidation is an effortless way to make money. You won't get rich for your effort, but it's "free money." Plus, Evidation can be that extra motivation you're looking for to stay healthy.
Pros
Free to use
Earn money
Motivational
Cons
Longer payout time
Not everyone qualifies
What is the Evidation App?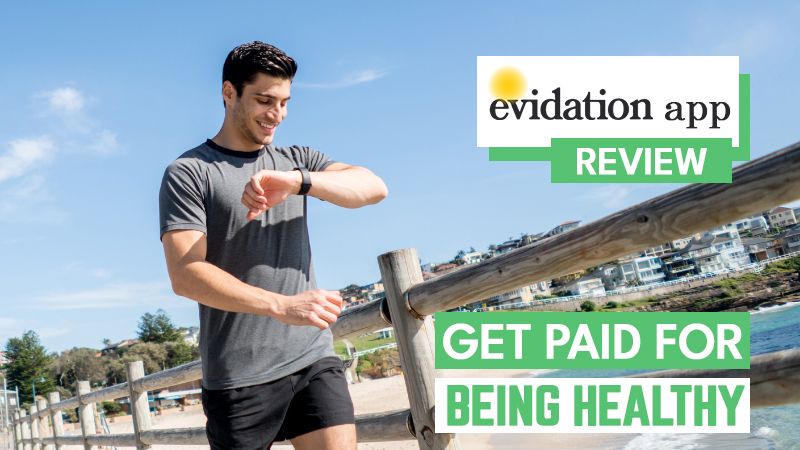 Evidation is free and has more than two million members with over $500,000 in rewards. This app awards points for healthy behaviors by syncing with over 20 fitness apps.
There's a good chance you already use these apps. For example, several participating apps include Apple Health, Google Fit and Fitbit.
The Evidation app pays you to walk, exercise and participate in health-related surveys. It doesn't matter if you exercise at home or in the gym.
All you need to do is sync your fitness apps and wearable devices with Evidation to start earning points.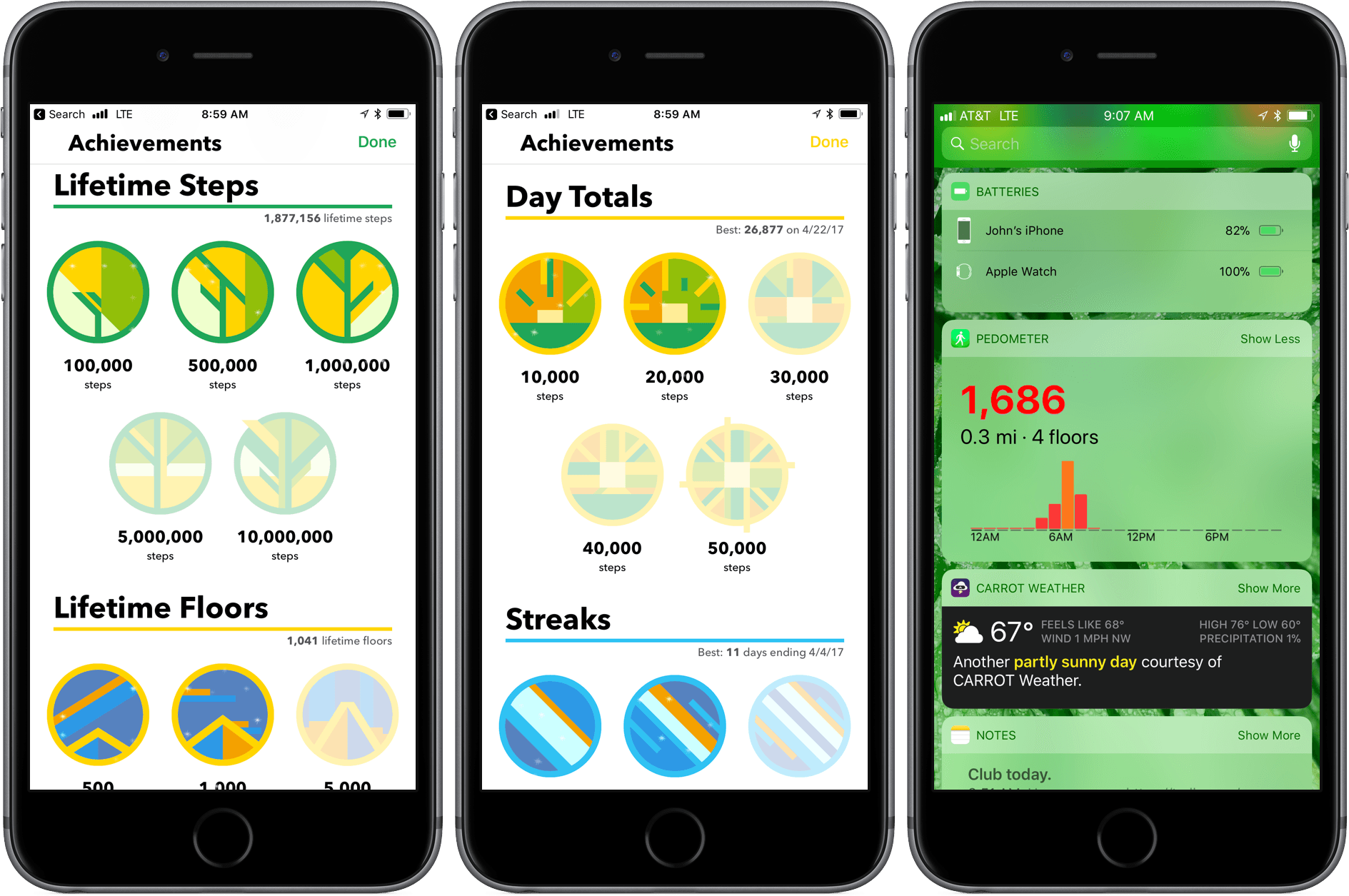 If your employer offers a health rewards program, you may be familiar with how to make money using Evidation. In some cases, you have more ways to earn money if your employer only uses a pedometer to track your steps.
You earn reward points for each activity, and every 10,000 points are worth a $10 cash reward.
Your award options are PayPal cash, direct deposit and gift cards. Charitable donations are another prize option.
Using this app isn't a "get-rich-quick" side hustle, but it's a seemingly effortless way to earn money.
How to Start Using Evidation
Joining Evidation is simple. The only requirement to join is that you are at least 18 years old.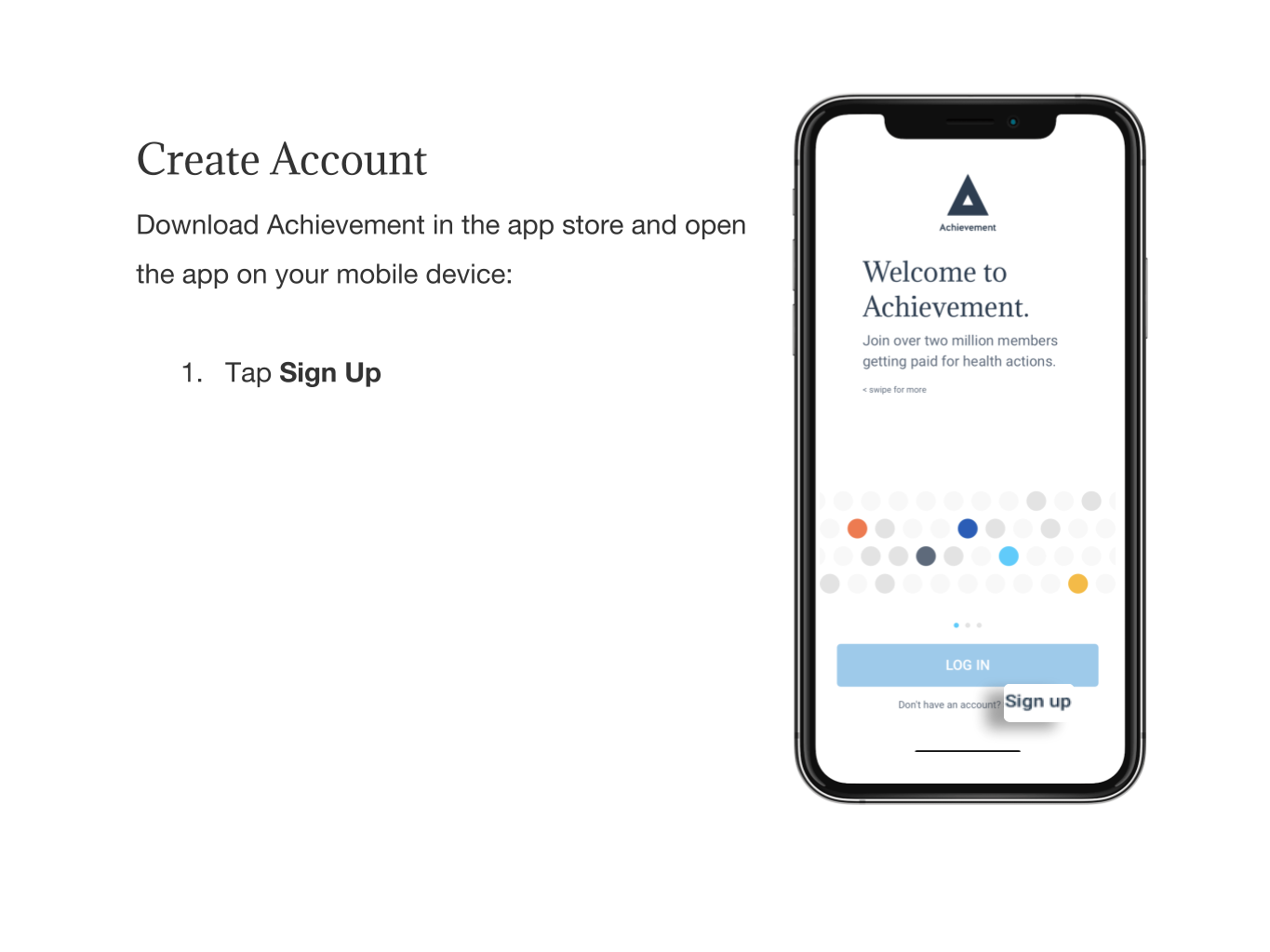 You can join by visiting the website first. The next step is downloading the mobile app (iOS and Android). Finally, you sync your fitness apps and complete the in-app health surveys to start earning points.
Make sure you complete your profile and initial health surveys to earn your first points. You also get bonus points for syncing your first fitness app.
Evidation uses your survey responses to provide personalized offers for potentially higher payouts.
As Evidation learns your health history and fitness habits, you may receive invitations for exclusive health studies. These studies can pay up to $200.
Is the Evidation App a Scam?
Evidation is a legit way to make money exercising. There are plenty of real people who can verify their earnings. Some of their stories are shared in this article.
The more you exercise, the more reward points you earn. Plus you can take surveys and read health-related articles for points when resting.
Although Evidation is 100% free, there is a "catch." Evidation partners with healthcare and market research companies. As a result, you earn reward points.
So if you are comfortable sharing your health history and fitness habits, this is a good way to earn a little extra cash. You can share as much or little of your health and fitness information as you choose.
Which activities you earn points for depends on which apps you sync. For instance, you may choose to earn points for walking but not tracking your heart rate.
Although you earn fewer points each day, you're still earning points.
Cost
It's 100% free to join, and there are no in-app purchases.
You may pay a separate cost for any premium fitness app or wearable device you use. But that money doesn't go to Evidation.
Who Can Use Evidation?
You must be at least 18 years old to join Evidation.
People with a wide variety of fitness goals use Evidation. Maybe you want to get paid to lose weight. On the other hand, you may just want to maximize your daily habits.
Or perhaps you enjoy the challenge of earning as many points each day as possible.
Participating Apps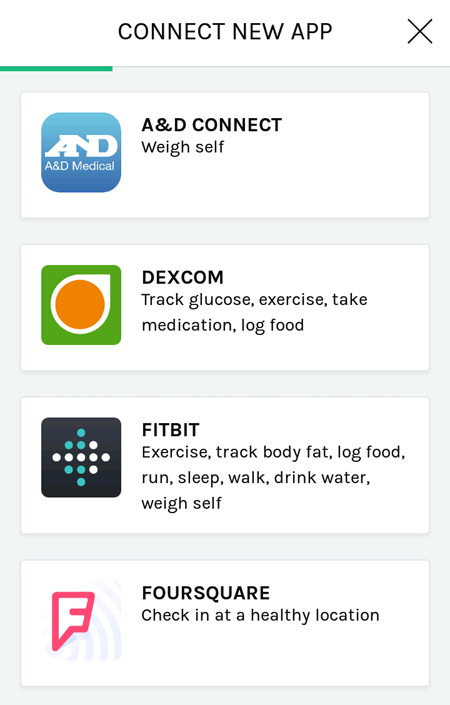 Evidation currently syncs with over 20 fitness apps. Some apps track more activity than others.
For example, the Fitbit app with the Fitbit Charge 3 tracks your heart rate and over 15 exercise modes. However, Apple Health only counts the number of steps you walk.
The wearable device you use may also determine which fitness app you use.
The participating fitness apps include:
Apple Health
Dexcom
Expresso
Fitbit
Foursquare
Garmin
Google Fit
MapMyFitness (includes MapMyHike, MapMyRide, MapMyRun and MapMyWalk)
Misfit
MyFitnessPal
Qardio
Record
RunDouble
RunKeeper
Samsung Health
Stop, Breathe & Think
Strava
Twitter
Withings
You might notice that some of these aren't fitness-focused apps. For instance, you earn points for health-related check-ins with Foursquare. Evidation also awards points for health-related tweets on Twitter.
After connecting your fitness app to Evidation, your fitness activity uploads daily. It's not a bad idea to periodically log into your Evidation account to verify the activity earns points.
Some app users report their daily activity wasn't reporting, and the user didn't receive credit. This happened because the app didn't properly sync with Evidation.
Apps No Longer Available
These apps no longer sync with Evidation:
Jawbone
Moves App
Microsoft Health
Earning Points
There are several ways you can earn points. The primary method is by being physically active. But you can also earn points when resting. All activities help you earn free money.
Remember that your goal is earning 10,000 points to receive your first $10 cash reward. The more you participate means you reach that goal sooner.
Evidation awards you 50 points just for joining. You also earn points by syncing your first fitness app and taking a health survey.
Within five minutes, it's possible to earn your first 300 points by completing these quick tasks.
Exercising
Which fitness apps and wearable devices you use determine which activities you can earn points from. You can earn up to 80 points daily for each activity.
For instance, you must walk 30,000 steps to earn the full daily walking activity bonus. To give you an idea of the distance that equals, walking one mile is roughly 2,000 steps.
Evidation awards points for other activities you complete on the same day. If you only earn 80 points a day, you can still receive a $10 reward every 125 days.
Thankfully, there are a variety of ways to earn added points, so it's possible to get paid more often.
These are some activities that earn reward points:
Walking
Running
Bicycling
Swimming
Lifting weights
The longer you perform an activity, the more points you can earn. If you sync multiple apps, Evidation awards points according to the app with the higher activity account.
For example, if you forget to wear your Fitbit, you can still earn points through your phone's built-in fitness app.
Related Post: Legit Ways to Get Paid to Walk
Verified vs. Unverified Activities
Evidation bases how many points you earn on whether the activity is verified or not.
Let's pretend you go on a bike ride. You will most likely earn more points if a fitness app verifies the total distance and time versus manually entering your information.
Evidation only awards a preset number of points for activities not verified by your fitness app.
Daily Activities
For non-exercise activities, Evidation awards up to six points for each daily activity. You can earn 30 points each day without having to exercise.
Completing each of these activities earns six points daily:
Logging food
Sleep tracking
Tracking your heart rate
Glucose levels
Weighing yourself
Meditating
Twitter social media posts
Evidation and the various fitness apps may offer additional ways to earn six points from your daily activities.
Online Surveys
You can also take health-related online surveys to earn bonus points. You will find the current offerings on the Evidation offer wall.
When you first join, you get 200 points by completing a basic health questionnaire. Other surveys can pay up to 50 points per survey and only take a few minutes to complete.
These surveys are not as time-consuming as consumer opinion surveys. And your responses from these surveys can unlock higher-paying advanced health studies.
These advanced health studies pay between $60 and $200 per study.
Advanced studies focus on different topics. Members must receive an invitation to participate in a study. You may improve your odds of receiving an invite by being physically active and having a specific health history.
Ellen J, interviewed in May 2019, states she is currently participating in a 12-week advanced study. She takes short daily surveys and earns $55 bonus cash.
Plus, she still earns points for her daily activity and exercise routine.
Reading Articles
From time to time, you can read short articles about different health issues. These articles are usually a four-minute read or less, and you earn 25 points per piece.
Some of the possible topics you read about can include migraine research or the importance of properly taking medication.
You can find new articles on the Evidation offer wall. Evidation can notify you, so you know when new offers are available.
Referring Friends
Maybe exercising with friends provides additional motivation. If so, you receive 100 points for every friend you refer. You can refer up to 20 friends to earn 2,000 bonus points.
How Much Can You Earn?
Are you ready to see what real Evidation app users make? Below are statements from four actual Evidation members.

Jacob R. on April 18, 2019, states he has earned multiple cash rewards. He uses a Fitbit device to track his steps. Approximately 20,000 steps earn 50 points. 30,000 steps earn around 80 points daily.
Adam K. as of April 20, 2019, mentions earning more than $90 in the last four months by doing normal activities. The key is exercising daily and completing the health surveys and studies.
Cody G. from April 14, 2019, shares: "The 3-mile run I did yesterday only gave me 21 points. The additional 4,200 steps I took only gave me 11 points. I want to remind you that you need 10,000 points to get $10. It's a nifty app to help keep you motivated, but I feel the payout isn't really worth it."
Emily S. on March 24, 2019, collected her second $10 reward since joining Evidation in November 2017. On average, she walks 18,000 steps a day. She earns approximately $20 a year at that pace.
The consensus is that active members can earn a $10 payment almost every three to six months. Less active members may only earn $10 a year.
Evidation recommends completing the various offers like surveys and reading articles to increase your earning rate.
Other side hustles will pay more per task. Although Evidation doesn't make you rich, it encourages you to pursue a healthy lifestyle.
Perhaps earning points is what it takes to improve your health. This app can save you money in long-term health costs.
Redeeming Points
Once you reach 10,000 points, you can redeem a $10 cash prize. Evidation sends the cash to your PayPal or bank account. The money is in either account within three to seven days.
Or a second redemption option is donating your cash to charity.
Evidation Pros and Cons
Is the Evidation app worth your time? The app is free and awards points for fitness apps you may already use. But that doesn't mean Evidation is the perfect app for your daily routine.
Pros
Syncs with most fitness apps
Free to use
Can earn bonus cash with health studies
Receive cash payment
Cons
Can take a long time to earn $10 rewards
Not every user qualifies for health studies
May need to sync multiple apps to track more activities
Related: Sweatcoin Review: Is It Legit Or A Scam?
The Bottom Line
If you already use fitness apps to track your exercise progress, you might as well make money too. You won't get rich for your effort, but it's "free money."
Plus, Evidation can be the extra motivation you're looking for to stay healthy.