These days, asking for money from virtual strangers isn't anything new.
In order to meet the demand and connect those who need money now with those who want to donate, lots of new websites have sprouted up.
Others have thrived and solidified a name for themselves as the go-to resource for getting funded.
Why Do People Ask for Money on These Sites?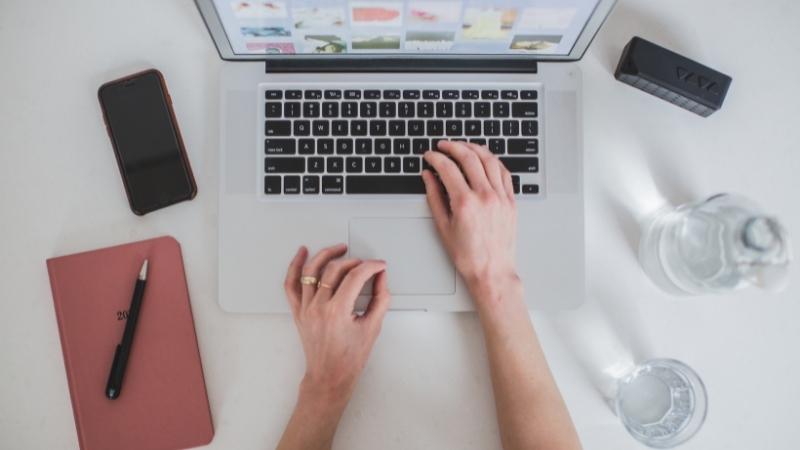 There are plenty of reasons why people rely on the kindness of cyber strangers, from venturing into a new business from scratch to altruistic reasons, such as helping to cover the costs of a loved one's medical bills.
Giving a compelling reason for why you need the funds provides more motivation for others to donate to your cause.
People want to feel that real connection to helping others and fostering the human spirit. There's an actual science behind helping others.
A number of studies showed that spending money on others actually makes us happier, including this one from NPR, which asked two groups of college students to spend money on themselves or on others.
The ones who spent money on someone else said they were happier.
Also, it wasn't about the amount of money they spent, which ranged from $5 to $20, it was how respondents chose to spend it.
What You Can Learn from Random Acts of Pizza on a Subreddit
Before asking for donations, it helps to understand why people are compelled to give. Sometimes, asking for something doesn't always come in the form of cold hard cash.
In a SubReddit thread called Random Acts of Pizza, people post requests for pizza and if your request compelling enough, you'll get a pie delivered right your door.
The thread, which started in 2010, is meant to "restore faith in humanity, one pizza at a time."
You're not allowed to ask for money or charity on the thread.
While playful and not asking for too much (after all, it's just pizza!), it's gained the attention of Stanford researchers, who discovered that people were more willing to give you a pizza if the requestor:
Demonstrated a strong need
Said they would pay it forward
Were heavily involved in the Reddit community (lots of Reddit Karma points)
Sites To Ask For Money
Now, armed with this knowledge of why people feel motivated to give, check out the following nine sites where strangers will give you money, and a few subreddits that are worth learning about.
1. Kickstarter
Best for: Those who have a business idea, product or invention
Funding rules: There's no partial funding allowed
Cost: A 5 percent cut of total funds raised, plus payment processing fees of 5 percent and 20 cents per pledge
Launched in 2009, Kickstarter has become a household name in crowdfunding.
Some of the most memorable Kickstarter campaigns include:
Exploding Kittens (raised over $8M)
The Pebble Time Watch (raised $20M)
The Veronica Mars Movie Project (raised $5.7M)
My cousin, who created her own video game, also launched a Kickstarter campaign to get started, raising over $18,000.
The site is geared to products people have created.
The more information you can provide about your project, the better. Kickstarter allows you to customize your own page and add your own videos to make your idea stand out.
Kickstarter outlines clear project eligibility, and your project needs to have a clear timeline, from start to finish. Get details for your requirements for projects.
Remember that partial funding doesn't count, so if your goal is $40,000 and you only raised $10,000, you won't be able to withdraw that money. Project timelines can be anywhere from 30 to 60 days.
Also, you can't set up projects that pertain to charity or offer any kind of equity or investment opportunities. Here's a list of what they don't allow.
Payments are accepted on Amazon.
2. Indiegogo
Best for: Individuals and nonprofits
Funding rules: You can still get your money even if it's only partially funded
Cost: 5 percent fee
If you have something interesting to share with the community, Indiegogo is your site. It's another popular site to raise money is Indiegogo, which is a few years older than Indiegogo project requirements are different than Kickstarter.
For one, they allow you to set up nonprofit projects and as long as the campaign isn't illegal, you can post it. Their marketplace is filled with creative and innovative ideas based on tech, design and more. The products posted on Indiegogo may inspire people to buy since it's not on the mainstream market yet.
If your project is only partially funded, that's okay too, you can extend your campaign with InDemand, which doesn't have any fundraising target or deadline limits.
If you're not able to stick to your shipping schedule, Indiegogo refunds the purchase to buyers.
3. Fundly
Best for: Anyone
Funding rules: You can still get your money even if it's only partially funded
Cost: Free to create and share your campaign, but they take a 4.9 percent fee from each donation, plus a credit card processing fee of 3 percent
Similar to Indiegogo, Fundly is flexible with the types of campaigns you want to create. The site, which has helped people raise over $330 million, doesn't have any restrictions around "raise requirements" and doesn't have start up fees either.
When you land on their homepage and before you start your campaign, they ask you to choose whether you are an individual or nonprofit. If you are an individual you can log in using your Facebook account.
If you want to see how others are using the site and what kinds of campaigns are successful, can filter categories to show everything from the most popular projects to memorials and trips.
Fundly encourages you to provide updates to your supporters and send emails and post blog-like updates made easily through their app (40 percent of users are on mobile).
Fundly is great because it's more focused on creating easy ways to connect with people who donate to your project. Partial funding is also allowed and payments are processed within 24-48 hours of the donation.
4. GoFundMe
Best for: Individuals
Funding rules: You can still get your money even if it's only partially funded
Cost: A 2.9 percent processing fee and 30 cents per donation
Probably best known for its funding capacity for medical and hospital bills, GoFundMe can help you raise money for just about any fundraising campaign and there are no deadlines or goal requirements.
You'll have to state your case and explain why you need others to provide financial donations to you.
GoFundMe is mobile-friendly and is easy to share on social media. Like Crowdfunder, GoFundMe encourages you to give donors consistent updates on your progress, outside of just raising the money.
Collectively, users on GoFundMe have raised over $5 billion.
There is a standard processing fee of 2.9 percent and 30 cents per donation fee. You can withdraw your money at any time. If you're interested in using GoFundMe, read through their FAQ page, which I found to be pretty handy.
5. Begging Money
Best for: Individuals who have financial problems
Funding rules: None
Cost: Standard PayPal fees for each transaction
Begging Money is a straightforward site that works a little differently than Kickstarter or Indiegogo in that it doesn't charge any fees for the donations you receive.
You receive the funds through PayPal and in the sign-up prices, you need to create a PayPal.me link to protect yourself from scammers.
You need to write at least 400 words explaining why you are asking for money and then select the appropriate category for your request.
The requirements for signing up are fairly simple and they encourage you to be sincere and truthful about your situation.
If you want to increase visibility of your request letter, you can upgrade and pay for this option, but just know that there are no refunds if you upgrade.
6. FundMyTravel
Best for: Individuals who need money to travel
Funding rules: None
Cost: Free
FundMyTravel was specifically geared to help those who need funds to travel the world. The site was started to help those in need of money for travel-focused campaigns.
Based on what was posted from the community on their homepage, most travel-related funds that were fulfilled had to do with volunteering for altruistic causes in poor African countries, or continuing one's education in a foreign country with helping others as the end goal, once that person graduates.
If your cause falls within these parameters, FundMyTravel might be a solid option for you to post your campaign. All you need to do is create your campaign, share it through social media and email, and then get funded.
It's free to create your account and share your campaign. Once people donate, FundMyTravel takes a 5 percent cut.
7. CyberBeg
Best for: Individuals who have financial problems
Funding rules: None
Cost: Standard PayPal fees for each transaction
CyberBeg is a site that provides help for people who are "financially unfortunate." When you land on the site, it almost looks like it might be a scam just from the noticeably outdated design.
However, what they lack in design, they make up for in no fees being taken out of your transaction when someone donates to your cause. The only fees are taken from your PayPal transaction.
CyberBeg notes on their FAQ page that the PayPal transaction is not necessarily anonymous because PayPal displays either your name or email address on the page.
It tells you how you can change your settings on PayPal to avoid this problem.
Unlike the other sites mentioned in this list, CyberBeg offers ways for people to make some extra money and provides resources (like credit repair) targeted to the people who use the site and need extra cash.
CyberBeg also offers opportunities for people to make some extra money through writing jobs, taking surveys, drawing, and using Facebook.
When you click on the credit repair, writing or survey links, however, it directs you to a few scammy-looking sites. So, it's probably best to avoid those and just stick to posting your request for others to help you.
You can keep your post on the site for three months.
8. JustGiving
Best for: Individuals
Funding rules: No liability to donors
Cost: Standard 1.9%
JustGiving.com is a fundraising platform. This global online social platform that started back in 2000 with one goal, to enable charities and people to recieve donations online from anywhere in the world.
The difference between JustGiving and sites like GoFundMe are that JustGiving takes a standard fee off the top of the donation, whereas GoFundMe offers the option to opt into covering processing fees.
Use JustGiving for things such as getting help in need. Either as an individual, family or community. Or raise funds for natural disasters, humanitarian aide, charity or even a special occasion.
9. Patreon
Patreon is a membership platform that allows creators, artists, and other content creators to earn money from their work by connecting with their fans and supporters. It provides a way for creators to receive recurring payments or pledges from their audience, often on a monthly basis.
Here's how it works:
Creators: People who create content such as videos, podcasts, art, music, webcomics, articles, or any other form of creative work can sign up on Patreon and create an account.
Tiered Membership: Creators can offer different membership tiers to their patrons (supporters). Each tier typically comes with various benefits or rewards that are exclusive to patrons. For example, a creator might offer early access to content, exclusive behind-the-scenes content, personalized messages, or merchandise.
Pledges: Patrons can choose to support a creator by pledging a certain amount of money per month or per creation (depending on the creator's settings). These pledges are automatically charged to the patrons' chosen payment methods.
Content Access: Patrons gain access to the content and rewards associated with the tier they've chosen to support. This encourages ongoing support from fans who want to continue receiving exclusive content.
Payment Processing: Patreon handles the payment processing, taking a percentage of the earnings as a platform fee, while the rest goes to the creator.
It's important to note that success on Patreon often depends on the quality of your content, your engagement with your audience, and the value you provide to your patrons.
10. WeFunder
Best for: Entrepreneurs
Funding rules: Your business must have a legal structure (e.g., C corporation, LLC) that is eligible for investment through crowdfunding.
Cost: 7.5% of funds raised
WeFunder is a great way to invest in the future. This popular crowdfunding platform connects entrepreneurs with investors who are passionate about supporting innovative startups and small businesses.
If you're an entrepreneur seeking funding for your venture, Wefunder can be a valuable resource.
Before diving into Wefunder, you need a well-defined and compelling business idea. This is the foundation of your fundraising campaign. Ensure your idea solves a real problem, has a unique value proposition, and has the potential for growth.
Visit the Wefunder website and sign up as a founder. Fill out your profile, providing detailed information about your business, your team, and your financials. Transparency is key to gaining trust from potential investors.
Subreddits That Are All About Paying It Forward
If you're open to receiving donations outside of money, some subreddits focus on giving back to the Reddit community. There are threads where the community donates pizza, video games and giving through Amazon.
If you're coming into Reddit as a new member, take some time to browse around and engage with others. Leave comments and feedback for others if you can, and gain Reddit points. You can receive karma points when your links and comments are upvoted.
Conversely, you can lose points when your links and comments are downvoted to a number lower than zero.
The best way to gain karma points is just to find a subreddit that interests you. This way it's a fun and effortless experience to post and comment.
As with any of the subreddit threads, there are specific rules you need to follow. These are clearly posted on the page with moderators who will enforce them.
Random Acts of Kindness
While you can't ask for money in any form (including gift cards), Random Acts of Kindness is an awesome subreddit that offers a community that is ready to give and help.
Some acts of kindness include giving away access and log-in codes for video games or a girlfriend asking local Redditors to come out and wish her long-distance boyfriend a happy birthday because he's alone in a foreign country.
You need a minimum of 300 comment karma, in order to post a request.
These are more subreddits worthy of a visit, but again, you can't ask people for money.
Random Acts of Amazon: You connect with a community and share what kinds of things you have on our Amazon wishlist. People buy Amazon gifts for each other on the site.
Random Acts of Gaming: The community uses games to donate to others.
Random Acts of Pizza: State your case for why you need a pie delivered to your door and you just might get it!
Summary
Whether you have a new idea that needs to be funded or need some extra help with plans to travel to Africa for your summer internship program, remember the rules are the same when asking strangers for money.
Always state the why and be as descriptive as possible about your situation.