Do you want to earn rewards for using products and services that are already part of your daily life? If you are a Microsoft customer, then Microsoft Rewards might be worth checking out.
This free rewards program lets you earn points for completing online activities. You can then redeem your points for gift cards, products and more.
Our Microsoft Rewards review can help you determine if this platform is worth your time.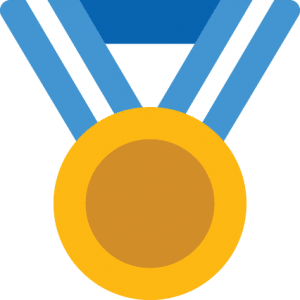 Summary
With Microsoft Rewards, you can earn points for shopping, playing games or searching. Just log in to your Microsoft account and watch your points accrue for free.
Pros
Earn points for regular internet activities
No cost to join
Redeem your points in a variety of ways
Cons
Must use Bing Search, not Google, in order to earn points
Limited geographic availability
Might be tempted to buy unnecessary products to accumulate points
What is Microsoft Rewards?
Microsoft Rewards is a free program available to Microsoft users. It is designed to reward customers for their loyalty.
You can use the platform to earn points in a variety of ways based on how you use Microsoft's products and services.
It's possible to participate in Microsoft Rewards as a way to reduce or even eliminate the fee associated with many popular Microsoft features. Consequently, if you use Microsoft products, this program is worth trying.
Whether you are searching the internet, buying Microsoft products or completing tasks online, you can earn points.
You do not have to pay to participate since this program is free. However, if you buy products, that will cut into your earnings.
Microsoft created this program to ensure you remain a customer. By incentivizing you to keep using its products and services, both you and Microsoft win.
You can earn enough points to get a free membership to services like Xbox Live Gold or Xbox Game Pass. Ultimately, this program can help you save money.
How Does Microsoft Rewards Work?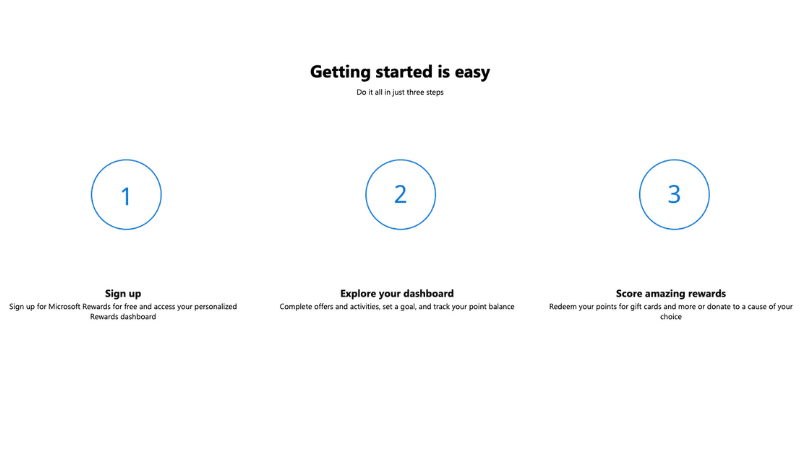 It is not complicated to accumulate points through Microsoft Rewards. You get paid in points for doing normal activities, including searching the internet or shopping through Microsoft.
Getting started with the platform is easy. Simply sign up and explore your dashboard. This gives you access to different offers and activities.
Within your dashboard, you can also set goals and track your point balance.
Once you accumulate enough points, you can redeem them for a variety of rewards. Examples of rewards include gift cards, devices, Xbox games, Microsoft subscriptions, sweepstakes and more.
Alternatively, you could choose to donate your rewards to a charity. Microsoft partners with Benevity for this option.
As long as you are at least 13 years of age and have your parent or guardian's permission, you can use this platform. It is one of the best money-making sites for kids.
Furthermore, this program is available in the United States as well as 19 other countries around the world.
Video Review of Microsoft Rewards
Ways to Earn Microsoft Rewards Points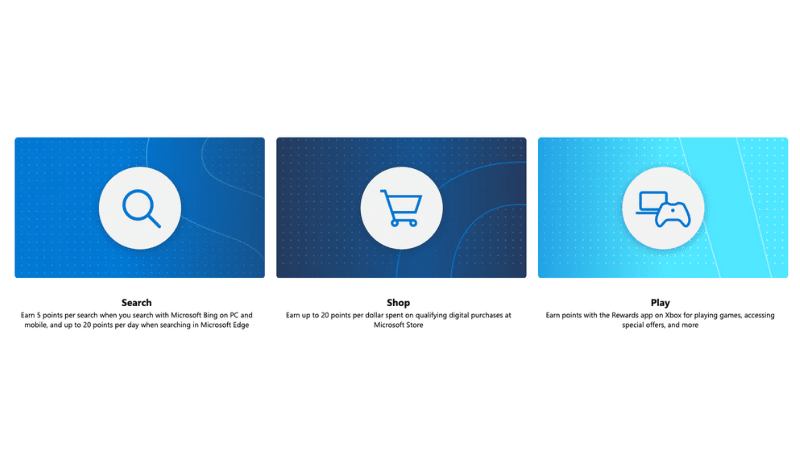 While there are three primary ways to get points with the Microsoft Rewards program, your dashboard will show you all the ways to get points. Remember, the goal of the program is to keep you in the Microsoft ecosystem.
By offering different ways to get points, Microsoft aims to connect you to its services in a variety of ways.
To see all potential ways to accumulate points, visit your dashboard.
Play
User engagement is valuable to a business. This is why Microsoft incentivizes you to continue interacting with them.
You can get points with the Rewards app on Xbox for playing games, accessing special offers and more. The challenges are designed to be easy to complete, as well as fun and engaging.
Luckily, you do not have to share any personal information to earn these points. Playing to receive points is an easy way to rack up points and be on your way to your next reward.
Furthermore, it's possible to get rewards for completing activities, quizzes and more.
Search
This is the most common way to earn rewards points. By searching with Bing, you are able to earn rewards for searching the internet as you usually do.
To receive your points, be sure you are signed in to your Microsoft account and searching using Bing. Bing searches can be performed via Microsoft Edge or Cortana.
There are different program levels within Microsoft Rewards. It is important to note that the maximum number of points you can earn by searching increases once you reach Level 2.
A higher daily maximum means that you can earn rewards faster.
Searching is the fastest way to earn points through Microsoft Rewards. When you consider the number of searches you likely do on a daily basis, this is an easy way to earn points quickly.
Shop
If you shop in the Microsoft Store, you can earn rewards via Microsoft Rewards. The Store contains a variety of products at different price points.
You could buy a new Surface Tablet or other Microsoft product through the Store. However, you can also rent a movie from Microsoft Movies & TV.
Shopping in the Store will earn you at least one point for every dollar you spend. At times, some items may earn you even more, often up to 20 points per dollar spent. This can really add up.
Earning points for shopping online is easy. To get started, ensure that you are logged in to your Microsoft account.
You can earn points when you buy something in the Microsoft Store using:
Xbox
Windows
The internet
It's easy to see your Microsoft Rewards points total when you are logged in to your account. This can help you ensure your activity has been recorded.
If you already intended to make a purchase from the Microsoft Store, be sure to pay special attention to the daily specials showcased on your Microsoft Rewards page.
Sometimes there are bonus offers for certain items where you can earn more than one point per dollar spent. Just be sure that you are not tempted to buy something solely because you will receive points.
How Much Are Microsoft Rewards Points Worth?

When it comes to Microsoft Rewards' worth, the points you earn do not have cash value. However, based on the number of points you need to redeem to earn gift cards, each point equals approximately $.001, which is less than a penny.
You need 10,000 points to receive $10 in rewards. While this may sound like a lot of points to get rewards or gift cards, you can accumulate points relatively easily, especially if you increase your program level.
How Much Can You Earn With Microsoft Rewards?
After learning about Microsoft Rewards, you are probably wondering how much you can really earn. Is it even worth your time, or is this a program that requires way too much effort for pennies in return?
Your earning potential with Microsoft Rewards is based on two factors:
How often you search using Bing
Your membership level in the rewards program
Depending on your level in the program, you can earn up to $10 per month without ever making a purchase.
Microsoft Rewards Levels
There are two levels within Microsoft Rewards, and your level can impact how quickly you can accumulate points as well as how much they are worth.
These levels include:
Level 1: The basic level, earn up to 50 points per day
Level 2: Earn up to 320 points daily
The main benefit of being a Level 2 member is that your earning potential increases. This means that you can earn more rewards quickly if you are a Level 2 member.
It is not difficult to reach Level 2, and you should aim to do so as quickly as possible in order to reap the benefits of this reward program. To get to Level 2, you must earn at least 500 points each month.
If you are a Level 2 Microsoft Rewards member, you can earn up to:
250 points per day for searches
50 points per day for completing the daily offers
20 points per day for browsing the internet using Microsoft Edge
This means that even if you do not buy anything from the Microsoft Store, you can earn nearly $10 per month to redeem for gift cards or sweepstakes entries.
If you add in Microsoft Store purchases or complete any special offers to earn additional points, you can earn significantly more money each month.
Payout Thresholds
One common concern with rewards sites is how many points you need to earn in order to be eligible to redeem them for gift cards or other items.
Here are some minimums for the Microsoft Rewards program:
Sweepstakes: 200+ points (winners determined monthly)
$5 gift cards: 4,800-6,500 points
$1.25 Microsoft gift cards: 1,600-1,700 points (depending on your level)
Skype account credits: 900+ points
$1 donation to charity: 1,000 points
Thresholds vary based on the type of item you want to redeem your points for. Even the gift cards change in value depending on the type of card you get.
The conversion ratio also changes over time and is based on the item.
Account Limits
You might also be wondering if there is a maximum amount of rewards you can redeem. The answer is yes.
You can cash in your points for up to $1,000 in gift cards per day.
Additionally, the maximum amount of monetary value that can be kept in your Microsoft account is $1,000. This means that you will need to redeem your points for gift cards to continue earning rewards if you are near the $1,000 threshold.
Keep in mind that any unredeemed points will expire in 18 months if you do not redeem them or continue to get points. To avoid losing your points, you should play, search or shop with Microsoft regularly.
Microsoft Rewards Pros and Cons
To help you determine whether Microsoft Rewards is worth your time and effort, here are some pros and cons of the program.
Pros
Free to use
Many ways to earn points (i.e., browse with Microsoft Edge, play games, etc.)
Variety of ways to redeem your rewards (i.e., gift cards, sweepstakes, etc.)
Easy to use
Can use as young as 13 years of age
Cons
Must use Bing search engine via Microsoft Edge or Cortana
Only available in certain countries/regions
Temptation to buy things from Microsoft just to earn extra points
Points do expire
Limits on the number of points you can earn and store in your account
Microsoft Rewards FAQs
If you are still unsure about whether or not Microsoft Rewards is right for you, these frequently asked questions might be able to help.
What are Xbox Rewards?
The Xbox Rewards program was created by Microsoft Rewards. You can still receive points for your Xbox activities, such as purchasing a movie, game or TV show through the Xbox console.
The Microsoft Rewards program also includes additional ways to accumulate points.
Are there other ways I can make money playing games?
Yes. There are numerous sites that pay you in cash or gift cards to play games or participate in daily activities.
One example is Swagbucks. This get-paid-to site lets you earn rewards for playing games, completing surveys, searching the web and shopping online.
Swagbucks is similar to Microsoft Rewards, but you don't have to be a customer of a specific brand to use the platform.
What if I have problems with my Microsoft Rewards account?
The first step is to confirm that you are logged in to your Microsoft account. If you still have problems, reach out to customer support online, through their 1-800 number or on Twitter using the handle @XboxSupport.
How can I make sure my points are being counted?
To ensure Microsoft Rewards is counting your activities and giving you your earned points, it's important to stay signed into your Microsoft account.
You can confirm your points are being recorded by checking your dashboard.
Where is Microsoft Rewards available?
This program is available in all 50 states as well as in Washington, D.C. It's not available in Puerto Rico.
Beyond the United States, this program is available in 19 other locations. These include (but are not limited to) France, Germany, Australia, Canada and the U.K.
Is Microsoft Rewards Worth It?
If you are a regular user of Microsoft products or services, you should check out Microsoft Rewards.
With minimal effort, you can get points that can be redeemed for free gift cards or subscriptions to Microsoft products. If you don't use Microsoft products, then it probably isn't worth your time.
As our Microsoft Rewards review demonstrates, you won't get rich using the program. However, you can easily earn a gift cards or you can donate your points to a charity of your choosing.