Diversification is one of the most important investing rules to help minimize the risk of losing money. Investing in physical assets is a popular way to diversify, but it usually requires a large investment.
If you want to diversify your investments by purchasing shares in alternative assets, Rally may be a good fit for you.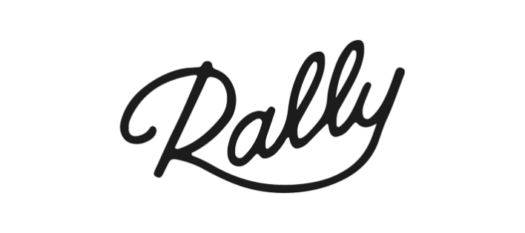 Summary
Rally lets investors investor in collectibles like classic cars, books and sports memorabilia. The minimum investment is $50 for each offering with no platform fees.
Pros
Low investment minimum
No investor fees
Unique investment options
Cons
Few open offerings
Narrow trading windows
Long-term commitment
What is Rally?
Rally is an investment app that makes it easier to buy fractional shares of alternative assets.
The service offers the following collectible investments:
Autographed sports memorabilia
Books and comics
Cars
Pokemon cards
Sports trading cards
Watches
Wine
Normally, these assets can be expensive to buy and pricey to store in a secure vault. Rally stores their assets in their New York City showroom.
Accredited and non-accredited investors can invest as little as $50 in offerings. It's possible to sell shares for a potential profit or wait for Rally to sell the asset.
Investors primarily make money by selling shares if the asset increases in value. It may also be possible to earn dividends when shares earn more income than expenses.
Is the Rally App Free?
There are no account service fees or trade commissions to buy or sell shares. This platform is essentially a free investing app for collectibles.
However, the app says they may launch a pay-as-you-go premium plan or subscriptions in the future. Fortunately, Rally states they will always have a free option available to investors.
There are operating costs to store assets at the Rally showroom. Consequently, shares may not earn dividends if the storage costs exceed the increases in the asset's value.
Who Should Use Rally Rd.?
Rally is a good option for any investor who wants to invest in collectibles or diversify their portfolio. Investors must be at least 18 years old, live in the United States and have a Social Security number.
This platform lets non-accredited investors get exposure to alternative assets as well. The only legal restriction for average investors is that they can only invest up to 10% of their annual income or net worth.
There are no investment restrictions for accredited investors. To qualify as an accredited investor, your annual income must exceed $200,000 ($300,000 joint), or your liquid net worth must be higher than $1 million.
Rally App Features
Rally offers an easy-to-use mobile app and web platform. Users can view closed, current and upcoming offerings.
To get started, you simply open a Rally Rd. account, link your bank account and transfer funds. Then, you are ready to begin investing.
The app offers some useful features to help you invest. Here are the key offerings that make it easy for you to purchase alternative assets.
Detailed Investment Listings
Each offering shows photos of the collectible. Some offerings may also have a video.
It's possible to see details of the asset like the production year, appraisal grade and other pertinent details.
Some offerings can be a few years old, like sports autographs and video games. Other offerings can be for antique items produced at least one century ago.
The platform offers a chat and message board where potential investors can share their thoughts about the item.
Keep in mind that collectibles have different risk factors than stocks. It's important to research the potential risks and before buying shares.
Blue-Chip Collectibles
Investors have the ability to invest in what Rally Rd. considers "blue-chip collectibles." These items can have a higher collectible value than similar items.
The number of available investments can vary. Additionally, some asset classes may not have any open offerings.
Investors can see upcoming offerings and request notifications when trading windows open for existing holdings.
Here are some of the asset categories investors can add to their portfolio.
Memorabilia
Investors can buy sports and pop culture collectibles.
Some examples include:
Autographs sports equipment (i.e., jerseys, patches and shoes)
Rookie cards for star athletes
Classic video games
Comics and Literature
First editions of literary classics along with rare comics can be investable through the app. Some publications may be signed by the author and might be worth more.
A few of the offerings in this asset class include:
J.R.R. Tolkien's Lord of the Rings
F. Scott Fitzgerald's The Great Gatsby
Albert Einstein's Philosopher-Scientist
1963 Marvel X-Men #1
1959 DC Comics The Flash #105
1941 DC Comics Batman #6
Collectible Cars
Rally began as a way to buy fractional shares of collectible cars and now offers more alternative assets. Investment offerings run the gambit from classic cars to modern exotic sports cars.
Recent car offerings include:
1994 Lamborghini Diablo
1989 Porsche Boxter Speedster
2006 Ferrari F430
1965 Alfa Romeo Giulia SS
1965 Ford Mustang
Watches and Luxury Fashion
Those who enjoy collectible watches and luxury handbags might like investment fashion ideas.
Some of the brands of recent offerings include:
Hermes
Omega
Rolex
Tornek-Rayville
Wine and Whiskey
Collectible wine and whiskey is another long-term investing idea. For example, investors can buy shares from the same vineyard that provided wine for Queen Elizabeth II and President John F. Kennedy.
Purchase Equity Shares
When offerings are open, investors can buy equity shares until the funding goal is reached or the investment window closes.
When you are ready to buy shares, Rally connects to most banks effortlessly using Plaid. Many investing apps use the same third-party service to transfer funds and protect your data.
The investment minimum starts at $50 per offering. Per-share prices can be lower, meaning you will need to buy multiple shares to meet the investment minimum.
The holding period is at least 90 days. It's only possible to sell shares when the trading window reopens or Rally decides to sell the asset.
Dividend Income
While collectibles won't provide monthly income like a savings account or rental property, it is possible to earn dividends.
Shares can earn dividend income when they make more money than they cost in operating expenses. Offerings won't advertise a target dividend payout, and some investments may not earn dividends.
Investors should focus on buying assets they believe will increase in value to sell for a profit. The dividend income can be a nice bonus.
Trading Windows
Unlike buying stocks, investors can only invest in offerings during specific trading windows once the initial funding period closes.
Investors can buy or sell shares during the monthly trading window. Each offering's window is only one day each month from 9:30 am to 4:00 pm Eastern.
Investors can sign up for notifications so they don't miss the trading window.
Rally Rd. may also decide to sell an investment and liquidate all existing shares. Investors don't decide when this even happens but will receive a proportion of the sale proceeds.
What Are the Rally Rd. Taxes?
Rally Rd. will email year-end form 1099 tax documents when you sell shares or earn more than $10 in dividend income.
This policy is similar to selling stocks and crowdfunded real estate platforms.
Is Rally Rd. Safe?
Yes, Rally is a safe platform to invest in collectibles since they vet deals to prevent scams.
The app partners with broker-dealers that comply with regulations from two governing bodies:
These two governing bodies monitor online stock brokerages and other alternative asset investment apps.
It's even possible to view assets at the Rally showroom in New York City. Being able to view the investment can provide peace of mind that Rally is legit.
Data Security
Like stock investment apps and cryptocurrency exchanges, Rally requires investors to submit their Social Security number to join. This is necessary to prevent fraud and for tax purposes.
Rally won't sell your personal information to other parties. The platform also encrypts its data to prevent potential data breaches and identity theft.
Investment Risk
It's possible that investments may lose money. Investors can track their investment performance in the portfolio tracking dashboard.
Rally displays the lifetime investment performance of current and past offerings.
Investments may lose money if the asset or asset class falls out of favor. Property destruction or theft can also result in an investment loss.
Furthermore, it can be difficult to estimate the value of collectibles because each product is rare. Investors need to research auction prices and estimated values of similar items to determine if Rally is selling shares at a realistic price.
Positives and Negatives
Here are the reasons you may or may not want to invest in collectibles using Rally.
Pros
Easily invest in collectibles
Low investment minimum ($50)
Open to non-accredited investors
Can sell shares after holding for 90 days
Cons
Few open offerings at a time
Narrow trading windows
May require multi-year investment horizon
No retirement account options
FAQs
Before getting started with Rally, you'll likely have some questions. Here are answers to frequently asked questions about the app.
How can investors access Rally Rd.?
Investors can access Rally through its web platform or by mobile app. The Android and Apple apps have the same functionality as the online version.
What is the Rally Rd. minimum investment?
The minimum investment for each offering is $50. After reaching the minimum threshold, investors can buy additional shares at the current per-share price.

The share price is different for each offering. It depends on the total number of shares and the current asset value.
What are the Rally Rd. investment offerings?
It's possible to invest in alternative asset classes on Rally, including collectible cars, sports memorabilia, classic books and more.
How does Rally Road make money?
Rally is currently free for investors, but the platform can make money from the owner raising funds and by selling assets to another buyer.
Where does Rally Rd. keep investment assets?
Rally states they keep their assets in a secure, climate-controlled facility on the East Coast of the United States.

Current holdings are periodically on display at Rally's showroom located at 250 Lafayette St, New York, NY.
When does Rally Rd. sell assets?
Rally may sell assets when the market conditions are ripe to earn peak profit. The service may also sell holdings when another buyer makes an offer that the current owner accepts.

The investing app intends to hold each offering for many years since most collectibles require a long-term investment horizon to earn a profit.

Investors can sell their shares after a minimum 90-day holding period at the next trading window. However, if Rally decides to sell an asset first, they distribute the net profits to the investors in proportion to their shares.
Summary
Investing in collectibles is easy and affordable with the Rally Rd. app. It's possible to invest in various alternative assets that allow you to diversify your portfolio by investing small amounts of money.
Investors should consider using Rally to invest in alternative assets that may perform differently from the stock market. Remember that investments may take years to earn a sizable profit because market sentiment can change.