Playing video games on your phone can be a great way to pass the time. But what if you could get paid in the process?
Rewarded Play is a platform that pays you to play games. While you won't pay the mortgage with your earnings, it can be a fun way to earn a little side money.
Our Rewarded Play app review will help you determine if this app is a good way for you to make some extra money while you play popular games using your phone.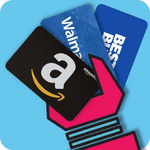 Summary
Rewarded Play rewards users for playing games. The better you are at the games, the more money you'll earn. Unfortunately, you might also encounter in-app purchases, which can reduce your earnings.
Pros
Many games to choose from
Anyone over the age of 18 can play
Offers gift cards to popular stores
Cons
Cash out starts at 45,000 coins
Only Android users can use it
No pay out only in cash
What Is Rewarded Play?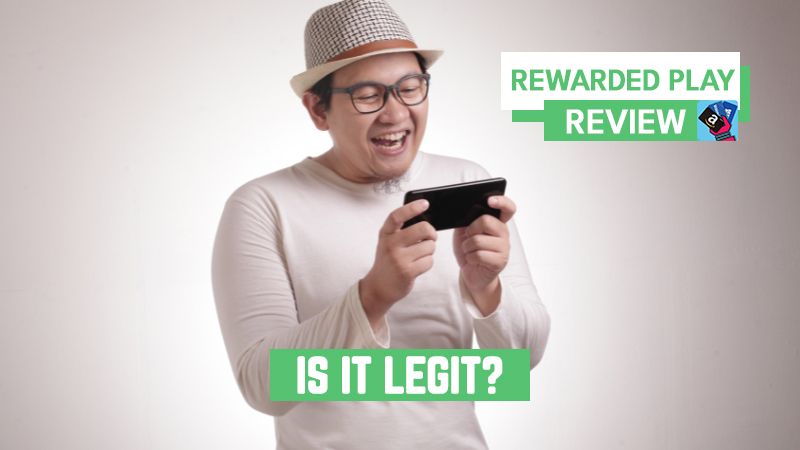 Rewarded Play is an Android app that pays you to play free games. If you love mobile games and are better than the average player, you can earn gift cards to your favorite stores for playing games on your smartphone.
Keep in mind that you must reach certain levels to earn gift cards to popular stores. In addition, you can only earn a limited number of points each day, which restricts your ability to make a lot of money with the app.
The platform is owned by Influencer Mobile and displays ads throughout your game playing time to make money from sponsors. These ads are how the app is able to pay users for playing games.
While Rewarded Play won't replace your day job, it is a good way to earn some extra spending money via gift cards if you enjoy playing games on your phone.
How Does Rewarded Play Work?
It's easy to earn gift cards from Rewarded Play. But how does rewarded play work? Here are the four steps to using the app.
1. Install and Sign Up for Rewarded Play
First, you must download Rewarded Play from the Google Play Store. It's a free app, but you must provide your email address and agree to the terms of service.
These terms include allowing the app to access certain information on your phone, such as app usage, app downloads, messaging and diagnostics.
If you don't agree to the terms of service, you can't use the app. Make sure you read the fine print before signing up.
While the app is free to download and use, there are opportunities for in-app purchases. Keep that in mind as you play popular games since these purchases can dilute your earnings.
2. Download and Play Games
The next step is the fun part. You can download games you want to play using the app. There are typically a few dozen options, giving everyone a chance to play their favorite games and earn rewards.
If you have already downloaded some of the games on the list, you must start fresh.
This means that you must uninstall the game from your phone and then download it again through Rewarded Play to get credit for your progress.
Unfortunately, you won't earn rewards if you are playing popular games that are already loaded on your phone.
Rewarded Play Games List
The list of games on Rewarded Play and other apps like it can change at any time, but there are many to choose from.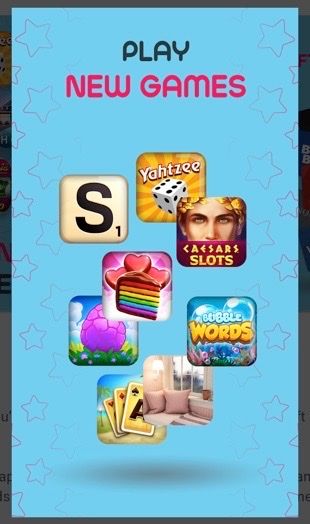 Here are some of the most popular options:
Yahtzee
Sudoku
Pirate Kings
Bingo Blitz
Mystery Society
Word Alchemy
World Series Poker
Harry Potter
Wheel of Fortune
Mahjong
Cookie Jam Blast
Wheel of Fortune, Yahtzee, Bingo Blitz, Harry Potter and Sudoku are among the most popular.
This list is not all-inclusive. If you don't see your favorite game on this list, check the Rewarded Play app to see if the app offers it.
3. Earn Points
The points you earn on Rewarded Play are awarded as coins that you can convert to gift cards. You earn coins as you reach certain levels in each game. You can also earn coins when you make purchases in the app.
As you reach higher levels in the games, they get more challenging. Consequently, it takes longer to earn points.
Each game within the Rewarded Play app has different goals. When you reach those goals, you earn points.
Many opportunities to earn coins require in-app purchases, but plenty of free options exist.
The free options to earn coins usually require you to reach a specific level or to play the game for a certain amount of time.
When you select a game, it will show you the goals you can achieve to earn coins.
It's important to note that if you use multiple game reward apps, you won't be able to 'double dip' and earn points from both platforms. There's a limit of one platform per game.
In addition, the Rewarded Play app has a 5,000-point limit every day. No matter how much you play, you can't earn more than this amount of points in one day.
Your point count resets every 24 hours.
Earning Bonus Points
There are a few opportunities to earn bonus points in Rewarded Play. The first is with Comeback Points.
These points reward you for consecutively coming back to the app. To claim them, simply log into your account and click 'Collect my Points.'
Once you claim these points, you'll see a countdown timer that shows the next time you can claim comeback points.
New members also benefit from earning free coins just by logging into the app.
This lasts for the first five days you are a member, so make sure to log in each day to claim your points.
Points for new members can be claimed once daily.
4. Cash Out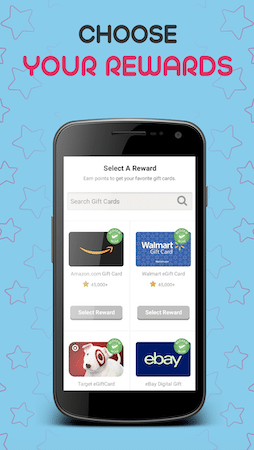 You must earn 45,000 points to redeem them for free gift cards equal to $5. This may sound like a lot of points, but most apps have a much higher payout threshold.
Reward Options
You can receive your chosen gift card digitally via email or have them mailed to you. You should receive your gift card approval within 48 hours.
The Rewarded Play app offers many gift cards to choose from, including some of the most popular stores like Best Buy. In the app, you can filter through gift card options by popularity, brand and preference.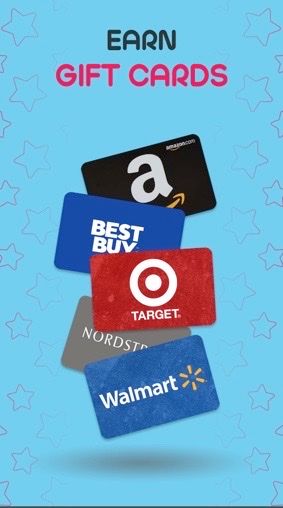 Some of Rewarded Play's gift card options include:
Amazon
Target
Walmart
Macy's
Best Buy
Adidas
Chili's
Gap
eBay
There are other gift cards to choose from as well, so be sure to sort through Rewarded Play's choices to find the store you like the most.
How Much Can I Make With Rewarded Play?
It depends on how much you use the app. Occasional gamers may take a few months or longer to earn a $5 reward.
But, if you are playing your favorite games often and consistently log into the Rewarded Play app, you may receive rewards faster.
Some users claim they earn a $5 gift card almost weekly, while others say it takes them months to get their first $5 reward.
Beyond how much you use the app to earn points, it's also important to remember that you can only earn 5,000 points per day.
Since it takes 45,000 points to earn $5, you can get one $5 gift card every nine days.
This could add up to roughly $202 per year if you earn 5,000 points per day.
The bottom line is that no one is getting rich from the Rewarded Play app, and it won't replace your full-time job.
It's important to just consider that this app works great for providing supplemental or 'fun money' as you play your favorite games or new games.
Is Rewarded Play Legit?
Are you wondering, "Is Rewarded Play legit?" In short, the answer is yes.
The Rewarded Play app has over five million downloads on the Google Play Store and earned a 4.3-star rating. Most users claim they received payment from the app.
However, as with any app, this one is not without its downfalls. Rewarded Play app review excerpts reveal some issues with the platform.
Some users have reported issues with getting their free gift cards. Others have had problems with the ads from Rewarded Play impacting their experience using different apps on their phones.
Nevertheless, the app's parent company, Influence Mobile, Inc., has an A+ rating with the Better Business Bureau. Plus, it's only had three total complaints in the last three years.
Best Rewarded Play Alternatives
If you aren't convinced that the Rewarded Play app is the best option for you, these apps like Rewarded Play could offer other ways for you to make money.
InboxDollars
Similar to Rewarded Play, InboxDollars pays members to play popular games. However, it also provides opportunities to make money by reading emails, shopping online, taking surveys and trying new offers.
InboxDollars has a $30 threshold before you can cash out, which can take an exceptionally long time. Fortunately, they offer a $5 welcome bonus to jumpstart your earnings.
Mistplay
Mistplay works a lot like Rewarded Play in that it lets you make money for playing popular games. It offers many game options, including strategy, puzzles, cards and casino games.
How much you earn from playing a Mistplay game depends on your player experience points (PXP). The more often you play games, the more PXP you earn. You may earn more points per minute of play in a game than someone with fewer PXPs.
Swagbucks
Swagbucks is a lot like InboxDollars. It lets you make money if you play games and complete other activities such as online shopping, taking surveys, accepting offers and watching videos.
This platform is one of the oldest get-paid-to sites in the space. It also gives you the opportunity to boost your earnings by doing things like completing your profile or finishing a certain number of surveys.
Rewarded Play Pros and Cons
As with any app you are considering downloading, understanding the pros and cons of Rewarded Play can help you determine if it's a good option for you to earn money while playing games.
Pros
Free to download
Simple and easy to join
There are many games to choose from
Many gift card redemption options to get paid
Customer service is responsive and helpful
Cons
Can take months to earn 45,000 coins to redeem for a $5 gift card
No cash redemption option
Not available on iOS devices
In-app purchases
Only available to residents of the United States and Canada
Rewarded Play Reviews
Learning about the experience other customers have had with a product or service can be helpful in determining if it's right for you.
When it comes to Rewarded Play app review listings, there are currently no Trustpilot or BBB reviews. However, over 121,000 reviews on Google Play earned Rewarded Play a 4.3 out of 5 star rating
Here are some reviews from actual users on Google Play:
"This truly does pay and customer service is top notch. Everytime I've had an issue they have helped me. Not to mention that I'm playing games I enjoy and making money while I'm at it!! …I've had no trouble getting gift cards." – Beth Howard
"While the customer service is great and they do pay out, the app has become disappointing. There is no longer the extended play function and rarely do I get the chance to download a new app." – Chris Seigel
"I saved up 145,000 points and cashed out for a $25 Amazon gift card. The steps were simple and there was no hidden gimmicks involved. 24 hours after I submitted for the gift card, it was available in my Amazon account to use." – Christina McDaniel
"The same game options to download and play just rotate around. There isn't a huge selection. Then once you find games that you wanna play, the app doesn't keep updated with your level achievements on all games." – Alexis Stipanovich
Frequently Asked Questions
If you still have questions about Rewarded Play, these answers might be able to help.
Is Rewarded Play safe?
Yes. Rewarded Play is safe. The app is upfront about how it uses your information and doesn't sell any private data to third parties.
To understand how your information is used, read the Terms of Service.
How do I contact Rewarded Play customer service?
To contact customer service, you can message them through the app. After entering your profile, click on 'Need Some Help' and open the help center.
You can review the questions and answers already provided or click on chat to start a new conversation.
Is Rewarded Play available on iOS?
No. Rewarded Play is only available on as an Android app via the Google Play Store.
Why does it get harder to earn rewards?
As you complete the easier levels of Rewarded Play, it continually gets harder to get rewards. Rewarded Play does this to keep you motivated to continue playing.
If it were too easy to receive rewards, the app would lose its excitement quickly.
Summary
If you spend time playing games and want to get rewarded for it, Rewarded Play can be a good option. You won't make much money, but you might as well earn gift card rewards for playing games if that's something you enjoy doing in your free time.
The app is legit and safe. While the app does pay gift cards, it may take a while to reach the $5 redemption minimum.