If you've ever wanted to invest in real estate, Roofstock is worth checking out. Roofstock is an innovative company that started with the goal of changing the way people can invest.
In this review, we'll share everything you need to know about this real estate platform. The information below will help you determine if it's the right solution for your real estate investing needs.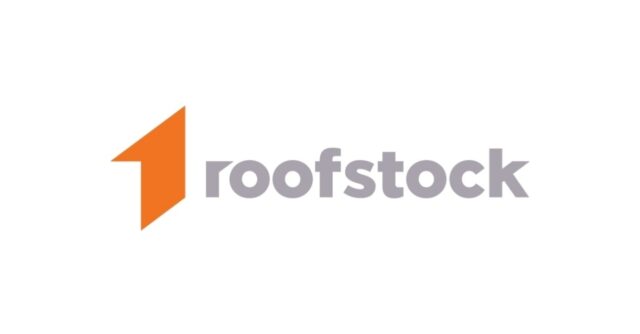 Summary
Roofstock makes it easier to buy and manage investment properties. It has both direct and indirect investment options. This isn't a good investment option if you are looking for low point-of-entry investments.
Pros
Direct and indirect ownership available
Accredited and non-accredited investors
Property manager referrals available
Low fees
Cons
Large down payment
Higher minimum investment for Roofstock One
Roofstock One for accredited investors only
You're responsible for repairs/management
What Is Roofstock?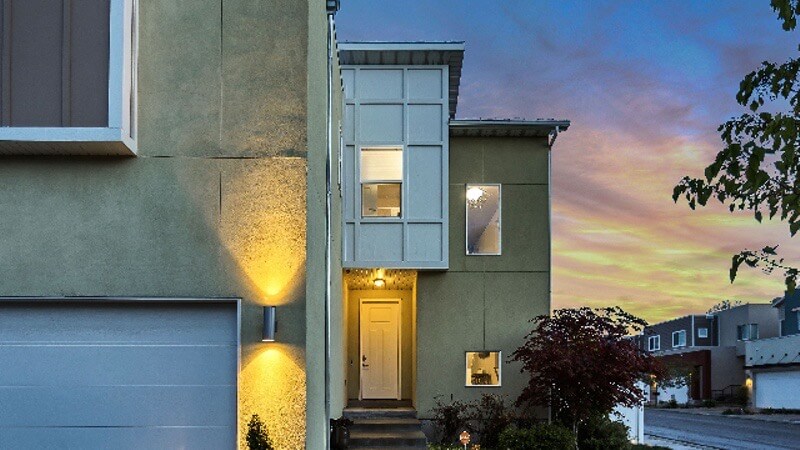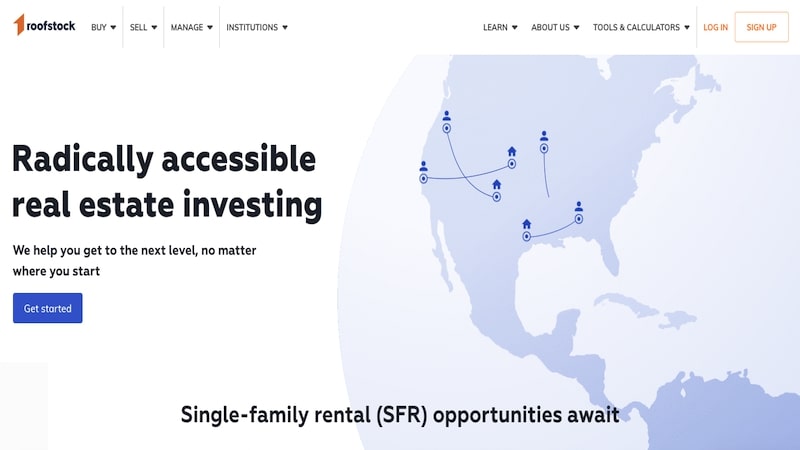 Roofstock is a real estate investment site unlike anything currently on the market.
Other real estate investment companies, such as Fundrise, sell you shares in real estate investment portfolios. Roofstock is different because it helps you purchase real estate rental properties.
Their founders started the company over 5 years ago with the goal of making real estate investing easier. They wanted to reduce costs, make properties more accessible and make the purchase process simpler.
The concept was to provide a real estate investment marketplace where investors could buy pre-inspected properties with tenants already in place.
So far, this concept has been successful. The company has helped investors close well over $2 billion in completed transactions to date.
Roofstock has the ability to cover every aspect of the real estate rental purchase and management process, including:
Inspection of the property
Making the deal
Closing the deal
Managing the property
You can take advantage of as many parts of the Roofstock platform as you wish to achieve your investing goals.
How Roofstock Works
Roofstock has hundreds of properties available for sale at any given time. If you want to start investing in rental properties, here's how it works.
Find A Property
Roofstock currently partners with property owners in just over half of the 50 U.S. states. They typically list single-family homes or rental properties with up to four units.
Most of the homes already have tenants in place, although some properties are vacant.
When you click on a listing, you can see details, browse photos and get lease information. If you sign up for a free account, you can get access to the inspection report.
Roofstock makes sure each property they list has been inspected. As a potential buyer, you'll have full access to the detailed inspection report for each property.
You'll also get current information on the tenant, lease length, rent amount and other pertinent factors.
Roofstock shares neighborhood ratings, school ratings and local property management company information as well.
Note that while many investors buy properties from Roofstock sight-unseen, you may have the option to view some properties before you buy.
The Buying Process
After you determine which property you want to purchase, Roofstock will let you make an offer for free. However, they will charge you a 0.5 percent fee if your offer is accepted.
As mentioned earlier, most of the properties on Roofstock are already occupied. However, Roofstock has a Lease Up Guarantee on vacant properties.
This guarantee states that if you buy an unoccupied property from Roofstock, it will be occupied within 45 days of closing. If it's not, they will pay you rent for up to a year.
Roofstock also has a 30-day money-back guarantee on your home purchase. See their website for details about this guarantee.
Closing With Roofstock
You can buy Roofstock properties with cash you have on hand, or you can get a mortgage loan.
If you opt for a loan, you can finance through their financing partner. Alternately, you can get your own financing through a different mortgage lender.
Keep in mind that Roofstock requires all buyers to put a minimum of 20% down to purchase a property with their financing.
You can close in as little as 30 days when you use Roofstock's financing company. However, the in-house financing rates may be a little higher than what you can find with other mortgage companies.
Roofstock's transaction team will guide you through the entire closing process. Once you close, you can start collecting rent on the property right away.
After You Close
You can manage your property, choose your own property manager or use a property manager from Roofstock's list of partners once the closing process is complete.
Using a property manager with Roofstock is common since a lot of buyers purchase out-of-state properties.
The property management companies Roofstock recommends are vetted, and their performance is monitored.
You can visit their website to see profiles for property management companies in each state. Roofstock has several options to cover all of your investment property needs.
Key Features
Beyond the basic property investing features, Roofstock has two additional features that set it apart from the competition.
Roofstock One
The Roofstock One investment option is available for accredited investors only. This is a passive income investment that operates in a way that is somewhat similar to companies like Fundrise.
You purchase interest shares in investment properties. Most shares equal 1/10th of a property, and the minimum investment amount is $5,000.
Then you'll earn your share of any profits after expenses on the property are deducted.
Roofstock retains a 1/10 ownership share in each Roofstock One property for the first year. The company operates this way to help you have more confidence in the investment.
Roofstock Academy
Roofstock Academy is another unique feature. This online "school" offers classes and coaching for people who are interested in becoming real estate investors.
You can choose between their Mastery program or their Coaching-Only program. You'll pay decent money for these programs.
Here are the rough costs:
$1400 for the Mastery program
$800 for the Coaching program
Both programs include five hours of one-on-one coaching and a money-back guarantee. If you sign up for the Mastery program, you get additional features such as on-demand lectures.
You also get Roofstock marketplace credits when you sign up for the Mastery program. You may want to check out this option if you're new to real estate investing.
Positives and Negatives
Before you start investing with Roofstock or any type of crowdfunded real estate investment company, it's important to understand the benefits and downsides.
Pros
Roofstock has many benefits, including:
Direct or indirect ownership in properties
Open to non-accredited investors (Roofstock One is for accredited investors only)
Property manager referrals available
Low fees
Cons
There are a few downsides to Roofstock. These include:
Large down payment required for property purchases
Higher minimum investment for Roofstock One
Roofstock One is for accredited investors only
You handle repairs/management details when you buy a property directly
It's also important to remember that with real estate investing, there can be more challenges and expenses than investing with brokerage firms that offer stock shares and mutual fund shares with lower minimum investment requirements.
Who Is Roofstock Best For?
There are a few groups of people who might want to consider checking out Roofstock.
Those New To Real Estate Investing
You might appreciate Roofstock if you're new to real estate investing. The expansive learning center and Roofstock Academy options can teach you a lot.
Additionally, they have a good support team in place for buyers that want or need help.
Those Looking For Hands-Off Investing
Roofstock could be useful for those looking for hands-off real estate investment ownership.
Since Roofstock has property manager partners, you can buy a property through Roofstock and leave the legwork to the property management team you hire.
You'll have to pay for repairs and property management fees, but the actual work of renting and maintaining the property falls on the property management firm.
Those Who Want to Make Real Estate Investing Easier
Roofstock may be a good option for those who simply want to make real estate investing easier.
Whether you want direct ownership or indirect ownership, Roofstock and Roofstock One look to make real estate investing as hands-off as possible.
If you want to manage your properties yourself, they're okay with that as well.
Summary
Roofstock can be a great option for a variety of investors. Not only does it change the way people can invest in real estate, it offers support to help people learn more about this investment opportunity.
Whether you're new to real estate investing or simply looking to make investing in real estate easier, this could be the right solution for you.
If you want to make money with real estate, investing with Roofstock isn't your only option. There are many other ways to make passive income with real estate investing that you can consider.