Saving money is an essential life skill for everyone – including teenagers. Some would argue that learning to manage and save money is as important as learning to earn an income.
While a teen's objective is (and should be) to have as much fun as they can while finishing school, learning to save money early in life is an ideal way to set up a future of financial stability and independence.
According to Ypulse, it was estimated that there were 25 million individuals aged 13-18 in the United States. The average spending money a teenager had in 2020 was $115/month – although this is likely to vary based on the teenager's age, location, and socioeconomic status.
Nearly 40% of teenagers surveyed by Piper Sandler in 2022 held a part-time job, so about four out of ten teenagers have disposable income (other than allowance money) to spend – and save.
Parents play a vital role in their child's financial literacy and education. Early on, they can begin to encourage children to develop habits that create positive, lifelong impacts.
And in the case of financial management, the need to establish smart money skills early in life is vital because this is the time when learned behaviors tend to take root for a lifetime.
But ultimately, deciding what to buy as a teenager is up to the teenager – for the most part. This can be tricky because the teenage years are where childhood and adulthood collide.
Teenagers love the same expensive things and toys that adults enjoy but are also more likely to give into in-the-moment impulses – a.k.a. decisions without considering the potential consequences of the decision.
Learning to prioritize your needs (and wants) is the most effective way to decide how to best save money as a teenager.
While you consider your priorities, take a moment to compare your preferences to the top teenage stores/brands/things, as noted by a Piper Sandler survey.
In the category of clothing and footwear, Nike takes top honors.
In the food category, teenagers spend, on average, the most money at Chick-fil-a, followed by Starbucks.
Typical Teenager Responsibilities
As kids hit their teenage years, their newfound need for independence will start to cost more and more out-of-pocket money. What teenager doesn't have a smartphone and a data plan?
And most teenagers have a preference (or is it a need?) to spend more time with friends – away from their family – all with an ever-rising price tag.
Many teenagers are fortunate enough to have (or share) a car, which of course, requires a driver's license, ongoing gasoline fill-ups, and insurance, even if there are no car payments.
And if you haven't noticed, everyone's needs/wants change as they mature. The needs and wants of a fourteen-year-old teenager differ quite dramatically from a nineteen-year-old. And it doesn't stop there; these priorities continue to change throughout life.
So, where do you start to learn to save?
By understanding your short-term vs. long-term goals, you can begin to know how to spend for today but save for tomorrow.
Short-Term Goals
Short-term objectives are those things that can impact your life immediately or in the near future.
A short-term objective can be something you buy or something you experience. On a teenager's timeline, short-term refers to any goal within three months' time.
Everyday Life & Health
Personal Care Products – this may include medication, cream, makeup, deodorant, and shampoo, to name a few.
Healthy Food And Supplements – depending on the teenager, this may include protein shakes or probiotics, etc.
Events & Experience – this may include attending a concert, an Instagram-worthy event, or participating in extreme sports.
Clothes Shopping
Dining Out/Take-Out/Fast Food
Music/Movies
Groceries
Singing or Instrument Lessons
Hobbies
Gifts For Friends
Gym Membership
Electronics
Air Pods or Wireless Headphones
A Cell Phone and Service Plan
Software, Mobile Apps, and Video Games
Streaming services – these costs are almost limitless as there are subscription services for just about every service.
Miscellaneous Teenage Spending Goals
School Trips
Class Ring
Prom Expenses
College Application Fees
Long-Term Goals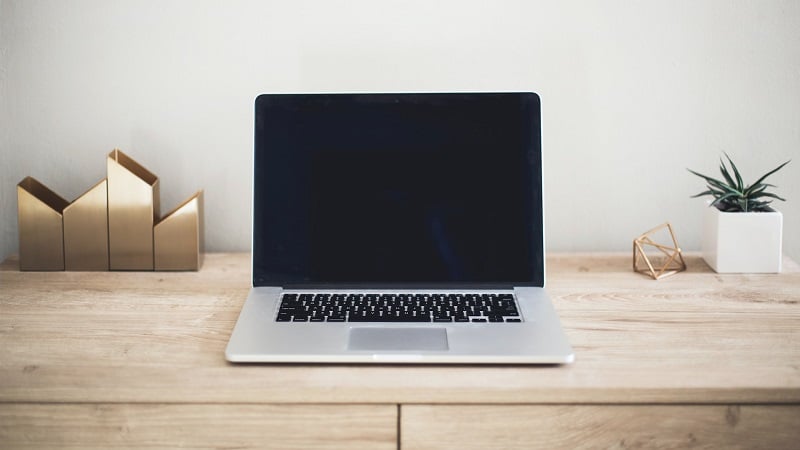 Long-term objectives are, as its name implies, something that you plan for because they will benefit you at some future date.
As a rule, most long-term planning is for goals that are beyond a five-year window. However, for teenagers, long-term goals are likely to reach several months to a year.
Long-term goals tend to be pricier than shorter-term objectives, which is why it is important to start saving for them as early as possible. In the world of savings (and compounding interest), time is definitely on your side and something to take advantage of.
These are the most common teenager long-term savings goals:
Buying a Desktop or Laptop – depending on your specs, this can range from $500 to several thousand dollars.
Attending a College or Post-Secondary Education Alternative – these expenses include tuition, room/board, textbooks, and living expenses. Even with student loans and grant assistance, college is quite expensive.
A Pre-owned Car – it is smart to start saving for a car (and the money required ongoing maintenance) before you can even drive!
Starting a small or online business.
Furniture for your dorm room or first apartment.
Three months' rent for first, last and security deposit – for your first apartment.
Studying Abroad.
Traveling Expenses, among others.
When you have taken the time to understand what you want/need today, tomorrow, and in the future, the next step is simple math. Consider your income and how much you want to save.
The difference between your income and intended savings would be money left over for things and experiences that offer immediate gratification.
While a teenager's finances will tend to lean on the simpler side, there are apps created to help educate them about the important financial concepts of budgeting and savings.
Money Apps for Teens
Selecting a financial app resembles the process of deciding which bank or credit union to use. As a tool, the application must fit and help solve the teen's financial needs and objectives.
Ultimately, the app should help teenagers and young adults understand how to (and the importance of) spending responsibly and saving for the future.
Budgeting and Saving Apps
The following electronic apps offer digital tools that help teenagers save for a specific goal. These apps are also adept at creating complicated budgets.
Fortunately, this is something that most teenagers do not have to contend with for at least a few years.
Bankaroo
The majority of Bankaroo's users are between the ages of 5 and 14. This app was developed by an 11-year-old and his dad, so it is perfect for younger teenagers and preteens as well.
The app allows teenagers to track their money, although it does not have access to bank accounts.
Current
Current offers the future of banking. This award-winning financial tech company offers custom-built banking technology that offers simple budgeting solutions.
YNAB
You Need a Budget (YNAB), was developed to teach youngsters and young adults budgeting skills. YNAB provides a wealth of information and helps via exercises and classes that help teens learn as they practice saving.
gohenry
The app gohenry is a financial education and literacy app/debit card that was developed in partnership with Mastercard. It has been designed specifically for users aged 6 to 18.
The app provides parental controls for each child, which helps make it easy for them to learn real-time financial management.
Plan'it Prom
For the unilateral savers, the Plan'it Prom is an app that was designed specifically for one of the biggest nights in a teen's high school life – the prom. This app helps teens understand all the costs associated with the end-of-school rite of passage.
Banking and Money Management Apps
These apps are designed as multi-use banking apps.
FamZoo
FamZoo prepares kids and young adults for the world of adult finance by linking the family's accounts into this one app.
This is a great app for those who receive an allowance and want to use a debit card, and earn interest on their savings.
BusyKid
BusyKid is a comprehensive app that provides every conceivable financial feature you could ever want when trying to educate teenagers about money and saving for the future.
The app allows parents to assign chores and pay their child's allowance through the app. Ultimately, this teaches children and teens real-life financial lessons.
Greenlight
Greenlight is an app that offers simple but effective real-time financial lessons. The app offers flexible parental controls, modifiable in-app chore lists, and an automated allowance payment feature.
A debit card from MasterCard is available that offers teens some independence but gives the parents the ability to set store spending limits.
Summary
The reality is that life is expensive and there will always be a need to save up for things.
Starting early is the best way to reach your financial goals.