Going to college is already an expensive undertaking, even without the cost of books. Tuition, room, and board can set you back tens of thousands of dollars, so finding ways to make money and save money can help ease the sting.
While new textbooks are costly, even used ones can cost a pretty penny. Sites like ValoreBooks can help lower your cost of learning materials.
Continue reading as we review how ValoreBooks can help you get the latest version of a textbook without the high price tag.

Summary
While ValoreBooks has great prices on college textbooks, it's plagued by a cumbersome interface and lack of inventory for newer editions. Textbooks may be missing key supplemental materials such as CDs and access codes. Always check against other textbook marketplaces before buying or renting through ValoreBooks.
Pros
Good prices
One-stop shop
Customer service
Cons
Page navigation
Inventory
Supplemental materials limits
ValoreBooks Overview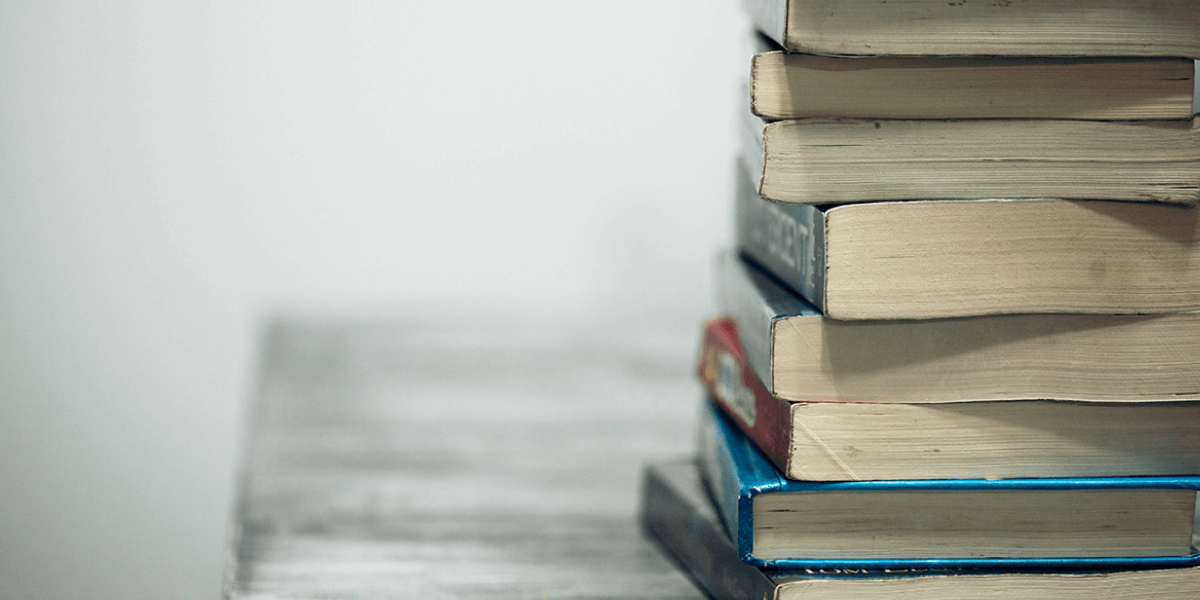 ValoreBooks started in 2002 as the first marketplace to cater specifically to students. The goal is to connect buyers with more than 20,000 sellers offering textbooks, study aids, books and other materials.
The online interface allows buyers to compare study materials from thousands of sellers to find the best price and edition to fit their needs. Overhead costs are low since the company does not house any of the books.
While the transaction for purchasing the textbooks takes place on ValoreBooks.com, the seller of the item will fulfill your order. The company acts as the middleman, connecting buyers and sellers and facilitating the process.
Besides connecting buyers and sellers, ValoreBooks allows you to rent the textbooks you may need for your courses. They offer flexible rental terms to accommodate your class schedule.
Using ValoreBooks to Rent Textbooks
Rather than shelling out a few hundred dollars to own your college textbooks, consider renting them. You will get the same information but won't have to worry about selling them back at the end of your class.
Here's everything you need to know about renting books through ValoreBooks.
Pricing
When you shop for a rental textbook on ValoreBooks, you can compare book rentals from thousands of options. This allows you to get the best price on the edition of the textbooks you're looking to rent.
The company is so confident in its price comparison model that they have a low price guarantee. If you find a lower rental book price within seven days of renting one through ValoreBooks, they will refund you the difference.
You can rest easy knowing that you will get the lowest price on your study materials without the hassle of searching different websites.
ValoreBooks is a one-stop shop, allowing rental providers to compete against each other to offer you the best price on the college textbooks you need for your classes.
Shipping cost
Besides the rental fee, you will have to pay a shipping cost for each book you rent. Shipping is $3.95 per book for textbooks, including both rentals and books you purchase.
Keep in mind, they charge the shipping fee for each book in your cart, so there are no savings when placing a single order.
Return shipping is free, which is a bonus. When it's time to return your book, you will get a shipping label to return it for free.
Length of the rental period
Since schools differ in how classes are structured, ValoreBooks offers flexible rental term lengths. You can choose from a quarter or a semester rental term to fit your class schedule.
One thing to keep in mind is that when you place a rental order, the expiration date on the credit card you use must be after the rental return date.
Late fees
When you rent a textbook through ValoreBooks, they will give you a return date based on the rental period you select. Your book return must be postmarked by the return date, or you will be charged a 15-day extension.
This 15-day extension is a grace period to allow you to return the book. However, if you don't return it within the extension period, you will be charged the book's purchase price. This means you will own the rental book and won't need to return it.
If you find you need extra time to use the textbook, you can extend your rental period before getting charged with an extension fee. Log into your "My Accounts" page and change your rental to accommodate a longer period.
You can also contact customer service with questions or concerns.
Return policy
When you're ready to return the textbooks after the rental term, the company will provide you with a free shipping label.
The label can be accessed by logging into your order page and will be available 45 days after you place your rental order.
If you rent more than one textbook, you will have a separate shipping label for each one. When returning your textbooks, you will need to package each of them individually with their shipping label, as each one may have a different return address.
If you receive return instructions or a different address when you get your rental, please disregard them. Only use the return instructions and shipping labels provided by ValoreBooks.
For questions, their dedicated customer service for rentals can help you troubleshoot any problems.
ValoreBooks also has a 30-day money-back guarantee. If you are not satisfied with the book you rented for any reason, they will give you a refund, no questions asked. All materials must be postmarked within 30 days of purchase dates to be eligible.
This guarantee is helpful if you receive a book in an unacceptable condition or drop the class.
Damaged textbooks
While you can get away with some writing or highlighting in a textbook, ValoreBooks asks that students avoid marking up rentals. Since textbooks are rented to multiple students over time, not marking up the text allows future students to get clean rentals.
Keep in mind that if your book is damaged, stolen or lost during the period you are renting it, you will be charged the list price of the book minus the rental fee.
Supplemental materials
When renting a textbook through ValoreBooks, keep in mind that supplemental materials are not guaranteed. If the textbook comes with DVDs, CDs, workbooks or access codes, they may or may not come with your rental.
The best way to find out what is included with books is to contact the rental provider and ask for clarification.
Selling Textbooks with ValoreBooks
If you have old textbooks lying around, you can make extra money by selling them with ValoreBooks. One advantage of selling with ValoreBooks is that they make it easy and convenient by connecting you with thousands of buyers.
Here's what you need to know about selling your old textbooks with ValoreBooks.
Pricing
According to ValoreBooks, their marketplace models mean sellers get the highest textbook sell back prices. They guarantee that if you sell your textbooks through their site, you will get top dollar. Or if you find a better price from another place, they will match it.
ValoreBooks acts like the middleman, connecting sellers of textbooks with buyers looking for that study material and edition. Yo
u can use their online search tool to see if the book you want to sell is on the list of items ValoreBooks is accepting for purchase.
You will also get an estimate of the price that you can get for your book. If you are happy with the quote, follow the steps to start the selling process of selling and mailing in your textbook.
Types of books accepted
ValoreBooks acts more like a regular bookstore than a college textbook seller. You can buy, sell and rent a variety of books and study materials through ValoreBooks.
Besides textbooks, you will find study materials, novels, short stories, non-fiction books, children's books and more.
Any books you would like to sell using ValoreBooks need to meet the company's standards before they accept them for purchase. Once you send in your book, it's up to the company to determine if it's in an acceptable condition.
Reasons they may reject your materials can include:
Damage to the cover such as cuts going through the cover and into multiple pages
Damage to pages with lines that are unreadable from highlighting and torn or missing pages
Water damage to the book such as swollen or wrinkled pages, discoloration, molding or excessive stains
The ISBN you submitted when selling the book does not match the ISBN on the book you sent in
Damage to binding such as pages that are separating
ValoreBooks will only buy books you own and are yours to sell.
Shipping and tracking
When you are ready to ship your book(s) to ValoreBooks, you will get a prepaid shipping label, so you don't have to pay out of pocket. This label also makes it easy to mail and track your package and get updates on your sell back order.
When packaging your items to mail to ValoreBooks, ensure that you wrap them well to avoid damage during shipping. The package you send cannot weigh more than 70 lbs.
Make sure you include the shipping label provided by ValoreBooks so that they can quickly identify and evaluate your materials.
Once you receive a quote on your books and materials, you will have 14 days from the date of the quote to mail them in. If the items you mail arrive later than 21 days from the sale order date, ValoreBooks reserves the right to cancel or re-quote the materials.
The company does not offer package insurance, so if you want to protect your materials, you will have to pay for it out of pocket.
ValoreBooks makes it clear that they will not be held responsible for any lost or damaged items in transit.
Once your item is received, it can take up to seven business days to evaluate it and ensure it meets all standards. If there are issues with the textbook or other materials you submitted, ValoreBooks may re-quote the price or reject part or all of your shipment.
If there are any issues with your items, they will notify you via email and on the order details page in your account. You will have up to 14 days to request that the things you submitted be returned to you.
Payment
If the items you submitted to ValoreBooks for evaluation meet the quality standards, you can expect to get paid within 14 business days. You have two options for getting your money: check or PayPal.
Checks are mailed through the U.S. Postal Service via first-class mail to the address listed on your order. Once ValoreBooks issues a check, it can take between seven and 14 business days to receive your payment.
If you opt to get paid via PayPal, you will get paid between two and 14 business days from the date they issued the payment. You can provide your PayPal account information when you checkout.
Pros and Cons
If you're considering using ValoreBooks to buy, sell or rent textbooks, it's important to evaluate the pros and cons of using the platform.
Pros
Here are the reasons ValoreBooks may work for you:
Good prices
One of the big reasons to use ValoreBooks is the prices. You can find consistently low prices on textbooks and study materials for both used and new books. If you find a better price somewhere else, they will match it.
You can also get a solid price for your used textbooks if you're looking to make some cash.
One-stop-shop
ValoreBooks is a one-stop-shop for buying, selling or renting textbooks, which is convenient.
It's a marketplace that connects buyers and sellers, so it's easy to buy the texts you need for your current classes, sell the ones from your old classes and rent a few textbooks you don't want to own.
Customer service
ValoreBooks has dedicated customer service agents to help you through every step of the process. They can answer questions and guide you through the process.
Cons
Here are some reasons ValoreBooks may not be the right choice:
Cumbersome interface
While the idea behind ValoreBooks is great, the interface is anything but user-friendly. It's cumbersome and difficult to navigate.
You have to keep flipping through different parts of the site to get to the information and textbooks you need so you can add them to your shopping cart.
Lack of inventory
You can find older editions of textbooks at a great price, but newer versions are very hit or miss. Reviewers reported difficulty finding the latest edition of the book they need for a class, which can be a problem.
Always verify that the version you are buying or renting through ValoreBooks matches the requirements for the course you are taking.
Supplemental materials
As college and university classes move toward digital learning, many textbooks come with access codes to access online materials.
ValoreBooks has a disclaimer that supplemental materials are not guaranteed, which can be a problem if your professor requires their use for a class.
It may not be worth getting your textbooks through ValoreBooks if the access codes or supplemental materials you need are not included.
The Bottom Line
ValoreBooks is a one-stop-shop where you can buy, sell or rent textbooks for your college classes. The marketplace model allows you to get competitive pricing on study materials and pay less than the campus bookstore.
Finding the textbook editions is a hit or miss. Also, you may not get all supplemental materials such as CDs and access codes, which can be necessary for the classes you are taking.
Weigh the pros and cons of getting your textbooks through ValoreBooks and compare prices against other websites that sell textbooks.