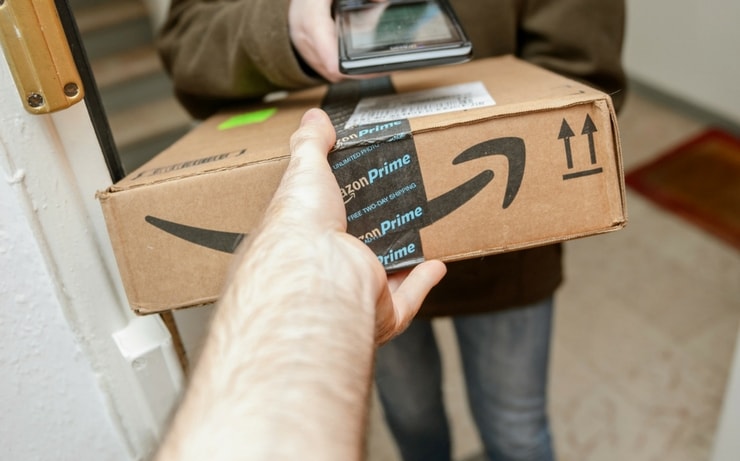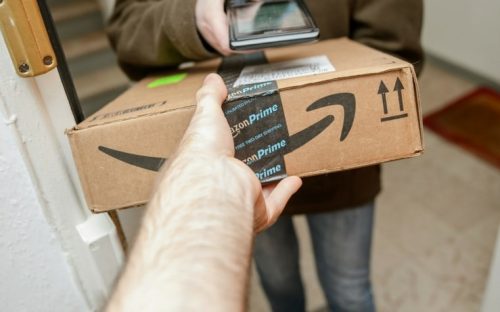 Most of us shop online because it is convenient and can save us money.
That is one reason why Amazon has become so popular and is arguably the most successful e-commerce site in Internet history. Now, it is even possible to shop for free when you shop through Amazon review sites.
If the prospect of free products sounds appealing to you, then you need to check out these sites to start saving money today!
Note: Getting something in exchange for an Amazon review is against Amazon's Terms of Service and can get your review account banned.
How Amazon Review Sites Work
Before we find out which sites can allow you to get free products, there are a few important details to cover. These Amazon review sites partner with sellers to offer products for free or at a steep discount in exchange for a review.
Due to recent changes to Amazon's customer review policy, most of these sites might require that you place a disclaimer stating you purchased the product at a discount price. Although these sites no can no longer require you to write an Amazon review to get the discount.
However, some sites can require you to leave a social media review to get the discount. These sites issue the discount on PayPal after you post the review.
You complete the entire sale through Amazon and enter a discount or promo code on the checkout screen to get the lower price. You will still be responsible for any shipping costs.
It's possible to waive the shipping costs when you sign up for Amazon Prime or Amazon Student.
These discount codes will often be for at least 50% off. As Amazon still wants to maintain a high level of credibility for the customer reviews, sites don't offer as many free products as they did in the past. Most sites offer a 90% discount, at best.
Also, each Amazon review site can limit how many discounts you can redeem each month. Limiting discounts ensures other customers can also find great deals.
Unlike Amazon's in-house Vine review program that is invitation only, anybody can apply to become a shopper on these Amazon review sites. If you like trying out products and leaving honest feedback, you are an excellent candidate for reviewing products sold on Amazon.
The Best Amazon Review Sites
These are the best Amazon review sites from which to choose. As you will notice, there are many different sites to choose from, and each one will have a varied product selection to complement your shopping needs.
Each site might only offer a limited number of discounts per item. If all the discounts are claimed on one site, check to see if the item is on more sites. You may still be able to get the free product on another review site.
1. Snagshout
Snagshout is one of the most popular review sites because you can theoretically test one new product every day when you redeem a "snag." You get a new snag every two days and can accumulate up to five snags at once. They will send you a regular newsletter to make it easier to find snags.
An easy way to find the best deals on Snagshout is searching for the lowest price or largest discount. Here, you will see the lowest prices for every product category. While the deals are always changing, one example from this section is a premium Berberine supplement for a 95% discount.
Buying the same product directly from Amazon would cost $19.95. With Snagshout, you get it for only 90 cents! It's the same product for a whole lot less money. Snagshoutissues your refund 30 days after the purchase date.
2. Vipon
Vipon offers a variety of products for 50% to 100% off and is also one of the oldest review sites. Although most discounts are only up to 80% off. They were previously known as AMZ Review Trader. It is free to join and a great option if you want to test several products at once.
One advantage to shopping on Vipon is that you can apply to try 20 products at once. The downside is that each merchant must separately approve your request.
Many other review sites treat deals as "first come first serve" with instant approval. The merchants from Vipon might approve you by the next business day, or it can take several weeks.
Once you receive your trial products, you have two weeks to complete a review. Once you provide the review, you can apply for more products to test.
3. Deal Go!Go!Go!
Deal Go!Go!Go! is a relatively new review site but many shoppers like it because you can apply for up to 10 products at once and be automatically approved.
Most products are 50% to 99% off, and there are a few free products as well after the discount is applied. For example, you can try out a plastic bread cutting slicer for free or buy women's clothing and purses for $30 (70% off the regular price of $100).
Most of the product categories are for fashion, electronics, health, home, and mom & baby. Their inventory is expanding, but Deal Go!Go!Go! is still a relatively new and growing review site.
To never miss a deal, install their Dealgogogo browser extension. This extension applies all known coupon codes so you save money on your Amazon purchases.
4. Elite Deal Club
Elite Deal Club is unique in that they do not require you to place a review for products purchased at a discount. Their homepage even states they are not a review site or endorsed by Amazon.
If you like no strings attached, this might be your best way to get free products sold on Amazon! Most deals are 50% to 100% off.
You can start claiming offers at 10 am EST. Until 2 pm EST, you can only claim one offer. After 2 pm EST, you can claim unlimited offers. Amazon Prime members get free shipping for most offers.
Elite Deal Club sends out a daily email with 100-200 offers. Many people recommend Elite Deal Club for electronics and accessories including phone cases.
You also have the opportunity to win free Amazon gift cards by shopping with Elite Deal Club too.
5. Giveaway Nation
Giveaway Nation has a very simple website and a fast-growing membership base. When offers become available, you will receive an email with the products available for free or deeply discounted.
They are reported to send a lot of emails. If you do not like to clean out your inbox constantly, you should probably avoid Giveaway Nation. Otherwise, you can find some lucrative deals on their site.
You will need a PayPal account to join Giveaway Nation. Why? You receive your purchase refund 31 days after the purchase via PayPal.
6. Giveaway Service
For high-end products worth at least $50, take a look at Giveaway Service. You do need to be approved by each seller before you can receive the discount. They also offer a lot of free giveaways too.
You can test cameras and wireless speakers for deeply discounted prices. It's even possible to get free cell phone cases too. Products are available from the many different product categories listed on Amazon. This can be your best option if you have a large online following.
7. Cashbackbase
Cashbackbase is one of the few Amazon review sites to still offer free products. Quickly find these 100% free offers by clicking "Freebies." Like other sites, most offers have a 50% to 80% discount.
To claim offers, you must redeem rewards points. You earn points by inviting friends and completing tasks in Cashbackbase. One task is leaving a quality product review. Plus you get 2,000 points when you join. This is the minimum number of points you need to start claiming offers.
8. EtekCitizen
If you like trying out new tech products, EtekCity is a good place to begin shopping. What is unique about them is that they only sell products they produce with the EtekCity brand label.
By enrolling in the EtekCitizen program, you can receive discounted promotions and free giveaways. EtekCitizen is broken down into four different product categories: healthy living, smart living, active living, and practical living.
A few of the products you can buy include scales, power strips, camping supplies, and other items that can be useful for DIY projects around the house.
9. VIP Amazon Review Club
VIP Amazon Review Club by Premier Deals Club offers many products that usually sell for $20 to $50 for only $3 to $5. Discounts are between 20% and 60% off.
When you do receive a discounted product, you leave a review on Facebook. This review must post within five days of receiving the product. Like other Amazon review sites, you do not have to leave a review on Amazon. Although doing so is a nice gesture.
10. Deals for Review
Deals for Review allows you to get deals for at least 50% off. They even partner with sellers to sample products before they launch for feedback. Most of the products available on this site are for lower-priced items. But, you can still find some good deals on items you will use.
You have two weeks to complete a review once the item is received.
11. AMZRC
AMZRC has a wider inventory than most sites because their seller fees are lower. The savings are passed onto you, the shopper, with more coupon codes. So, more people can try out a single product, and there are more discounted and free products from which to choose!
It is easy to filter the deals for free (or nearly free) products. There is a sliding bar that allows you to adjust the range of the discount. You can also view discounts by category or keyword.
Most of the deals will be found in the electronics, sports & outdoors, and clothing, shoes, and jewelry categories.
12. VIP Power Club
Like a few other review sites mentioned here, VIP Power Club notifies you when deals are available. Most offers are between 90% and 99% off, and you can expect to pay no more than $5 for most items. Discounts range between 20% and 99% off.
Only being able to receive offers through emails can be annoying, but you can have better savings opportunities than other online review sites. Current members report getting more offers by having a history of leaving legit reviews. Joining VIP Power Club is free.
13. Home Product Testing
Home Product Testing has a relatively smaller base with only 28,000+ registered product testers. They do have good offers if you are looking for products to use in your kitchen or around your house.
It is also possible to try out supplements, fashion accessories, and other items like sleeping bags.
To take advantage of the discounts, you apply to test a specific product, and the seller will email you the discount code if approved. Reviews are optional to reflect the changes in Amazon's terms and conditions regarding customer feedback in exchange for discounted and free products.
14. Secret Deals Club
Once a day at 10 am PST, Secret Deals Club will email you the latest deal offers. Deals start at $1, and all you need to do is claim the discount code on a first come, first serve basis. An advantage of Secret Deals Club is that all deals are exclusive to this review site. You cannot find them on any other third-party review site.
Secret Deals Club can also be advantageous if you live on the U.S. west coast as other sites send their deals out to the Eastern time zone. If you aren't an early riser, you might miss out on the best deals if you use another review site.
15. iReviewHome
You can find many items for free or only $1 at iReviewHome. You do need to be approved by each seller before you can claim the discount code. To improve your approval chances, complete an A.R.T. profile that can quickly help sellers decide on your request.
As you post more product reviews, it is also possible you'll receive more offers from sellers. They look for frequent shoppers who provide detailed and credible feedback.
16. Trust Review Network
Trust Review Network has some enticing offers on their homepage. You can buy valuable items like unlocked smartphones, laptops, and mini espresso machines for pennies on the dollar. In regards to the smartphones, the regular retail price is $179.99, and you can purchase them for $0.99.
To sign up, you will need an active cell phone to verify you're a real person. The signup process is free. You can apply for offers on their network website. They will also send you new targeted offers via email. The site expects you will leave a review within 14 days of receiving your products.
17. KabelDireckt
KabelDireckt is open to the U.S. marketplace and several European marketplaces. Like EtekCitizen, the product offerings here are for only one brand, KabelDireckt.
Their catalog is very slim and offers computer cables for these tech gadgets:
If you want to try one for free and are willing to write a review, this can be a good option to save a few bucks.
18. Oz Naturals
Oz Naturals is another review site that only sells products for their brand. In this case, you can review skin care products for only a few dollars. This site can be a good option for the health-conscious as Oz Naturals only use natural and organic active ingredients.
You can test eight different types of their products ranging from cleanser to moisturizer to sunscreen. Most products cost $1.95 each after you use the discount code sent to you by email. Joining the Oz Naturals VIP email list is free.
19. Jump Send
Jump Send has some of the best deals on the Internet. Physical items are not free, but their prices come close. Discounts shave up to 90% off the purchase price.
You can find many items as low as 10 cents. Sometimes, you can even buy something for a penny before shipping. Jump Send seems to be one of the few Amazon review sites offering ebooks. This is almost like getting paid to read.
Because of their large inventory and excellent deals, they are also one of the fastest-growing review sites. Their site is also fairly easy to navigate which is a plus.
20. ProductTesting.co
ProductTesting.co is a newer review site, yet they have a sizable audience. They currently have over 150 sellers and over 41,000 buyer sign-ups.
New offers are available daily on their website or their email newsletter. Joining their Facebook can be the lets you see member-only offers. Many of the offers are available on third-party websites instead of Amazon. This site is similar to the Swagbucks offers page.
Discounts can range from 20% to 90%, and you will need to browse through the catalog to find the best deals. You will also need to select your country of residence to view all the applicable offers.
21. Social Nature
Test natural products at Social Nature. You get to test products and share your review on social media. You earn points with each review to get member-only discounts.
Start testing products by sharing your interests with Social Nature. For instance, you might be able to sample organic food. Other samples include sparkling kombucha and organic toothpaste.
22. Blue Ribbons Review
Blue Ribbons Review has discounts of at least 50%. You can also receive exclusive deals through their email that can be higher than those listed on the website. And, you can request products you currently do not see on their site as well.
In addition to Amazon deals, you can also find discount codes for Best Buy, eBay, Etsy, Flipkart, and Walmart.
Deals come and go. Check back regularly to see the latest offerings.
23. TestZon
TestZon was only launched in 2016 and already shows multiple signs of being a great place to shop for nearly free. If it isn't already, TestZon needs to be on your shortlist.
They have products for almost every category imaginable. Your options include video game headsets, swim goggles and clothing. If something isn't free, you can find many other items for sale for only a few pennies.
24. Tomoson
Over 90,000 influencers test products through Tomoson. It's free to create an account. You can register with your Facebook, Instagram or Twitter account. After linking your social media accounts, you can try partnering with brands. If you have a large following, brands may reach out to you.
25. GMYLE
If you like customized cases for your smartphone and other technology devices but don't want to pay top dollar, you will like GMYLE. Membership is open to the United States and western Europe.
By signing up for their Laboratory Programme, you can sample two products for free each month. They have some eye-catching designs that include marble, wood and galaxy patterns. These products can definitely turn some eyes.
26. Arctic
Arctic has partnered with Ryzen and Intel to test their electronics cooler units as a product tester. Their site can be a "cool" option if you like to make money playing games online.
Their products are top-notch, and they are also partnering with two other prestigious computer technology developers. Using this site can be a great opportunity to help influence the marketplace.
27. Review.Directory
Review.Directory is another review site that allows you to sample free products and share your reviews on Amazon or other social media channels. You will be emailed promotions from a campaign director.
This site can also be a good option for bloggers as some sellers also want to run giveaways. In addition to reviewing the product yourself, you can potentially get paid to help others enjoy the product.
28. UberZon
Another free Amazon review site is UberZon. You can test a variety of products for at least 70% off the normal price. Leaving a review is optional. Other sites may still require you to leave a review on Facebook. That's not the case with UberZon.
If you like the idea of hassle-free product testing, UberZon can be a worthy option.
Summary
Just as you can buy almost anything on Amazon, it is also possible to get almost anything for free or nearly free. You can join as many programs as you like to get more deals. Joining a mailing list or Facebook page is a good way to qualify for exclusive deals.
Have you tried out one of these Amazon review sites? If so, let me know your experience in the comments below.