Payday loans can end up costing you much more in the long run than you originally intended to borrow. If you've ever taken out a payday loan, you're not alone.
In fact, one in 10 people have taken out a payday loan, according to a survey by CNBC Make It in conjunction with Morning Consult.
With very high interest rates and fees, payday loans can easily become a trap for borrowers. The bill comes due and because they can't pay it, they take out another loan with yet more fees.
Payday lenders structure the loans in such a way that the amount grows quickly and becomes difficult to pay back.
Many states have laws in place limiting payday loan fees, with fee caps ranging from $10 to $30 for every $100 borrowed.
According to the Consumer Financial Protection Bureau, a typical two-week payday loan with a $15 per $100 fee equates to an annual percentage rate (APR) of almost 400%.
In fact, while credit cards get a bad reputation, they have much lower APRs than payday loans.
Just for some context, the APR on most credit cards ranges from 12% to about 35%. However, keep in mind that debt is debt and the best thing you can do is pay it off.
Do you have a payday loan that you'd like to see gone? Here are some ideas on how to get out of payday loans for good.
How to Get Out of Payday Loans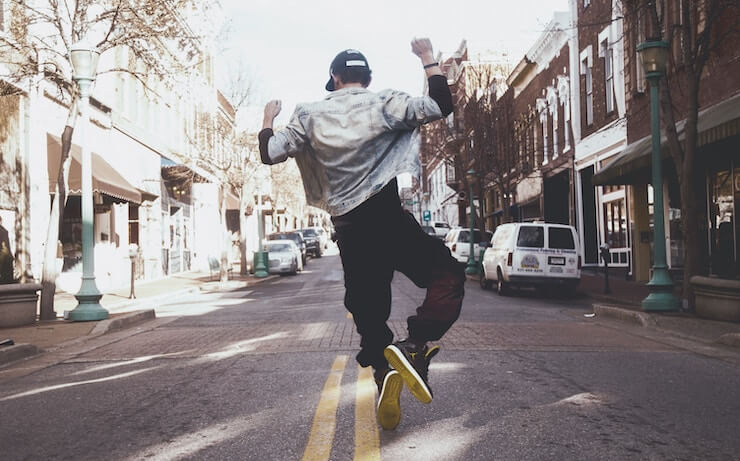 When you have a payday loan, it can seem impossible to get out of it. Fear not, there are steps you can take to break the payday loan cycle and get back on your feet.
The faster you get out of a payday loan, the better.
Below are some ideas to help you get out from under the weight of a payday lender.
1. Consider Extended Payment Plans
Believe it or not, you can actually negotiate an extended payment plan (EPP) with your payday lender.
This will break up the loan into smaller installment payments for a longer period of time without additional fees or interest.
Before talking to your lender, look at your budget and figure out the maximum amount you can pay comfortably toward your loan every month. This will give you the basis for your negotiation with the lender for an EPP.
The good thing about an EPP is that as long as you don't default on your loan, you won't get turned over to a collections agency.
Make sure you talk to your lender about restructuring your loan before closing time on the last business day before your loan is due.
If you need to sign a new loan agreement for your EPP, make sure you read the full terms and conditions before signing. This way you can avoid any unpleasant surprises down the road.
Keep in mind that not all payday lenders will be open to doing an EPP. However, it's always good to ask and find out how flexible your lender will be if you can't afford to pay back your loan in the specified amount of time.
If your payday lender doesn't offer an EPP option, consider going to some of your other creditors for assistance.
For example, if you have credit card debt or an auto loan, your lender may be willing to work with you on restructuring your debt.
Lenders usually require that you show you're having financial difficulties before you qualify for a loan restructuring. However, if your creditors are willing to work with you, it can free up some cash you can put toward the payday loan.
2. Refinance with a Personal Loan
Another option for getting rid of your payday loan is by getting a personal loan. Personal loans have lower rates than what you would pay through a payday lender.
This can be a good option for getting a loan with more favorable terms and a longer payback period.
Wish you had a lower rate? Check out Credible where you could refinance your loan as low as APR with autopay.
However, keep in mind that you'll need at least fair credit to qualify for a personal loan. When looking at personal loan options, make sure the terms, interest and fees make sense when compared to the amount you owe on your payday loan.
There are a number of online lending platforms that can help you get a personal loan. Here is a list of the most popular personal loan companies and information on what it takes to get a loan.
3. Hustle Short-Term to Generate Cash
If you took out a payday loan, chances are you were short on cash. When it comes time to pay it back, you will likely face the same situation — you'll be short on cash with bills to pay. There are only two ways to get more cash: earn more income or cut expenses.
Neither one of these options is necessarily easy, but they are both effective. While cutting back on spending can help you free up some cash, this will likely not be enough to help you pay off that payday loan.
The better option is to hustle and make money on top of your take-home pay.
One of the easiest ways to generate cash in the short term is to sell stuff. Do you have clutter laying around that can be turned into dollars? You can sell items on Craigslist, Facebook Marketplace and other free online marketplaces.
Another good option is to increase your income in the short term. If your job offers the option for paid overtime, this can be an easy way to make more. Just volunteer for overtime shifts until you have enough to pay off your loan.
If you don't have the option of paid overtime, consider getting a side hustle. There are many different ways to make money on the side.
For example, you can sign up to drive with Uber or Lyft in the evenings or on weekends. This will help you generate more income in the short term until you can pay off your loan.
Once you pay off your loan, consider working a little longer at your side hustle to save up a healthy emergency fund. This will help you avoid going to a payday lender if you need money quickly in the future.
Check out an app called Earnin which is a great alternative to payday loans. They will pay you for whatever hours you worked so you don't have to wait for payday!
4. Friends and Family Financing
Borrowing from friends and family comes with its own set of risks. However, it can be an effective way to replace a payday loan with a more manageable debt. Just make sure you set clear terms and conditions for paying back the loan.
Treat any loans from friends or family the same way you would treat a loan from a financial institution. Look at your budget and settle on a monthly payment amount that makes sense in your situation.
Draw up a formal loan agreement with the terms of the loan, the interest rate and the payoff amount. This will protect both parties and help you satisfy all the conditions of the loan.
Once you get the money, pay off your payday loan once and for all and get it in writing.
5. Faith-Based Organizations and Military Relief
There are some faith-based organizations and credit unions that can provide assistance if you're looking to get out of a payday loan.
There are also a number of faith-based credit unions offering payday alternative loans.
For example, the Greater Galilee Credit Union in Milwaukee was started by the Greater Galilee Missionary Baptist Church in part as a consumer-focused alternative to payday lenders.
Veterans and military service members can contact various veterans organizations offering emergency relief assistance. The federal Military Lending Act offers special protections for active duty service members and their dependents.
Among these protections is a cap of 36% APR, as well as other limitations on what lenders can charge for payday and other consumer loans.
6. Look Into a Payday Alternative Loan
If you're a member of a credit union, consider getting a payday alternative loan (PAL). The National Credit Union Administration allows federal credit unions to offer loans between $200 and $1,000 to members.
When getting a PAL, the credit union can charge an application fee only in the amount needed to recoup the actual costs associated with processing the application, up to $20. The borrower must be a member of the credit union for at least one month.
Getting a PAL can be a great way to pay off a payday loan and get out from underneath the high interest rates.
These types of loans usually have terms ranging from one to six months. Up to three PALs may be granted to the same borrower during a six-month period.
7. Consider Credit Counseling
Another option that you may want to consider get out of payday loans is credit counseling. A credit counselor can help you deal with your payday loan debt by helping you consider all the different options available to you.
They can review your income and expenses, and come up with a plan for managing your debt.
A credit counselor can negotiate with your creditors to lower your interest rates and come up with a debt management plan that will resolve the debt for good.
However, beware of scams when it comes to credit counseling. If someone is making promises that sound too good to be true or asking for money up front, run in the other direction.
To ensure you're using a legitimate credit counseling organization, check out the nonprofit credit counseling agency listings from the National Foundation for Credit Counseling and the Financial Counseling Association of America.
8. When is Bankruptcy an Option?
Bankruptcy should always be the option of last resort. Declaring bankruptcy has many far-reaching implications that will affect your credit for years to come.
This is why it's important to look at all possible options before even considering this route.
If the payday loan cycle gets out of hand or if you have too many debts and not enough income to repay them, bankruptcy may be an option for you. Payday loans can be discharged along with your other debts as part of a bankruptcy filing.
Before you file, you'll need to get a pre-bankruptcy credit counselor. To find a government-approved counselor, go through the U.S. Trustee Program. This will ensure that you get a reasonable counseling rate.
A credit counselor will work with you and help you evaluate your individual financial situation. They will help you figure out if there is a way to avoid filing for bankruptcy, such as restructuring your debt and negotiating with your payday lender.
If bankruptcy ends up being your only option, your credit counselor will work with you to determine if you should file for Chapter 7 or Chapter 13. Each type has different processes and criteria for what kinds of debts can be discharged.
While there is a rumor that bankruptcy is not a viable option for payday loans, that's a myth. Another worry among borrowers is that they may be arrested for failure to make payments.
These types of threats are often spread by debt collectors for payday lenders and are illegal. All such threats should be reported to your state attorney general and the Consumer Financial Protection Bureau.
Summary
There are many different ways to get out of a payday loan legally. If you end up getting a payday loan, work as quickly as possible to pay it off. With APRs upwards of 300%, the best thing you can do is pay off your loan fast.
Get familiar with the laws governing your state's payday loan practices. Some states have passed laws limiting the interest amount lenders can charge on small-dollar loans.
Know your rights and submit a complaint to the Consumer Financial Protection Bureau if you encounter any abusive behavior.
Before going the bankruptcy route, make sure you've exhausted all other options. Talk with a credit counselor about options for paying off your payday loans, such as debt restructuring.