If you want to make more money, there are several high-income skills you can learn with minimal effort. Better yet, some don't require a college degree and can be learned from the comfort of your couch.
Here are the best high-income skills you can easily learn, their average pay and details about how to get started.
Lucrative Skills that are Easy to Learn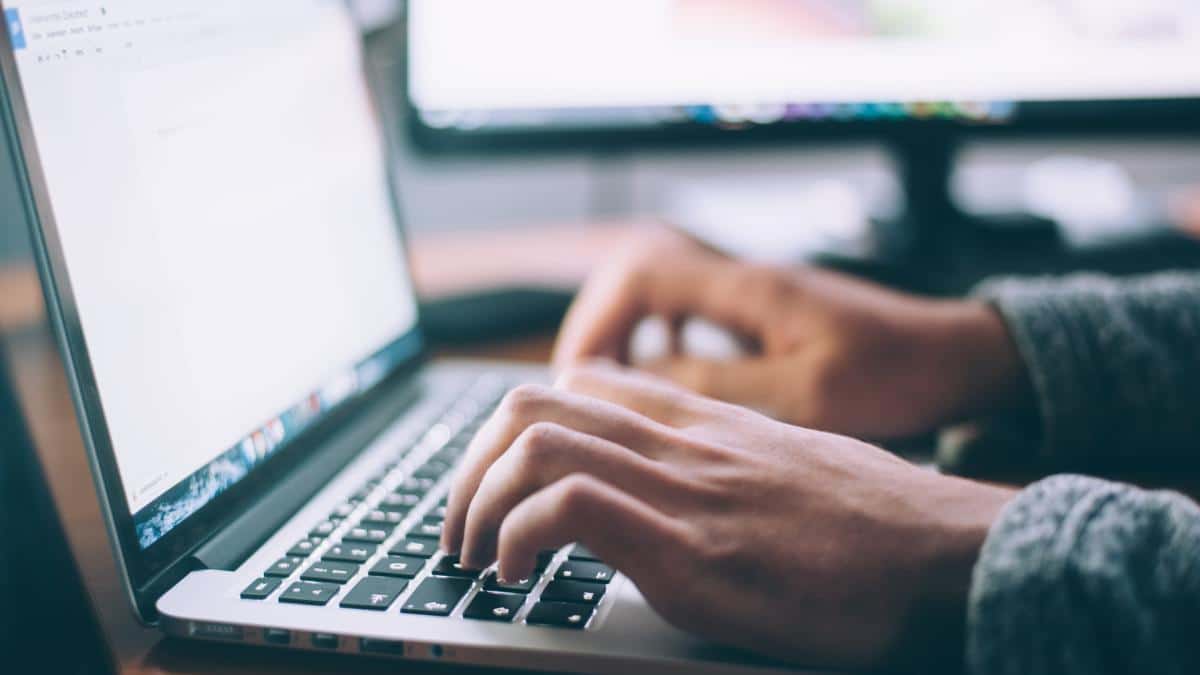 These high-paying skills you can learn easily cover a variety of interests. If you're willing to put in a little work to learn them, you could land an attractive day or night job that pays well.
Note: Most salary estimates are taken from Payscale.com.
1. AWS Cloud
AWS (Amazon Web Services) Cloud provides comprehensive cloud computing services. As a certified technician for AWS Cloud, you can offer specialty services to Amazon clients.
Available certifications on AWS Cloud are vast, including data analytics, security, solutions architect, cloud practitioner and more.
A healthy working knowledge of computers is a good place to start if you want to learn AWS Cloud skills.
How to Learn
Amazon provides certifications for all AWS Cloud specialties. The courses are reasonably priced and relatively short.
For instance, the AWS Cloud Practitioner certification currently costs $100 and takes 90 minutes to complete. This is a good option for people who are new to IT.
Average income: Varies by state, starting at $46 per hour
2. Blockchain
A blockchain is a specialized type of database used primarily for maintaining cryptocurrency ledgers and transactions. If you can get a working knowledge of blockchain concepts, you could gain lucrative career skills.
Blockchain developers and engineers often earn over $100,000 per year. Of course, these high-paying positions require college degrees. However, having basic blockchain knowledge can make you marketable on sites such as Upwork.
How to Learn
If you're not interested in getting a degree in software development to learn about blockchain, consider taking one of several Coursera courses on the subject.
Average income: $119,000 per year
3. Blogging
Owning a blog can be an attractive source of semi-passive income. It is also a great way to work for yourself.
Blogging requires regular maintenance of the blog and publishing new articles. However, once your blog income gets rolling, you can hire people to perform these tasks, making blogging a genuinely passive income source.
Blogs earn income through affiliate links, ads, selling online courses and more.
How to Learn
Learning how to blog is easy. In fact, you can start a new blog in just about 10 minutes. But first, you must decide what your blog will be about.
Choose a skill or interest you can share with others. Then put your writing skills to work and start sharing your knowledge.
There is a marketing component to blogging as well. Get involved with other blogs that write about similar topics and create relationships in that community to get started.
Average income: $40,952 per year
4. Coding
Simply put, coding is the act of translating intended computer actions into computer languages, such as Java or Python. Coding jobs are widely available, whether you work part or full-time for a company or do independent contracting.
While you need to have a particular set of skills to work as a coder, you can learn those skills online and often for free.
How to Learn
Codecademy is one site where you can learn to code. It has three different plans, including a free option and two paid subscriptions.
There are several other websites that offer both free and paid coding courses. Plus, you can complete the courses as slowly or quickly as you want.
Average income: $59,078
5. Content Marketing
Content marketing is a specific niche within the digital marketing field. It focuses on providing indirect marketing of your product or service to clients.
The goal is to fulfill a need that's related to the product but not directly about the it. For example, if you're the content marketer for a company that sells athletic wear, you might create articles, videos or webinars that focus on health or working out.
Alternately, you might write an ebook about how to eat healthier. The content you write is related to what your client sells, but it isn't directly correlated.
Ultimately, content marketing is high-value content that fulfills client needs and keeps them loyal to your company's brand while not being connected directly to the product.
How to Learn
There are online courses that focus specifically on content marketing. Courses range in time from one week to six months.
Check popular learning sites for more information.
Average income: $54,756 per year
6. Copywriting
Copywriting is a form of writing content that focuses on marketing and promotion. For instance, you might get an online side job writing scripts for TV or radio ads as a copywriter. Or you might write copy for print ads.
Your job is to sell your audience on why they need the specific product or service the company you work for is trying to sell.
Good writing skills and an ability to connect with your audience are necessary talents if you want to find work as a copywriter.
How to Learn
You can look online and find free courses on copywriting. You can also find paid courses on sites like Coursera.
While the free courses are a great place to start, you'll likely want to take a more in-depth class if you want to solidify your copywriting career.
Average income: $56,299 per year
7. Data Science
In its simplest form, data science is the act of taking data and organizing it with the goal of identifying trends and other information.
Some companies require an associate's, bachelor's or master's degree in data science to work in the field. However, more companies are hiring those with proven knowledge for data science positions, even if they don't have a degree.
This is where data science bootcamps come in. They provide a low-cost, quick way to learn this high-income skill easily.
How to Learn
Several schools offer both free and paid data science bootcamps. The camps range in length, cost and which languages you'll learn.
Average income: $98,384 per year
8. Digital Marketing
Digital marketing is a form of advertising that focuses specifically on internet or online sales. As a digital marketer, you use websites, social media and search engines to advertise the products or services you're selling.
Like any marketing effort, you'll need to determine your target demographic and how that population uses the internet as you create the content you'll market.
A working knowledge of the internet, websites and social media will help you succeed in this side hustle or career. Great writing skills are necessary as well.
How to Learn
There are dozens of online courses to help you learn digital marketing. Digital marketing courses range in time from less than two hours to up to six months.
Average income: $48,887
9. Product Management
Product management involves the development, marketing and management of a specific product or service. You'll be responsible for managing the budget for the product or service, working with marketing teams and more.
If you have an analytical mind, good communication skills and the ability to think critically, this might be a good job for you.
How to Learn
Online learning sites such as Coursera offer product management classes and certificates that you can earn in a relatively short amount of time.
For example, the site's University of Virginia Digital Product Management Specialization course can be completed in five months by studying just three hours per week. The more time you put in per week, the faster you can get your certificate.
Average income: $91,825 per year
10. Proofreading
Proofreading involves checking documents for grammatical and spelling errors. The process is generally completed to ensure the primary editor didn't let anything slip through the cracks during their more thorough editing process.
Proofreading jobs are one of the best high-income skills that can be done any time of the day or night. It is best for someone who is detail-oriented and has a good ability to focus.
How to Learn
Learning how to proofread correctly is best done through a course. Proofread Anywhere is a great option, although there are other companies that teach the skill as well.
Average income: $49,736 per year
11. Sales
If you can sell people on an idea or a product, you might want to consider a career or a side hustle in sales. You can find work selling just about everything these days, whether it be in-person or online.
If you're great at connecting with people and showing them why they might need a particular product or service, you likely have the skills to be good at sales.
How to Learn
Some of being a good salesperson comes naturally. You need to be excellent at connecting with people and have the desire to provide great customer service.
However, even the most naturally inclined salesperson can improve their skills. Consider reading top-rated books such as Secrets of a Master Closer by Mike Kaplan.
You can also take online courses through Coursera or similar sites.
Average income: $49,852 per year
12. SEO
An SEO (search engine optimization) analyst works to ensure that a client's content can be found online.
You'll be responsible for two aspects of a client's internet presence, including quality and quantity. In a nutshell, your job will be to help your clients' sites rank higher in the search results.
To succeed in this field, you must have a strong working knowledge of keywords and keyword search, search engine optimization techniques and marketing.
How to Learn
The Moz beginner guide to SEO is a great place to start learning SEO skills. The site contains a lot of information for free.
In addition, Coursera offers paid SEO courses ranging from a couple of hours in length to six months in length.
Average income: $52,231
13. User Experience
A user experience (or UX) researcher helps companies develop products and services by gathering and analyzing data from target users.
This data is used to influence the development of the product or service. As a UX researcher, you might recruit participants for studies, collaborate with design teams and/or translate your findings into charts and graphs.
How to Learn
Coursera offers free and paid UX Design and Research courses. You can find courses in various time lengths, from one to four weeks up to six months.
Average income: $98,526
14. Video Editing
As a video editor, you can use your AV skills and your editing skills to help individuals and businesses create excellent videos.
With this high-income skill, you can help individuals edit birthday, wedding or other party videos. Or you could help businesses create amazing marketing videos for products and services.
Learning how to edit videos could be the right skill for you to learn if you are creative and have good technical skills.
How to Learn
Coursera is a great option for video editing certification. They offer everything from beginner to master courses, and all of them are viewable online at your convenience.
Courses vary in length from an hour or two to up to three months. Learning how to master popular video editing software programs is helpful as well.
Average income: $50,462 per year
15. Virtual Assistant
A virtual assistant works online and helps clients with a variety of tasks.
Some of the tasks you might perform as a virtual assistant can include:
Customer service
Blog management
Data entry
Graphic design
Marketing
Website management
Calendar management
Proofreading and editing
And more. You can get a W2 job as a virtual assistant and work for one client, or you can start your own business and work for multiple clients.
Good customer service and organizational skills are necessary if you want to succeed at this job.
How to Learn
If you want to become a virtual assistant, you might be surprised to discover that you already know how to perform many of the skills a virtual assistant needs to be competitive in the job market.
However, if you want to maximize your marketability in the field, you could take a course like 10KVA.
The 10KVA course will show you what you need to do to improve your skills, land your first client and create an efficient system that will help you get the most out of your work hours.
Average income: $45,495 per year
Summary
High-income skills you can easily learn are abundant if you're willing to find them. You also have to be open to learning the right skill sets for your personality and interests.
If you are willing to put in a little effort, you could earn side hustle money that could help you become debt free, reach financial freedom or meet your other goals.