If you've researched stocks and mutual funds, you've likely come across Morningstar. It's a well-respected company that offers analysis and insights about individual stocks' investment performance, mutual funds and entire sectors.
While you can access basic information for stocks or funds for free, if you want to get detailed analytics, you need to sign up for Morningstar Premium.
This information can help you improve your investment performance and make informed buying and selling decisions.
This Morningstar review will help you decide if you should shell out your hard-earned cash for the premium service or better off sticking with the basic version.
Summary
For the serious investor who likes delving into research and data, Morningstar Premium offers enough value that it may justify the high price tag. You get historical numbers, expert analysis and detailed information about stocks and mutual funds all in one place.
Pros
Research depth
Easy to use
Free trial
Cons
High costs
Clunky interface
What is Morningstar?
Morningstar is a global investment research company with 35 years of history. The company started in Chicago in 1984, intending to empower investors' success.
It's responsible for $201 billion in assets under management and advisement as of March 31, 2018, and operates in 27 countries.
Morningstar prides itself on asking the tough questions to get the correct information to investors. They focus on comprehensive, high-quality data to offer the right research and analysis.
One of the key features that makes Morningstar stand out is how they break down complex information into easy-to-understand ideas.
The company uses a five-star mutual fund rating system based on returns offered by each fund to make it easier for investors to evaluate different options.
You can access necessary information about stocks and funds through the Morningstar website. However, you will need to subscribe to Morningstar Premium for more in-depth research.
A subscription will give you access to full analysis for each fund or stock, and detailed research, news, and other data.
Morningstar Premium Features
You can get basic information for stocks, bonds, mutual funds and ETFs using Morningstar's basic membership. This membership includes full access to the article archives and limited access to fund screeners, Portfolio X-ray and Portfolio Manager.
But if you want full access to all the above features and tools, you will need to go with the premium version. Morningstar Premium offers complete access to analyst reports, top investment picks, Portfolio X-ray, fund screeners, Portfolio Manager and more.
These can be valuable tools for investors who plan and research before pulling the trigger. It can help them see the big-picture financials for individual funds or companies to decide if they are a good bet.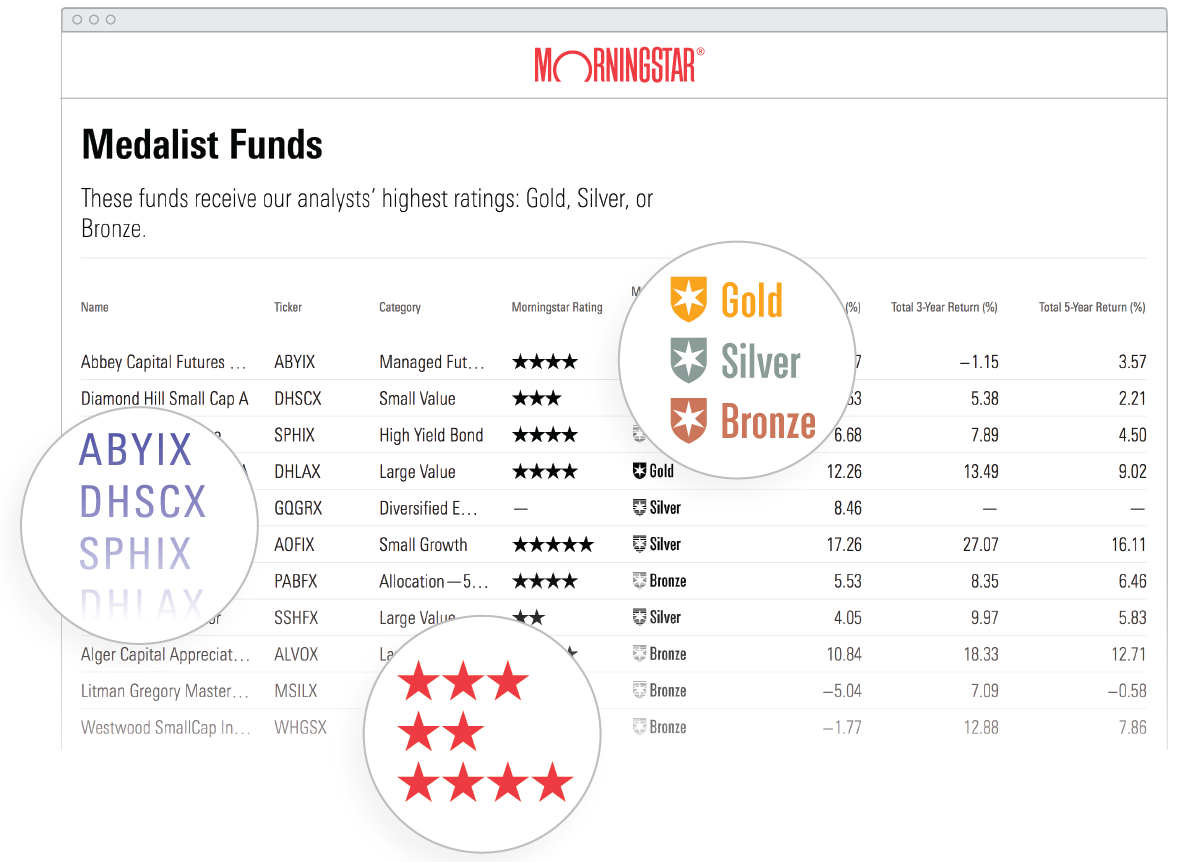 Here are some tools and features of a Morningstar Premium subscription.
Portfolio X-ray
When you invest in many funds, it's difficult to keep track of how each one balances out against the companies and sectors in your portfolio.
While funds summarize their allocation within the prospectus, it's difficult to compare them against the rest of your holdings.
The Portfolio X-ray service from Morningstar Premium can help you create a balanced portfolio by addressing this challenge. Morningstar determines your true asset allocation using each mutual fund's quarterly SEC reports.
With this type of analysis, you can see how your portfolio stacks up and pinpoint any areas where you are heavily weighted. Using this insight, you can course-correct and decrease your investment risk while increasing your returns.
One disadvantage of Portfolio X-ray is the manual process. This task can be cumbersome and needs improvement to make it easier to use. However, if you use Quicken, you can import Quicken files.
And since Morningstar offers Portfolio X-ray as part of the service, Premium Quicken users can automatically link all of their investment accounts.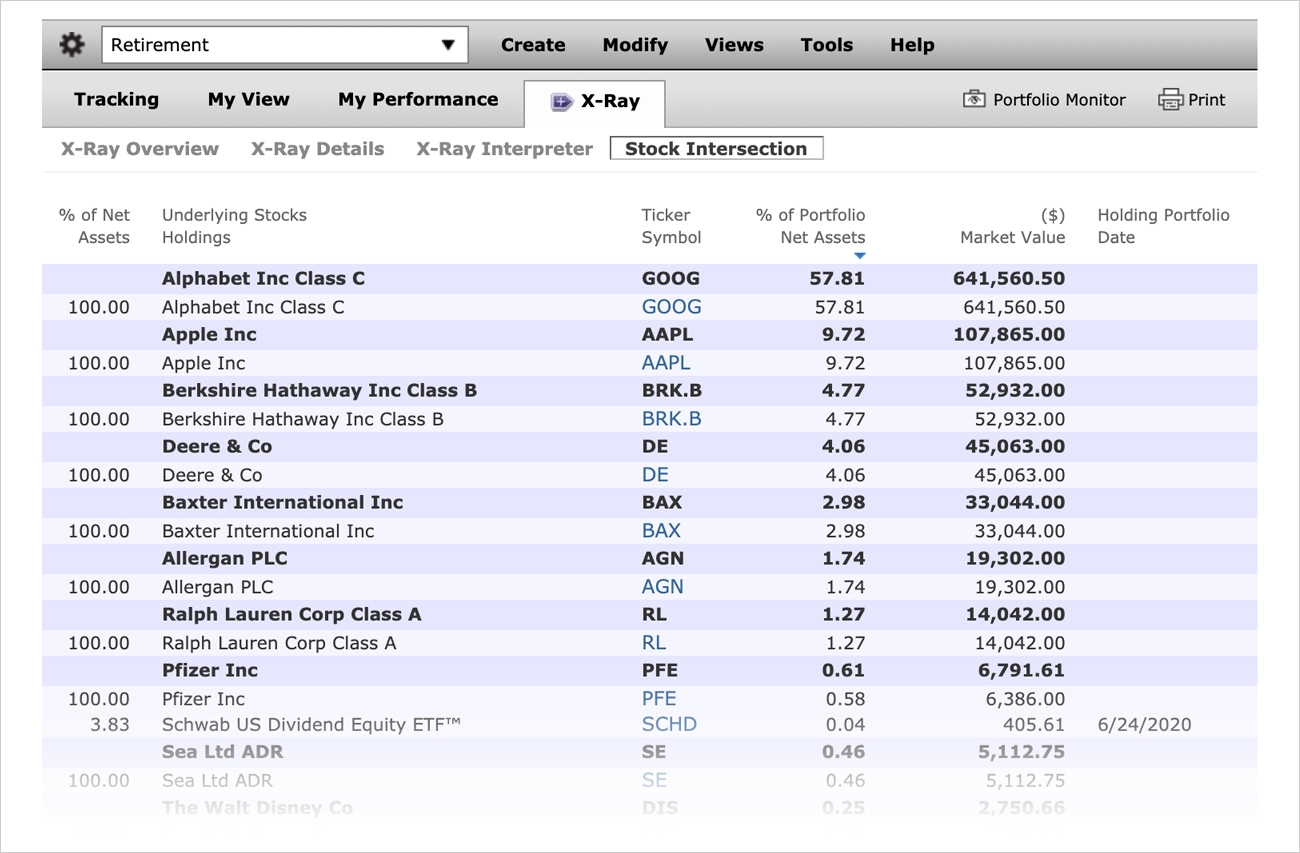 Fund screeners
If you like to research and compare funds, you will enjoy Morningstar's fund screener tool. It allows you to search and filter mutual funds by performance, category and rating.
This makes it easy to find funds that fit your investment criteria and compare them.
With Morningstar's Premium version, you can go beyond basic screening to filter funds by annual returns, risk, Morningstar rating, yield, sustainability and much more.
You can also get an idea of the analyst grade ratings and use them to narrow down your choices further.
If you find a fund you are considering but want to see how it stacks up against other similar options, you can use the "Similar Funds" feature.
It allows you to find additional funds like the one you are considering so you can compare them before deciding where to invest.
The screener tool works beyond mutual funds. You can use the data to compare individual stocks and exchange-traded funds (ETFs).
This information can help you make informed decisions when buying a particular investment and building a balanced portfolio.
Portfolio Manager
Morningstar's Portfolio Manager offers an at-a-glance look at your investments. It gives you an overview and helps you track your current investments.
You can use it to create a strategy, evaluate how your investments are doing and create watch lists of potential opportunities.
One of the useful features of the Portfolio Manager is that you have easy access to the corresponding Morningstar reports in the overview table.
This makes it simple to find the data to evaluate investment performance and decide on the next steps.
Investment planning
For those who get lost in the weeds researching fund after fund, Morningstar's Best Investments section can help.
It gives you a starting point with a list of the best funds for your portfolio based on the analysis of more than 200 independent analysts.
You can research and compare funds in a variety of categories such as ETFs, mutual funds and five-star stocks.
Plus, you can research other categories such as U.S. index funds, foreign index funds, high-yield bond funds, bond index funds and target-date funds.
When viewing individual funds, you will get the analyst summary of the fund, how the fund has performed over time, the fund's price and so on.
Also, it will give you an insight into the fund managers, which can help get a behind-the-scenes look.
If you are looking for bargain stocks, Morningstar has a list of five-star stocks, which are companies with shares priced at less than fair value.
Using this list can be an excellent way to evaluate and select a few companies to add to your investment portfolio without the hassle of pouring through SEC filings and quarterly reports.
iPhone and iPad Apps
If you have an iPhone or an iPad, you can download the Morningstar app for free. This will give you easy access to your investment portfolio overview, but you won't get the same in-depth information available on the website.
The biggest advantage of having the app is for quick analysis of a stock or a fund. However, for most other needs, you are better off logging into the website so that you can access the full functionality.
Personal Capital integration
If you have assets over $100,000 in your investment portfolio, you will have a one-on-one financial review with a Personal Capital advisor. This option comes up when you first sign up for the service.
You will also have access to free Personal Capital tools to manage your investments and keep track of them. This bonus is only available for Morningstar service users, so you will have to sign up before you can set up your one-on-one meeting.
Morningstar Premium Cost
Morningstar Premium does not come cheaply. The price tag of $199 for a one-year subscription can be steep, but if you plan to use it, it can be a good value.
The monthly cost is $29.95. If you go with an annual vs. a monthly plan, you can save $160.
Two-year plans cost $349, which breaks down to $174.5 per year, and three-year plans are $449 (or $149.7 annually). If you're not sure you will get value out of the service, there is no point in signing up for a longer plan just for the savings.
What do you get with Morningstar Premium?
When you sign up for Morningstar Premium, you get full access to analyst reports, top investment picks, Portfolio Manager, Portfolio X-ray, fund screeners and the article archive.
In contrast, the free basic membership gives you full access to the article archive and limited access to the fund screeners, Portfolio X-ray and Portfolio Manager.
You will not get access to the top investment picks or analyst reports.
Are Morningstar ratings reliable?
Morningstar is highly regarded for its investment research, but that doesn't mean their ratings are always the most accurate.
Most people researching investments for their portfolio rely on third-party ratings as Morningstar offers for a simple way to compare investment options.
With that said, even Morningstar has a disclaimer that investors should take the company's ratings with a grain of salt. Ratings are based on past fund and stock performance relative to other investments in the same field.
When researching investments, it's always best to use a variety of resources to evaluate investment options rather than relying on a single company or rating system.
How to Get Morningstar Premium for Free
Who doesn't enjoy getting things for free? With the high cost of a Morningstar Premium subscription, it would be nice to get it for free, so you can determine if it's worth paying for the service.
The best way to determine if Morningstar Premium is worth the cost is to start with the free 14-day trial.
It will give you access to the premium services so you can evaluate your investments to decide whether you're getting enough value to warrant a subscription.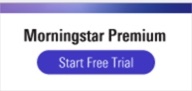 Morningstar Premium Pros and Cons
Still on the fence about Morningstar Premium?
Here is a list of pros and cons to help you decide:
Pros
Well-respected – Morningstar is one of the most highly regarded names for investment rating and evaluation. The company is well-known in the industry for its thorough reports and analysis of stocks and mutual funds.
Investment overview – Morningstar Premium offers an easy way to get a summary of your investments and analyze your portfolio. It will also help you research and compare investments based on various criteria and find similar funds. This can help you make the right investment decision for your situation.
Easy research – One of the big advantages of the Morningstar Premium service is all the great research and analysis to help you make informed investment decisions. It saves you the time of researching and comparing a variety of funds and stocks before deciding where to invest.
Investment tools – The premium version offers a variety of tools and reports to help you compare funds, stocks and ETFs. This can be helpful to new investors who are still trying to get a handle on analyzing and comparing stocks.
Cons
High cost – At a monthly cost of $29.95, a Morningstar Premium membership is not cheap. You need to make sure you are getting enough value out of the subscription to justify the cost.
Heavy mutual fund focus – The premium version shines with mutual fund analysis and comparison, but it's not as useful for comparing ETFs, individual stocks or bonds. The free basic version may serve your needs just fine if you're not planning to focus your investments in mutual funds.
Rating reliability – Like with any service or analysis, always take ratings with a grain of salt. The same goes for Morningstar analyst ratings. You can use them as a starting point, but they may not be reliable for investors who have 10+ year investment horizons.
Clunky interface – Morningstar Premium's Portfolio X-ray feature can have difficulty with importing Quicken files. There are other less cumbersome alternatives that cost less and offer a better experience.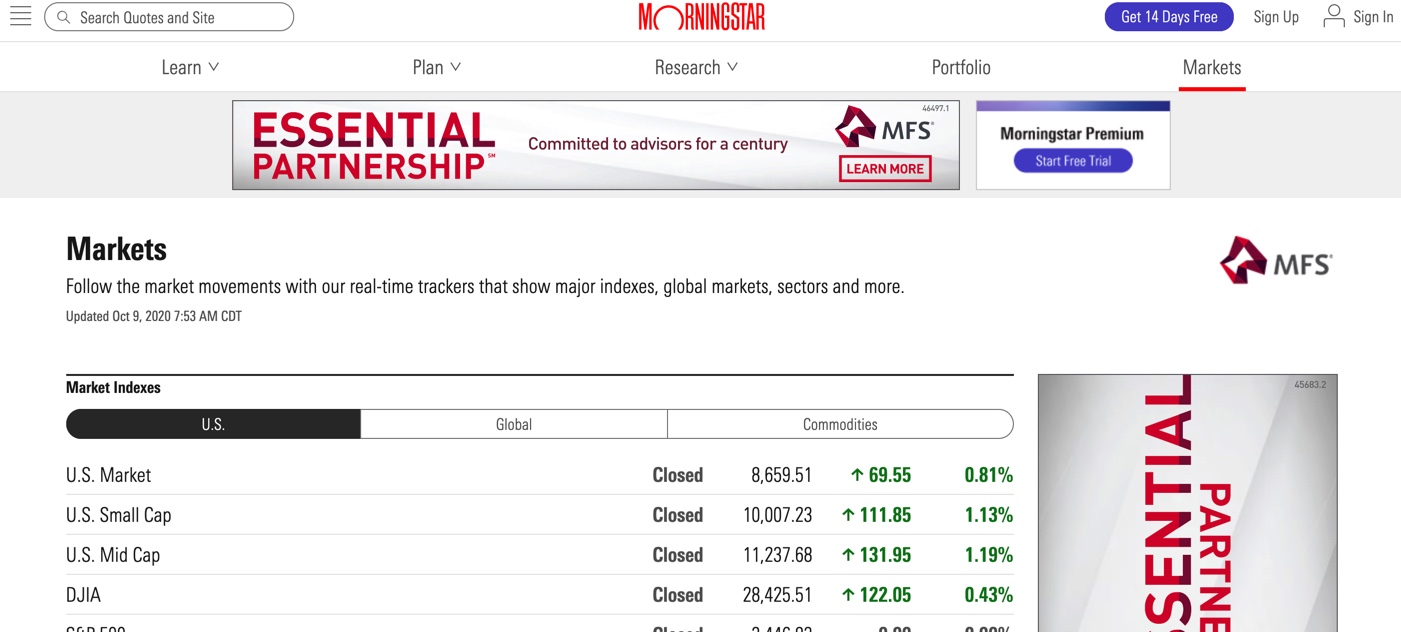 Morningstar Trial & Promo Offers
If you want to try Morningstar Premium before committing to a monthly or an annual plan, you're in luck. You can get a 14-day trial to try out the tool for free and see how it works with your portfolio.
The trial will give you access to the full set of features and tools you will get as a paying member.
If you like the insights and reports you can access through the premium version, you can opt for a monthly subscription of $29.95 or pay in advance for a full year for $199.
The Bottom Line
Morningstar Premium could be a worthwhile investment if you manage your investments and do in-depth research on mutual funds.
You will have a variety of tools, research, and analysis from top analysts at your fingertips.
With that said, Morningstar is weighted heavily in the mutual fund space, so if you plan to focus on ETFs, stocks and bonds, it may not be the best fit.
This is where the 14-day free trial can help you test the full array of features of the premium version before pulling the trigger.
Investors who prefer a more hands-off approach may consider a robo advisor such as Betterment since they invest for you.
Morningstar Premium can be a valuable tool for self-directed investors who like to see the big picture and ensure a balanced portfolio.