Investing in individual stocks can be an effective way to diversify your portfolio. Finding high-quality stocks that can outperform the market without being too risky takes time.
Free and premium stock screeners can streamline the research process. As a result, you're more likely to be a successful investor.
Our Top Picks:
Top Stock Screeners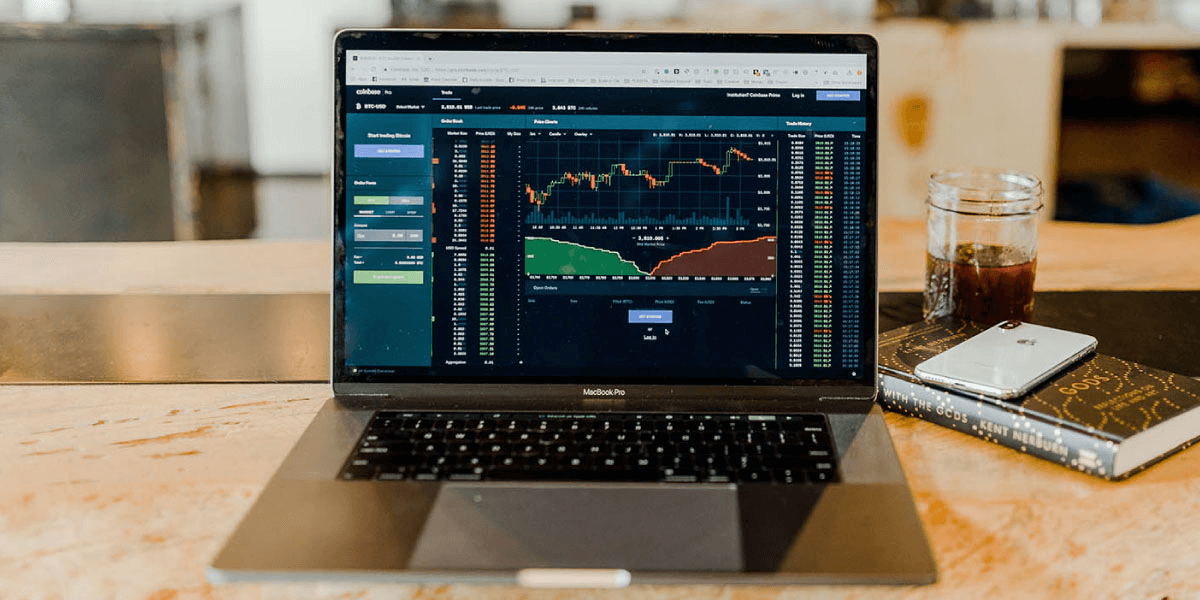 There are multiple stock screening tools that you can use to research potential investments. Many of the best screeners offer charting tools, fundamental investing ratios, recent headlines and analyst reports.
Instead of googling a stock or ETF symbol, these stock screeners do a better job providing in-depth information that a search engine or an investing app doesn't.
1. TradingView
TradingView is popular among technical traders as you have plenty of tools at a reasonable cost. You can screen US and foreign stocks.
Novice traders may find everything they need with the free Basic plan, including:
50+ drawing tools
Over 100,000 technical indicators
12 customizable chart types
Extended trading hours
Daily, weekly and monthly bar replays
Up to five years of annual historical data
Up to two years of quarterly historical data
The free plan lets you use TradingView for one chart at a time and on one device.
Upgrading to one of the premium plans gives you more chart customization and backtesting options. You can also avoid ads and have the ability to open multiple chart tabs.
Here is how much it costs to get a premium subscription:
Pro: $14.95/month or $155/year
Pro+: $29.95/month or $299/year
Premium: $59.95/month $599/year
Each premium plan comes with a 30-day free trial to help you find the best option for your trading frequency.
Pros
Free (Basic) and premium plans
Extensive charting and backtesting tools
Real-time data for over 50 world stock exchanges
Social network to connect with other traders
Cons
The Basic plan is free but displays ads
Only premium plans offer hourly and minute bar replays
Premium plans can be pricey for casual traders
2. FinViz
FinViz has a popular free stock screener platform for long-term investors. The FinViz homepage displays stocks making the biggest moves, breaking news and the latest insider trading notices.
You can see many company fundamental metrics, including:
Price-to-book ratio
Price-to-sales ratio
Insider ownership
Shares outstanding versus floating shares
Simple moving average (20-day, 50-day and 200-day)
Relative strength index (RSI)
Recent news headlines
The free version shows a basic technical chart with the 20-day, 50-day and 200-day simple moving average. You can build a portfolio with up to 50 tickers and 50 screener presets.
However, you will need to upgrade to FinViz Elite for $24.96 per month. Premium memberships let you perform backtesting and use advanced technical indicators.
Elite members also see real-time data while the free plan delays quotes and heat maps.
Pros
Fundamental and technical stock screener
Insider trading notices
Trade signals for biggest moving stocks (i.e., overbought, top gainer, top loser, etc.)
Real-time data for Elite members
Cons
The free plan has delayed quote and charts
Backtesting is only for FinViz Elite members
Advanced traders may find the Elite plan customization options lacking
Learn more: FinViz Stock Screener Review
3. Trade Ideas
Trade Ideas is one of the best stock screeners for frequent traders. There are two paid monthly plans available, starting at $118 per month. A free trial is available with your Google or Facebook account.
The Standard plan costs $118 a month or $1,068 if you pay annually. Features include real-time trading ideas and a visual chart-based trade assistant. You can also run up to ten charts at once and receive up to 500 price alerts.
Upgrading to the Premium plan costs $228 monthly ($2,268 billed annually) lets you use Trade Ideas artificial intelligence platform. You have more ways to simulate trades, backtest and schedule auto trades with your online brokerage.
Premium members can also view entry and exit signals and potential investing risks.
Pros
Artificial Intelligence-assisted trade and charting simulator
Real-time data streaming
Event-based backtesting
Can execute trades using Interactive Brokers
Cons
No free monthly plan
Not for casual traders
4. Webull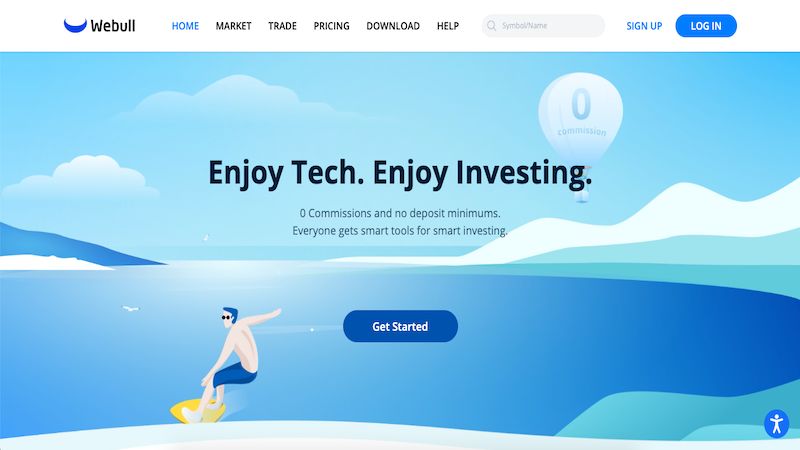 Webull is a free investing app that has an impressive screening tool. The platform rivals many of the longstanding full-service online brokers such as Fidelity. New and intermediate-level traders can benefit from the WeBull stock screener with 21 technical indicators.
You can simulate trades for the US, China and Canada stock exchanges. It's possible to see the Level 1 data for buy and sell orders for stock tickers.
Advanced traders may appreciate access to Nasdaq TotalView Level II data for Nasdaq listings. While free for the first three months when you join Webull, this service costs $1.99 per month.
The Webull charting tools offer basic technical analysis. Serious traders should still use a premium stock screener for in-depth charting and backtesting.
Pros
Free and in-depth screening and charting tools
Nasdaq TotalView Level II data is available
Extended hours trading
Cons
Limited technical indicators for advanced traders
Level II advanced quotes are only for the Nasdaq exchange
Join Webull and get one free share of stock and three months of Level II data.
Learn more: Webull Review: Is This Investment App Worth It?
5. Atom Finance
Atom Finance is another impressive free stock screener tool for fundamental analysis. You can view a stock's financial ratios, estimates, peer comparisons and documents in one place.
Other investment sites offer these fundamental details, but Atom Finance lets you link your brokerage accounts to track your portfolio performance.
The X-Ray feature is another neat tool as you can search multiple corporate transcripts and SEC filings by keyword.
Technical traders should consider another screener as Atom Finance doesn't offer technical indicators. The Atom Finance screener only lets you search for potential investments by fundamental indicators.
Some of the metrics you can screen stocks by include:
Price
Total return (five days up to five years)
Dividend yield
EBITDA
Earnings per share growth
Free cash flow
At this time, Atom only offers research for US stocks, but international stock coverage is coming soon. There isn't a premium plan option, so you have full access as soon as you join.
Pros
It's free
Real-time quote data for US stocks
Fundamental metrics stock screener
Search company transcripts, SEC filings and news reports by keyword
Cons
No technical analysis tools
Some online brokerages may offer more robust tools
6. Stock Rover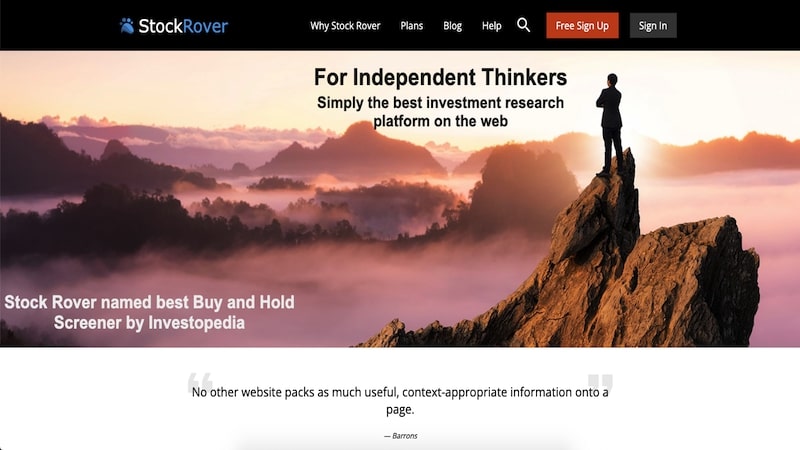 Buy and hold investors may also like using Stock Rover for its advanced fundamental metric screeners. You can perform some technical research using the stock charting tool, but other tools cater to swing traders and day trading.
In addition to screening stocks and ETFs by 500 metrics, Stock Rover lets you research using the strategies of famous investors.
Some of the "Guru Strategies" include:
Altman Z-Score (likelihood of a company going bankrupt)
Beneish M-Score (probability of a company's earnings account manipulation)
Piotroski F-Score (company's financial strength)
Price to Graham Number (Is a stock price undervalued?)
There are also premade screens to find undervalued companies, price momentum or the popular CAN SLIM investing strategy.
Stock Rover also lets you link your existing stock portfolios to monitor your performance. You can also read analyst research reports for an extra annual fee of up to $99.
There are several plans to choose from plus a free one for basic stock research. But you must select a premium plan to use the screening and portfolio analysis tools.
The premium plans start as low as $7.99 per month. Each plan offers more extensive screening capabilities.
Pros
Screening tools copy investing strategies of famous investors
Over 500 fundamental metrics to screen stocks by
Charting tools
Can link your investment accounts
Learn more: Stock Rover Review
7. Thinkorswim
TD Ameritrade is a favorite online brokerage for traders for its thinkorswim research platform. Thinkorswim is free for all TD Ameritrade members. There is a desktop, web and mobile platform.
You get the full experience by downloading the desktop edition for Ameritrade's most extensive stock screener. The web and mobile versions of thinkorswim don't offer the screener but are great for research and simulating trades.
Thinkorswim is built for technical analysis and options trades. Both the desktop and mobile versions show Level II quote data for equity and options trades. You can also read research reports or use a heat map to find potential trades.
Another reason to consider thinkorswim is for its paper trading feature. You can simulate trades to test your investment ideas and strategies. Once you decide to trade, TD Ameritrade offers 24/5 trading on weekdays.
You can also use the standard TD Ameritrade screener tool using your laptop or phone. This screener isn't as extensive as some premium platforms but is one of the best for an online brokerage.
Pros
Free to use
Level II data for equities and options
paperMoney trading simulator
Access to analyst research reports and heat maps
Cons
Must use the desktop version for full access
Need a TD Ameritrade brokerage account to join (free to sign up)
Learn more: TD Ameritrade Review
8. Morningstar Premium
You may appreciate investing in mutual funds as you can quickly diversify with a small amount of money. Morningstar Premium is one of the best screening tools to find potential funds using its five-star rating system.
There's also a stock and ETF screener for presorted metrics and investing goals. Once you find a potential stock or fund, you can read analyst reports.
In addition to finding stock ideas, the Portfolio X-Ray tool looks at your current asset allocation. If you have more than $100,000 to invest, Morningstar integrates with Empower and its portfolio management tools.
A subscription to Morningstar Premium costs $29.95 per month or $199 per year. This cost can be worth it for long-term investors who invest in both stocks and funds.
Pros
Screens stocks, ETFs and mutual funds
Research reports from over 150 analysts
Portfolio X-Ray tool analyzes your current asset allocation
Cons
High monthly cost
No technical indicators
Emphasizes mutual fund research
Learn more: Morningstar Review
9. Benzinga Pro
Benzinga Pro delivers the latest market news and also lets you screen stock tickers by fundamental or technical metrics. There are two paid monthly plans to choose from, and the price can be higher than other premium stock screeners.
The Basic plan costs $99 per month or $948 per year. Your benefits include Nasdaq basic delayed quotes, newsfeed access and watchlist alerts.
If you decide to use Benzinga Pro, their Essential plan is the best value. You pay $177 per month or $1,404 if you pay annually. You get real-time quotes, trade signals and sentiment indicators.
Benzinga Pro Essential also comes with the audio squawk feature where you get audio playback of news reports. Being able to listen can help you rapidly digest more information. Essential members also get chat support when they have questions about news reports.
Regarding Benzinga's stock screener, you can choose fundamental and technical filters. Some of your filter options include simple moving average, float and margins. The screener can help you find investing ideas, but Benzinga is best for keeping up with the latest news.
Pros
In-depth news feed
Audio playback for news articles
Fundamental and technical metric stock screener
Customizable platform
Cons
Can be better getting market news than screening stocks
More expensive than other stock screeners
10. Zacks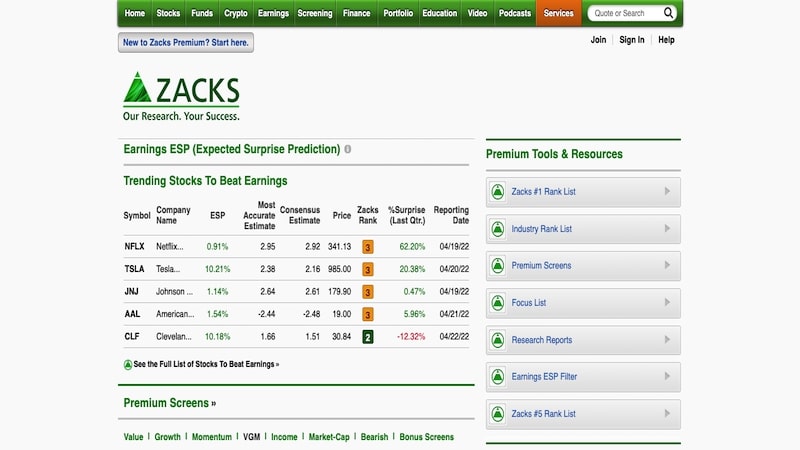 If you do any amount of online investment research, you likely see Zacks in your search results. In addition to offering analyst reports and stock ratings, Zacks has a free and premium stock screener.
The free stock screener is relatively robust as you can research fundamental and technical metrics. Most screeners only offer preset ranges for the metrics that you choose. Zacks has you manually input each figure for better precision. However, manually inputting each detail can confuse newer investors using a stock screener for the first time.
Some screening metrics require a Zacks Premium membership that costs $249 per year. Upgrading lets you screen stocks using Zacks' proprietary scoring models. You will also receive exclusive reports and investing lists to help form your investing strategies.
Pros
Free stock screener
Fundamental and technical metrics
Exclusive research and scoring reports
Cons
Stock screener might be too complicated for novice investors
Zacks Premium plan fee can be high if you only want a stock screener
Learn more: Zacks Premium Review
Compare Stock Screeners
| Screener | Annual Base Price | Rating |
| --- | --- | --- |
| TradingView | $155.00 | 3.3 |
| Finviz | $299.50 | 4.0 |
| Trade Ideas | $888.00 | 2.8 |
| Webull | $23.88 | 4.5 |
| Atom Finance | $0.00 | 3.7 |
| Stock Rover | $95.88 | 4.2 |
| Thinkorswim | $0.00 | 4.8 |
| Morningstar | $199.00 | 4.3 |
| Benzinga | $948.00 | 4.4 |
| Zacks | $249.00 | 4.0 |
Summary
A stock screener lets you find quality stocks and avoid ones with hidden risk factors.
Whether you crave fundamentals for a buy and hold approach or rely on technicals for short-term trades, using a screener is essential to successfully investing in stocks.