Every now and then, you need cash.
Most people have an ATM card from their bank that they can use to withdraw money, but these days that landscape is changing.
According to a report from the FDIC, millions of Americans don't have bank accounts, whether they don't qualify for one or don't want one.
Or perhaps you need to withdraw some cash and lost your ATM card and need to wait a week before a new one is issued.
Ways to Withdraw Money Without a Debit Card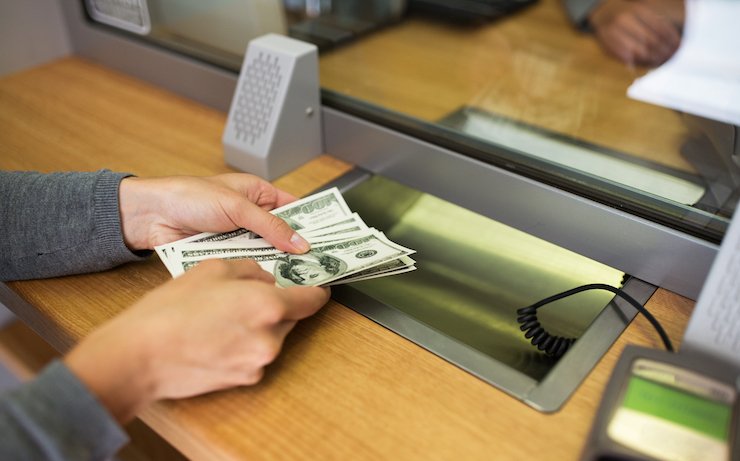 Whatever the reason or circumstance, what can you do if you don't have an ATM card and need to pull out cash? It can be tricky, but these are some options you may consider. Each option lists what you will need in order to get your hands on your cash.
1. Write Yourself a Check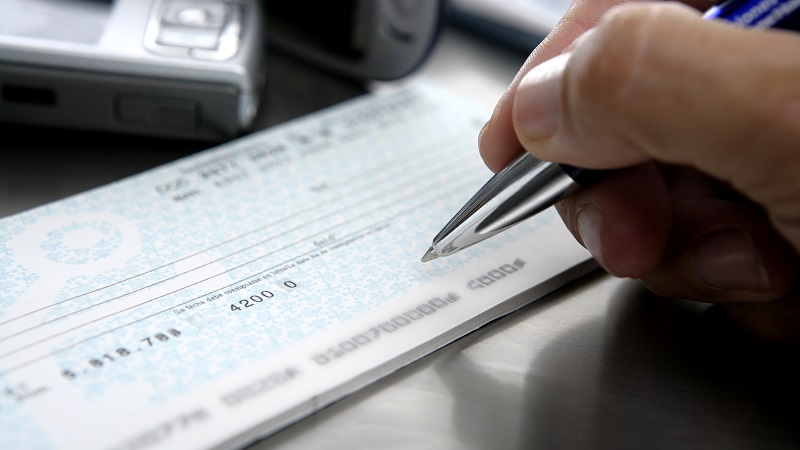 This is the easiest way to get cash without an ATM card.
You need:
A bank account
Paper checks
All you need to do is write yourself a check, either payable to yourself or "Cash" and take it to your bank to cash. If you don't have your ATM card, you will need to present your driver's license or ID to the teller.
If you don't have a bank account at the bank where you're cashing the check, you will most likely not be able to cash the check, or they may require that you pay a fee or sign up to become a customer to be able to cash it.
2. Use Your Bank's Cardless ATM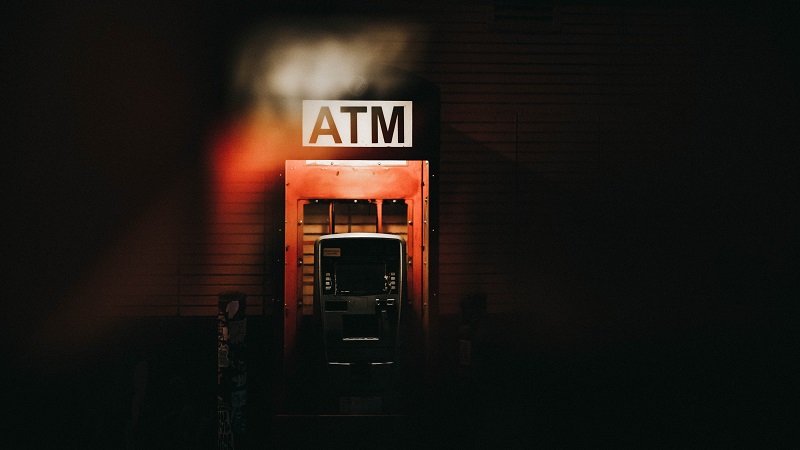 Select banks now offer cardless ATM usage to make it more digitally safe for customers to pull out money.
You Need:
A bank account at any of the banks mentioned below in bullets
A smartphone with that bank's app installed
With the onset of hackers being able to steal customers' ATM card numbers, banks are using this technology to cut down on fraud at ATM machines.
The banks claim this is a safer way to pull out money from the ATM, since it will require more digital security measures, such as scanning a barcode at the ATM machine for authorization to withdraw cash from your account.
It's also convenient for customers who don't want to carry an ATM card.
How to Get Cash Through the Bank's App
Wells Fargo allows you to take advantage of 13,000 ATMs without a debit card. You use the bank's app to get a one-time 8-digit code and use that as your ATM PIN.
PNC Bank offers Card-Free ATM, which lets you get money from your PNC account using your PNC Bank mobile app.
Simply request a one-time access code, visit a PNC ATM, enter the access code and get your cash.
BMO Harris and Bank of Hawaii offer barcodes instead of numerical PINs, and when you're at the ATM you need to scan the QR code, plus enter your PIN to verify your identity.
There is a list of banks that offer this feature:
PNC Bank
Bank of America
Bank of Hawaii
Chase Bank
Fifth Third Bank
Salem Five
Wells Fargo
Wintrust Financial
3. Use a Prepaid Card
If you don't want to open a bank account try this option.
You Need:
If you don't have a bank account and don't plan on opening one in the near future, you may consider using a prepaid card that works at the ATM machine, in the event that you're in a pinch and need cash.
4. Use a Payment App from Your Smartphone
There's a reason why "there's an app for that" phrase has become commonplace. You can turn to apps to send money to someone, who might be able to withdraw the money for you.
To do this you need:
The app installed
A bank account or an accepted prepaid card that allows you to make transfers to another person's account
You can easily send money to your friends and have them pull it out in cash for you.
Keep in mind that with this option, you won't be able to pull out large sums of money. There are most likely restrictions on how much you can send. For example, Square Cash only allows you to withdraw $250 per transaction.
Apps that let you send and receive money:
Venmo
Zelle
Square Cash
PayPal
Google Wallet
Facebook Messenger
Venmo
One of the better-known apps to send and receive money is Venmo, which has become a verb: "Just Venmo me."
It's free to use and all you need is the person's Venmo username, phone number, or email to send money. Both parties need to be signed up with Venmo in order to use it.
Venmo also accepts prepaid debit cards (in case you don't have a bank account), but the card needs to be in your name.
Zelle
Zelle is another well-known way to send and receive money, but you must have a bank account, since the platform caters to sending money to and from different banks, almost instantly.
Banks that support the use of Zelle:
Ally Bank
Bank of America
Capital One
Chase
Citi
PNC Bank
Wells Fargo
Square Cash
This is a prepaid card that works in tandem with the app. The prepaid card draws funds directly from your Square Cash app account rather than your bank and allows you to withdraw cash at an ATM.
It's free to put money on the card. You're allowed to withdraw $250 per 24 hour period, $1,000 a week, and $1,250 a month.
You are assigned a $Cashtag URL, which can be used to pay anyone or receive money from anyone.
PayPal
With PayPal, you can send money to someone with just an email address. Keep in mind to choose the option that says "pay friends and family," otherwise the person receiving the funds will get hit with a fee.
Google Pay
You can send money with Google Pay by entering the recipient's phone number and put in the amount you want to send.
Facebook Messenger
If you and your friends and family use Facebook Messenger, you can send money by selecting "payments" and including the amount and recipient.
5. Emergency Cash Service
You bank may offer an emergency cash service, in the event that your card is lost or stolen, but in this case you need to report to your bank that the card is in fact, lost. The bank will then deactivate the card and issue you a new one by mail.
Summary
If you constantly find yourself in a bind to get cash, it might benefit you to just open a bank account.
There are plenty of online banks like Ally Bank or Capital One 360 that have simple checking and savings accounts that don't cost much and may even earn you interest.