Freelancing online is a flexible way to make money from home full-time or part-time. Fiverr is a popular platform that makes it easier for freelancers to connect with clients for paid assignments.
This online freelancer platform offers more than 600 paid activities to work with anybody worldwide. As a self-employed entrepreneur, I'm always looking for ways to increase my online presence and consider Fiverr one of the better platforms to grow a personal brand.
It's easy to join this platform and we show how you can make money on Fiverr as a new seller.
What is Fiverr?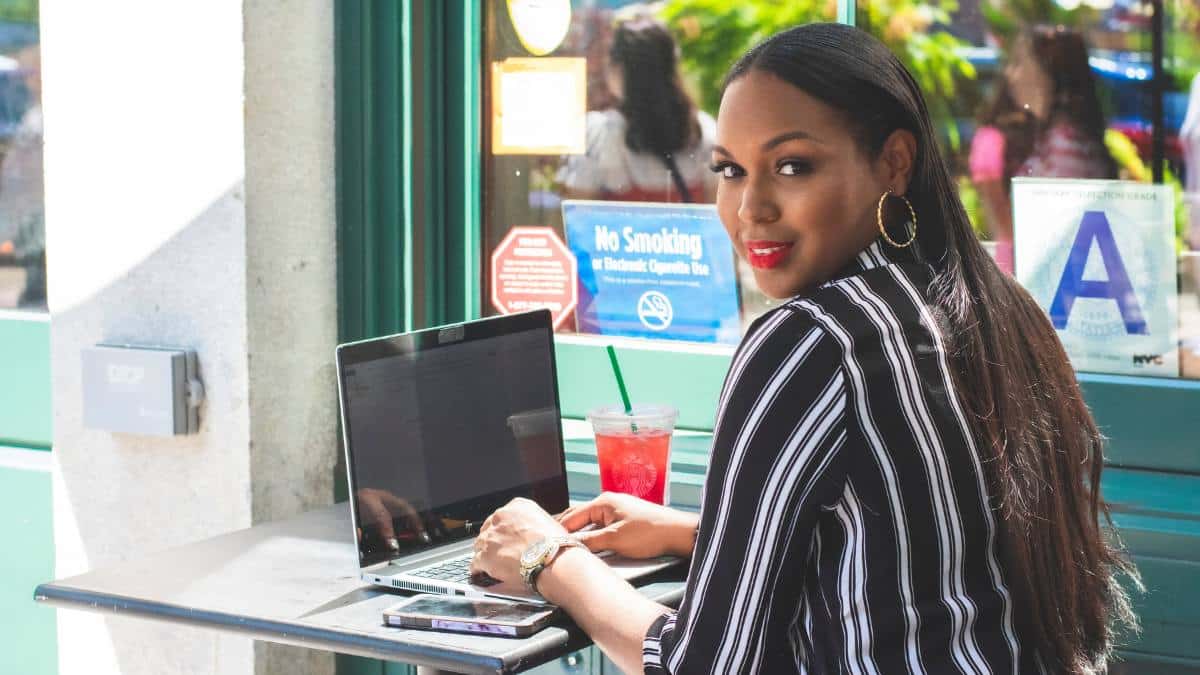 Fiverr is a freelance platform available to entrepreneurs across the world. As a seller, you can offer one-time gigs and recurring Subscribe to Save plans for over 600 project categories.
Some of the income-producing ideas include:
Logo design
Music production
Programming
Voice over
Website design
This online marketplace gets its name from charging $5 per gig. As Fiverr has grown since its 2010 launch, sellers can earn more for advanced activities and long-term projects.
The platform is one of the best online jobs for teens as you can create an account starting at age 13 with parental or legal guardian permission.
How Does Fiverr Work?
Here is a closer look at how Fiverr works for sellers to start earning income.
Gigs
When creating a Fiverr account, you will create a listing of which Fiverr gig you offer. You can provide multiple services to build a side hustle stack and increase your income streams.
For example, you may offer multiple types of graphic design and photography services.
For each Fiverr gig, it's common to provide a basic, standard, and premium package with different pricing.
Your pricier packages will include more features that provide more value. You can also create custom offers to buyers needing hands-on service.
Here is an example from one logo design maker:
Basic package: Costs $10 and the buyer receives one concept image
Standard package: Costs $20 and includes two images
Premium package: Costs $60, includes three images and a social media kit
Most gigs are for one assignment, so you will need to continually complete work for new customers. However, some tasks can be eligible for recurring work such as search engine optimization where you optimize a client's website periodically.
One downside of Fiverr is that you can't bid or apply for buyer requests. Instead, you must wait for buyers to contact you and purchase a package.
As a result, Fiverr Forums member and full-time freelancer williambryan392 emphasizes that it's worth seeing how successful sellers with similar gig packages create their profiles. You can adopt a similar layout with work examples and gig descriptions.
Mr. Bryan also recommends these additional tips for success:
Be sure to list your unique advantages
Be honest about your abilities and turnaround times
Don't agree to complete free work (it's likely a scam)
Make your gig titles clear, concise and compelling
Respond quickly to customer inquiries
Visit online forums on the platform with advice for new sellers
Work hard and treat your profile as a business
Additionally, review the Fiverr terms of service which describe unauthorized gigs that can result in profile suspensions and payment delays.
Seller Levels
There are four different Fiverr seller levels that help buyers distinguish how active you are on the platform. Achieving a higher tier lets you advertise more gigs, receive priority customer support and withdraw your earnings sooner.
You will earn a higher status level by completing a minimum number of assignments, earning a minimum amount of income and having high ratings from buyers.
Below are the various levels and some of the featured benefits:
New Seller: Create up to seven gigs, custom offers and receive payments in 14 days.
Level 1: Up to 10 active gigs and charge more for extra services.
Level 2: Up to 20 active gigs, five extras per gig and priority support.
Top Rated Seller: Up to 30 gigs, six extras per gig and payments within seven days
Once you earn a higher level, a badge appears when your profile appears in a potential buyer's search. Having a higher level can help buyers feel more comfortable with hiring you.
If you're a professional seller, you may consider applying for Fiverr Pro certification to appeal to business and elite clients. This status is separate from the standard seller levels and new sellers can apply too. Buyers can search for Pro sellers exclusively.
Freelancer Fees
It's free to join and use Fiverr but the service keeps 20% of your earnings, including customer tips. This fee is relatively high but competitive with similar platforms, including Upwork or Freelancer.
You may need to increase your rates to help offset the fee but remember to remain competitive with other sellers. Additionally, buyers also pay a service fee when purchasing a package which also impacts your pricing power.
Consider using additional side hustle apps to find more opportunities to make money in your free time. Some also let you keep 100% of the customer tips you receive.
Getting Paid
Earnings are available for withdrawal 14 days after completing an order. Top Rated Sellers can start requesting withdrawals as soon as seven days.
This waiting period is a nuisance when you need money now, but it protects sellers during the buyer satisfaction period. A buyer can request a full or partial refund during the waiting period and Fiverr can offer direct reimbursement instead of having you pay back the funds.
The withdrawal methods include:
Direct deposit (US-based sellers only)
Payoneer (select users only)
You can request one withdrawal per 24-hour period from your Fiverr account.
Further, there are no withdrawal fees for PayPal withdrawals. This is good news as some apps pass on the approximate 3% transaction fee to freelancers.
Ways to Make Money on Fiverr
You can profit from hundreds of gig economy jobs on this platform. Here are some of the best niches with many active buyers.
AI Services
Artificial intelligence (AI) is probably the most influential technology trend of the current decade. This industry is still in its early days and you can be one of the first freelancers to leverage the new technology for financial gain.
Here are some of the AI-based products and services you can offer:
Build or improve generate AI models (ChatGPT, Bert, Dall-E, etc.)
Create or integrate AI into apps
Edit or fact-check AI-produced content
Generate AI music videos
Digital Marketing
Businesses and entrepreneurs like to outsource the creation and optimization of marketing and advertising campaigns to content experts.
These tasks can also have lucrative profit potential for sellers as a successful project can help business owners recoup the project expense quickly by generating more revenue. Marketing gigs are also some of the best high-income skills to have.
Some of the activities you may consider include:
Email marketing
Podcast marketing
Search engine marketing (SEM)
Search engine optimization (SEO)
Social media marketing
Text message marketing
Video marketing
Web analytics
In addition to your relevant experience, you can have more success if you're able to utilize expensive software that is too expensive for many sole proprietors and small businesses. Hiring you to analyze and design an action plan can be more affordable and efficient.
Graphic Design
Graphics and logos are media that most business owners struggle to complete themselves as it requires skills and special software.
Some of the most purchased gigs for this category include:
2D or 3D design
App design
Book covers
Flyer and business card design
Illustration
Infographics
Logos
T-shirt designs
Video editing
Website design
Be sure to highlight your best visual examples and include a video. As a personal example, I have used Fiverr several times as a buyer to make images. I used buyers that had an artistic style similar to my design preferences.
Photography
Image editing, such as retouching or background removal, as a popular photography-based side hustle.
This is also one of the relatively few niches where sellers can provide in-person or mail-based service:
In-person: Meet with the buyer locally for photoshoots
Remote: The seller takes pictures without the buyer present, such as real estate
Product: A client mails a product for professional photos and mock-ups
Including in your profile some of the other ways you make money by taking photos can build credibility with the buyer.
Tech
Programming and tech development can also be lucrative as these tasks require advanced expertise. One front-end developer mentions earning between $50 and $100 per hour on tasks. This income potential isn't as high as full-time tech jobs but you have plenty of flexibility.
Developers for these platforms can be successful:
Android
iOS
JavaScript
HTML and CSS
Python
Wix
WordPress
Beginning programmers can also land paid gigs by having a detailed biography and keyword-rich titles, according to aashutosh002 who's experienced in this niche. The seller also recommends specializing in a specific topic as the tech field is expansive and competitive.
Writing and Translation
Content writing, copywriting and translation can be lucrative when you have advanced skills. Like most niches, Fiverr has many entry-level writers that can crank out general pieces, so you may struggle to be successful until you narrow down your scope.
Some of the highest-paying writing categories include:
Business-to-business (B2B)
Ghostwriting
Healthcare
Technology
Several active writers on Fiverr mention emphasizing that you don't use AI platforms like Bard or ChatGPT to produce content as it usually doesn't meet buyer expectations.
Experienced writers and translators can also be successful with charging higher prices for unique topics and services. Be sure to mention any publications you have contributed pieces in.
In addition to writing and translation, you may find proofreader jobs if you have an eye for detail.
Fiverr vs. Upwork
Most freelancers create profiles on Fiverr and Upwork as they are two of the most prominent side gig platforms for various online services. Both services can help you earn a side income and replace your full-time job.
For example, I created seller profiles on both platforms when I started freelancing in 2015. It's mostly because of these services that I'm now a full-time freelancer and had the opportunity to build a personal brand online and gain experience.
Fiverr is better for freelancers that are looking for one-time jobs or don't want to bid on assignments repeatedly. It can be an effective platform if you have a compelling biography. However, the platform keeps 20% of all earnings, regardless of your seller level.
Upwork can be better for ongoing assignments as clients can create milestones. You can also apply for buyer requests and receive free invitations to apply. Additionally, the service fee is only 10% so you can keep more of your income.
Speaking from experience, I suggest creating an account on both platforms and see which one you have more success with. Both are free to join and can be the ticket to increasing your income.
Frequently Asked Questions
Can you make good money with Fiverr?
Active sellers and freelancers with advanced skills in design, programming, translation or writing have the best earning potential.

Quick responses, high-quality work and positive buyer reviews will help improve your ratings and help you land more work and charge more.
Is Fiverr worth it for beginners?
Yes, Fiverr is one of the best platforms for new freelancers as it's easy and free to join. However, nobody is guaranteed paid assignments, and it takes effort to consistently improve your profile and connect with buyers.

Samuel Galvan states, "I've been selling my gigs on Fiverr for more than two years and can say for sure that it can be difficult at the beginning but if you keep working eventually it gets better."
What can I sell on Fiverr without skills?
Yes, you don't need any skills to sell on Fiverr although there is more competition and the earning potential is lower.

A platform such as MTurk can be better in this situation. This alternative lets you complete entry-level tasks right away and build experience.
Is Fiverr Worth It?
Fiverr is a legit platform to make money online from entry-level and skilled services. Having a detailed profile can help you connect with buyers needing expert help.
There are many successful sellers from around the world that use this service for consistent income.
Unfortunately, its 20% service fee is frustrating as you may already be working for a lower rate just to get clients.
Additionally, you can't bid on assignments but must wait for buyers. Therefore, other side hustles can be necessary to supplement your income.