Facebook is the largest social media network in the world. Whether you own a full-fledged business or you only have one item to sell, anybody can make money with Facebook.
If you're only using Facebook to message friends and take quizzes, consider some of these suggestions to boost your income or start a side hustle.
Who Can Make Money With Facebook?
Anybody can earn money with Facebook. Like anything in life, you need to be persistent and not give up if your campaign doesn't work the first time.
For most of these suggestions, the quality of your Facebook profile is going to be your best way of making a first impression. Unfortunately, there are lots of spammers on Facebook that promise the world and never follow through.
You don't want to be one of these people as your chances of making money will be slim.
Make sure your Facebook profile makes it look like you're a real person. Put a picture of yourself or your business emblem in your profile picture or cover photo section.
Also, make sure you list the correct city you live in so people don't think you accidentally post in the wrong group. Finally, include contact information and a website link if you own a local or online business.
Depending on how you are planning to make money with Facebook, you should also consider creating a separate account. This way, you can keep your personal account activity and business activity separate. If you want to keep everything under one account, that's okay too.
Facebook Monetization Eligibility Requirements
To make money on Facebook, you must meet the Facebook monetization requirements. This means you must do the following to monetize your Facebook page:
You must meet the Facebook community standards, which means providing appropriate content that's free of profanity and unsafe material
You must follow the Facebook monetization rules, including the content you share, how you accept payment, and how you receive payment
You must follow the monetized content rules that cover every piece of content you share to earn money
What Can You Sell on Facebook?
Almost anything can be sold on Facebook. Most people use Facebook to make money selling their used cars, secondhand items, handmade items, ebooks, and to advertise their weekend garage sale.
A few things you can't sell on Facebook include:
Alcohol
Illicit drugs
Tobacco
Firearms
Animals
Real money gambling products
Certain healthcare products
In general, you can sell anything on Facebook that you can buy at a local store without having to show a photo ID or a doctor's prescription.
How to Make Money With Facebook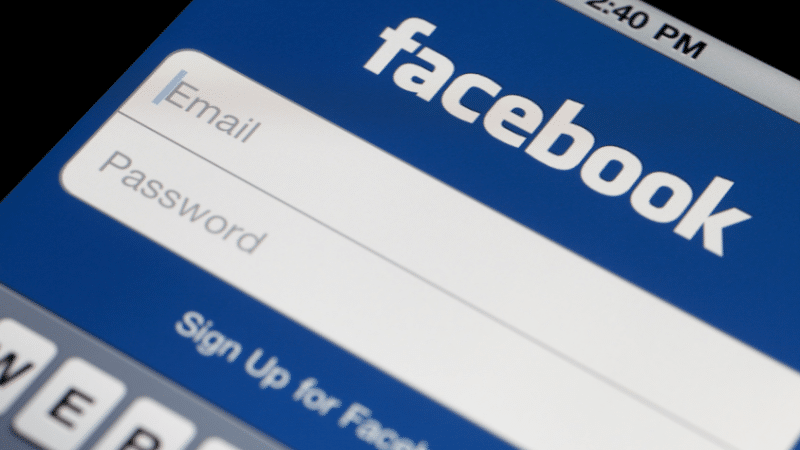 Once your profile is ready to go, you're now ready to start making money. In many cases, you're going to be selling items or services you already own. But we'll also include a few other suggestions too.
1. Write a Facebook Post
If you just want to sell to your current Facebook friends, you can write a post. In the "What's on your mind?" field, start typing what you want to sell. You can also include a picture of the item too.
Posts only share with your friends, but they can be seen by others you don't know if your friend shares the post.
Maybe you've seen your own friend circle selling cars, real estate, and other possessions instead of going through the hassle of selling to a stranger.
If you've never sold anything on Facebook, you can use their posts as an example to model your post.
2. Join Local Buy and Sell Groups
If you're trying to sell locally, there's a good chance you probably won't sell to a friend. That's why you also need to join your local buy and sell groups.
Facebook makes it super easy to sell because you can usually create the post in one group, and you have the option to choose other groups before the post goes live.
As an example, let's say you want to sell your car. Your local city or county most likely has at least two different buy-and-sell groups that accept used car listings. Even though you only make one post, it shows up in multiple groups, and you get to reach more Facebook members.
Some of the most popular groups are garage sales and automobiles. To quickly find the groups in your area, click the "Buy and Sell Groups" in the Explore menu. You can also search for group names to filter through the different options too.
3. Sell on Facebook Marketplace
Don't forget to sell on the Facebook Marketplace too. The Marketplace is a free-for-all feature where you can buy, sell, or trade almost anything in your local area.
Although it's not as specialized as local buy and sell groups, everybody has access to the Facebook Marketplace so they can easily share your post with their friends and maybe even find that special something they've been looking for.
4. Earn Refer-a-Friend Bonuses
Do you use an online service that you just love and want to share with others? Word-of-mouth recommendations are one of the most efficient forms of advertising.
Companies know this, and that's why they offer a refer-a-friend bonus when your friends join by social media.
One company that offers social media refer-a-friend bonuses is Rakuten. Maybe you already use them to earn cash back on nearly every online purchase yourself!
You can send email invites or click the social media share buttons in your account to share your referral link. If your friend signs up through your referral link, you can earn a cash bonus!
5. Create Facebook Ads
You can create ads for someone else's page or for your page.
My friend Bobby teaches people how to make an extra $1,000 or more a month for running Facebook ads for other companies and blogs. He's known as the Millennial Money Man and has a course called The Facebook Side Hustle Course.
He started creating ads for other people as a side hustle, and it grew into mainstream revenue.
As a business owner, you can run ads to help grow your business. For this suggestion, you will first need to create a Facebook Page for your business or website. In fact, think of Pages as "Facebook for Business."
Creating a Page is free and only takes a few minutes, and any business or website is eligible.
If you need a visual example, visit the Well Kept Wallet Facebook page to get an idea of what your Page can look like.
Once your page is created, you can share posts with your Page followers just like you can write posts on your personal timeline. Facebook Pages are the social media equivalent of having a mailing list; you can regularly send messages to your most loyal followers.
For example, ice cream parlors might publish a weekly post mentioning the flavor of the week.
However, don't forget that you can make money posting ads on Facebook to reach people that currently don't follow your Page. I suggest taking my friend Bobby's Facebook Ads course to learn how to make money posting ads.
Related Article: 10 Ways to Get Paid to Advertise For Companies
6. Enter Contests
Some companies and blogs run contests, and you can earn entries by sharing your link on Facebook or following their Facebook page. You can also join contest and giveaway groups to find the newest opportunities as well.
Many of these contests are free, so the only entry requirement is your time. Every giveaway is different, but you might have the chance to win Amazon gift cards, kitchen gadgets, or a new backyard grill set.
7. Invest in Facebook
This is another suggestion that any Facebook user can use to make money on Facebook. And you don't even have to create a Facebook account! While you might find this ironic, Facebook is a publicly-traded company on the Nasdaq Index.
The Facebook stock ticker symbol is FB, and it can be purchased with any brokerage in your IRA or taxable brokerage account.
As with any stock market investment, Facebook isn't guaranteed to make you money. Its stock price can fluctuate daily, so you should invest and plan to hold long-term to realize a profit.
If you prefer a less volatile way to invest in Facebook, you might consider buying an index fund that currently holds Facebook in its portfolio.
8. Host a Fundraiser
While you won't personally profit from this suggestion, you can still help raise money for a personal cause or non-profit in your spare time hosting free and paid online events. Crowdfunding has become a popular way to help others with financial needs pay their bills with some outside help.
You can create a fundraising page for one of the causes below:
Personal emergency
Crisis relief
Health and medical
Education
International
Faith
Sports
There are plenty of noble causes that Facebook community members are willing to support. The only problem is that they don't know where to look. Thankfully, this feature helps address that issue.
9. Apply For a Job
Facebook also has its very own job board to help you find a new job. Local companies will advertise open positions in the "Jobs" tab.
You will find full-time and part-time positions for many industries on this page so scroll down and look at all the opportunities.
In addition to the Facebook Jobs button, there are many groups that list online job leads too. You can join different groups to find job leads and also get insights on the application process and work experience from other group members.
10. Become a Social Media Manager
If you're social media savvy, you can also get paid to manage corporate social media accounts.
Your responsibilities might include the following:
Scheduling social media posts
Responding to comments
Creating social media graphics
Monitoring ad campaign metrics
Building the audience size
Affiliate marketing
There's a good chance that you'll have to manage social media accounts on other platforms besides Facebook. So, it can be a good idea to be at least familiar with the larger platforms like Instagram, Pinterest, and Twitter as well.
If you're Facebook savvy, this can be a perfect opportunity to work from home and make a part-time income with flexible hours.
11. Join Facebook Groups and Help Others
Another way to potentially make money with Facebook is to join groups and help answer people's questions. This will be a viable option for bloggers and business owners.
All you have to do is find groups that match your area of expertise. In a way, you can say these groups replaced the role of online forums that were popular in the pre-Facebook internet era.
If you're a smart investor, you can join several investing groups and help people with their various investing questions. For instance, you can compare free investing apps or whether to roll over a 401k.
Even if investing isn't your specialty, you can find a group that's for you. As you help people, you can build a reputation and can even include links to your website to help out the reader.
Each page visit means more website traffic that can potentially increase your search engine rankings and maybe even earn an affiliate commission.
12. Create Facebook Live Videos
If you're not camera-shy, Facebook Live Video can be another fun way to build a personal brand with high quality content. Maybe you create videos that show how you're working from home or using a product in real time.
Or, you can host a live question and answer session where the live viewers message their questions, and you answer them live.
As internet bandwidth speeds continually increase, live streams are constantly becoming more common, and YouTube isn't the only video platform in town.
Videos With In-Stream Ads
In stream, video ads are ads that play during your Facebook video. Most people will watch an entire ad when they know they can continue your content after the ad plays.
This is much more likely than ads that play separately from your content, which viewers will likely skip.
13. Offer Paid Subscription
Offer fan subscriptions to give access to exclusive content. This is a simple way to monetize your Facebook page.
You decide what content you'll provide your subscribers and may also consider offering special discounts or codes to those who subscribe.
This is a great way to have a steady monthly income while growing your audience.
14. Brand Collaborations
Find brands that mesh with your audience and message, and use them to increase your Facebook presence. Branded content helps you attract more viewers and make more money.
In addition, brands often work with influencers like you to grow their brand and will pay you for your content.
The key to making this work is to use the Brand Collabs Manager in Facebook. This tool helps you find and connect with reputable brands.
Frequently Asked Questions
Making money on Facebook is possible! Here is a quick are some answers to common questions to help you learn more about monetizing your Facebook page.
How Does the Facebook Algorithm Decide What Posts Get Seen?
The Facebook algorithm seems complex, but it's broken down into four simple steps:
Takes inventory: Facebook evaluates all the statuses of your friends and the pages you follow
Signals: Facebook considers how much time (if any) you spend on each post to determine your likes and dislikes
Predictions: Facebook uses the above information to decide how you might react to a specific piece of information shared on the news feed
Score: Facebook creates a score based on the above information, and only the posts with a high enough score shown in the user's news feed
How Do I Setup Facebook Pay?
Facebook Pay allows you to enter your payment information once and pay for purchases throughout the app with the click of a button.
To set it up, use these steps:
In your Facebook account, go to settings
Click on 'Facebook Pay'
Add your preferred payment method
Use Facebook Pay the next time you purchase on Facebook
Facebook Page Vs. Group- What's The Difference?
A Facebook page is the business page for a company. It's the 'formal' page that provides all the information users want to know about a business. It allows customer interaction, but a Facebook group offers more personalized support.
Facebook groups are started to create a niche group or bring people together with similar interests.
In a group, not only can the business talk to its customers, but customers can talk to one another too. In addition, it's an easier forum to bring everyone together.
How Much Do Content Creators Make?
According to Zippa, content creators make an average of $61,988 a year or $29.80 an hour. But, of course, these numbers can vary significantly depending on where you live and the type of content creator you are, as some are more highly regarded than others.
Does Facebook Pay You for Views?
Facebook doesn't pay directly for views. Instead, they offer the opportunity to earn money from in-stream ads, brand collabs, fan subscriptions, and paid online events.
Summary
All Facebook users can make money with Facebook. It doesn't matter if you want to sell items locally or you want to promote an online website.
By joining groups, interacting with other Facebook members, and maybe even running a paid ad or two, you can make a recurring income on Facebook if you desire.
Even if you only want to list a garage sale or sell your old car and make money once, Facebook is a free and efficient way to make money online and tell others what you have for sale.