Are you looking for an effortless way to track spending and lower your bills?
Rocket Money can reduce or cancel your monthly bills and send spending alerts. For example, the average savings is $180 a year for lower bills, according to Rocket Money.
You only pay a fee when they successfully lower a recurring expense. Or if you enroll in their optional premium plan for extra savings tools.
This review will show how you can reach your goal of saving money today.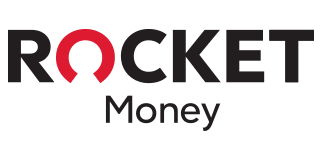 Summary
Rocket Money will track your spending and try to reduce your monthly bills for free. If they negotiate a discount, they keep 40% of the savings. Their premium plan ($3/month) offers other tools to help you save money effortlessly.
Pros
Free budget tools
Easy mobile App
Affordable
Cons
40% success fee
Free App ads
What is Rocket Money?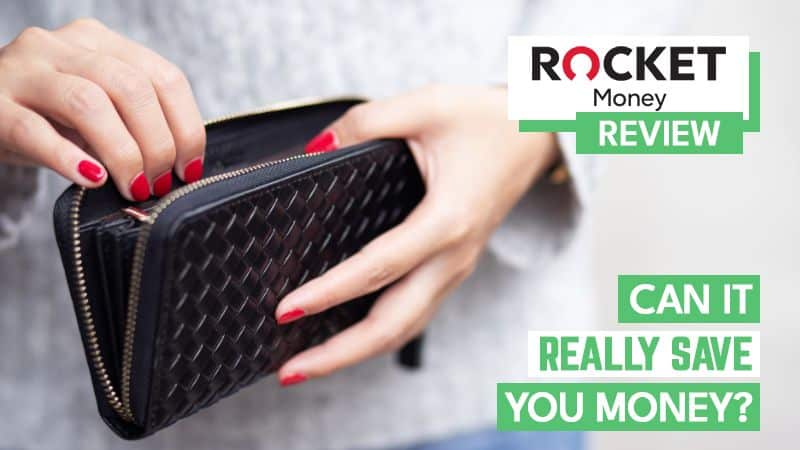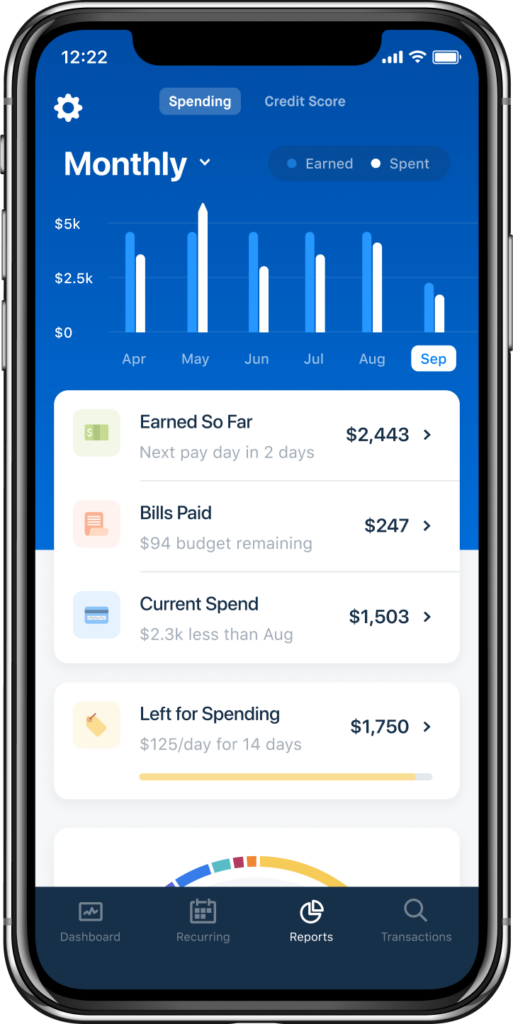 Rocket Money has a mobile app for Android and Apple devices. You can use the app to track spending and possibly lower your monthly bills.
Rocket Money helps you save money with these tools:
Track spending
Cancel subscriptions
Lower bills
Internet outage refunds
It's also possible to upgrade to a premium plan with extra money-saving tools. Select benefits include overdraft fee refunds, bill pay and an FDIC-insured savings account.
How Rocket Money Works
After joining Rocket Money, you can start linking your bank accounts and monthly subscriptions. Your accounts sync each day. Rocket Money analyzes your spending history for recurring bills.
Perhaps you don't have any recurring bills that need to be reduced or canceled. But you can still use Rocket Money to track spending and make a simple spending plan.
Rocket Money sends weekly spending reports. Other alerts you can request include low balance alerts and bill increases.
An optional service Rocket Money offers is bill negotiation. You can see if Rocket Money can reduce your recurring bills like TV, Internet or phone service.
If you're a premium member, you can also have Rocket Money cancel your subscriptions for you.
What Does Rocket Money Cost?
Rocket Money offers a free plan and a premium plan. With the free plan, you only pay a fee if Rocket Money lowers your monthly bill. Their premium plan is optional costs at least $3 monthly.
Free Plan
It is free to join Rocket Money and use their basic plan. The free plan lets you track spending, make a budget and have Rocket Money lower your bills.
You pay a 40% success fee of the annual savings only when Rocket Money reduces your monthly bill.
For instance, a $60 savings has a one-time $24 fee.
If Rocket Money can't negotiate a discount, you don't pay a fee. You never have to pay a fee to use the budget tools.
Premium Plan
The Premium Plan has a minimum $3 charge, although you can set your own price. For instance, Rocket Money says the average premium member pays $7 a month.
All premium members enjoy the same extra benefits regardless of how much they pay each month. Two reasons to upgrade can be the free subscription cancellations and overdraft free credits.
You will also pay the 40% success fee on any bill discounts that Rocket Money negotiates.
Although you may pay a fee for some tools, Rocket Money can be an effortless way to get free money.
Is Rocket Money Safe?
Rocket Money uses 256-bit SSL which bank-level security to access your accounts. In addition, Rocket Money only has read-only access, so your sensitive information isn't kept on Rocket Money's servers. This reduces the risk of identity theft.
It's still a good idea to monitor your credit as you never know when a data breach may occur.
How Rocket Money Saves You Money
There are several tools at your disposal to save money. Below is a brief overview to let you predict how much you can save.
Lower Monthly Bills
Possibly the most compelling reason to use Rocket Money is to lower your bills.
Rocket Money states the average member saves $180 per year thanks to this tool. According to Rocket Money, they can lower bills 85% of the time.
Some bills Rocket Money can find a discount on include:
Cell phone
Internet
Home security systems
SiriusXM
Audible
Utility bills
You will need to provide your account information and a recent bill statement. Then the Rocket Money staff will contact the provider and try to negotiate a lower rate.
This discount might only be for one month. For example, it could be a one-time loyalty discount on your phone bill. Or it might be ongoing savings if you are paying too much for your current plan, such as your cable bill.
You only pay if Rocket Money succeeds in lowering your bill. If successful, Rocket Money collects a 40% success fee of the savings. This fee is slightly higher than Trim which only keeps 33% of bill savings.
It's possible to negotiate similar savings by yourself. You won't pay a success fee. Although, you will need to decide if the extra effort is worth the extra cash.
Average Member Savings: $180 per year
Monitor Internet Outages
If there is an internet outage in your area, Rocket Money might file a credit request. There is a 40% success fee if you get a credit.
Rocket Money will monitor your internet service for an outage and can submit a monthly claim.
Average Member Savings: $96 per year
Budget
The free budgeting app compares your regular monthly income to your usual expenses. This budget lets you quickly see if you are spending more than you earn.
Rocket Money calculates a "safe to spend" amount. This feature lets you quickly know how much you can spend on non-recurring purchases without overspending.
One downside of the free plan is that you can only create monthly budget goals for two purchase types. All other spending is put in the "everything else" category. But, if you only want to make sure you don't overspend, this tool can be a good fit.
Having a premium plan gives you unlimited budget categories. This plan is a better option if you want to make sure you don't overspend on certain expenses.
Upgrading can also be cheaper and more convenient to use than buying another budget app.
Track Spending
You can link your bank accounts and credit cards to see your activity in one dashboard. Assigning spending categories to each purchase enables you to know how you spend each dollar.
When you do this, it is an easy way to find out what your most frequent purchases are each month.
Rocket Money lists your recurring bills like Hulu, Spotify and credit monitoring in one feed. You may find services you no longer use and still pay for. You can find the cancellation instructions for each merchant.
The app uses colorful charts and graphs to help you analyze your spending habits. You can track your spending history by expense type or specific merchants.
Even if Rocket Money can't lower your bills at the moment, the app can still be worth using to track your purchases.
However, some banks won't be able to sync with Rocket Money. Maybe you've also had trouble syncing your accounts with similar apps.
This aspect can prevent you from seeing all of your spending in one app.
Avoid Overdraft and Late Fees
You can request low account balance alerts. These alerts are a free way to avoid overdraft fees. Bill payment reminders is another way Rocket Money can help you avoid late fees.
If you overdraft, Rocket Money requests a refund for premium members. Rocket Money also offers bill pay in the premium plan so you can automate your monthly payments.
Cancel Subscriptions
Rocket Money also makes it easy to cancel your subscriptions. As you know, some companies don't make it easy to cancel your plans.
The free version of Rocket Money only gives you instructions to cancel your subscription. The instructions can tell you how to cancel by phone or email. You will need to contact the company to cancel your subscription.
But if you are a premium member, Rocket Money will cancel your subscriptions on your behalf.
Before you cancel, try to find the cancellation policy if you are under contract. This is especially a good idea if you want to cancel cable tv to avoid hidden fees.
Rocket Money Premium
Premium plans start at $3 a month, but you can choose your own price. You can upgrade plans in the Rocket Money app. This monthly membership can make it easier to save money with the following benefits:
Automated Cancellations
Rocket Money will cancel your unwanted subscriptions for you. This option is a handy one if you don't have time to cancel. Or maybe you have tried canceling and haven't been successful.
Average Member Savings: $180 per year
Unlimited Budgets and Categories
You can create an in-depth spending plan for multiple spending categories. The free plan only lets you track monthly spending for two budget categories.
Now you can see exactly how much you spend on your common monthly expenses.
Real-Time Account Syncs
Premium members also see real-time account balances. Basic members only see their account balances update once every 24 hours.
Instant updates can be helpful as you make a large purchase or transfer cash to another account. On-demand syncs make it easy to avoid overdraft fees and overspending.
Smart Savings
Rocket Money also tries to make it easy for you to build your savings account. You decide how much money you want to deposit each month.
Your cash transfers automatically from a linked checking account into a Smart Savings account.
These savings accounts are FDIC-insured. For security purchases, you can only withdraw cash back into the linked checking account. Withdrawals are free and take up to four days to complete.
This feature is optional, but it helps you get more value from Rocket Money. If you currently use a micro-savings app like Digit, it's an effortless way to cancel another recurring cost.
Overdraft and Late Fee Refunds
Rocket Money can request an overdraft or late fee refund on your behalf. Not all refund requests are guaranteed, but it doesn't hurt to ask.
You are more likely to get a refund if you are a loyal bank member.
Plus, your bank may also limit how many refunds you get each year.
Average Member Savings: $70 per year
Online Billpay
You can connect your bills, pay them and get PDF statements with Rocket Money. Linking your bills lets Rocket Money send you payment reminders for upcoming due dates.
Premium Support
The Rocket Money app is easy to navigate, but you may still need help. Premium support lets you chat with agents in real-time.
This assistance is helpful if you can't find the answer in their help articles. Live chat support helps you avoid delay as you try to save money.
Is Rocket Money Worth It?
The two main reasons to use Rocket Money are to reduce subscriptions or track spending. The app is a legit way to save money by cutting expenses.
Rocket Money Reviews
Rocket Money has a 4.3 out of 5 rating at the Google Play Store and a 4.5 out of 5 in the Apple App Store.
Below is the feedback from several members about what they like most about Rocket Money.
"Solid app. Helps you track subscriptions but has a few issues finding some of the more underground subscriptions like a local newspaper or something. Those require manual input." – Christopher M.
"(Rocket Money) canceled two of my services within three days that I wasn't able to get ahold of customer service to do." – Kirsten C.
"If you feel overwhelmed by bills, subscriptions and everything else, this app has it all organized so you can see where your money is going." -Nick A.
Most negative Rocket Money reviews mention the app has programming bugs. This app may not work properly on some phone models.
In other cases, some banks having syncing problems even with a successful login. Overall, these problems don't affect most users.
Other users were frustrated with the bill negotiation process. Timothy M. states his provider had concerns the Rocket Money agent was making a false impersonation.
Other users don't appreciate the 40% success fee that Rocket Money keeps on bill savings.
How Much Can Rocket Money Save You?
Every member will save a different amount because we all have different spending habits.
Below are the average annual savings, according to Rocket Money:
Bill negotiation: $180
Canceled subscriptions: $180
Internet outage refunds: $96
Overdraft and late fee refunds: $70
Rocket Money is one of the easiest ways to see if you qualify for these refunds. The budget tools can also help you identify areas where you overspend.
Although side hustles are one way to get more cash, Rocket Money requires minimal effort.
Positives and Negatives
Pros
Free budget tools to track spending
Can reduce or cancel recurring bills
Has a mobile app and desktop platform
Cons
40% success fee on bill savings is relatively high
Premium plan may not be worth it for some people
Summary
Rocket Money is an effortless way to see if you can reduce your spending. It can also be an easy way to track spending on your phone.
Unless you already live as frugal as possible, Rocket Money can most likely help you save money.