It happens to all of us. We need to send money to a friend or family member to split a purchase. Waiting to give cash in person isn't an option. Neither is mailing a paper check (yes, people still do this) because it takes too long.
Thankfully, several digital wallet apps let you send money for free within the United States. In an instant, your money is on its way to your friend for dinner or a larger expense like next month's road trip.
Now they don't have to ask that awkward question of when you're going to pay them.
There are two different sections to this guide. The first section is different apps to send money within the United States — sometimes, for free!
While some of these apps offer international transfers, the second section focuses specifically on global send-money apps.
Top Apps to Send Money in the U.S.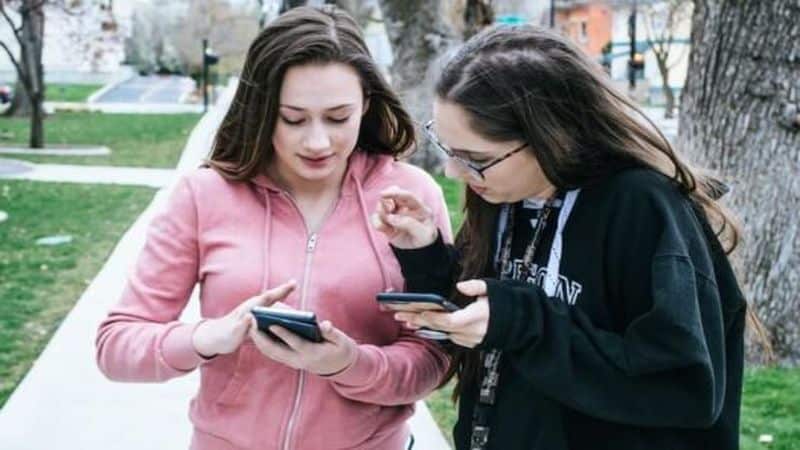 My wife and I use a few of these apps to send money. We like how easy it is to send digital payments for free. It's less hassle for us and our friends since they don't have to deposit a check at a bank or potentially carry large amounts of cash around.
Plus, digital payment apps are safer and quicker than mailing checks or money orders.
This first set of apps makes it easy to send money to others inside the U.S. In most cases, these apps let you transfer money for free between friends. You will likely pay a fee if you own a business and invoice clients.
1. Venmo
If you currently use apps to send money, you probably know about Venmo.
It's free to transfer money to other Venmo users from these three sources:
Your Venmo account balance
A bank account
A debit card
You pay a 3% fee if sending money with a credit card. The person receiving the cash never pays a fee to receive money.
It's also free to transfer money from your Venmo account to your bank account. Transfers usually take one business day. Venmo offers instant transfers to your bank account as well. You'll pay a 1% transfer fee (up to $10) but can get your money in 30 minutes or less.
Another reason to consider Venmo is that it doubles as a social media platform. Venmo can link your Facebook friends and phone contacts to your Venmo network.
Plus, you can include a note and emojis when sending money. Friends can see the payment reason shows on the Venmo social feed but not the dollar amount.
However, if you cherish your privacy, you can make the transfer private, and your non-paid friends won't see it. We keep our Venmo transfers private and still use Venmo for free.
Key Features
Free transfers to all Venmo users when you don't use a credit card
Send up to $2,999.99 weekly to other Venmo users
In-app social feed lets you see what you and your friends spend money on
Venmo is our favorite PayPal alternative, as PayPal charges a 3% fee for most transfers. It's also our favorite app to send money.
PayPal does have a free friend and family option if both parties use PayPal. However, many of our friends have trouble finding that feature in the app. This is because the default "send money" option is making a purchase.
The sender doesn't pay the 3% fee, but the recipient does. Those fees get annoying because you don't get all of the cash your friend owes you.
As a bit of irony, PayPal owns Venmo. This platform makes it easy to send money for free. We also think Venmo is easier to use than PayPal.
2. WorldRemit
With WorldRemit, you can send money in your region (same currency) for free. Current offer: Your first three are FREE!
When you send, you have several different funding options:
Direct from your bank account
With your debit or credit card
Using pay companies such as iDeal, SOFORT or INTERAC
Once again, it's totally free to use WorldRemit to send money within your region. You can send money to others in the U.S. if you also live in the U.S., for instance.
Key Features
Most transfers arrive instantly
It's free to send money within your region
Multiple send options from cash pickup to credit card
The easy-but-safe identity verification process
You can use WorldRemit to send overseas too
YOUR first three are FREE
You will pay a low fee if you do choose to use WorldRemit to send money outside of your country. The transfer fees depend on the destination and delivery monthly. You can compare fees when getting a free quote.
WorldRemit has a top rating on Trustpilot of 4.1 out of 5 stars. It's a safe, secure and affordable way to send and receive money to and from friends and family.
3. Wise
Wise, previously known as TransferWise, lets you transfer large amounts of money when you and the recipient each have bank accounts. You can send up to $50,000 daily and $250,000 annually for personal transfers.
You can send money in the US and internationally with Wise.
In most countries, it takes up to two days to convert the currency. But it can also take at least one more day for the balance to reach the recipient's bank account.
Wise deducts the fees from the amount you transfer instead of charging you a transfer fee. Let's say you send $1,000. The person receives slightly less than $1,000 because they "pay" the cost instead of you.
You will likely pay an upfront fee if you send funds from your debit or credit card instead of a bank account. Making a bank account withdrawal is the cheapest option.
One way Wise can save you money is that they charge the mid-market exchange rate when converting your money into the local currency. The mid-market rate is the midpoint between the buy and sell rates of two different currencies. It's considered the fairest exchange rate.
Other apps either round the amount to the "buy amount" (the recipient receives less) or "sell amount" (you pay more to send) and pocket the difference. TransferWise charges you the average of these two rates.
Because you can only send money to a bank account with Wise, the transfer time can take longer — a few days instead of a few minutes. But it also keeps fees to a minimum.
If you the person doesn't need money fast, Wise is possibly the cheapest way to send money abroad. This is mostly because they use a more favorable exchange rate.
Key Features
Pay the mid-market exchange rate, which means the recipient can get more money
High daily transfer limits
Tip: Read our Wise review to learn more about the money transfer app.
4. Cash App
Most likely, you make small business purchases using a Square card reader.
Well, Square also has a personal app that lets you send money to friends for free with a debit card. But you will pay a 3% fee if you send money with a linked credit card.
Simply known as Cash App, you only need an email address and a debit card. Unlike many other send-money apps, you don't have to create an account to send or receive money. You can either use the mobile app or website to send money using Square's Cash App.
However, creating an account gives you access to more free features. These include paycheck direct deposit and a free Cash App Visa debit card.
The Cash App debit card lets you enjoy "cash boosts" to earn cash back on select purchases. For instance, you can activate offers to save money at restaurants or grocery delivery.
Square sends you a Cash App debit card to get these offers. This card can also make ATM withdrawals.
One downside to using Cash App is that it's almost too easy to send money. If a person gets into your email account, they can easily send payments. But you can protect your account with Face ID, Touch ID or a passcode.
Key Features
Don't need to create an account to send or receive money
Can enroll in free direct deposit
Bonus cash rewards with a Cash App debit card
Can send up to $2,500 weekly with a verified account. (You can only transfer $250 weekly for unverified accounts.)
Learn More: Cash App Review
5. Google Pay
You can use Google Pay to send money to friends with a debit card, bank account or Google Pay balance. You can also use the app to pay for online and in-person purchases. Plus, it's possible to link your PayPal account to fund your purchases.
To send money to friends, you only need their email address or phone number. Your friend doesn't need to be a Google Pay user or even have a Gmail account. To limit fraud, all transfers are protected by Google.
You can send up to $10,000 per transaction. This amount is impressive, as other apps might only let you send a fraction of that amount. But your friend needs to link their bank account if you send more than $2,500 at once.
With an Android phone, you can send money directly from the Contacts app. Also, you can send money from the text messaging app on your Android or iOS device. But you may have to download the Google Pay app first.
Despite the app name, you can download the iOS app from the App Store.
Key Features
Works with almost any email address or phone number
Can send up to $10,000 per transaction
Integrates with Android device Contacts and Messages apps
Has an iOS app
6. Zelle
Not too long ago, bank mobile apps only sent money to other customers of the same bank. Now that's changed. While not every bank lets you send money to non-customers, most of the big banks do.
Zelle is the app that most of the largest national and regional banks use. Some credit unions partner with Zelle too. You can send cash to your friend's email address or phone number for free.
If your friend hasn't enrolled with Zelle yet, they must enroll to receive payment. It can take up to three days to register and receive the deposit. However, for future deposits, the payments are almost instant.
Your bank's mobile app may have a Zelle button. A second option is downloading the Zelle app and linking your bank account. Joining is free even if your bank isn't a Zelle partner.
Zelle doesn't charge you to send money, but your bank might. Before you transfer, check your bank's policy to verify any potential fees.
Each bank has different daily transfer limits. If your bank doesn't use Zelle, you may only be able to send up to $500 weekly.
Key Features
Free to send money to almost any U.S.-based email address or phone number
Can send money even if your bank doesn't use Zelle
7. PayPal
Because PayPal is one of the first digital wallets, many people trust its brand name.
Plus, if you make money with PayPal, you can transfer your current balance to friends for free. Sending money to other countries incurs a transfer fee of at least 99 cents.
It's free to send money with PayPal with these two accounts:
Current PayPal balance
Your linked bank account
PayPal charges you 2.9% of the balance if you fund the transfer with a credit card, debit card or PayPal Credit. For example, you pay $2.60 when you transfer $100.
You also have to select "Sending to a friend" to avoid the transfer fee. Otherwise, your friend incurs the 2.9% plus 30-cent transfer fee.
PayPal handles the transfer as a business transaction with purchase protection. "Sending to a friend" isn't the default setting, and you must manually select this option each time.
Note that if you're sending money to buy something from a stranger, maintain the default setting in case you need a refund. But switch to "Sending to a friend" if you're simply paying your friend back for last night's pizza, for instance.
For these transfers, your friend must also have a PayPal account to accept the transfer.
Key Features
Universal brand name recognition
Free transfers from your PayPal account or linked bank account
8. Walmart
Sending money with Walmart Pay isn't going to be the cheapest option. But it can be convenient since many towns have a local store. In fact, there are more than 5,000 stores in the United States alone. Plus, you can send money to international locations, too.
You can fund your money transfer from your bank account, credit or debit card. Sending money from your bank account is cheaper, but the transfer can take three or four days. With a credit or debit card, the transfer only takes a few minutes to complete.
The receiver can get their money at most Walmart money centers in the U.S. Before you send, make sure their local Walmart accepts money transfers.
One downside to sending money with Walmart is that you can't deposit money in another U.S. bank account. In-store cash pickup is the only redemption option.
But, as the sender, you can send it online from the comfort of your home or at your local Walmart.
As I mentioned, the fees aren't exactly cheap. When you transfer $50 or less, you pay $4.00 to send money from your bank account. With a balance of $51 or higher, the rates jump to $8 for bank accounts. If you send the daily $2,500 maximum, you pay $16.
The transfer fees are higher if you pay with a debit card or credit card. Plus, don't forget to factor in exchange rates for overseas transfers.
If you send money overseas, the recipient can choose cash pickup or direct bank deposit. The exact delivery methods depend on which country you send money to.
Key Features
Stores in most U.S. cities, so it's easy to send or receive cash
Transfers take 15 minutes or less when you pay with a credit or debit card
Apps to Send Money Overseas
Estimating fees when sending money overseas is a little harder. This is because you have to factor in currency exchange rates. Most apps let you estimate fees first.
So take the time to compare the fees and currency exchange rates from at least two apps. Comparing rates allows you to find the cheapest rates to send money overseas. Also, these apps let you see how much money the other person receives after conversion fees.
Transfer fees can depend on the delivery speed and how you fund the transfer.
These apps usually offer four different delivery methods:
Bank account deposits
In-person pickup
Cash delivery to the recipient's front door
Cell phone balance recharge
Typically, direct bank deposits are the cheapest option. However, that's usually the slowest delivery method. If your friend needs money fast, plan on paying more for in-person pickup or home delivery. Some countries offer more rapid delivery methods than others.
9. Xoom
Xoom is another PayPal service for global money deliveries. In most countries, the recipient can pick up the money in person or opt for a bank deposit. For select countries, you can also add funds to a person's cellphone account.
It's possible to send up to $25,000 per day with Xoom. But you will need to submit personal information such as a driver's license number and a bank statement if you want to send more than $2,999 per day.
Small transfers only take a few minutes to complete. However, when you transfer more than $10,000 at a time, it can take two to three days to transfer the money.
You can pay with any of these payment sources:
Bank account
PayPal account
Debit card
Credit card
Unlike domestic money transfers, when you use a credit card with Xoom, your credit card company may charge you a cash advance fee.
If you already send money overseas using PayPal, see if Xoom offers better rates and delivery methods.
Key Features
Transfer up to $25,000 daily
Can use your PayPal account to send money
10. OFX
With OFX, you don't pay transfer fees. But you should still compare exchange rates with these other apps.
You can transfer money from your bank account using account clearinghouse (ACH) direct account debits or wire transfers.
ACH account debits are cheaper but take longer to complete. This is because the money must first pass through a clearinghouse. This process is similar to online bill pay where your payment takes up to two days to withdraw from your account.
Wire transfers, on the other hand, can be completed on the same day. This is because the bank sends your money directly to another bank. As wire transfers are more work for your bank, this option costs more than ACH account debits.
With OFX, compare the exchange rates for wire transfers and ACH debits to see the best transfer limit. OFX doesn't charge transfer fees, yet their exchange rate can differ for each transfer type.
The minimum transfer amount is $1000 US dollars. This minimum is higher than other apps, but it's not unreasonable. Most transfers take one or two days to complete.
Also, you can only send money to other bank accounts. If the recipient wants in-person pickup, you need to use another app.
Key Features
No transfer fees. That can save you money if exchange rates are competitive
Can set up recurring money transfers
11. Western Union
The above apps can be cheaper and offer a similar transfer experience to Western Union.
But we're including it because Western Union is the "gold standard" in international money transfers. It's the largest player, with more than 500,000 agents in over 200 countries. The next largest competitor (MoneyGram), only has 350,000 agents.
If you're not sure you can send money using these other apps, Western Union is probably the best option. Your quickest option is to pay for the transfer with a debit card.
Paying with a bank account is cheaper for you, but it can take a few extra days depending on how soon your bank transfers the cash.
While the transfer fees for Western Union can be higher than other apps, they aren't excessively higher. The currency exchange rate can be worse than other apps like TransferWise.
As a quick comparison, I got quotes for sending $1,000 to Mexico. For bank account transfers, the Western Union fee was $0 versus $11.11 for TransferWise.
But with TransferWise, the recipient gets roughly 90 more pesos (using the exchange rate available at the time I got the quote). That's $4.00 more in the recipient's wallet using TransferWise.
Within the Western Union app or online website, you have these three delivery methods:
Direct bank account deposit
In-person pickup
Mobile wallet deposit
If you decide to send money to a mobile wallet app like Tigo or PayMaya, you can send up to $500 at once. This delivery method is only available for select nations.
Key Features
The largest money transfer service in the world
Multiple ways to receive money in over 200 countries
12. MoneyGram
The second-largest international money transfer service is MoneyGram. They have more than 350,000 agents in over 200 countries. Sending money using Walmart also uses the MoneyGram network.
The upfront transfer fees can be lower than Western Union and possibly other apps.
Even if you deposit the money into a bank account, the transfer fees are still very low. For instance, sending $1,000 to a Mexican bank account would cost $0 from an online bank. You pay $2.99 to transfer from a credit card or debit card.
Be sure you still pay attention to the exchange rate when comparing delivery methods.
If you want to send instant payment with your credit or debit card, MoneyGram can be one of the best apps because of the low transfer fees. While they don't offer the best currency exchange rates, they are competitive with most of the send-money apps on this list.
Your recipient gets a better exchange rate when you send money from your bank. They get less money if you fund the transfer from a credit or debit card.
The downside of bank account transfers is that the transfer can take up to four days.
Key Features
Second largest global money transfer service
Low transfer fees when you pay by credit or debit card
How Do These Apps Compare?
| | |
| --- | --- |
| Company | Apple App Rating |
| Venmo | 4.9 |
| WorldRemit | 4.8 |
| Wise | 4.6 |
| Cash App | 4.7 |
| Google Pay | 4.2 |
| Zelle | 4.8 |
| PayPal | 4.7 |
| Walmart Pay | 4.8 |
| Xoom | 4.8 |
| OFX | 4.8 |
| Western Union | 4.8 |
| MoneyGram | 4.9 |
Summary
With these digital apps, it's quick and cheap to send money to almost anywhere in the world. In the United States, it's possible to send money for free. And it's more secure than putting cash, paper checks or money orders in the mail.