For most people, making money while they sleep is the ultimate dream. Warren Buffett famously said, "If you don't find a way to make money while you sleep, you will work until you die."
But what if you could make $50,000 a year in passive income?
This is the goal of passive income, and it means that your income isn't tied to the number of hours you spend working.
It gives you the means to support yourself, and most importantly, it allows you to live the kind of life you want to live.
Because when you're generating a consistent stream of income, you have more options and can focus on engaging in activities you enjoy.
How to Make $50k Per Year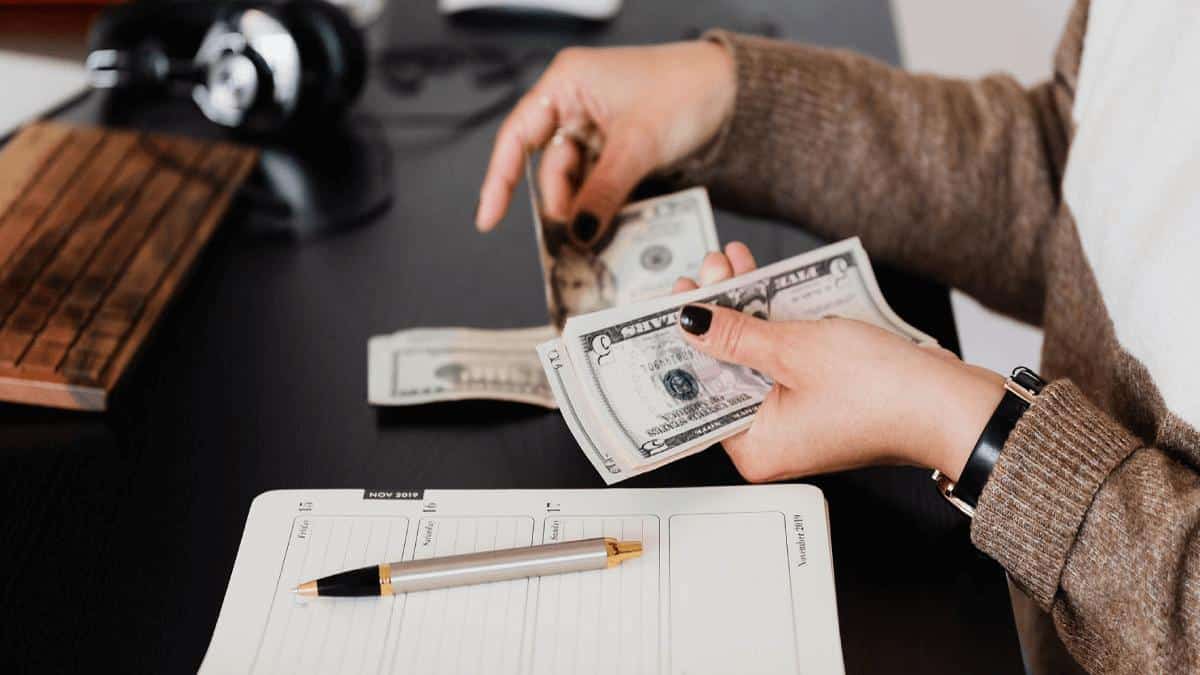 Now that you understand what passive income is, how do you get started?
The options for earning recurring income are endless, but here are different strategies you can consider.
1. Invest in real estate
Investing in real estate is a tried and true method for generating passive income. Traditionally, this meant that you bought a rental property and rented it out to tenants.
But don't feel discouraged if you have no desire to become a landlord.
There are several different ways you can get started with real estate:
Invest in a REIT
A real estate investment trust (REIT) is a company that owns income-generating real estate.
Most REITs are publicly traded on a stock exchange, and many different investors pool their money to invest in the fund.
REITs are an excellent option for anyone who wants to invest in real estate without managing the property themselves.
And because most REITs are publicly traded, they are a highly liquid investment.
Crowdfunded Real Estate
With crowdfunded real estate, a real estate investor identifies a great property and then utilizes crowdfunding to raise the capital.
It's a relatively new real estate strategy, but it's quickly picking up steam.
Here are a few options to check out:
Fundrise: Invest in real estate with as little as $10.
CrowdStreet: Commercial real estate opportunities for accredited investors.
Acretrader: Invest in farmland which can be a great way to diversify your portfolio with a target yield of 10% – 12%.
Rental Property
Of course, the most obvious way to invest in real estate is by buying a rental property. It's going to take a lot of work in the beginning and won't feel very passive.
But owning rental properties comes with a high rate of return and is still one of the best ways to get involved in real estate.
If you hire a property manager, this can make this option much more passive.
In order to make $50,000 per year with real estate, you would need to invest about $500,000 and get a 10% annual return.
If you're looking to generate a consistent form of passive income, buying shares in dividend stocks could be a good option.
Dividend income is money that is paid to shareholders on a monthly or quarterly basis.
There are a couple of different ways you can get started with this. One option is to invest in an individual stock that typically has a solid history of success.
However, you'll need to do your research because if that company has a bad quarter, you may not receive anything.
You can also invest in either a mutual fund or exchange-traded fund (ETF) that specializes in high dividend yields.
Just make sure to watch out for companies that charge high management fees.
Sure Dividend has a newsletter with gives recommendations for dividend stocks and provides a risk score for each recommendation.
You can get $41 off the yearly price of Sure Dividend by using coupon code WKW41off.
In order to earn $50,000 per year, you would need to invest at least $1,000,000 and get a 5% return on your dividend stocks.
3. Peer-to-peer lending
Peer-to-peer lending sites can be a great way to start earning passive income. With P2P lending, you'll be matched with borrowers who need to take out a loan.
You can choose which borrowers you want to lend money to, and you'll earn interest on the loan payments. However, there are risks to this strategy.
Borrowers that apply for loans on P2P lending platforms tend to be higher-risk borrowers who won't qualify for a loan through a bank.
If you're concerned about losing money, you can use a site like Credible which has higher lending standards.
4. Write a book
If you've always dreamed of writing a book, this could be your ticket to earning passive income. When you write a book, you do the work once and then continue to make money off the sales.
For instance, Deacon Hayes, Founder of WellKeptWallet.com, receives a 10% royalty from sales of his book, "You Can Retire Early."
Don't get me wrong; writing a book is going to take a ton of work. And once you finish, the book will not promote and sell itself — you're going to have to do that.
But there's never been a better time for new authors to get started. There are tons of self-publishing options available, and a book can be a great source of long-term passive income.
You would have to sell over $500,000 in books annually to make $50,000 a year.
5. Start or buy a blog
If you enjoy writing and know how to create useful online content, then you should consider starting a blog. Blogging is a low-risk, low-cost way to start generating passive income.
As you continue to drive more traffic to your site, you can monetize your blog through things like affiliate marketing, ads, or selling digital products.
To get started, you'll want to pick a niche for your blog, which is simply the main topic your blog focuses on. Having a clearly defined niche will give you clarity and guide the direction for your future posts.
From there, you'll need to set up web hosting. With a site like BlueHost, you can receive your domain name and hosting services for just $2.95 per month.
Then you'll set up your website on WordPress, and you're ready to write your first post!
If you don't want to put in the work to set up your WordPress site and set up your blog, there is another option.
You can also purchase a blog with an aged domain, update it and find new ways of monetizing it.
6. Start a drop shipping business
E-commerce is already the preferred shopping method for many people.
Now more people than ever are shopping online because they want to avoid crowded stores.
If you're interested in giving e-commerce a try, dropshipping could be a good way to get started. With this strategy, you promote and sell other companies' products.
For instance, let's say you have a website that sells jewelry. When customers visit your site, they'll browse the list of products before settling on the item they want.
The order is sent to the product manufacturer once the sale is final. You still make a profit off the purchase without having to carry inventory or deal with shipping items.
Check out Spocket if you want a dropshipping supplier from the United States or Europe. Over 60% of Spocket's suppliers are based in the US and EU.
7. Sell online courses
Is it just me, or does it seem like everyone has an online course they're selling these days?
That's because online courses are popular and teaching subjects you're passionate about is a great way to make money.
The great thing about an online course is that you create it once and then can sell it over and over again.
However, this strategy works best if you already have a blog you've been building, and at least a small audience.
8. Buy a business
Many people love the idea of owning their own business but don't want to go through the hassle of starting one from scratch.
If you find yourself in this situation, you might consider buying an already established business.
When it comes to buying a business, there are tons of options available. Check out a site like BizBuySell and look at the different brick-and-mortar businesses and online businesses for sale.
However, outsourcing the majority of the work is the key to running a successful business.
Note that you'll want to do your research and be strategic about it. Or you may end up biting off more than you can chew.
9. Sell stock photos
Many photographers have seen their income take a hit since the coronavirus pandemic started. Many consumers are hesitant to do in-person photo shoots right now.
But there's still a huge need for high-quality photos. One way that photographers can continue to generate income is by creating and selling stock photos.
You can sell your photos directly through a third-party site like Shutterstock.
10. Create a mobile app
If you consider yourself tech-savvy and have a unique app idea, you could make money by creating a mobile app.
With a mobile app, you'll earn money every time someone downloads and uses your app.
Undeniably, there's a vast demand for mobile apps right now — just think of how many apps are currently on your phone!
With a little ingenuity and persistence, you could make an app that consistently generates income.
11. Network marketing
Network marketing gets a bad rap, but there is no denying that some people have used it as a source of residual income.
When you join a network marketing company, you sign up as a distributor who promotes and sells that company's products.
But the ultimate goal is to build a team of distributors underneath you who are also selling products. From there, you'll earn commission not only on your sales but also on your team's sales.
If you decide to go this route, make sure you research several different companies. If you find a product and company you love, building your business will feel much easier.
12. Affiliate marketing
If you already have a blog and are looking for ways to monetize it, you might consider affiliate marketing.
Affiliate marketing involves partnering with other companies to sell their products in exchange for a commission.
It takes time to build an income from affiliate marketing, but the rewards can be huge. For instance, blogger Michelle Schroeder-Gardner earns more than $50,000 a month with affiliate marketing.
If you're interested in trying this yourself, she teaches new bloggers how to get started in her course, Making Sense of Affiliate Marketing.
13. Buy a vending machine
Okay, buying a vending machine is probably the least interesting point on this list. But if you want to build residual income, it's a great way to get started.
Take a moment to think about how many vending machines you encounter throughout your week. Schools, businesses and even gyms love to offer vending machines to their guests.
You'll need to do a little digging to find out where you can install and operate a vending machine.
But once it's put in place, it's a relatively easy way to generate a consistent form of income. You'll just have to refill them and cash them out periodically.
14. Licensing music
If you're a musician, you can make money by licensing your music. In exchange for a fee, you sell the rights to someone to use and play your music.
Every time someone listens to it, you'll earn money.
Plus, it's an easier way for musicians to make money than using apps like Spotify.
Related Article: 15 Best Passive Income Apps
15. Invest in CD laddering
Certificates of deposit (CDs) are a relatively low-risk way to earn passive income. You lock your money away for a time and then earn interest once they mature.
However, opening one CD is not going to make you a lot of money, which is where CD laddering comes in.
CD laddering involves buying a bunch of CDs and staggering their maturity dates throughout the year.
That way, you'll always have cash coming in, and you'll earn more interest than you would by investing in just one short-term CD.
Right now CIT Bank is offering a high APY on a No-Penalty CD.
The Misconception Of Passive Income
Passive income is a hot topic these days and for a good reason. Everyone wants to learn how to do the work once and then get paid repeatedly for their efforts.
Only it's not quite that simple. It takes a lot of time and effort to begin generating passive income. And, in the beginning, you may have to work harder than ever.
But generating $50,000 a year with passive income is entirely possible if you go into it with the right mindset.
Here are a few misconceptions you should avoid falling into:
That it doesn't take work to maintain: In some ways, the term "passive income" is a misnomer because everything takes some level of effort to maintain.
If you sell courses through your website, you're going to have to update and improve it occasionally. And you'll have to deal with refund requests and customer service issues.
Not to mention the time it'll take to market and sell the course.
Passive income is easier and more sustainable than solely generating active income. But it will require at least some work.
You just need one good source of income: Some people buy into the myth that all they need is one good source of income, and they'll be set for life. If they can just create that blog, business or digital product, they'll have it made.
If you look at most wealthy people, you'll find that most have multiple streams of income. In fact, the average millionaire has seven different sources of revenue.
So if you want to make $50,000 in passive income, you'll likely have to use several strategies outlined in this article to get there.
It should happen quickly and easily: This is the biggest misconception of all, and the reason why so many people quit and never manage to generate passive income.
Success doesn't happen overnight. It's going to take a lot of time and effort to begin generating passive income.
Think of it like you're pushing a boulder up a hill. It will be hard, and you'll struggle, but eventually, you'll reach the top. Then momentum will start to build without you having to actively push it yourself.
That's kind of how it is with passive income as well. You frontload the work, until eventually, you're earning a hefty amount of passive income without as much effort on your part.
Summary
One of the important things to understand about passive income is that it's going to take time to build.
That's why so many people rely on active sources of income — because they allow you to start making money immediately.
Your best bet is to start with active income, and slowly begin adding in passive forms of income. Over time, your goal can be to replace your active income with mostly passive types of income.
It will take time, but it's possible to make $50,000 a year (or more!) with passive income. Hopefully, this article has given you some ideas for how to get started.