Many investors are looking to invest in alternative assets instead of solely relying on stocks to earn passive income.
Perhaps you already own some gold bullion and rental properties, yet need something different.
A unique income-producing asset to consider is investing in farmland. People need to eat no matter what's happening in the world.
AcreTrader makes it easy for accredited investors to add farmland to their portfolio.
This review can help you decide if AcreTrader can provide the diversification you're looking for without "betting the farm" to build wealth.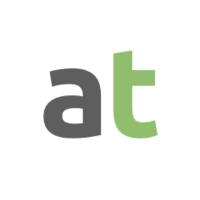 Review Summary
AcreTrader lets you directly invest in farmland across America and earn rental income from farmers. Each offering goes under extensive research and can be a low-risk way to earn passive income using cash you can invest for at least five years.
Pros
Return estimate 3% – 10%
Investments across US
Extensive research
Promotes sustainable farming
Cons
Accredited investors only
Limited offering
Interest income once per year
Investment commitments
What is AcreTrader?
| | |
| --- | --- |
| Company | Acretrader |
| Product Type | Farmland Investing |
| Fees | 0.75 AUM + Additional fees |
| Minimum Investment | $10,000 |
| Target Annual Returns | 7% – 9% |
| Annual Cash Dividends | 2% – 5% |
AcreTrader is a crowdfunded investing platform that lets you invest in farmland across the United States.
This platform started in 2018 and has headquarters in Fayetteville, Arkansas. Founder Carter Malloy comes from a farming family.
Several of AcreTrader's senior leadership team have farming backgrounds as well.
Instead of buying an entire farm parcel (which can cost over $1 million), you purchase shares of farmland across growing cash crops, including beans, corn and almonds.
While you probably can't afford to buy an entire farm, owning a few acres is budget-friendly.
You earn annual rental income from the farmer, and your estimated annual returns can be between 3% and 11%.
Most offerings have a five to ten-year holding period making AcreTrader a long-term investment option.
AcreTrader Management handles the day-to-day farming operations. You only need to buy shares, monitor the seasonal performance and collect dividends.
Who Can Invest With AcreTrader?
AcreTrader is only open to accredited investors at this time.
You need a minimum annual income of $200,000 for single investors or a joint income of at least $300,000 if you're married for at least two years.
If you are non-accredited, having an individual or combined net worth of at least $1 million (excluding the value of your primary residence) lets you qualify for accredited status as well.
Why is AcreTrader only open to accredited investors? The primary reason is that you invest in individual properties.
Other crowdfund real estate platforms offering private placements have similar practices due to current federal regulations.
If you're a non-accredited investor, there are other ways to invest in farmland that don't require you to invest in individual properties.
While you don't invest directly in your field of choice, you can still earn passive income from farmland.
How Does AcreTrader Work?
AcreTrader's investment process is straightforward. You buy shares of farm parcels across the United States, and the farmer pays you rent.
It's also possible to earn income from appreciating property values when you sell your shares.
Your potential income doesn't depend on whether or not you have a good crop yield. Some offerings may let you earn a portion of the harvest profit, but this agreement is rare.
Earning rental income and not relying on bountiful crop yields keeps your downside risk low.
Farmland investing isn't risk-free, but as long as farmers want to rent your parcel, you can earn income.
Because AcreTrader is a crowdfunding platform, you and other investors buy shares of a farm.
You can afford to invest in farmland with AcreTrader because you only have to buy several shares instead of the entire parcel. It's easier to diversify and minimize risk.
Account Options
Your AcreTrader investment income is taxable, and you receive a Schedule K-1 for each offering you invest in.
AcreTrader supports most self-directed IRAs that can reduce your annual tax bill.
AcreTrader Fees
One downside of crowdfund investing is that you pay more investment fees than buying stocks and index funds.
But, you're buying a physical asset, and AcreTrader is still more cost-effective than purchasing an entire field by yourself.
AcreTrader charges an annual servicing fee of 0.75% of your land value. This yearly fee is similar to what other crowdfunding platforms charge.
There are other "one-time" fees you might pay. For example, you might pay pass-through closing fees of up to 2% when you buy shares.
Plus, AcreTrader collects a 5% fee when you sell your shares.
Also, some offerings may charge performance-based fees such as a 3% annual management fee on crop revenues or a 20% incentive fee if you earn more than the preferred annual return.
The 0.75% annual servicing fee and the 5% selling fee are the only two fees you pay for most offerings.
Of course, your investment income is taxable on a Schedule K-1 tax form.
Why To Invest In Farmland
Land is one of the oldest asset classes in existence. What's more, there is a finite amount of land.
Add that to the fact that a growing population means farmland acreage is shrinking over time and you've got a smart investment opportunity that is outpacing many other choices.
According to charts shared on AcreTrader, farmland has a steady history of positive returns for over three decades.
What's more, farmland is mostly non-correlated to other investment assets.
This means that you may not have to worry about your farmland decreasing in value when the market does.
Who Owns The Farms?
With AcreTrader, you as an investor own shares in the land and are not actual owners of the land.
Each plot of land is owned by an LLC. Information about the LLC that owns the land can be found by clicking on the token card for each farm.
From there, you'll click on the "documents" tab to find detailed information about the company that owns the land.
It's important to note that you will have to have an AcreTrader account to find this information.
Is There Financing on the Farms?
Almost all of the farms purchased by AcreTrader LLC's are paid in cash and are not financed.
This is great news for investors as it helps to minimize risk and maximize profit since the LLC isn't paying interest on a loan for the property.
AcreTrader does offer two main structures for deals: Row Crops and Sponsor Deals.
Row Crop deals do not take on debt. However, Sponsor Deals do have the approval to take on debt and may do so on some deals.
As an investor, you'll want to do your research on the type of deal you're investing in before you lay down your cash.
What If The Farms Are Sold Out?
AcreTrader's investments often sell out fast. However, the company is always on the hunt for more farmland and works to add new deals weekly.
If all farms are sold out when you visit the AcreTrader website, our advice is to sign up as a member and keep a regular eye out for new offerings.
When a new offering appears, decide quickly whether or not it's the investment for you, and then act accordingly.
How AcreTrader Screens Offerings
AcreTrader is a legitimate way to invest in farmland and only offers investments that meet their criteria. Interestingly, AcreTrader uses 12 factors to review a potential parcel.
While AcreTrader states that they only accept less than 1% of parcels they review, you must perform your due diligence before investing.
Each AcreTrader offering shares these traits below:
Absence of known historical flooding (i.e., greater than 10% crop loss in the last ten years)
Adequate water access
Current tenant
Direct access to a maintained roadway
A crop delivery point is within 50 miles
Debt is not necessary to obtain the property
AcreTrader Rating System
AcreTrader uses an internal rating system to help you assess an offering's potential risk. An "A" rating has the lowest upfront risk, and a "D" has the most risk.
So far, the AcreTrader rating is an "A" for each offering. Each one may have different potential rates of return and risk, but you are likely to earn a consistent income.
Farmland investing can be less risky than other real estate assets, precious metals or stocks. However, there is always the chance that even the highest-rated property can fail.
Potential risks include not having a tenant, an inadequate water supply or natural disasters that make the land hard to farm.
Interestingly, crop failures and severe weather do not impact your income potential.
While the farmer doesn't get a bountiful yield, they continue paying monthly rent for the lease period.
Is AcreTrader Legit?
Yes, AcreTrader is a legit company that is a member of FINRA and SIPC regulatory bodies.
These registrations add an extra layer of credibility that you're investing with a company regulated by governing authorities.
It is worth noting that AcreTrader doesn't own your farmland, you do. Your shares are worth the current land value.
It's possible that another platform can manage your investment instead, and you continue earning income.
After the offering closes, AcreTrader forms a separate LLC with you and the other investors.
If AcreTrader declares bankruptcy, AcreTrader cannot use your shares as collateral for its bills.
How to Start Investing With AcreTrader
It's free to open an AcreTrader account. You can start investing after verifying your accredited investor status. Here's how to buy your first farm shares.
Review Open Offerings
You will see offerings that grow a variety of crops across the country. New offerings are made available every one to two weeks.
However, there might only be one or two open offerings at a time. The offering closes once all shares close.
Many offerings are in midwestern states like Iowa, Minnesota and Missouri. Offerings are also in California, Georgia and Arkansas, to name a few states.
Some of the crops that AcreTrader fields grow include:
Corn
Soybeans
Pinto and kidney beans
Cotton
Potatoes
Peanuts
Almonds
Each offering lists the annual income yield your investment can earn. You will also see other key stats like the minimum investment, holding period and basic property details.
AcreTrader promotes sustainable farming practices to help provide long-term income.
It's common for farmers to rotate crops so your tenant might grow soybeans this year and rice or corn next season. Even though the farmer is growing different crops, you keep earning rent.
Buy Farmland Shares
You will need to buy and invest the minimum amount of cash, usually between $10,000 and $25,000 per offering.
Offerings with a higher cash value tend to have higher minimums.
Every share you purchase is one-tenth of one acre. Ten shares equal one acre. Most minimums have you buy at least 20 shares (i.e., two acres).
After the offering closes, AcreTrader forms an LLC and AcreTrader Management handles the daily operations.
You will receive regular property updates discussing the current growing conditions and financial stats.
Earn Passive Income
Let's review the two ways you make money investing with AcreTrader:
Gross cash yield: Annual rent payments from the farmer
Property appreciation: Increasing land value
Each offering has a different "gross cash yield," which is your rental income. Most offerings have a gross cash yield between 3% and 4%.
The almond crop offerings have annual cash yields as high as 7%.
AcreTrader lists the estimated net annual return that combines the potential property value appreciation and the gross cash yield.
Most new offerings have an estimated net annual return between 5% and 11%.
Your total returns will be lower if you sell your shares for the same or lower amount as your purchase price. Lack of property appreciation is a risk with real estate investing.
The farmer makes monthly rent payments that you receive as an annual distribution. This income return can be similar to dividend-paying stocks but with less volatility.
Some offerings also let you earn a portion of the crop revenues. This income can be a bonus.
When comparing profit potential, the gross cash yield and net annual return are the more important figures in determining if AcreTrader is worth it.
Sell Your Shares
You pay the 5% fee when you sell your shares.
The minimum holding period for most offerings is at least five years. Some projects may require you to hold for up to ten years.
A five-year minimum holding period is typical for most private placements.
AcreTrader's website states that some offerings only require you to hold your shares for as little as three years. However, short-term investments are uncommon for crowdfund investing.
You should only invest cash you don't need easy access to since private placements like AcreTrader are naturally illiquid.
There is a secondary marketplace to sell your shares early. However, it may take several weeks to find a buyer, and you may need to sell for a lower price.
Is AcreTrader Worth It?
AcreTrader can be worth it if you want to invest in farmland and are an accredited investor. Investing in private placements instead of a "farm REIT" lets you avoid risky investment prospects.
Leif from Physician on Fire appreciates the transparency that AcreTrader offers versus some crowdfunding investing platforms.
You can review the project costs, potential rate of return, and the reasons why AcreTrader approves of the project.
He currently owns 20 shares of an Arkansas farm and appreciates the seasonal updates.
Michael from Your Money Geek recommends AcreTrader as you can invest in individual offerings that fit your personal investing goals.
He comes from a farming background and agrees that AcreTrader's rigorous selection process makes it easier to find high-quality opportunities.
One downside can be a relatively high investment minimums.
Also, AcreTrader has three positive reviews and a Better Business Bureau accreditation.
The reviews refer to its quick and friendly customer service. Mark K. mentions investing in four offerings so far and reports getting a personal call from the AcreTrader CEO.
AcreTrader isn't worth it if you don't feel comfortable investing in farmland, or if the high investment minimums cause your portfolio to no longer be diverse.
Having to hold your shares for at least five years is too long when you need easy access to your cash.
Who Should Join AcreTrader?
Accredited investors who understand how farmland investing works are ideal candidates for the AcreTrader platform.
It's relatively easy to buy shares, and AcreTrader performs a lot of initial research to help you avoid investing scams.
Also, AcreTrader Management handles the daily farm operations and communication with the tenant.
After your initial due diligence, the farming experts do everything else to help you earn effortless passive income.
This is also a great way to diversify your portfolio from traditional real estate. Acretrader investors enjoy the additional benefit of investing in a farming family.
How to Join AcreTrader
Joining AcreTrader is free and only takes a few minutes to create an account. You start by providing your name and email address.
It's possible to browse the current offerings, and the investor relations team can answer your individual questions.
Once you're ready to invest, you can link your accounts and verify your accredited investor status.
After this initial setup, AcreTrader transfers your funds to an escrow account to close the offering and place your shares in an LLC.
Acretrader Reviews
AcreTrader has a 3.2 out of 5 on Trustpilot but does not have many reviews.
However, they are an accredited company with the Better Business Bureau they have a 5 out of 5 with an A+ rating.
Here are a couple of reviews from real customers:
"So far so good. I've invested in 4 projects. The process is very easy and the staff is very helpful. The CEO even called me personally to see if I had any questions or concerns. I'm looking forward to a long and prosperous relationship with AT."

– Mark K.
"The first problem is unclear information about payment methods. There is no description how many bank account users can add and there is no description about withdrawal process and holding period. After registering my account I was notified that I`m not eligible to link my bank account. The reason was obscure, because my account is approved and accredited."
Elain J.
Positives and Negatives
As with any investment, there are positive and negative aspects to be considered.
Pros
Can earn consistent rental income
Crop yields do not affect potential returns
Extensive research to find low-risk properties
Invest in farmland across the United States
Good customer service
Cons
Only open to accredited investors
Receive investment income once a year
High investment minimums
Few open offerings
Alternatives to AcreTrader
If you are looking for a couple of alternative investments similar to AcreTrader, here are the top options.
FarmTogether
This is another crowdfunding platform where you can invest in Farmland. The key difference is that FarmTogether typically charges a 1% fee upfront with an additional 1% management fee.
This is higher than the .75% fee that the AcreTrader platform charges.
Crowdstreet
This a real estate investing platform where you can invest in commercial real estate instead of farms.
You must be an accredited investor and the minimum investment is $25,000 to invest with Crowdstreet.
They do a decent job of vetting the potential real estate properties as they only approve around 5% of the borrower applications that come through.
This is worth considering if you are looking to diversify your investment portfolio.
Fundrise
Fundrise is a real estate investing platform that helps you invest in high-quality, resilient commercial and residential assets.
The company is open to both accredited and non-accredited investors. And the minimum investment amount is just $500.
Fundrise offers three different investment strategies to help investors choose and balance their level of risk.
For perspective, Fundrise's investment performance over the last five years (2017 to 2022) ranges between 7% and 23% annually.
How Does AcreTrader Compare?
Here is a chart showing how AcreTrader compares to other real estate investment companies.
| | | | | |
| --- | --- | --- | --- | --- |
| | AcreTrader | FarmTogether | Crowdstreet | Fundrise |
| Minimum investment | $10,000 | $15,000 | $25,000 | $500 |
| Annual fee | 0.75% | 1%-2% | 1%-2% | 0.85% |
| Non-accredited investors? | No | No | No | Yes |
Related Article: AcreTrader vs. FarmTogether: Which Farm Investment Is Better?
Summary
AcreTrader is one of your best options for directly investing in farmland as an alternative investment to real estate due to its extensive research potential offerings.
You can earn long-term residual income and diversify your portfolio into an asset class with steady demand with this farmland investing platform.
AcreTrader Disclosure
This is a sponsored promotion for the AcreTrader platform. Well Kept Wallet may have investments in companies represented on the AcreTrader platform. This informational article is by no means a promotion, solicitation, or recommendation of any specific investment.