Are you looking for an effortless way to invest in private real estate?
Maybe you don't have the cash to buy rental property. RealtyMogul lets you directly invest in commercial real estate with $1,000.
Crowdfunding real estate still lets you earn passive income. You don't have to screen tenants or fix clogged toilets like a landlord. And you can receive annual returns of at least 6% without investing in stocks.
This RealtyMogul review will help you learn how to invest in real estate.
Summary
RealtyMogul lets all people invest in commercial real estate with as little as $5,000. Accredited investors have access to private placements too.
Pros
Open to all investors
Multiple investment types
IRA investing
Cons
Risk potential
Hold periods
$5,000 to get started
How Does RealtyMogul Work?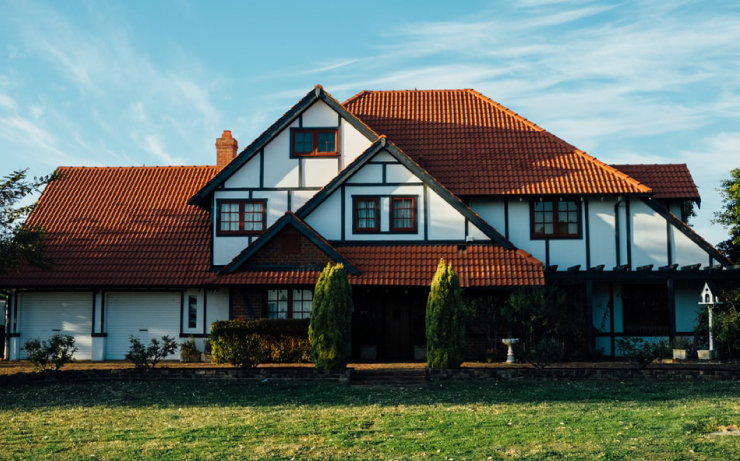 RealtyMogul lets you directly invest in commercial real estate. To clarify, you won't invest in single-family homes or hotels to list two exclusions.
Specifically, you can invest in these property types:
Multifamily apartments
Industrial buildings
Office complexes
Retail shopping centers
Self-storage
Mobile home parks
Student housing
Ground-up development
The best part is that you do not have to manage the property. And you can invest with a taxable or IRA account.
Commercial real estate is expensive, so it is hard to invest in. But now, with crowdfunding real estate platforms like RealtyMogul, you can start with a $5,000 initial investment.
Accredited investors can invest in private placements as well. The average hold periods are between three and seven years.
However, a more effortless investment option are the two real estate investment trust (REIT) products. These two portfolios invest in projects across the United States and focus on either growth or income.
For non-accredited investors, these REITs are the only investment option. If you make less than $200,000 a year or own less than $1 million in liquid assets, you're a non-accredited investor.
Private Real Estate vs Public Real Estate
What makes investing with RealtyMogul different than the real estate stocks and funds in your IRA or 401k?
First, RealtyMogul lets you be a direct investor in real estate deals. Public investments only allow you to invest in a company or broad index. As a result, you can earn a larger dividend with RealtyMogul. But crowdfunding real estate can be riskier and harder to sell.
For instance, you can invest in the Vanguard Real Estate Index Fund from your online stock brokerage. This fund has an approximate 2.87% annual dividend yield, but the Income REIT has a current annual dividend yield of 6%.
Private real estate is more illiquid, like trying to sell your house. It can take months to find a buyer. In contrast, public real estate stocks can be sold any day the stock market is open.
Also, private real estate can be riskier because you invest in fewer properties. The RealtyMogul Income REIT has 14 investment properties. But the Vanguard index fund holds 185 different stocks.
Debt vs Equity Financing
Every RealtyMogul property either has debt or equity financing. The type of financing you choose determines how you make passive income.
Debt Financing
Debt financing is like investing in bonds. You earn a monthly dividend from loan payments and monthly rent. These deals are less risky than equity investments, although your potential income is lower.
For instance, you might earn an 8% annual return while an equity deal might earn 11%.
The investment period for debt-backed holdings is usually a few years shorter.
One example is investing in an existing office building. You earn monthly income when the tenants make their rent payments. And you collect interest from each loan payment.
Potential Risks of Debt Investments
If the borrower defaults on the loan, you may lose your remaining balance. Debt investors receive payment before equity investors. The proceeds from the property sale will recoup your investment first.
Equity Financing
Equity offerings are riskier but have more potential income. This option is more like investing in growth stocks. You focus more on long-term growth than monthly dividends.
Most equity gains come from rising property values. But you won't see these gains until the property sells. These deals can have an investment period of up to 10 years.
A sample equity project is buying multifamily apartments. Improving the complex and holding for several years can make the property value increase. Eventually, RealtyMogul sells the complex for a profit.
You keep a piece of the profit and get your original investment back.
You might earn a small quarterly dividend. But you make most of your gains when the property sells.
Potential Risks of Equity Investments
If the investment fails or sells for a loss, you lose money. Debt investors get paid first. You also earn a smaller dividend with a less frequent payout.
Who Can Invest?
All U.S. residents at least 18 years old can invest with RealtyMogul. However, you must be an accredited investor to invest in individual deals.
Accredited Investors
There are two ways to be an accredited investor:
Your annual income is at least $200,000 for two years or a joint income of $300,000
You have a net worth of at least $1 million
The $1 million net worth figure can't include the value of your primary home.
The U.S. Securities and Exchange Commission (SEC) only requires you to meet one of these requirements. If so, you have full access to the RealtyMogul investment options.
Below are the two options only open to accredited investors.
Private Placements
You can invest in these types of individual commercial properties:
Industrial
Mixed-use
Multifamily apartment
Office
Retail shopping centers
These properties are across the United States and operated by real estate companies that RealtyMogul vets. Most of them are equity offerings with quarterly distributions.
To avoid risk, RealtyMogul doesn't invest in hotels. Nor do they offer single-family homes (equity) or single-family mortgages (debt). They also stay away from vacant properties and land development projects.
RealtyMogul is the general investor, and you buy a fractional share. Most placements have a two- to ten-year investment period. The minimum investment is usually $15,000 to $50,000.
This can be an easy way to invest in commercial real estate nationwide. The RealtyMogul team physically inspects each property.
They also only try to partner with experienced real estate companies. However, you should still do your own research.
Also, RealtyMogul won't do capital calls to raise additional funds. You can invest what you initially pledge. And subsequent investments are an option if the placement needs more funding.
1031 Exchange
Note: The platform has currently paused its 1031 exchange service. However, you will still see this feature on its website (as of February 2022).
If you currently own an investment property, this transaction type lets you sell your existing property and buy another like-kind structure while avoiding capital gains taxes.
This service is only for accredited investors through the platform. However, any real estate investor can perform a 1031 exchange with the help of a knowlegable accountant or attorney.
Non-Accredited Investors
Anyone can invest in the RealtyMogul portfolio with their two public non-traded REITs. These REITs are an easy way to invest in debt and equity deals and get additional diversification.
Accredited investors can invest in these REITs as well. You might find some of these properties as a private placement.
There are currently two different RealtyMogul REITs open to all investors. To point out, each one has a different investment strategy. The minimum investment is $5,000 for each one. And subsequent investments are at least $1,000.
If you commit to monthly investments, the ongoing investment minimum drops to $250.
You have the option of investing in one or both REITs if you have the cash.
When you invest, you will buy shares of each REIT. The share price is based on the current net asset value (NAV). In February 2022, each share costs around $10. So, if you invest $1,000, you own ten shares.
Income REIT
The Income REIT focuses on income-producing assets by investing in multifamily, office and retail properties.
This REIT is best if you want monthly dividends and less risk.
You earn a monthly dividend and has a historical annual return (after fees) between 6% and 8%. This annual return rivals the S&P 500 historical return of 7.96% without the daily volatility.
As of February 15, 2022, the annual distribution rate is 6% after the 1% annual management fee.
This passive income idea means you can earn stock market-like returns while investing in commercial real estate.
Apartment Growth REIT
More aggressive investors should consider the Apartmnet Growth REIT. This REIT only holds multi-family investments. This portfolio is 100% equity financing.
As of February 15, 2022, this investment pays a 4.5% annual distribution through quarterly payments.
The annual management fee is 1.25% of your investment balance.
This fund launched in September 2017. The REIT management team will sell current holdings. And, as they do, the long-term income should increase as you receive part of the proceeds.
For example, RealtyMogul private placement equity deals usually earn between 8% and 11%. The long-term returns for this REIT might be similar when you include the property gains and quarterly dividends.
If you don't need the short-term dividend income, holding out for higher long-term growth can be worth the wait. Remember, equity deals earn most of their gains when the property sells.
Related Article: What is Dividend Income? Everything You Need to Know
Selling Your MogulREIT Shares
You must invest your cash for at least three years to avoid a repurchase fee. This fee is similar to a 401k early withdrawal fee. RealtyMogul begins repurchasing your REIT shares after the first year.
The repurchase fee depends on how long you own the MogulREIT shares.
Below is how much of your current investment you get back when you sell shares:
Own for less than 12 months: 0%
Between one and two years: 98%
Between two and three years 99%
Own for at least three years: 100%
There is no repurchase fee if the investor dies.
Here is an example. Investing in March 2022 means you must wait until March 2025 to avoid this fee. After three years, you get the original investment plus all dividends penalty-free.
This holding period is shorter than many crowdfunded platforms. Usually, competitors have you hold for as long as five years to avoid early redemption fees.
Selling within the first 12 months forfeits your entire investment.
Fees
It is free to join RealtyMogul. You only pay fees once you invest. These fees are similar to index fund fees and robo-advisor account management fees.
One downside of crowdfunding investing is that you pay more fees than with an index fund. You can find the exact charges by reading the investment offering circular. This document is similar to an index fund prospectus.
It details information like the investment goals, fees and potential risks.
Even with these fees, your cash can still earn a steady passive income. In fact, it can earn more than a high-yield online savings account. However, crowdfunding real estate is riskier.
Here are the fees RealtyMogul collects for the Income REIT:
Upfront fee: Up to 3% of your contribution amount (one-time fee)
Asset management fee: 1% annualized of average investment value
Disposition fee: Up to 2% of the contract sales price or each property sold (equity assets only)
Servicing fee: 0.5% of the original loan amount (debt assets only)
If you invest $5,000 in the Income REIT, up to $150 in one-time upfront fees might be withheld. These upfront fees include third-party expenses and operating expenses. The 1% annual asset management fee is $10 for every $1,000 in your account.
These fees are similar to other crowdfunding platforms. Once again, all applicable charges are in the offering circular.
Taxes
You will need to report your RealtyMogul earnings when you file your taxes.
All MogulREIT investments will get a Form 1099-DIV by January 31. This is the same form you might get from your online brokerage. Your dividends are taxed as ordinary income. So it is just like your day job or side hustle income.
Private placements will receive the more complex K-1 tax form. RealtyMogul tries to mail all K-1 forms by April 1.
Self-Directed IRA
A self-directed IRA can reduce your taxable income. It can either be Roth or Traditional IRA.
Traditional IRAs reduce your taxable income for the current tax year. The contributions grow tax-deferred, and you only pay taxes when you make a withdrawal.
Roth IRAs grow tax-free. But you pay taxes on your contribution amount now. On the positive side, you won't be paying taxes on these gains in retirement.
You must pay attention to annual contribution limits. In 2022, you can add $6,000 to each IRA if you're under the age of 50. If you are 50 or older, you can contribute $7,000 per year.
You can also roll over your 401k to fund a self-directed IRA. If you invest in a RealtyMogul REIT, the minimum initial investment is $5,000. And it is the same minimum if you invest with a taxable account.
What Makes RealtyMogul Unique?
Accredited investors can invest in many private placements for commerical and multifamily properties. Other platforms may only let you invest in residential real estate.
You also have the option to invest in public non-traded REITs. These two REITs are open to accredited and non-accredited investors.
Once again, not all crowdfunding real estate platforms offer REITs and private placements. Usually, they only accept accredited or non-accredited investors, not both types.
Is RealtyMogul Safe?
Like any investment, crowdfunding real estate has some risks.
Here are some of the steps RealtyMogul takes to limit risk:
Usually partner with experienced third-party real estate companies
Visits every property during the underwriting process
Approves less than 1% of investment proposals
Invests in multiple property types across the United States
Avoids "high-risk" properties like new construction, hotels, etc.
For each REIT and individual offerings, you can read the unique risk factors. RealtyMogul has only been around since 2012 and hasn't been "recession-tested." If a borrower defaults or an equity investment fails, you can lose money investing.
Defaults can increase if vacancy rates rise or property values fall.
To limit risk, only invest what you feel is a comfortable amount. Always maintain a diversified portfolio. Also, make sure you understand how the investment can make or lose money.
Positives and Negatives
There are some pros and cons to consider.
Pros
Individual deals for accredited investors
Two REITs open to all investors
Can invest in multiple types of commercial real estate
Self-directed IRA investing is available
Cons
$5,000 initial investment for REITs (maybe too high for some investors)
Must hold MogulREITs for three years to avoid repurchase fee
Hold periods can be up to ten years
Customer Reviews
There are currently minimal investor ratings about this investment platform from active investors.
Trustpilot
The platform has a 3.0 out of 5 Trustpilot score with two ratings. Their experience highlights that not every investment can make money:
"The investment property (Texas apartments) was finally sold. The final result was an IRR of 4%...As we are all aware, inflation is higher than 4% and thus this was a money-losing investment. I'm glad to get my principal back, but I'm going to steer clear of RM in the future." –Rob H.
Better Business Bureau
RealtyMogul is BBB Acredited but doesn't have any customer reviews.
Alternatives to RealtyMogul
You may like these alternate crowdfund real estate platforms as the investment minimum can be lower. You can also pursue a different investment strategy.
DiversyFund
DiversyFund has a $500 investment minimum for its growth-focused REIT. It invests in multifamily apartments across the United States.
Anticipate a minimum five-year holding period to realize maximum profits. This fund is open to accredited and non-accredited investors.
Fundrise
Fundrise only has a minimum iniital investment of $10 to start investing in its eREITs. You will get exposure to commercial and multifamily investment properties.
A minimum invest of $5,000; $10,000; or $100,000 unlocks advanced portfolio. For example, you can focus on earning dividends or investing in a specific property type.
Unfortunately, accredited investors cannot invest in individual deals but can get help building a curated portfolio.
Groundfloor
Invest in short-term fixer-uppers and earn up to 10% annualized returns with Groundfloor. The investment minmum is $10 and your investment period is usually 12 months or less.
This investment idea is appealing if you don't want the multi-year investment commitment like most crowdfunded platforms require. It's also possible for non-accredited investors invest in individual projects.
FAQ
What are the RealtyMogule customer service options?
You can contact customer support by phone from 6am-6pm Pacific Monday-Friday. Each user also has access to a dedicated adviser and you can send an email for non-urgent matters.
Is RealtyMogul safe?
RealtyMogul inspects each offering and screens real estate companies to prevent scams. They only offer investment properties with multiple tenants to minimize risk but you can lose money if the tenants quit paying rent or property values don't appreciate.

However, these deals have less liquidity than publicly-traded REITs. The multi-year holding period can also make it difficult to sell shares if you need to raise cash quickly.
What is the RealtyMogul investment minimum?
Each RealtyMogul REIT has a $1,000 minimum initial investment ($250 for subsequent investments with the Automatic Investment Program).

Indiviudal deals for accredited investors require at least $10,000. However, the minimum varies by project.
Summary
RealtyMogul is a legit way to invest small amounts of money in real estate. The REITs are an effortless way to invest in this hard-to-access niche and you can avoid the day-to-day share price volatility of real estate stocks.
Accredited investors have the most flexibility, thanks to private placements.