What if you could work from home? Work from home business ideas could spark that changes your life for the better. It might allow you to spend more time with your family, control your own income, or just finally break away from your demanding boss.
Whatever your reason is, make sure that it is a good one that will motivate you to get up and "go to work" every day.
In the beginning, you may want to test out multiple methods of earning. Through this testing period, you will be able to find out what you enjoy doing and if the pay is worth it to you.
You may have to work on multiple sources of income to create a full-time income, but it is completely possible to build a full time living working from home.
With that, let's take a closer look at the top ways that you can build a home based business.
Top Home Based Business Ideas
While some home businesses require a large upfront investment to get started, others have a much lower barrier to entry.
1. Start an Errand Service
People hate doing their own errands, so you can step in and take over for them. It is relatively easy to get started, especially if you have a car. You could deliver groceries, pick up the dry cleaning, or pack up for a move. Whatever the errand, you can tackle it and get paid in the process.
A few good places to start looking for clients include Instacart, Shipt, and TaskRabbit. It is an easy way to connect to clients in your area without having to pay to market yourself.
Instacart
Make $15-$20 an hour shopping for others
Can earn tips for good service
Work as much or as little as you want
Visit Instacart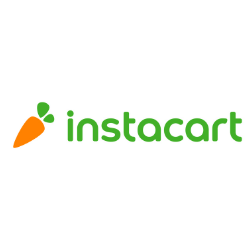 2. Take Care of People
Let's face it, kids are everywhere! Most of those children have parents that need a break sometimes, or maybe even child care during the workday. Whatever their needs are, you can step in to take care of those kids and get paid.
Other people need help taking care of elderly relatives. This is another opportunity you can take to provide a much-needed service and earn some money.
Becoming a babysitter, nanny, or caretaker of the elderly is not a difficult process.
First, you have to decide if you are capable of taking care of people. It is a huge responsibility to take care of someone's child or an aging parent. You should not pursue this path if you are not ready for the responsibility.
If you have decided that you are ready and willing to take care of children or the elderly, then start meeting clients. The best way is to build up references from family or friends that you have helped out in the past.
Spread the word in your community through Facebook, Craigslist and other platforms. Most areas have a "Babysitters of X City" group on Facebook. Find it and connect with parents in your area. You can also post flyers around town.
You can find potential customers through websites like Care.com, TaskRabbit.com, and SitterCity, too. Some cities also have babysitting or nanny agencies that will connect parents to caretakers.
These third-party options all have a fee associated with them, but you may be able to thoroughly vet the family through these companies.
3. Become a Freelance Writer
Freelancer writers are everywhere! Think of all of the online content that you have access to. A large portion of that was created by freelance writers.
The sheer amount of online content that needs to be created indicates that there is always room for more writers in the space.
Writing is a great option for anyone that loves (or at least likes) to write. You do not need to have an advanced degree in English or Journalism to become a freelance writer. In fact, most businesses just care that you are able to consistently meet deadlines and create good content.
Freelance writing is definitely not a get-rich-quick scheme, but there is an opportunity to slowly build your income over time. In the beginning, you will likely have to take jobs that pay much less than you're worth.
However, it is important to take those opportunities and build a portfolio of writing samples that you can leverage into higher paying gigs.
Jobs boards, like these, are a good place to get started:
Problogger
Freelancer
Fiverr
Profinder by LinkedIn
Craigslist
Guru
Keep in mind that the best way to build a client base is to build a network. You can do this by connecting with other writers through Facebook, conferences and courses.
You don't have to buy a course, but Earn More Writing is a great one if you want to get a jump start on your freelance writing career. The creator of the course is a successful freelance writer who makes well over six figures. She shares her best tips on how to get started.
4. Become a Social Media Manager
Social media is everywhere and businesses need help when it comes to managing their social media accounts.
Many times, the business owner is just too busy to manage their own social account. However, they may realize the importance of building a strong social media presence.
As a social media manager, you would be responsible for posting to their accounts and building a presence that is appropriate for the business.
You may want to educate yourself through the many free online sources out there to gain more knowledge about your favorite platforms before you get started.
Next, contact all of the local businesses in your area to see if they need your services.
5. Sell Stuff
You can start selling your own stuff right away to earn some extra cash fast. What can you sell? Almost anything! Here are a few ideas to get started:
Electronics
Many of us have old cell phones, tablets, laptops, video game consoles, and similar items collecting dust around our homes. Either we got the new version of the item, it stopped working one day, or we just are not interested in using it as much nowadays.
You can turn those old electronics into cash. Decluttr is one of the easiest ways to sell your old electronics.
Decluttr
Great for selling bulk items
Free shipping
Sell items like phones, DVDs, and more.
Visit Decluttr

Related: 24 Places to Easily Sell Your Used Electronics
Clothes
If your closet is overflowing with clothes that you never wear, then it might be time to turn those outfits into cash. ThredUp and consignment stores are a great place to get started. Check out our post on the best places to sell your old clothes!
Shoes
Again, your closet may be filled to the brim with shoes that you never wear. I am guilty of this! Eventually I plan to sell these shoes for cash.
Books
You could sell textbooks, novels, short stories, even vintage magazines. All of these can be worth money to the right buyer. You can sell to individual buyers, used bookstores or to a company like Bookscouter.
Bookscouter
Make money by selling books easily
Compare sale price from multiple vendors
Free to use
Visit Site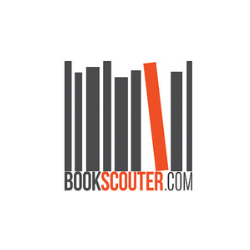 Furniture
As your life changes, you may decide that you no longer need some of your furniture. You can sell it for cash through a variety of platforms including Craigslist and Facebook Marketplace.
Related Post: Where to Sell Your Antiques
And so many more items. Be sure to check out our post on the best apps to sell your stuff. Just remember to research a fair price so that you and the buyer are both happy.
Although selling your own stuff is a great way to clean out your house, it is an unsustainable way to make a living. Unless you have many houses full of valuable items, it is unlikely that you could support yourself for very long in this way.
However, if you want to ramp up your earning, you can buy items with the intent to sell them.
When you are buying the items, make sure to find the best deal possible. You want to follow the general concept of buy low and sell high. Selling items under market value is a one way to make a living.
You can look for deals at your local thrift store or garage sales. In particular, look for designer clothes and collectible items — they're the items in highest demand.
Once you have bought the items, you can sell them via Craigslist, Facebook Marketplace, Amazon, eBay and more. It may help to focus on one area at a time. Build your knowledge in one category of items before adding another category to your abilities.
6. Launch Your Own Blog
Yes, it is possible to build a full-time income from a blog. Although it will be hard work, it is absolutely possible. The process to start a blog is really simple, but after the initial setup, you need to be willing to put in the time to make it successful.
Blogging is in no way a get-rich-quick scheme, but if you work hard then it is possible.
Before you begin, read How to Start a Blog in 10 Minutes or Less. It outlines what you will need to do in order to get started blogging.
7. Do Handy Work
People tend to avoid doing things around their house for a few reasons. They are either scared that they will end up making the problem worse, they have no idea where to get started, they don't have time, or they just do not want to do it.
No matter their reason, you can step in and help them out. In the process, you will be able to earn some cash.
If you aren't exactly sure what a handyman does, don't worry. Most handymen have a list of tasks that they offer to customers.
Some have a more extensive list than others, but make sure you only agree to tasks that you are capable of doing. Here are some task ideas to get started with.
Paint homes
Painting the inside or outside of a home is a difficult task, but only because of the size of the job. Many homeowners decide to hire someone to do this job. That's where you come in.
You may want to start with indoor painting because it requires less equipment. Eventually you can reinvest your income to buy better equipment to tackle larger jobs. You should double check that your state does not require any licensing before you get started.
Clean windows
Windows are notoriously difficult to clean, and some maid services typically won't do windows. Many homeowners and shops will pay someone to do the job right.
Once you've built some experience cleaning windows on the ground level, you could invest in the right equipment to safely tackle windows that are higher up. Don't expect to start on a huge building, but you may be able to work your way to the top.
Install flooring
Tile, carpet, wood. All of these floor types are time-consuming to install correctly, and many people do not want to do this backbreaking work. If you are willing to do the job, then you should not have a difficult time finding customers.
Fix anything
Things break, which is just the nature of a home. Many times, the owner has no idea how to fix the problem. People will call you about the strangest breakages, but if you are handy with tools you will likely be able to figure it out.
Before you get started as a handyman, make a list of everything that you are able to do. It might be a good idea to make some flyers, post in platforms like Facebook and Craigslist, and print some business cards.
The key is to do a good job. Once you have done a few jobs well, you can pick up more by word of mouth.
8. Pet Sitting
If you love animals, then this might be the perfect way to earn money. People will typically pay between $15 and $50 a day for you to take care of their pet. The payment will depend on the level of care they expect and the type of animal involved.
In addition to pet sitting, you can also offer to walk dogs. Dog walking is a fun way to get some exercise and earn money at the same time. You can find clients through word of mouth, fliers, or apps like Rover.
Rover
Connects pet sitters with pet owners
Schedule and income flexibility
Guarantee offers support for pet sitters
Visit Rover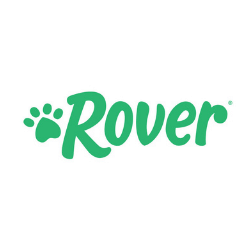 Rover is a useful app that will connect you to potential clients in your area. It may be easier to get started through the app, but finding clients through your network will work too.
9. Become a Virtual Assistant
You can become a virtual assistant if you have access to a phone, computer, and internet. The type of work will depend on the client, but you should expect to do research, writing, scheduling, and more.
If you are interested in seriously pursuing a career as a virtual assistant, then you should consider taking the 10K VA course. The creator is a successful VA who offers great advice on how to build your business.
10. Become a Graphic Designer
Businesses everywhere need graphic designers to create logos, artwork and more for their websites and storefronts. You may be able to succeed as a graphic designer if you have an artistic eye, good computer skills and the right software.
You can choose to create very basic logos or complex designs for a higher price.
Related Post: 11 Ways to Design T-Shirts to Sell
11. Make Something and Sell It
If you are crafty, then this one is for you. People want to buy fun, crafty gifts or locally sourced products, which means that you can create something to sell in your community.
A few things that you can consider selling are:
Handmade Soap
Making soap is not too difficult, and it can be a fun project. Get started with an online tutorial and try to experiment with your own soap to create a unique project.
Paintings
If you are an artist, then paint what inspires you! You can sell your paintings through Etsy, local craft fairs, or your own website.
Jewelry
Got a flair for style and design? You could start a jewelry-making business. Invest in a few supplies and up your game with free tutorials online, or classes at local bead stores. You can sell your wares online or at local fairs and festivals.
12. Clean Houses
Although the idea of cleaning up other people's messes does not sound glamorous, it will pay the bills. You can start a cleaning service for almost no cost.
Craigslist and Facebook Marketplace are a good place to start marketing your services. Sharing your new business venture with family and friends can help you connect with clients too.
You can also post flyers around town. If you do a good job, then you should not have a problem finding more work.
13. Tutor
Think back to your school days. Were you good at a particular area of study like math, science, or English? Maybe you are still really great at these subjects. You may be able to leverage that knowledge into cash.
The best way to get started is by posting flyers around campuses, or getting an advertisement sent home to the parents. You can also sign up for an online tutoring platforms like Tutor.com.
Not only are tutors hired to help prepare for tests like the SAT and ACT, but also for students struggling in their everyday classes. You can help a student learn, and build your own income at the same time.
Related Post: How to Start a Tutoring Business
14. Start a Tour Guide Service
If you live in a popular tourist destination, then this is one way to really earn some income. The key is to create a tour that people love and promote to their friends.
Make sure to take the group to all of your favorite sites and explain all of the details that only a local would know.
You can get started by creating your own website, posting to Facebook Marketplace, or signing up for a travel agency connection service.
15. Become a Home Chef
If you have amazing cooking skills, then you could become a home chef. Depending on the demand in your area, you could drum up business through family and friends. You'll save people time and provide a delicious meal.
Summary
Having a home based business is a great thing for some people, but it is not for everyone. You need to have the willpower to force yourself to get things done. Be honest with yourself before you get started. Do not start working for home without a solid plan that will work for you.
Although it can sometimes be difficult, working from home could change your life for the better.