If you like earning money for trying out new services or apps, you may enjoy the paid offers from Flash Rewards. This platform pays you to sign up for new apps and services.
It's possible to earn gift cards worth $5 to $1,000 by completing qualifying offers. Unfortunately, some offers require a purchase, which tends to be a classic warning sign of a scam.
Well, I did the research to provide you with real experiences of people who use Flash Rewards so you can determine if Flash Rewards is Legit.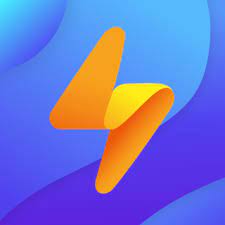 Summary
With rewards of up to $1,000, Flash Rewards is a great opportunity for those who enjoy free and paid product offers. However, you'll need to be prepared to pay money in order to accumulate points.
Pros
Rewards from $5 to $1,000
Simple registration process
Try new games, services and apps
Cons
Many offers require a purchase
Can take time to be able to cash out
No cash back options
What is Flash Rewards?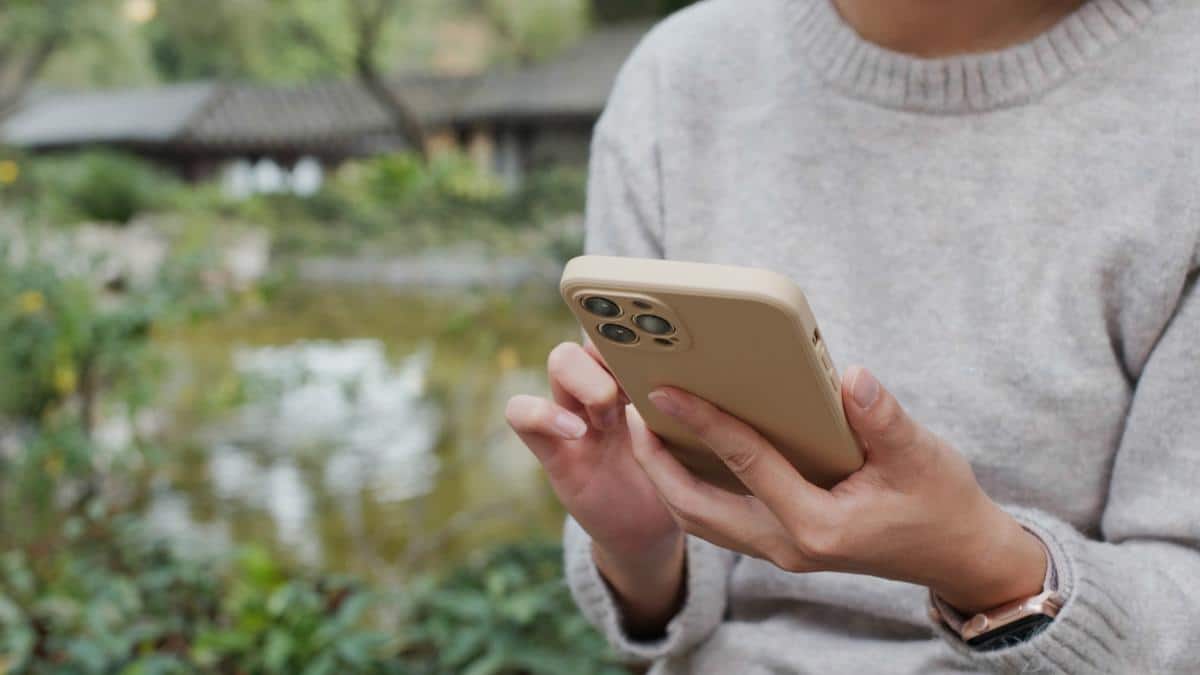 Flash Rewards is a get-paid-to (GPT) site that lets you receive gift cards for completing sponsored deals. You make money by trying out new apps and services.
You can get paid to try out these services:
Credit score monitoring
Home delivery subscriptions (i.e., books and meal kits)
Playing games
Prepaid debit cards
Shopping apps
Streaming plans
It's free to join this rewards program, and several deals are also free. Unfortunately, you will inevitably need to spend money to complete the minimum number of offers before requesting a gift card reward.
Additionally, you must provide an email address and phone number to receive marketing messages. If you're like me, you use a secondary email to avoid clogging up your primary inbox and overlooking important communications.
This income idea can be time-consuming but you can earn extra rewards in addition to earning signup bonuses besides signing up directly through the service provider.
Is Flash Rewards Legit?
Well, is Flash Rewards legit? Yes, Flash Rewards is a legit rewards site.
It has numerous verified payouts from members and claims to have awarded over $25 million to users. Plus, the company partners with many well-known brands.
While this platform isn't a scam, many offers require an upfront purchase or cancellation before the free trial period ends to avoid additional charges.
You also have to complete several offers before you can request payment, which means you might be unable to make money fast.
It's possible to earn money, but this isn't the best platform if you don't want to spend money to earn rewards since your total profit isn't as much as advertised.
Only being able to sign up for product offers is also frustrating if the deals don't fit your interests. Additionally, you won't be able to sign up for services if you're already an existing customer, which means you have fewer paid opportunities.
If this doesn't appeal to you, consider using cash back apps or a survey app to earn recurring income from your daily online activities.
How Does Flash Rewards Work?
Joining Flash Rewards and signing up for your first paid deal takes only a few minutes.
Here is how Flash Rewards works.
The Registration Process
You start by providing your email address and contact information to create an account. Sharing your phone number is optional, but you can receive SMS text messages if new offers become available.
The initial signup screens will also include these prompts:
Gift card reward: Choose which gift card you want to redeem your earnings for
Initial survey: Complete an optional survey to receive personalized offers
For example, I had the option of choosing from an Amazon, eBay, Walmart and prepaid cash gift card.
You won't need to verify your identity to join, but you must provide proof of identification to cash out.
The first step is completing an initial survey to learn more about your interests and what gig economy jobs you already perform. You can start pursuing offers after completing this questionnaire and providing your contact details.
It's possible to opt out of marketing messages at any time but you may also receive fewer ways to complete offers.
Ease of Use
After you register, it's easy to browse the available deals from your computer or phone.
There are several offers to choose from at any time, and you can quickly determine how many deals you need to complete before you can request your desired reward.
Signing Up For Deals
Tapping on a deal shows your upfront costs and what's necessary to receive credit. I appreciate that each offer clearly displays your total cost and which services or products you must sign up for to receive the cash bonus.
Most offers have similar basic requirements to get paid:
Must be a new customer
Use the same email as your Flash Rewards account
Cannot use private browsing, VPN or a proxy to hide your identity or location
In-app tracking (iOS apps only) must be enabled
Advanced deals will require you to remain subscribed for a minimum period of time. You may also need to make in-app purchases.
For phone games that pay, you likely need to reach a specific milestone by a certain deadline to gain credit.
Once you find a deal you like, a new browser tab opens and takes you to the provider's website to sign up for the offer.
After Flash Rewards verifies with the merchant that you satisfy the registration rules, you will receive credit. The verification process takes five to seven days for most deals, but some can take up to 60 days.
Rewards Tiers
You will need to complete deals from at least two rewards tiers before you cash out.
Users will only see the Level 1 deals when joining. All rewards only require completing one offer from this page. It's possible to sign up for more, but this strategy won't receive extra credit and may not be a productive use of your time.
After verifying your Level 1 completion, you will progress to the Level 2 deals. Once again, you will proceed to the next set of offers after completing the minimum requirements for this stage.
I appreciate this structure so you don't waste time or money on deals that don't help you advance to the next level.
Cashing Out
You can start redeeming rewards once your balance reaches $5. After verifying your identity, it typically takes three to four days to receive most rewards.
Your cashout options can include:
Gift cards are the most common option, and choosing one for your desired store during the registration process could be your best option.
Some of the options include:
After cashing out, you must start at the beginning with a Level 1 deal if you want additional gift cards. Additionally, you must wait 60 days after cashing out before you can start earning again.
Depending on your situation, it might be better to work toward a free gift card with a higher face value, such as $100 or $250. However, the deals in the advanced tiers might be harder to earn depending on the required activities.
As you need to complete many deals, you may decide to cash out early. I recommend this strategy when you can easily complete the early-level offers but not the advanced stages if the costs are too high or it's for services you don't need.
Customer Service
You can submit a support ticket through your account when you need help. It can take up to five days to receive a response, and you can submit a follow-up inquiry after 10 days if necessary.
There is also an online FAQ database that answers common questions about how to qualify for deals and claim rewards.
These contact options are similar to most rewards sites, and you will usually receive a response sooner than the published time window.
Flash Rewards Reviews
This online deals site has an above-average rating on Trustpilot with over 3,300 Flash Rewards reviews. Many happy users have earned over $100, but this platform has flaws.
Here are some Flash Rewards review excerpts from current and past users:
"Done this twice now (1.5 years ago for $750, this time for $1000), this time they were even more helpful and things ran much smoother (most things credited, only had to get them to credit me for 2 deals)." — Raquel R.
"I finished and received the promised reward(I was only able to go for the $250) maybe a week ago. The program does have a lot of issues, especially in terms of providing accurate details about the tasks." — Jerone W.
"I thought this was going to be a scam but I had nothing to lose so I participated in the free trial offers and ended up cashing out at $250 and got it within 24 hours!! Referring everyone I know!!" — Shania Kay M.
"I thought it would be hard but it was fairly easy. I contacted support any time I had a problem and they were very helpful. Some deals don't post instantly and I ended up doing 31 total instead of 25. But still not bad. Give it a try it's worth it." — Seth H.
Is Flash Rewards Safe?
Yes, Flash Rewards is safe to use. All offers are legit and from trustworthy companies like Disney, SiriusXM, TransUnion and Walmart.
You can also redeem your rewards for cash and gift cards through trusted platforms and receive a payment within several business days.
Simultaneously, you must be patient as receiving credit can take several weeks. I recommend trying one offer at a time to make sure you are awarded before moving on to the next service.
To protect your privacy, you should use a secondary email account since you will receive marketing emails from Flash Rewards and its partners. You may also decide not to share your phone number to avoid getting calls and text messages.
Like any get-paid-to site, you should only choose the offers that interest you since you're sharing your personal data with these brands.
Another hidden risk to consider is if you need to spend money. You can lose money if you don't complete the offer tasks or pay for products you don't need.
Keep in mind that this platform doesn't have a mobile app. Installing any app with a similar name is for a different company and might be a scam. Their service inspects marketing partners but no rewards site is risk-free.
Flash Rewards Pros and Cons
Here are the advantages and disadvantages of using Flash Rewards to make money.
Pros:
Cash and gift card rewards up to $1,000
Free offers are available
Easy registration process
Trying new apps, play games and services
Cons:
No paid surveys or cash back shopping
Many offers require a purchase
Can be time-consuming
Will receive telemarketer calls and messages
How Much Can You Earn with Flash Rewards?
You can earn a gift card anywhere from $5 to $1,000 by signing up for sponsored deals and completing tasks.
Unlike many rewards programs that offer a defined payout for completing tasks, how much you earn depends on the number of completed deals for each tier.
As an entry-level user, you can cash out for Visa gift cards starting at $5 and your pre-chosen gift card at the $100 level.
The program terms and conditions list how many completed offers are necessary for each tier.
Here are the total number of offers needed per reward amount:
$5: Two deals
$100: Five deals
$250: 10 deals
$500: 15 deals
$750: 20 deals
$1,000: 25 deals
According to several customer reviews, the average cashout amount is $100 or $250. For many, it's too challenging or expensive to reach payout levels of $500 and higher.
There is a 60-day waiting period from when you cash out to when you can start completing qualifying offers again. As a result, you might prefer other side hustles if you need to earn consistent income.
Flash Rewards Alternatives
These reward sites provide more paid opportunities, including surveys, playing games and product offers. It can be easier to redeem your earnings faster and more frequently if you opt for these Flash Rewards alternatives.
InboxDollars offers many ways to earn cash rewards, like surveys, games, online shopping, grocery purchases, and reading sponsored emails.
Survey Junkie allows you to get paid to answer surveys that take 20 minutes or less.
Swagbucks provides several ways to earn points, including surveys, games, online shopping, product offers, and redeeming coupons.
Summary: Is Flash Rewards Legit?
Flash Rewards is a legit site where you can sign up for free and paid product offers. You can get paid to test mobile games, apps and subscription products
It's possible to earn up to $1,000 by completing 25 offers.
While this requirement seems easy, it can be time-consuming and expensive. It could be worth trying, but other platforms might be better if you want to test products for cash.