Sometimes you just need to get paid TODAY.
Perhaps you have an unexpected car repair because your transmission went out or you blew a tire.
Fortunately, there are lots of legit ways to get money when you need it quickly.
If you work it right, you can try a combination of the money-making ideas listed below and increase your cash flow even more.
Look through the list, figure out which money-making ideas are most conducive to your lifestyle and get to work.
Options to Get Paid Today
Get paid to drive people around.
Get paid to walk and play with dogs.
Get paid to shop and deliver groceries.
Although there are many ways to get money fast, I've picked these ways I feel are doable for most people. So, you won't find weird things on this list such as selling bodily fluids or panhandling.
These are real, legit ways people make money to consider if you need to get paid today.
1. Get a job delivering food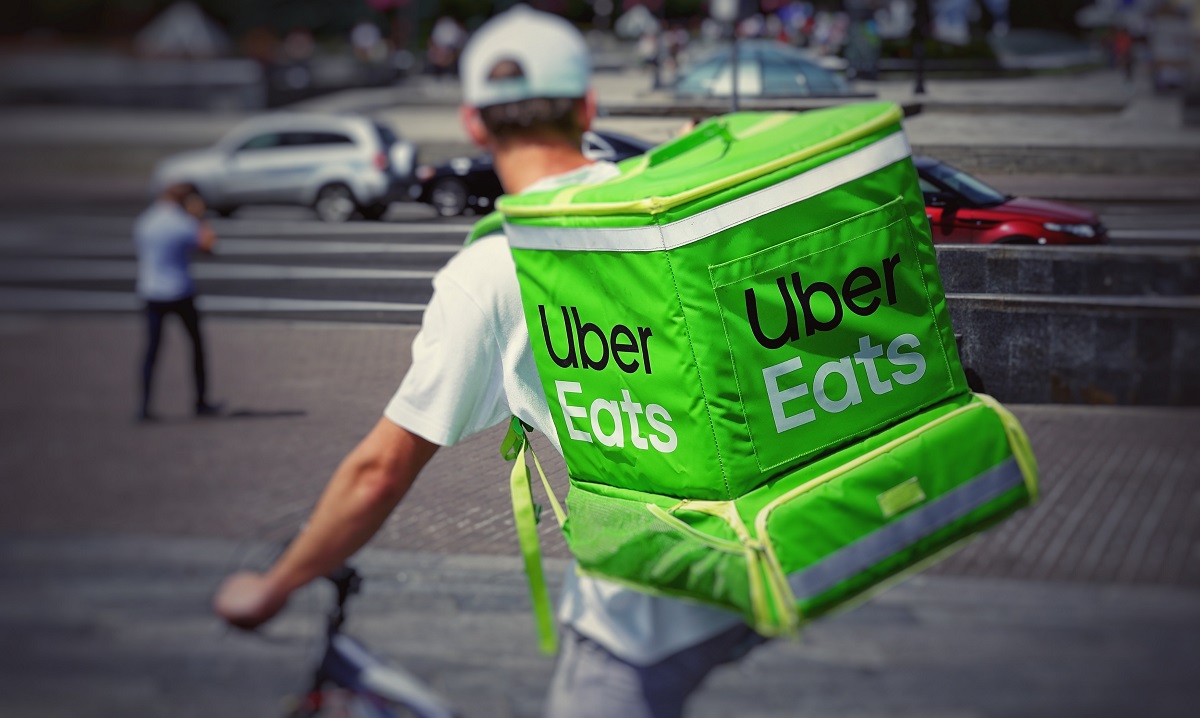 The great things about delivery jobs are that you can usually get hired quickly and start working right away.
And although you likely won't get a paycheck for a couple of weeks, you will earn tips immediately if you do your job right.
Check out applying to be a driver with Uber Eats and deliver almost anything to people in your spare time.
You can also check with local chain restaurants and pizza delivery places to look for quick work as a wait staff person or delivery person.
2. Drive People Around
Driving people around with companies like Uber is great because you can pick your hours to work without any notice at all. These apps provide rides for people who need to get places.
People like choosing a rideshare company over a traditional taxi service because the service they get with these types of rideshare companies is more personalized and often more affordable as well.
By providing excellent service as a rideshare driver and driving during peak ride times, you can earn more money faster.
3. Play on Your Phone with Swagbucks
Swagbucks is a site where you can get paid today for doing things you probably do already anyway.
With Swagbucks, you can earn points for doing things such as:
Playing games
Watching video
Shopping
Searching
Taking surveys
After you earn enough points, Swagbucks will allow you to convert those points into gift cards from your favorite retailers, or into cash deposited in your PayPal account.
You won't earn a ton of money with Swagbucks, but it will help you to earn a few bucks here and there and pay you for things you are likely already doing without getting paid.
Right now they have a $10 bonus just for signing up!
4. Get An Advance of $250 With Albert
Albert is a financial platform designed to take the stress of out managing your finances.
When you work with Albert, you won't encounter any overdraft fees. Instead, the platform will advance up to $250 to help you make ends meet. When your next paycheck rolls around, you can pay Albert back without any interest.
Beyond the assistance when money is tight, Albert provides tools to help you avoid a major cash crunch situation. The app will take a close look at your income to help you set up an appropriate automatic savings program to pad your finances each and every month.
5. Sell DVDs and CDs
Do you have tons of DVDs and CDs sitting around your house that you never, ever watch or listen to? Why not sell them to make some quick money?
Decluttr is a cool website where you can sell your stuff and make money really fast. Here's how it works:
First, you go to the Decluttr site and enter in the bar-codes of things you want to sell. Decluttr primarily buys CDs and DVDs, but they also buy a few other items such as:
Books
Games
Cell phones
LEGOs
Yep, apparently, there's a big market for reselling LEGO sets. Anyway, as you enter the barcodes for the items you want to sell, Decluttr automatically tells you how much they'll pay you for each item.
Using Decluttr is an easy way to sell your stuff fast.
6. Rent Out a Room on Airbnb
Do you have a spare bedroom – or even a spare couch – in your house? If so, you can rent it out to travelers on Airbnb.
Airbnb is a site that offers rooms, couches or whole houses for rent to travelers who are looking to avoid the expense and lack of personal feel that often comes with traditional hotel rentals.
In the major metropolitan area where I live, the average weekly rental rate for a single room is $297. That's a lot of cash for just letting someone crash at your place for a few days.
If you think renting out a room in your house or apartment might be a great way for you to get money fast, visit the Airbnb site today to learn more about becoming a host.
7. Take Surveys on Survey Junkie
If you find yourself with spare time to browse on your phone, you could make some fast cash by signing up with Survey Junkie.
Survey Junkie pays people for sharing their opinions, and the cool thing about the company is that it allows you to complete surveys whenever you want.
When you complete surveys on their site, they reward you points, which can then be converted into gift cards at your favorite stores or cash which is transferred to your PayPal account.
You won't get rich by completing surveys, but you can start earning points right now and get cash quickly.
If you're eighteen years of age or older and like the idea of making money just for answering questions on your phone, this is for you.
You can make money with Survey Junkie even when you're sitting around watching TV or sitting in the waiting room for your dentist appointment.
8. Deliver Groceries to People
Have you heard of Instacart? They will deliver groceries to your home, and they quickly pay people who deliver groceries to their clients.
As with Lyft, you can sign in as available for grocery delivery shifts at your convenience.
With both companies, they let you know when there is a delivery opportunity available and you can choose whether or not to take the job.
Your rate of pay as a personal grocery shopper will vary based on a number of factors such as the size of the grocery order and the miles driven for delivery.
A typical reported average pay for doing grocery delivery is $15 an hour. Remember that as with other delivery services, you can get tips along with what you get paid directly from the delivery company.
Depending on which company you sign on with, you might be shopping and delivering the groceries that clients order, or you may just be delivering.
Delivering for Instacart could be an excellent way for you to make money quickly if you like driving and live near a grocery store.
9. Sell Your Unwanted Clothes
Chances are you have at least a few unwanted clothing items in your closet. If you need money fast you may be able to sell those clothes and get some quick cash.
Luckily, there are several ways to sell your old clothes. If you have a LOT of clothes, you could hold a garage sale, but people typically don't have enough clothes alone to do that.
There are online companies such as ThredUp that buy specific brands of clothing from people and then resell them.
Although it is a great way to sell your clothing really fast, you should know that sites like ThredUp don't pay a lot for clothing and they do have a limited number of brands that they accept.
Selling your clothing could make you quick cash and help you declutter your house at the same time.
10. Offer Your Babysitting/Pet Sitting Services
One popular way of making money these days is through pet sitting or child care. The great thing about these types of jobs is that you are usually paid on the spot the same day you do the work or finish the job.
Check with local friends and family members to see if they need a pet sitter or babysitter, or if they'd like an evening out.
A reasonable average pay rate for babysitting services is $10 per hour – and more if you are watching several children.
If you can't find friends, family members or neighbors that need help watching their little ones, you could always sign up with a website like Care.com to find babysitting gigs in your area.
11. Run a Mobile Car Wash Service
A mobile car wash service is a great way to earn some money fast.
Put together some simple supplies:
A bucket,
Rags
Towels for drying
Dish soap
Window cleaner
Paper towels
Portable rechargeable vacuum
Head out into the neighborhood (weekends are usually best – evenings can work too) and go door-to-door offering your mobile car wash service.
It is a task that people know they need done but often just don't have the time to do. All you need from them is their car and access to their outside water and water hose.
Base your rate on how long you think it will take you and on how messy the car is. Do a terrific job, you might earn some tips as well, and get paid today.
12. Take Back Stuff You Bought
If you like to shop and spend a lot of your money on clothes and other stuff, you might be able to come up with some really fast cash by returning items you bought but haven't used yet.
Search your house and closet for stuff like that DVD movie you just had to have or that sweater you haven't worn yet.
Take your pile of stuff and the accompanying receipts and bring it back to the store for some quick cash. Chances are you don't really need it anyway, right?
13. Do Lawn Work for Your Neighbors
Lawn work is one of those tasks that many people would gladly pay to have taken off their hands. If you want to make money fast, you can offer a variety of lawn care services.
You could mow lawns, rake leaves, shovel snow in the winter or do basic trimming and landscaping. Other ideas include weeding gardens or clearing out vegetable or flower gardens for the winter.
Prices are generally negotiated per job and are paid for as soon as the job is finished.
If you play your cards right, you could be hired on as a regular by some clients and have get paid every week.
14. Hold a Garage Sale
This is one of the best ways to get paid today. If you have a lot of stuff hanging around your house that you don't want or need, holding a garage sale could be a great way to get money fast.
Thursdays, Fridays and weekends are usually the best sale days for getting rid of your stuff.
Go through your house, gather your stuff up and price it competitively (10% of the retail price is reasonable).
Display your stuff attractively and organize it well to make it easy for people to shop. Gain more traffic by posting your garage sale on Craigslist and hanging up signs around the neighborhood.
Be willing to bargain too. Getting something for an item is better than getting nothing.
Want to make your sale extra attractive? Offer snacks or lemonade for free or cheap.
15. Do Gigs on Gigwalk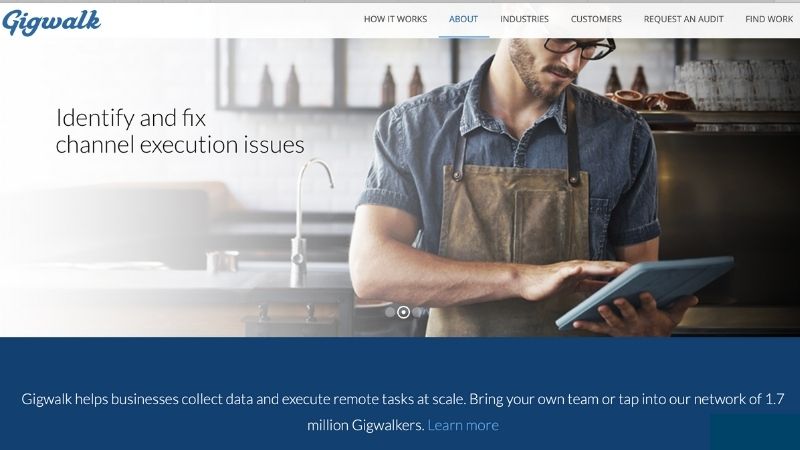 Gigwalk is a different type of task site. Gigwalk is a company that helps consumer brands identify and fix potential marketing issues.
When you sign up to be a gigwalker, you'll have the chance to make money by doing a variety of tasks that help the company get feedback for their retail clients.
Gigwalker tasks take anywhere from five minutes to a few hours, and you get to see the task and the pay before you decide whether or not you'll take it.
You find out which jobs are available on Gigwalk by downloading their app onto your phone. The range for a Gigwalk task might be anywhere from $3 to $100, depending on the task.
A gigwalker might be asked to take a picture of a menu at a restaurant or give feedback about a product display at a store.
Payments are made directly through PayPal.
16. Walk Dogs
Plenty of dog owners love their furry friend. But they might not have the time to walk the dogs as much as their pooch needs. That's where you can step in to help.
As a dog walker, you'll get paid to make sure the dog enjoys a safe walk when the owner cannot. And many owners are willing to pay for your time.
You can get started by spreading the word to friends and family. Or you can sign up for one of the many dog walking apps. A few great apps to find dog walking clients include Rover, Wag!, PetBacker, Holidog, and Care.com.
Pet owners are more likely to hire you if you have experience with dogs. But it's not an absolute must.
Related Article: 7 Apps To Make Money Walking Dogs
17. Empower
If you need cash immediately, an instant cash advance could be the solution you've been searching for. The downside is that traditional payday loans can get expensive quickly.
Empower offers a more affordable solution. You can tap into a cash advance of up to $250. If you repay the money on your next paycheck date, you won't have to pay any interest.
So far, the platform advanced over $100 million dollars. If you think Empower can help, then check it out today.
18. Chime
Chime offers a low-fee financial platform to help you save money on banking. When working with Chime, you can opt to get your paychecks up to two days early, which could alleviate some cash flow issues.
If you need to make a purchase but accidentally overdraw your account, the SpotMe program covers small overdrafts between $20 and $100. But you'll need to have at least $500 in direct deposits each month to qualify for SpotMe.
Ultimately, Chime offers a good way to access your paycheck early. But the SpotMe program can definitely come in handy.
19. Earnin
Wouldn't it be nice to tap into your paycheck funds before payday? Earnin offers the opportunity to do exactly that. It provides alternative payday loans to help you break the paycheck-to-paycheck cycle.
After signing up with Earnin, you'll enter your bank details so they can see the size and frequency of your direct deposit. Next, you'll confirm your employer with Earnin. Finally, you can cash out up to $100 per pay period.
When you cash out funds, you'll have to pay them back automatically on your next payday to avoid interest and fees. As you repay your loans responsibly, the amount you can cash out for each pay period increases.
The best part is that Earnin is free to use!
20. Brigit
Brigit is another cash advance app that offers an opportunity to reduce financial stress. As a Brigit user, you can get a cash advance of up to $250. But first, you'll need to connect your bank account.
Additionally, the app will monitor your bank account to ward off potential overdrafts. If Brigit sees an overdraft heading your way, it will automatically front you up to $250 to avoid fees.
When your next paycheck is deposited into the account, Brigit will take what is owed. You can use a free version of Brigit or pay $9.99 for premium features. The free version could be just what you need to get funds today.
Summary
As you can see, there are many, many opportunities for making money really quickly. To maximize your income – especially where service types of jobs are concerned – be sure to do your best work if you want to get paid today.
Developing a good reputation as you do the different jobs you find means people are more likely to call on you when they need help in the future.