Free cash is always a good thing. However, finding opportunities to earn money quickly is easier said than done.
The good news is that there are apps that offer a sign up bonus. These can give your bank account a boost without requiring much effort.
Although sign-up bonuses won't replace your day job, they can help add some extra cash to your wallet.
Apps with Instant Sign-Up Bonuses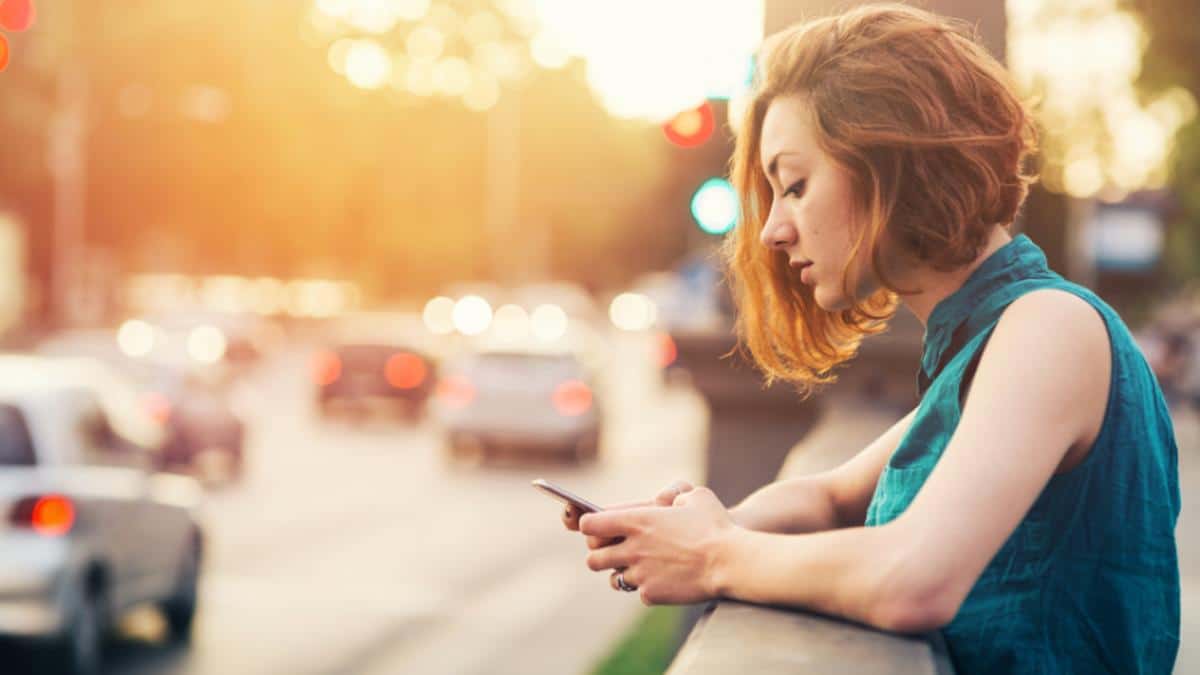 As you explore the following instant sign up bonuses, keep in mind that these bonuses are in order of biggest to smallest.
Also, it's important to note that these bonuses can change depending on your location and when you sign up.
1. SoFi Relay
SoFi Relay gives you the chance to monitor your financial picture in one place.
When you sign up for the app, you can connect to all of your financial accounts through the straightforward mobile dashboard, track your spending, monitor your credit score, and set up money goals with a financial planner.
In addition to all of this, you can score a $15 bonus when you sign up. Why not use SoFi Relay to track your finances?
Sign-up bonus: $15
2. Fundrise
Fundrise is a platform that offers crowdfunded real estate investment opportunities. You'll need $10 of your own money to get started. But once you sign up, Fundrise gives you a $10 bonus.
Through Fundrise, you can invest in eREITs, or electronic Real Estate Investment Trusts, which offer the chance to build your investment portfolio. The company offers several investment strategies including the Fixed Income strategy, Value Add strategy, Opportunistic strategy, and more.
When you invest through Fundrise, there's an expectation of a long-term strategy. You'll need to hold the funds for at least five years. Although you can potentially pull your funds out earlier, you'll face a penalty for that option.
Sign-up bonus: $10
3. Swagbucks
Swagbucks is a get-paid-to site that offers a $10 sign-up bonus. It's one of the most popular ways to earn free money online.
After you sign up and get an account, there are plenty of ways to earn Swagbucks, which translate into gift cards.
You can earn by:
Answering surveys
Watching videos
Shopping online
Searching the internet
Playing various games
Testing new products
Completing online tasks
Most of these tasks should take less than 15 minutes. However, you might find the available surveys somewhat repetitive.
As you earn with Swagbucks, you can redeem the points for gift cards or cash via PayPal so you can get money instantly.
If you are redeeming a gift card, you can have a balance as low as $1. But, when you redeem via PayPal, you'll need to have a balance of at least $25.
Sign-up bonus: $10
4. Survey Junkie
Survey Junkie helps you influence the development of new products and services when you share your opinions with them.
You can earn through Survey Junkie in two ways: by taking surveys about your product usage and by data sharing through SJ Pulse's browser activity monitoring.
As a new user you'll get a $5 bonus after completing five surveys. And you'll get an additional 10% of friends' earnings when you refer them to sign up as well.
Sign-up bonus: $5
5. BeFrugal
BeFrugal is a cash back rewards site that offers up to 40% cash back at over 5,000 stores. According to BeFrugal, you'll find the highest cash back payouts if you use their site.
When you sign up, you'll score free money instantly in the form of a $10 bonus. Then, if you want to continue to grow your earnings, all you have to do is access your favorite store through the BeFrugal shopping portal.
Once you complete purchases through the portal, you'll earn cash back. The amount varies based on the store, but there are considerable savings to be found.
Some of the stores you can shop at to get free money include:
Amazon
CVS
Macy's
Walmart
Target
The Home Depot
And more
As you build up your cash back, you can have it sent to you via your PayPal account, Venmo, check, direct deposit or gift card.
This is one of the best apps with sign up bonuses if you want to get money instantly.
Sign-up bonus: $10
6. InboxDollars
InboxDollars offers plenty of ways to earn extra cash while also offering a $5 registration bonus. This means you can get money instantly.
When you sign up and get an account with InboxDollars, you'll find many other ways to earn extra money.
A few of these options to earn free money include:
Watching videos
Answering surveys
Taking the time to play games
The amount you'll make per task varies, but it's usually in the range of $0.10 to $5.
When you want to cash out, you'll receive your funds via PayPal, Visa or gift card. However, you'll need at least $15 in your account to cash out.
Curious about InboxDollars and how you can use it to get more money? Find out more in our full InboxDollars review.
Sign-up bonus: $5
7. Acorns
Acorns is an investment app that helps you invest more money by rounding up each purchase you make to the next dollar.
You start by linking your Acorns account to your debit and credit cards. Acorns monitors each purchase.
Then it takes the rounded up amount from those purchases and places the money in an Acorns investment account.
Investment funds are placed in highly-rated ETFs (Exchange-traded funds).
There is a fee to use Acorns: $3 monthly for individuals and $5 monthly for families.
Sign-up bonus: $5
8. MobileXpression
MobileXpression is a data-tracking app that gives you rewards for allowing your activity to be tracked.
Activity such as internet searches, websites visited and apps used are tracked and shared anonymously with MobileExpression clients.
MobileXpression never shares your personal information with clients. You'll earn points based on your activity, and you can use those points to get free gift cards.
You'll get to choose gift cards to retailers such as Amazon, Target and AMC based on how many points you've earned.
Sign-up bonus: $5 gift card or other offers for new signups
9. Albert
Albert is a banking app that allows you to bank, save and invest. This fintech app is not a bank, but is powered by Sutton Bank.
There are no minimum balance requirements and no overdraft fees with Albert. You can get paid up to two days early with Albert.
And you may qualify for a $250 advance on your pay. The app helps you save automatically and lets you invest starting with just $1.
Sign-up bonus: Varies for new account holders
10. Ibotta
Ibotta is a cash back app that lets you save on grocery shopping and more. It offers a welcome bonus that can vary based on your location and when you sign up. Typically the bonus ranges from $5 to 20.
What's extra nice about Ibotta is that you can tap into cash back coupons for any brand. As a result, you can stretch your dollars even further by buying a generic brand and stacking those savings with a coupon.
You'll need a minimum balance of $20 to cash out via PayPal or a gift card of your choice.
Want to learn more about Ibotta and how you can use it to get more money? Check out our full Ibotta review.
Sign-up bonus: Varies (generally $5 to $20)
11. Branded Surveys
Branded Surveys offers a 100-point sign-up bonus. When it's time to cash out, that equates to a $1 reward. This is free money instantly in your bank account.
The company offers online surveys that will ask you for feedback about services and products that you already use.
Beyond surveys, you can earn points to get free money through:
Polls
Promotional codes
Referrals
Before you commit to a survey, you'll know how many points are tied to the survey. This can help you determine if the opportunity is worth your time.
When you reach 500 points, you can cash out via PayPal, direct deposit to your bank account or gift card. Plus, you also have the option to donate your earnings to charity.
Want to learn more about Branded Surveys? Check out our full Brand Surveys review.
Sign-up bonus: $1
12. Toluna Influencers
Toluna Influencers lets you share your opinion on products and services. When you sign up, you can earn a 500 welcome bonus.
However, while this is free money instantly, this bonus is worth less than $1. This makes it one of the lowest bonus opportunities on our list.
Site users complete surveys to earn points. Survey payouts can range from 15 to 50,000 points, depending on the survey length. Toluna also recently added games, and, in certain cases, playing games can earn you points.
Users can also get bonus points for referring their friends using a referral code.
Points can be redeemed for rewards that are described as vouchers. That said, it's important to keep in mind that they expire after 16 months.
Sign-up bonus: Less than $1
13. Shopkick
Shopkick offers a $5 welcome bonus to new users, when you go through a sign up link. The $5 bonus comes in the form of 1,250 kicks.
You can choose to cash out your kicks for a $5 gift card. Or you can start earning more kicks to build up your stash. When you have plenty of points, you can cash out for one of dozens of gift card options.
Sign-up bonus: $5
14. PointClub
PointClub lets you earn points for taking surveys and playing games. It's free to join, and new members receive a 5,000-point bonus for signing up.
As with similar GPT apps, you'll get rewarded varying amounts of points depending on the survey or game you participate in.
You can trade your points in for check, PayPal cash or you can choose from a variety of retailer gift cards.
Sign-up bonus: 5,000 points ($5 value)
15. LifePoints
LifePoints offers many ways to earn free money. It even provides a sign-up bonus of 10 free points. That equates to way less than a dollar when redeemed.
If you want to earn more points with LifePoints, you can do so through online surveys and polls. Although it will take time to build up points through this app, it could be a fun opportunity.
You can redeem your points for $10 via PayPal if you have 1,200 points. Alternately, you can redeem 550 points for a $5 Amazon gift card.
Sign-up bonus: Less than $1
16. Upromise
Upromise makes saving for college easier by offering several bonus-saving avenues.
For instance, you can earn money for college by taking surveys. Or you can earn cash back when you use your Upromise Mastercard.
You can also earn by linking any debit or credit card and dining at restaurants.
In addition, Upromise has monthly scholarship giveaways that help you pay for your college degree or your child's college degree.
Also, there's no cost to sign up or use Upromise, and there's no annual fee for the Upromise Mastercard.
Sign-up bonus: $5.29 for account opening, $25 when you link a 529 plan.
Apps with Action-Based Sign-Up Bonuses
There are other apps that offer welcome bonuses so you can get free money. However, they do require a little extra effort to cash in on the reward.
In order of most lucrative to smallest bonus, here are some sign-up bonus apps with welcome offers that are worth checking out.
17. Aspiration Bank
Aspiration is a bank that has a focus on green initiatives. It offers a high-yield savings account and charges fewer fees than traditional banks.
When you open an Aspiration Spend & Save account, you'll have the chance to earn a $150 sign-up bonus. In order to finalize your bonus, you'll need to spend $1,000 from your account within 60 days.
While this isn't free money instantly, it is a huge bonus.
Depending on your financial situation, this might be a reasonable amount of money to spend in 60 days. For example, if you know you have a big purchase coming up, Aspiration's sign-up bonus is a great opportunity to cash in on your spending.
However, if this is beyond your budget, you might not want to spring for this bonus.
Sign-up bonus: $150
18. Tada
Tada provides a way for you to get cash back on groceries. It also offers a $20 welcome bonus. However, you must agree to meet certain bonus requirements to get this free money.
With Tada, you can save money by getting up to 20% off your grocery purchases. This includes items like eggs, milk, detergent and more.
Beyond grocery stores, Tada even works with brands like:
Amazon
Home Depot
Walmart
Macy's
Expedia
And more
You can redeem your earnings for PayPal payouts or gift cards to over 80 retailers. The minimum cash-out amount is $10.
Sign-up bonus: $20
Related: 14 Apps That Pay A $25 Sign Up Bonus (Or More)
19. MyPoints
MyPoints is a platform that pays you to complete various tasks. It offers a $10 sign-up bonus with your first purchase.
Once you've signed up, you may decide to take part in one of the many opportunities that MyPoints offers.
You can earn free money by:
Earning cash back while shopping online
Sharing your opinion through surveys
Watching videos
Reading your email
Searching the internet
Playing games
As you build points, you can cash out your earnings via Visa gift cards or Amazon gift cards.
Sign-up bonus: $10
20. Rakuten
Rakuten (formerly Ebates) gives you cash back on your purchases as long as you shop online through your Rakuten account. New users can earn a $10 bonus after spending at least $25 in the first 90 days.
With Rakuten, you can get anywhere from 1% to 40% back on your purchases when you shop online. The platform partners with over 2,500 stores.
You can also get free money for referring friends through your own unique referral code, giving you another way to earn money beyond online shopping.
Every three months, Rakuten will send you your cash back as long as you've accumulated at least $5 in your account. Payments are sent via check or PayPal.
Sign-up bonus: $10
21. Cash App
Cash App offers a $5 referral bonus to new customers. Unfortunately, you'll need to send at least $5 to a friend within 14 days of opening the account to access this free money.
Essentially, Cash App acts as a digital wallet. You can use it to send money to friends. Even though it has mixed reviews, it could be an easy way to score $5.
Sign-up bonus: $5
22. Zap Surveys
With Zap Surveys, you can earn a $3 sign-up bonus once you complete your first survey.
This site lets you earn free cash by:
Taking surveys
Shopping
Playing games
And more
Redemption options include free gift cards, PayPal and more. With over $50 million rewarded to members already, this site is worth checking out if you need a little extra money to pad your bank account.
Sign-up bonus: $3
23. Fetch
Fetch Rewards provides an effortless way to save money on groceries. You earn points when scanning receipts, purchasing specific products and more.
Unlike some similar apps, you don't have to shop at specific stores to get the offers. Any participating store will do. But you do need to complete certain actions to earn your bonus.
You can also earn by participating in other special offers Fetch shares with you. And the cash-out threshold is low, starting at just $3. You use your balance to purchase retailer gift cards.
Sign-up bonus: $5 plus referral bonuses
24. TopCashBack
TopCashBack is a website designed to help you lock in the absolute best cash back deals when shopping online. Through the app, you can search for the top cash back offer at your favorite stores.
When you find a deal, you can move forward with your purchase. After your purchase is finalized, you should receive the funds in your TopCashBack account within seven days.
In order to get the $15 bonus, you must earn $10 in eligible cash back. The bonus will appear in your cash back account for easy withdrawal.
Sign-up bonus: $15
25. Drop
The Drop app offers users a chance to earn rewards by completing surveys, playing games, and shopping. When you sign up through a referral link, you'll score $10 worth of points.
The $10 bonus is a nice start. But you'll need to start building up points in other ways to cash out at the $25 threshold. You can cash out via gift cards, collectibles, crypto, and donations.
Sign-up bonus: $10
26. Public
Public is an investment app that helps you invest in fractional shares of stock for as little as $1.
You can also use the site to invest in crypto, ETFs and alternative investment assets such as art and collectibles.
There's no cost to invest in stocks and ETFs with Public. However, you will pay a fee to invest in crypto and other assets on the site.
Dividend payouts are automatically reinvested to help your account grow even faster.
Sign-up bonus: Stock shares of varying amounts.
Frequently Asked Questions
Want to learn more about apps that offer sign-up bonuses? Here are some answers to frequently asked questions to help you choose the right opportunity for you.
Summary
An instant sign-up bonus can be a way to make money fast and give your cash flow a bit of a boost. When combined, the bonuses on this list can add up.
While some opportunities require a little extra effort or spending, others just stipulate that you sign up.
As you evaluate the options, it's important to read the fine print and make sure to choose the best bonus for you.